Along comes another weekend with a broad spectrum of events that cover nearly every music genre. Indeed, the weather might not be entirely inviting, but that won't hinder us from making the most of the two days we've been waiting for.
Thursday begins with some heavy Nubian and Sudanese beats, played by folk band, El Rango, at El Dammah Theatre as Shady Al Qasseer and his band take to the stage of ROOM Art Space for a jazz night, while budding starlets, Habiba Zahran and Donia Anis, serve a variety of covers and originals at 3elbt Alwan.
When the night grows older, local band, Salalem, take to the stage at The Tap East, for a round of Arabic contemporary numbers, Sebzz and Ouzo spin some deep & tech house tunes at Cairo Jazz Club 610, while r&b is on the menu at The Tap West, offered by DJ Feedo, who takes to decks.
Friday sees a performance by local band, Wust El Balad, who take to the stage to celebrate the launch of their latest album, Bantalony El Jeans, at Darb 1718, while Do'souka sing a variety of Arabic tunes at ROOM Art Space. String quintet, State of Harmony, take to the stage to transform a host of rock, jazz and oriental classics into classical pieces at Gramophone, while a variety of musicians pay tribute to Lebanese composer, Zeyad El Rahbany, at Bab 18.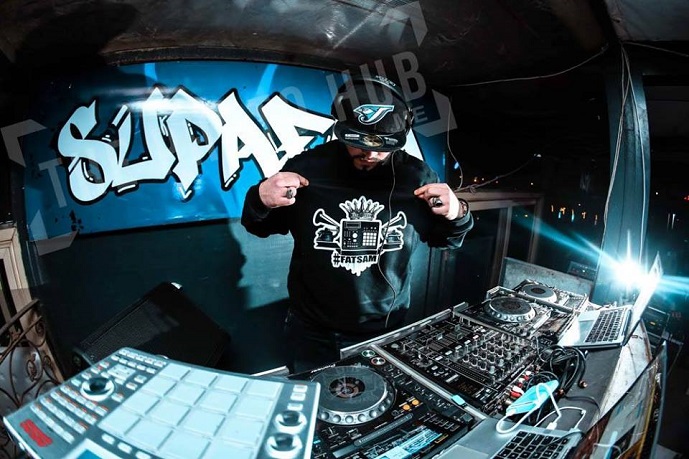 DJ Fat Sam takes to decks at The Tap West this Friday (Photo: DJ Fat-sam / Facebook)
Elsewhere, local DJ, Mohasseb, takes to decks at Cairo Jazz Club, before Heavy Pins come along to play some deep and tech house tunes, while Fat Sam and Mobbz take over the decks of The Tap West and the duo, kidmims; & Akladios, head to the decks of The Tap East.
As for Saturday, Arabic pop star, Hossam Houssni, takes to the stage at 3elbt Alwan for a round of 90's pop hits, Egybadour play a spectrum of genres at ROOM Art Space, while The Sinatras head for a double dose of Frank Sinatra covers at Magnolia.
The last hours of the weekend sees two Shaabi nights; one at Gu Bar, where superstar, Amina, takes to the stage, as well as belly dancer, Sahar, who will shake it to the beats of DJ Nenio, while DJs Sadat and  Islam Chipsy hit the decks at Cairo Jazz Club, on another edition of Saturday L'Oriental.
That's just the tip of the iceberg, check out the whole lot on the Cairo 360 Events Calendar.