It's no big news, folks, the weekend is here! As always, Cairo never ceases to impress us with the amount of events that are sure to keep everyone enjoying their time. Here we go:
Thursday begins with a fusion night at El Genaina Theatre, where Tunisian duo, YUMA hit the stage as Maurice K performs some Balkan tunes at Cairo Opera House's Small Hall, while multi-national band, Estabena, take to the stage at ROOM Art Space to play various Mediterranean folk songs.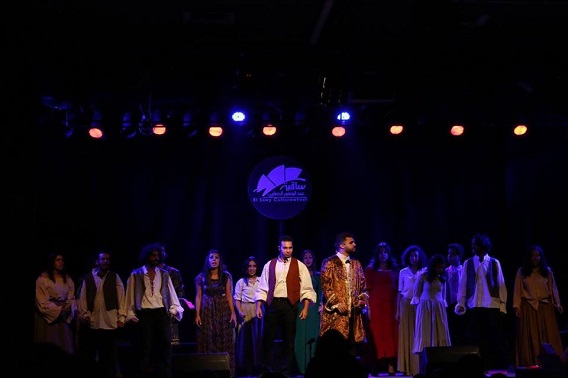 Local troupe, Fabrica, take to the stage at El Sawy Culturewheel's River Hall this Thursday, to sing classics from famous musicals (Photo: Fabrica / Facebook)
Meanwhile at El SawyCulturewheel, local troupe Fabrica sing some classics from Les Mesérables and Disney'sBeauty and the Beast on River Hall's stage, while local bands, Sorour and QararEzala, take to Wisdom Hall's stage for a round of Arabic contemporary numbers.
Elsewhere, Cairo Jazz Club pays tribute to British band, Oasis, where various artists take to the stage, Cairo Jazz Club 610 hosts an R&B  and hip-hop night, where DJs Ahsmawy, Beltagui and Paul Thomas, take to decks, while DJs Akladios and Mazen, are on the menu at The Tap Maadi.
More music pours from the other taps too. While The Tap West welcomes local band Bluezophrenia, who will coversome Red Hot Chili Peppers classics, The Tap East sees Crash Boom Bang, as well as DJ IKE heading to decks.
As for Friday, Mos'adOzil& the Band take to the stage at DA HOUSE for a round of contemporary tunes, Grand Nile Arts Centre plays host toROOM Art Space for another edition of ROOM Grand Experience, with Code Masr and Al Mena heading to the stage for an Arabic rock night, while Do'souka take to the stage of ROOM Art Space's own venue to play various underground songs.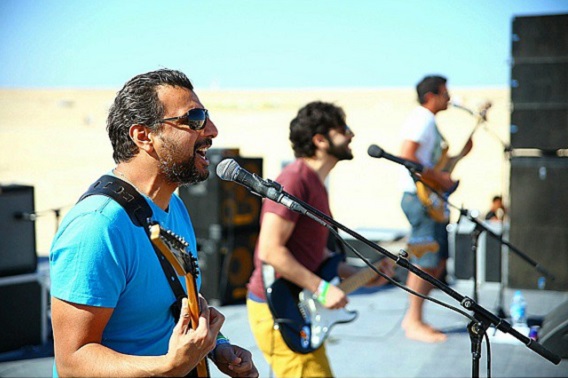 This Friday, Beatles cover band, Glass Onion, take to the stage at The Tap East for a round of classics (Photo: Glass Onion / Facebook)
Later on, Beatles cover band, Glass Onion, take to the stage at The Tap East as another cover band, Paranoid Eyes, head to the stage of The Tap Maadi, to play some Pink Floyd classics, while local band, Wust El Balad, serve some world music at The Tap West. Also, Cairo Jazz Club 610 sees a hip-hop and R&B night, courtesy of DJs, A.K and Kento, while house music is at its finest at Cairo Jazz Club, were Mohasseb takes to deck.
Saturday sees a BBQ and live music night at Yellow Umbrella, where the duo Adam & Mai cover some numbers, Nada Ayoub covers some pop hits at ROOM Art Space, while Cesar Mora play some acoustic tunes on his guitar at Bab 18. Last but not least, the final hours before the new week begins, sees another edition of Cairo Jazz Club's Saturday L'Oriental, where Alexandrian Arabic rock band, Al Mena, hit the stage, before Baheyya take over for a round of Sayed Darwish and El Sheikh Emam covers.