Cairo Weekend Guide:D-CAF Winds Down, Mashrou3 Al Mareekh Returns & Lots of Live Music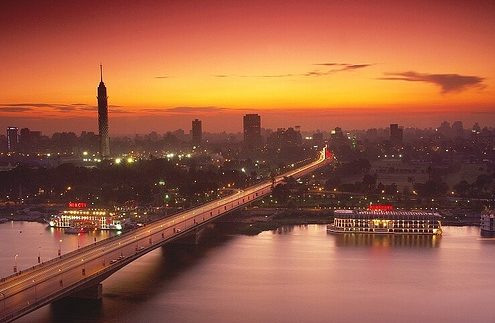 Hello Cairo!
Now in its fourth and final week, D-CAF is about to wrap up a phenomenal month of arts and culture – check out the Cairo 360 events calendar for all the events this week.
On Thursday, Neobyrd returns to the Downtown bar/art-space VENT, while DJ Fabric plays a set of the heaviest house at Amici Zamalek. At Tamarai, the second installment of 'Discotecture' is back with nu-disco producer Kant headlining and Egypt's own Aguizy & Fahim opening. Alchemy, meanwhile, dusts off the whiskey bottles for the return of Molten Amber, while a double header of music takes over Cairo Jazz Club, as Cherine's Project and Wust El Balad take to the stage.
Meanwhile, saxophonist Nour Ashour takes the stage at El Sawy Culturewheel's Wisdom Hall with his band Mashrou' Nour for an electrifying performance.
For those feeling cultural, try recently opened gallery ABn'G World for a Rendevouz with India; an evening that will include a Bollywood dance performance and a Henna corner, or head on over to the El Dammah Theatre and catch Rango for a night of mystical Sudanese and Nubian Rhythms.
For those looking for something more low-key, pianist and composer extraordinaire, Omar Khairat, performs at AUC New Cairo. The incredible Rula Zaki sings over fine dining at Pane Vino, while over at Cairo Opera House, you can catch the Sweet Sound Band, led by violinist Mounir Nasr El Din, in the Open Air Theatre.
On Friday, celebrate Graffiti's first anniversary with UK Saxophonist Kit and international DJ Elizabeth Jay, or visit El Sawy Culturewheel to catch Jordan's Autostrad perform their unique blend of Mediterranean indie. Elsewhere at Cairo Jazz Club, Spanish DJ Oscar De Rivera is back again by popular demand, spinning his signature set of tech, tribal and underground sounds.
Meanwhile, Tamarai debuts new weekly series of events, as DJs Ayman Nageeb and Fuzzy lead the charge at Spring Synergy. Elsewhere, hip-hop is on the menu at VENT with DJ Miesh.
Elsewhere, India by the Nile Festival continues with a film screening, followed by a talk with acclaimed film star and social activist Shabana Azmi, at airo Opera House.
Get your Easter and Sham El Nessim shopping done early this year at the 'Masr Om El Donia' bazaar hosted by LayLaty Bazaar at Le Pacha 1901.
Rounding up the weekend on Saturday, join the One Hand Hiking Trip at Wadi Degla for a barbecue and fun activities, or head on down to Heliopolis for the renowned 2014 El Korba Festival. Continuing the Easter fever, catch the Wasabi Easter Festival at the Aquarium Grotto Gardens in Zamalek.
Feeling musical? Drop by the Cairo Opera House's Main Hall for the Cairo Symphony Orchestra accompanied by cello soloist Ayman El Hanbouli, or show off your singing talent at Mashrou3 Al Mareekh's Open Mic Night at Darb 1718.
If art is your forte, check out some of the newly opened exhibitions around town; 'Interactive Installations' at Artellewa, 'Hope…Always' at Zamalek Art Gallery, 'Women From Egypt' at Picasso and 'Painter On A Study Trip' at Gypsum Gallery. Rumoured to be one of the most visually stunning exhibitions presented in recent weeks, 'Beauty & the Beast' can be found at Art Talks.
For a full guide to the weekend's events, check out the Cairo 360 events calendar. Have a great weekend!