Cairo Weekend Roundup: Halloween Costumes Galore!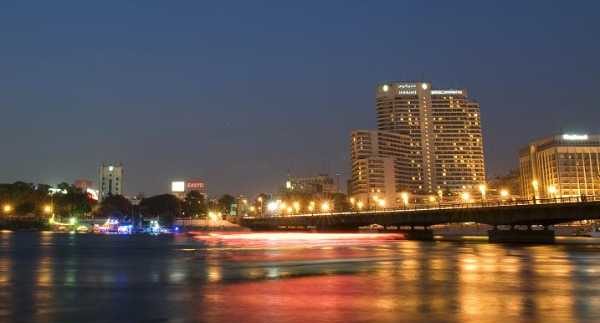 Halloween weekend is here, and with it comes a
frenzied search for the coolest costumes to parade around in at
one of the many Halloween house parties taking place around Cairo this Thursday
and Friday.
For a chance to flaunt your best fancy costume, book your
50LE-ticket to the Swiss
Club's Thursday Halloween bash, featuring music, dancing and Halloween
getups. Also on Thursday, Cairo Jazz Club holds its Thursday Night
Live series with Fathy
Salama's cool percussion fusion.
For a culturally sophisticated way to wind up the week, Tut Ankh Amon,
the musical is playing at the Cairo Opera House stage on Thursday. For some light-hearted
entertainment, head to the AUC new campus for the MAL comedy festival
hosted by Arabs Gone Wild's Ronnie Khalil and featuring local comedic talent. Thursday
also kicks off Townhouse Gallery's Speak, Memory Symposium at Rawabet
Theatre,
where guests will gather to celebrate and discuss the art of preserving cultural
memory.
For a festive Friday afternoon, Cairo Art Village
hosts a Halloween Craft Day
for families and children with a spooky Halloween theme. For some swankier night-time activities, check out the Nike Air event at Tamarai on Friday night,
featuring live entertainment by Star Academy graduate Lara Skandar. For more
casual merry-making, Cairo Jazz Club presents a night of house music by DJ KZ.
If you are looking for an out-of-town adventure, the Characters
of Egypt Festival will take place in scenic Marsa Alem from October
29th to the 31st, showcasing Egypt's vibrant cultural heritage and featuring vibrant entertainment.
On Saturday night, Skin Deep will take the stage at the Cairo
Jazz Club for a Halloween party that is curiously named Halloween
Bananas.
So grab your candy corn, Dracula cape and fake vampire
teeth, and enjoy your Halloween weekend, Cairo!