Cairo Weekend Roundup: Kylie, Bellbottoms And Sand-boarding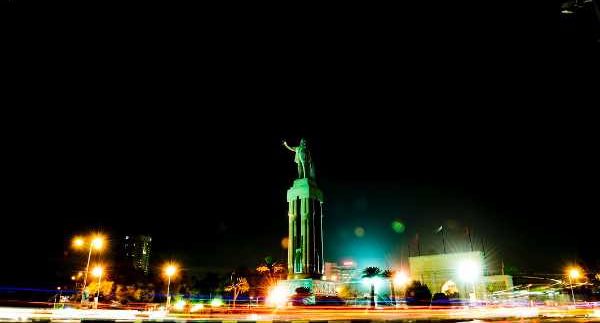 At long last, Cairo
finally gets its Kylie time.
The much-hyped Enigma party takes place at the Pyramids' sound and light show this
Thursday to the tune of tickets costing several thousandLE – but don't worry,
it all goes to charity. Oh, ok then!
For a nostalgic night of fun, help celebrate Screwdriver's
tenth birthday at Cairo Jazz with a 70s theme; so break out the bellbottoms, the hairy chests, gold medallions and psychadelic shirts!
On Friday, plan an escape from the city with a Sand-Boarding Dune Raiding Challenge organised by Desert Adventure Egypt.
DJ
Amir Sharara will spin a Friday night show at the Cairo Jazz Club that is bound to be packed, while
the Nile Maxim boat hosts its very special Hippie
Rumba Party.
For some laid back cool Saturday entertainment, the Cairo
Opera House will host a Vocal
Jazz and String Quartet evening performance, while oriental jazz artist Beshir will take
the Cairo Jazz stage for some rock-oriental fusion.
There are also art exhibits aplenty, so make sure you take
some time away from the dance floor to see the dynamic exhibitions shown at Articulate
Baboon Gallery in Designopolis, Safar
Khan, Al
Masar Gallery, CIC,
Rateb
Sadek Hall, Townhouse
Gallery and much much more.
If you're feeling nostalgic for acrobatics and the smell of fresh popcorn and hay, don't forget Cairo's circus is still in town! So head over for some good old-fashioned
fun, and enjoy whatever exciting activities you get up to.
Happy weekend Cairo!