Cairo's 2014 Highlights: Festivals, New Openings, Local Artisanship & More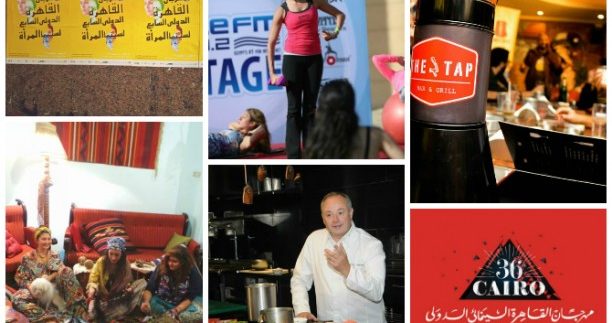 2014 has been an eventful year in Cairo on all fronts and none-more so than when it comes to dining, nightlife, hospitality, shopping and even arts & culture. This year's Cairo 360 Editor's Choice Awards have set in stone the best across those fields, putting a seal of approval on everything from restaurants and bars to hotels and shops; but there are some venues, initiatives, projects and movements that, in refusing to rest on their laurels, deserve a thumbs up for an excellent year.
The very notion of a fitness festival or fitness challenge conjures up ugly images of testosterone-fuelled gatherings of the vain and obsessive; muscle-bound, one-track minded fanatics, if you will. But whether by luck or by design, EL-FIT has managed to create a movement and a community that attracts people from all quarters, bringing the best and most innovative fitness institutions under one roof, so to speak, and making the whole thing a very welcoming and user-friendly experience.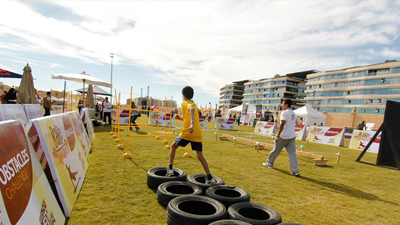 This year, the group marked a big twelve months with the bigger and meaner-than-before second editions of the EL-FIT Fitness Festival in February and the EL-FIT Fitness Festival in November. Expect more big things 2015.
Film Festival Season
It's not in any way controversial to say that the Egyptian film industry has seen better days; the unrelenting stream of slapstick comedies that find their ways to cinemas in this country is a sad indictment on what has historically been a breeding ground for creativity, talent and pride.
In the last quarter of the year, however, we say glimpses of hope; the Cairo International Film Festival, the Cairo International Women's Film Festival and the Panorama of European film all arrived in quick succession and it was a glorious time to be a film-buff. These festivals have, of course, been around for a long time, but there was distinctly increased focus on locally-produced films that reminded us of what a wealth of talent this country has. Across feature films and short films, there was plenty on show – hopefully a sign of things to come.
More so in Egypt than other places around the world, malls have come to encapsulate the worst of capitalism and modern life's ugly spawn; frivolous spending, habitual loitering and that grave, post-apocalyptic feeling that we're all just human cattle in a dead-end labyrinth that we don't realise exists.
Pretentious, new-age, hippy rant aside, we've returned to one mall over and over again this year; Cairo Festival City. The New Cairo shopping complex has been on Cairenes' lips throughout the year thanks to a series of new, high-profile tenants, including Topshop, Debenhams and even live music venue, the Music Tent. Great for shopaholics, devastating bank balances.
Every new bar in Cairo postures in the most grotesque of ways, claiming to be the best thing since sliced bread, only to fall into an abyss of generics and clichés. In fact, it's the obsession with trying to present something truly unique – or, more often than not, mimicking formulas of success outside of Egypt – that often sees these types of venues overlook the basics.
Maadi hasn't had much luck in terms of bars this year; Tipsy Bar & Lounge opened, only to close months afterwards. Out of its ashes came the even more short-lived Syren Bar. Undeterred by the seemingly jinxed spot on Road 227, the Tap has emerged in the last quarter of the year to great, and deserved, acclaim. Straddling the line between club and casual bar is no easy task, but the Tap has, thus far, provided a spot for all types of nightlife fiends; on any day of the week, you can find live music, DJs, games nights and, pleasantly, nothing. Nothing is good. Nothing is great. Sometimes you just need to go to a good, dependable bar.
Fairmont Nile City might have its detractors, but then Cairenes are rarely wholly satisfied; the Nile-side hotel has always been one of the best in the city, but 2014 has seen the Cairo 360 award-winning giant's restaurants, bars and other venues excel.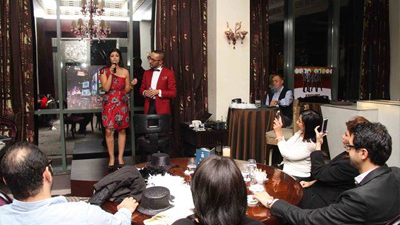 Saigon Restaurant & Lounge continues to be one of, if not the, only places in the city that gets the jazz lounge concept right hosting some of the best performers in Cairo, O Bar has been as active as it has ever been, while Sky Pool continues to be one of the most in-demand venues for event organisers, having hosted parties by one of the most popular party series, Back 2 Basics, as well as many of the battles from this year's Student DJ competitions. Great view of the Nile, too.
Another hotel that has shaken things up this year, Conrad Cairo Hotel has always been home to some of the best restaurants in the city – see Oak Grill and Kamala – but 2014 has seen the undervalued hotel pull some inspired tricks out of its sleeve.
Conrad's nightlife options got a new lease of life when El Mojito opened on the huge rooftop and, later in the year, Oak Grill welcomed renowned chef, Thierry Verrat, for a residency of sorts that saw the Michelin Star chef cook up a special menu for diners. More plans are afoot, however, for 2015 – stay tuned.
Local Artisanship & Shopping
When a sentiment becomes a trending hash-tag on social media, it invariably means it has crossed into territories of clichés and insincerities – as has been the case with the #BuyLocal trend that has dipped in and out of Cairene-consciousness over the past two or so years.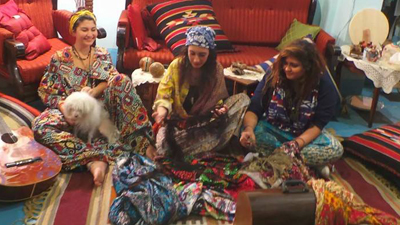 But this year has seen a number of local brands, championing unique locally-made goods, emerge to compete with the increasing number of international, factory-line labels in Cairo, with online retail – operating through social media platforms – being a particularly fruitful field. This has included the likes of La Vie Boheme, the Trend and Kaprun Knits, with shops like Khadra, Bagua and Cottonball also asserting themselves. In conclusion, buy local.
Check out the Cairo 360 Editor's Choice Awards for more on the best of 2014.