Campus Xavi: Palm Hills Developments Teams Up with Word-Class Football Player for Cairo Camp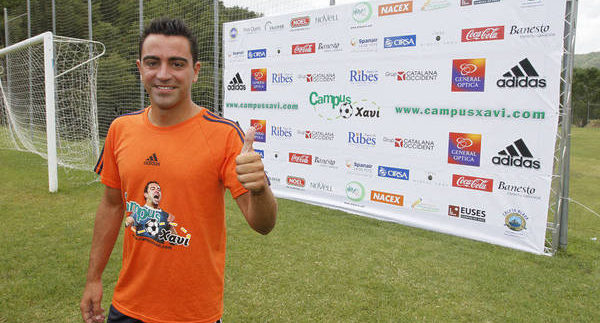 Like much of the country's joys, football in Egypt has fallen on hard times in the last few years. In stark contrast to Egypt's unprecedented success in winning the African Nations Cup an unbelievable three times in a row, between 2006 and 2010, and Egyptian clubs' prominence in continental competition, the national team's failure to qualify for the last two editions of African football's biggest prize and the Egyptian League's perennial disruptions has left the country's football fanatics flat, deflated and questioning the future.
Accusations levelled at the nation football organisations, the clubs and the footballers themselves are often based in the notion that local football at grasscairorevamp_users levels is unorganised and ignored – there's little glory in coaching in this country.
The success stories of a handful of Egyptian players abroad, however, has given impetus to football at youth level lately and Palm Hills Developments have put their rather large foot forward by bringing one of the most decorated and acclaimed footballers in the world to Cairo – Xavi Hernandez.
The Barcelona and former Spain playmaker is rightly considered one of the most gifted and unique midfielders of his generation and has won all the highest honours, having won the World Cup and the European Championship with his national team, as well as the Spanish League, La Liga, the Copa Del Rey and the Champions League with his club.
But the man who helped make the tiki-taka style of play legend isn't coming here to see the sights. The thirty-three year old legend is set to travel the globe as part of Campus Xavi and his first stop is right here in Cairo.
The training camp, the Egyptian leg of which is sponsored by Palm Hills, is open to children between the ages of 6 and 16 and of the 500 or so entrants that will take part, a lucky five will win the chance to travel to Barcelona's training camp for a once-in-a-lifetime experience.
The event reflects Palm Hills' ethos and goal in building on the resources of today for a better and brighter future and this is one instance that can, if even only for a handful of kids, make a difference in creating potential superstars.
Registration for the camp, as well entry into the competition, opens on Thirsday 20th of November, with the camp itself is set to take place between December 19th and 23rd. For more information, check out the Palm Hills official Facebook page and website.