CCFE Employment Fair 2014: Giving Job Seekers Access to Industry Careers in Egypt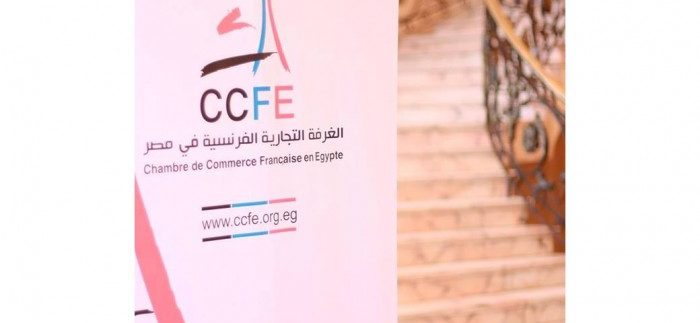 It's no secret that education in Egypt is in disarray – and has been for years. Even with the emergence of new private schools and universities, there's a still a distinct lack of real-world preparation that often leaves graduates unsure of their next step.
This is something that the French Chamber of Commerce in Egypt (CCFE) has worked hard to address over the last decade, via an annual employment fair that brings together the country's brightest with some of the biggest global and local corporations operating in Egypt in today.
Established in 1992, the French Chamber of Commerce was founded as a non-profit organisation with the intention of strengthening and developing economic ties between Egypt and France. It has since grown in itself to be able to provide services for companies and job seekers alike, to great success. Said success needs no more proof than the fact this year's fair will be its thirteenth edition.
But for the CCFE, the fair has never been a case of just putting bums in seats, so to speak. The fair aims to point graduates onto a career path, rather than just acting as a middle-man for job placement. It not only aims to help a job seeker find his or her perfect job, but it works to help job seekers find a way in to industries that may otherwise seem rather daunting.
This year's edition of the fair is set to be held at Nile-side hotel, InterContinental Semiramis, in Garden City on Saturday 29th of March between 11AM and 7PM, before moving onto a second leg in Alexandria on April 5th.
As always, recruiters are from an array of different fields and industries, including the likes of everything from hotel operating goliath, Accor, and global retailer, Carrefour, to banking giants, HSBC and Crédit Agricole.
More than just operating as a temporary agency or recruitment fair, CCFE's annual employment fair goes a step further in finding graduates and job seekers the channels to use their existing skill sets to grow and thrive in a field where they can make a difference.
It's a two-way street, though, that gives big companies access to a pool of talent that may otherwise go unnoticed; the internet might have acted as a vehicle for a revolution in Egypt, but information flow is still very much a source of frustration. It's CCFE's approach of reining in the complexities and challenges of effectively carving out a career that has made the annual fair such a success that sees both parties – employers and employees – gain.
You can find more information on the Chamber of Commerce in Egypt's Annual Employment Fair – and how to register your attendance – here.