Christmas in Cairo 2014: The Best Parties, Dinners & Events Across Egypt's Capital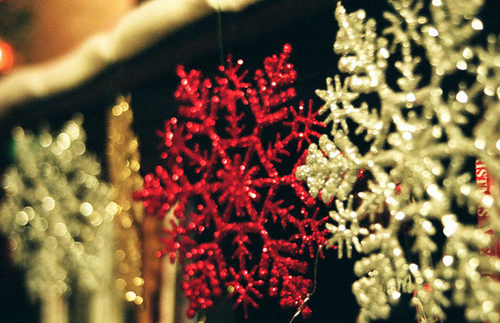 Christmas is all but here and Cairo's restaurants, bars, hotels and venues are celebrating in style, with a host of parties, special dinners and other festive events awaiting Cairenes.
Christmas Eve
We don't need to tell anyone that Christmas isn't the time to be watching what you're eating and there are several tempting special Christmas Eve dining options to be found.
Fairmont Nile City's Napa Grill is laying out a special set menu alongside live entertainment, while Pane Vino is set to welcome back Ahmed Harfoush for that wonderfully simple combination of dinner and live music.
Ramses Hilton's peculiarly named restaurant, Windows on the World, is doing like-wise with a humungous five-course dinner, while Kempinki Nile Hotel's Floor 10 is also offering some festive dining.
Party wise, there are plenty of options, too. Cairo Jazz Club kicks off three days of festive parties with DJ Ramy providing the music at Boogie Woogie Christmas, while Conrad Cairo's Stage One is set to deck its halls with boughs of holly ( Fa la la la la, la la la la).
Elsewhere, Downtown's VENT is wishing everyone a Merry Christmess with the music of Adham Hafez, while After Eight celebrates with the seductive sounds of Ellie of London, as well as DJ Ahmed Saleh.
At Zamalek's Riverside, meanwhile, award-winning singer and composer, Adel Hakki, provides the music at a special Christmas Eve dinner event.
One of the biggest Christmas Eve parties, meanwhile, comes at New Cairo hotel, Dusit Thani LakeView Cairo, where Electrum Records takes a break from the Student DJ competition with Christmas Masquerade, which is set to welcome sibling DJ duo, Gawdat, British singer-songwriter, Kimberley Alvord, and British DJ twosome, Copyright.
Christmas Day
A festive feast awaits on Christmas Day at at Conrad Cairo's phenomenal restaurant, Oak Grill, where a live violinist and a special set-menu are on the cards.
One of the most interesting Christmas Day events comes courtesy of InterContinental Semiramis, where Lebanese superstar, Nancy Ajram, is one a line-up of entertainment that also includes Poussy and Dina.
Another Lebanese popstar, Nicole Saba, is set to provide the entertainment at Heliopolis nightclub, Cavallini, while Sofitel Cairo El Gezirah is to celebrate with Jingle Beats Party and Ontop in Zamalek hosts a GOLD Christmas Party with DJs Ramy and Richard R the men in charge of the music.
In Zamalek, Riverside is celebrating Christmas Day in rambunctious fashion, with live music coming courtesy of local band, Screwdriver.
Nightlife favourite, Amici, is set to welcome Cairo DJs, Hush and Shady Maher, for Carols & Cocktails, and it's going to be A Merry Rockin' Xmas at Cairo Jazz Club with its annual Christmas charity fundraiser, this year featuring local rockers, the Cadillacs.
Things are busy at Fairnmont Nile City, meanwhile, with Noha Taha leading A Very Jazzy Christmas at Saigon Restaurant & Lounge and Dr K unleashing his progressive and deep house sets at O Bar's masquerade party, Winter Wonderland.
Over in Heliopolis, Korba bar, the Garden, celebrates with a special night featuring Macedonian DJ, Nikita.
Meanwhile, Cairo Opera House kicks off its yearly production of classic Christmas ballet, The Nutckracker, which will go on for one week.
Stay tuned for more Christmas revelry with the Cairo 360 events calendar – Merry Christmas!