written by
Haajar Abu Ismail
Cairo has long since garnered a reputation as one of the most polluted cities on Earth. While this is an unfortunate reality, it should also be noted that we are taking long strides towards cleaning up the country. Combined efforts from people all over have helped make Egypt a fitting host for this year's COP27 event.
Among these efforts lies the Youth Loves Egypt Foundation (YLE), an organisation dedicated to bettering Egypt and its environment. A recent campaign in October 2022 includes the largest-ever clean-up campaign of the Nile River, wherein YLE coordinated the participation of 1,300 volunteers to collect plastic waste from the river, with a total of 342 kilos of waste gathered in just the Cairo Governorate. This campaign is set to enter the Guinness Book of Records for the longest clean-up campaign along a river worldwide.
Beyond the Nile, efforts have been going on for a while. In 2019, Egypt launched a campaign to clean up the 'Garbage Mountain' of waste in Ismailia, and places like Dahab have engaged their communities to participate in regular clean-up campaigns on the streets and beaches.
Local improvements have also been actively seen and implemented in the past few years. Egypt has consistently implemented plans to renovate Old Cairo by refurbishing old buildings and cleaning up the roads.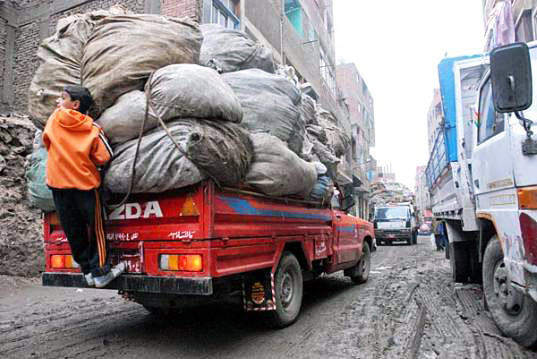 Garbage City, also known as Mansheya Nasir, earned its name due to the sheer amount of pollution centred in the neighbourhood. As the centre where all of Cairo's trash is dumped, residents have used this to their advantage, making an economy out of collecting and recycling rubbish.
In terms of legislation, Egypt has recently introduced a fine for drivers caught littering. Those caught will have their licence immediately suspended, and a fine of LE 500 to LE 1500 would have to be paid to reinstate their licence. Not to mention, the Egyptian Government intends to enforce regulations outlawing garbage disposal in given areas more strictly.
Overall, Egypt has a history of investing efforts in the cleanliness of its environment, even though it may not always seem apparent walking down the street. So let's keep it in mind to treat our city kindly and work towards making it a cleaner and better place to live!