written by
Angie El Batrawy
People say that becoming a parent changes your life forever, and as any parent will tell you, that's completely true. Granted, it can sometimes be stressful too, but if you're looking to have some fun without having to offload your children on a family member or a babysitter, there is always ClubLiko.
ClubLiko is located in Sheikh Zayed, right next to Palm Hills, in El Korma 3 Compound. It's pretty much a whole city on its own, full of places designed for fun and education for your children, within a completely safe and friendly environment.
So how does it work? Well, first off, you register your child and pay fees according to their age. You pay 150 EGP for children less than 2 years old, and 190 EGP for children up to 12 years old. Every child gets a bracelet with both parents' names and contact numbers. The bracelet also guarantees multiple access, so you can come and go as you please during the day.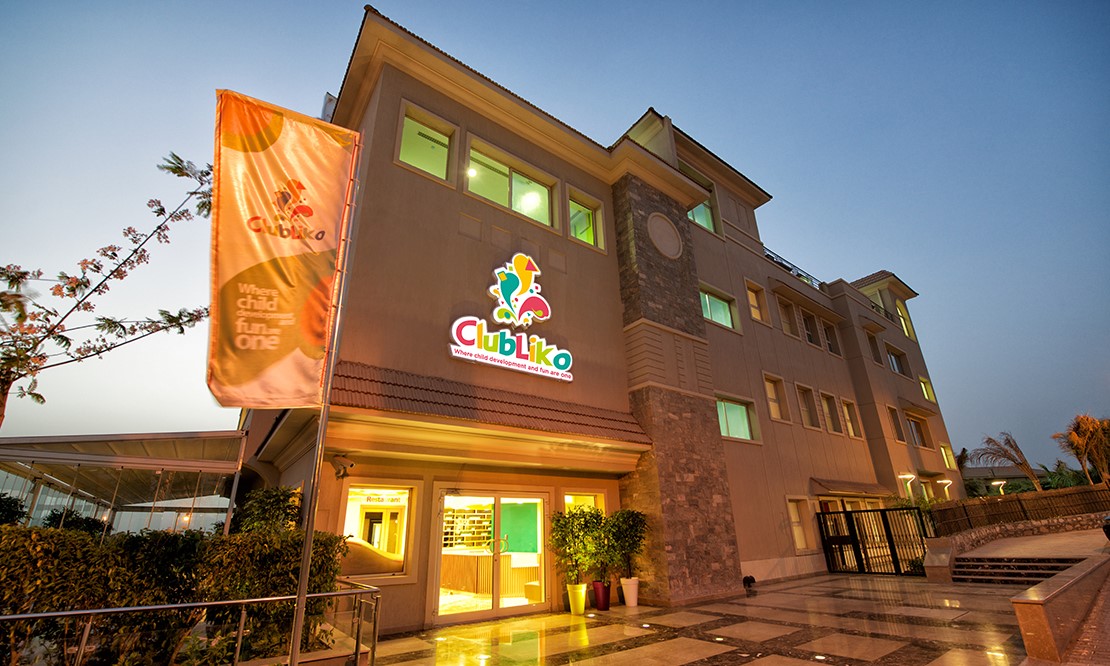 Parents also get a magnetic passkey which is the only way to get into and out of the children area. For children above 3 years old, they can go inside alone, but for children younger than that, a parent needs to accompany them and will take a Responsibility Card along with him/her.
The huge place is a two-floor entertainment hub filled with activities that are as educational as they are fun. Are you wondering how detailed it gets? Well, they've created a huge area called the Village, where children can head to a special supermarket to go grocery shopping, select their favourite items, and go to the special kitchen, containing real equipment (minus the fire), where they can showcase their cooking talents in a completely safe environment. They can also do the same at the Pizzeria, which is similarly equipped with a ton of details.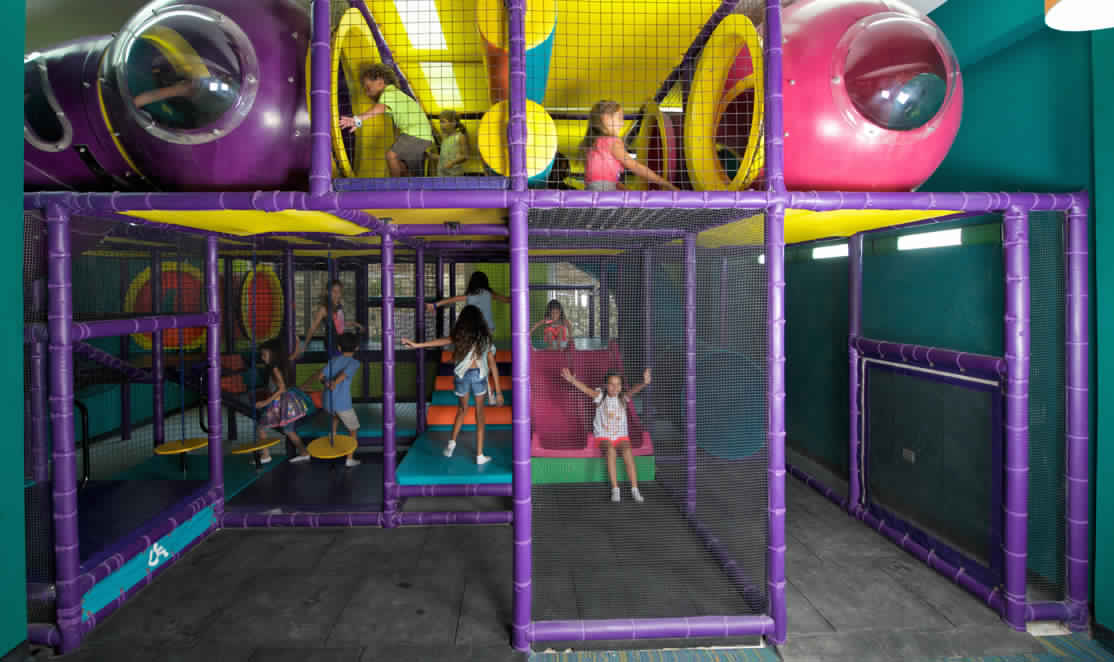 ClubLiko also boasts a big space where your kids can use blocks and cubes to build whatever they would like. ClubLiko is also home to three huge pools, where children can fish while wearing waterproof jackets. Other activities include face painting, and several water games. ClubLiko take care to go all the way when it comes to ensuring child safety, and do their best to keep children's clothes clean and dry; however, it is still recommended that you bring a change of clothes just in case your kids get a little too excited.
Too much activity can be exhausting, which is why ClubLiko have a theatre where different shows are performed, a lego room, and a colouring room. You can learn more details about available activities here.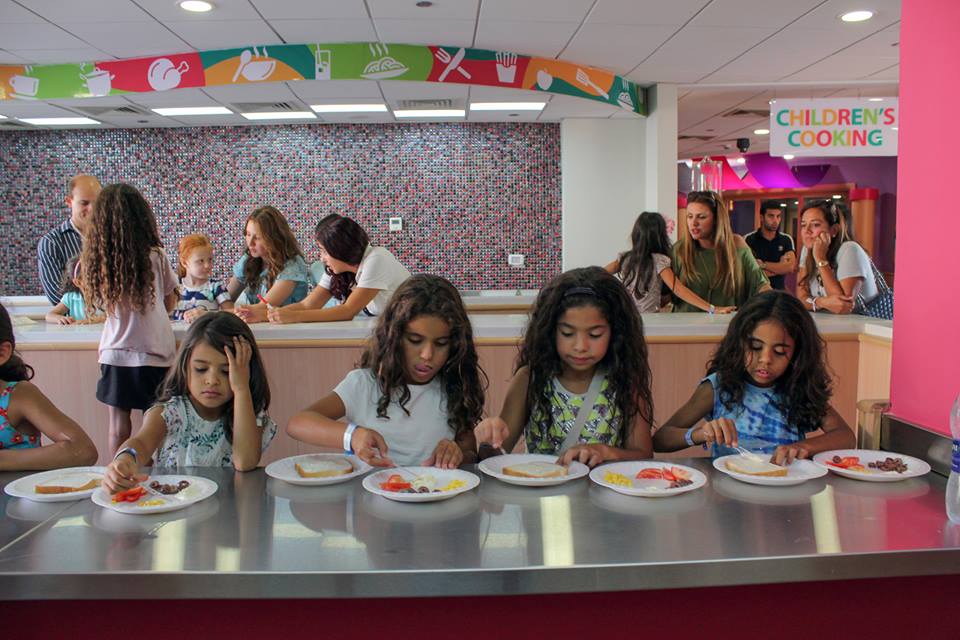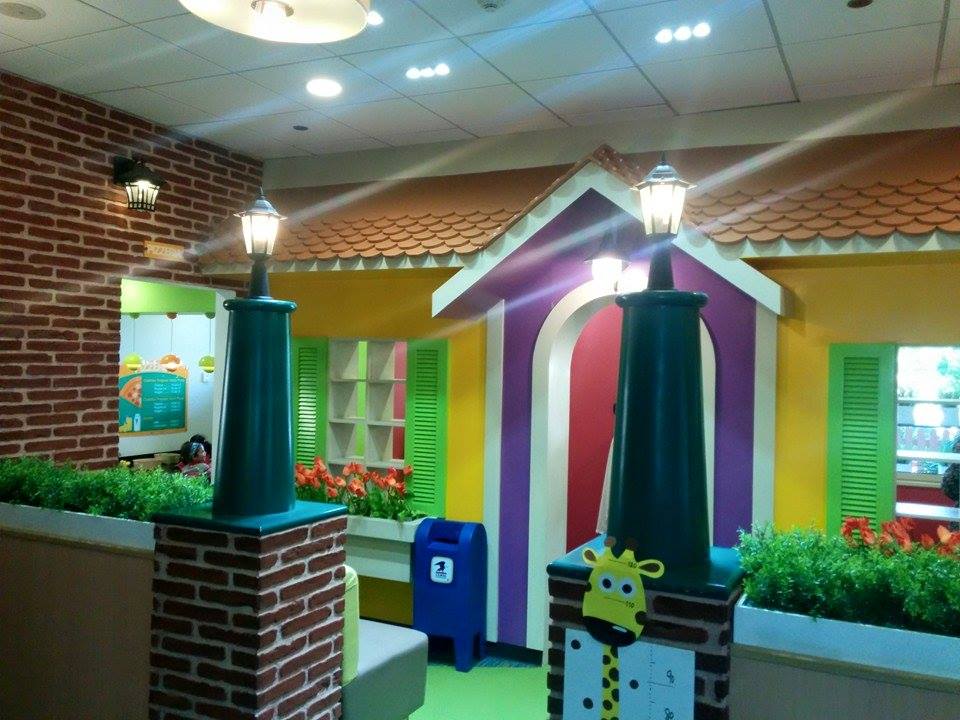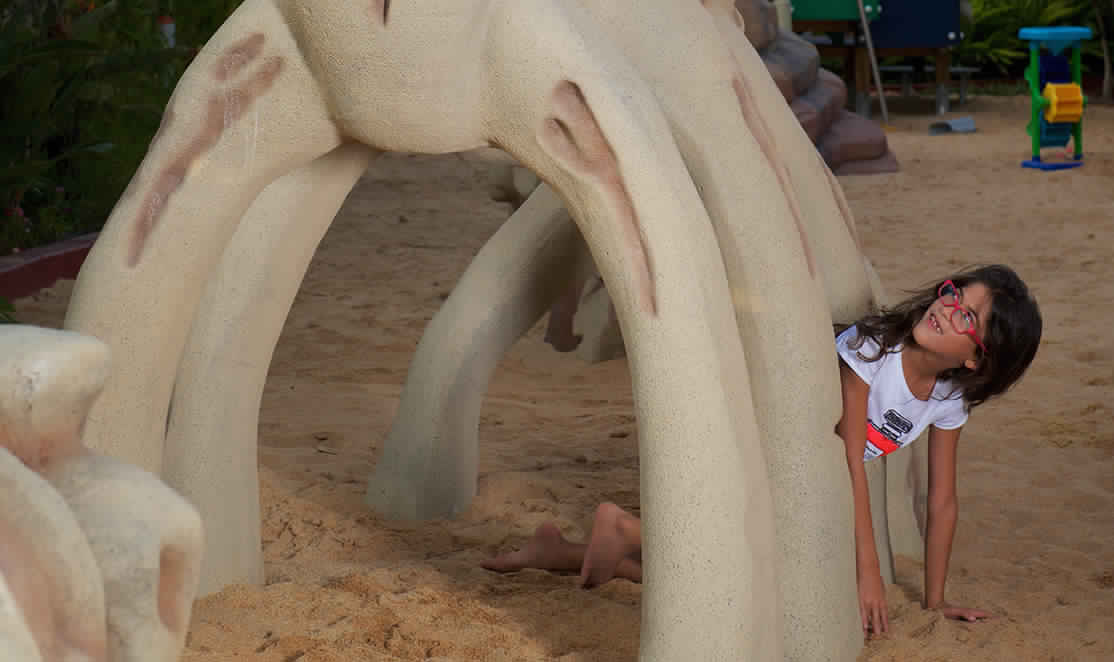 But what about fun for adults? ClubLiko know you don't want to spend all day stuck with child play, so they allow adults to bring forth their inner child by hitting the swings, or by eating some delicious food while watching the TV. Their restaurant is actually quite good; they have a huge screen where you catch the FIFA World Cup Matches, and a diverse selection of delicious meals.
We tried out the Mushroom Cappuccino Soup (44 EGP). The taste was good and a bit different from what we're used to. We also opted for the Chicken Stuffed with Spinach (88 EGP) with sautéed vegetables and potato wedges, and the Beef Medallion (137 EGP) with pepper sauce, sautéed vegetables, and mashed potatoes.
Their service is quite good, and we received our order in no time. The chicken was very well seasoned and cooked, but the spinach taste was a bit too subtle, otherwise, the side items were excellent: perfect crisp on the wedges, and excellent diversity in the vegetables served. As for the Beef Medallion, it was perfectly cooked to our liking (i.e. well done), and the pepper sauce was just right, making it quite a tasty meal.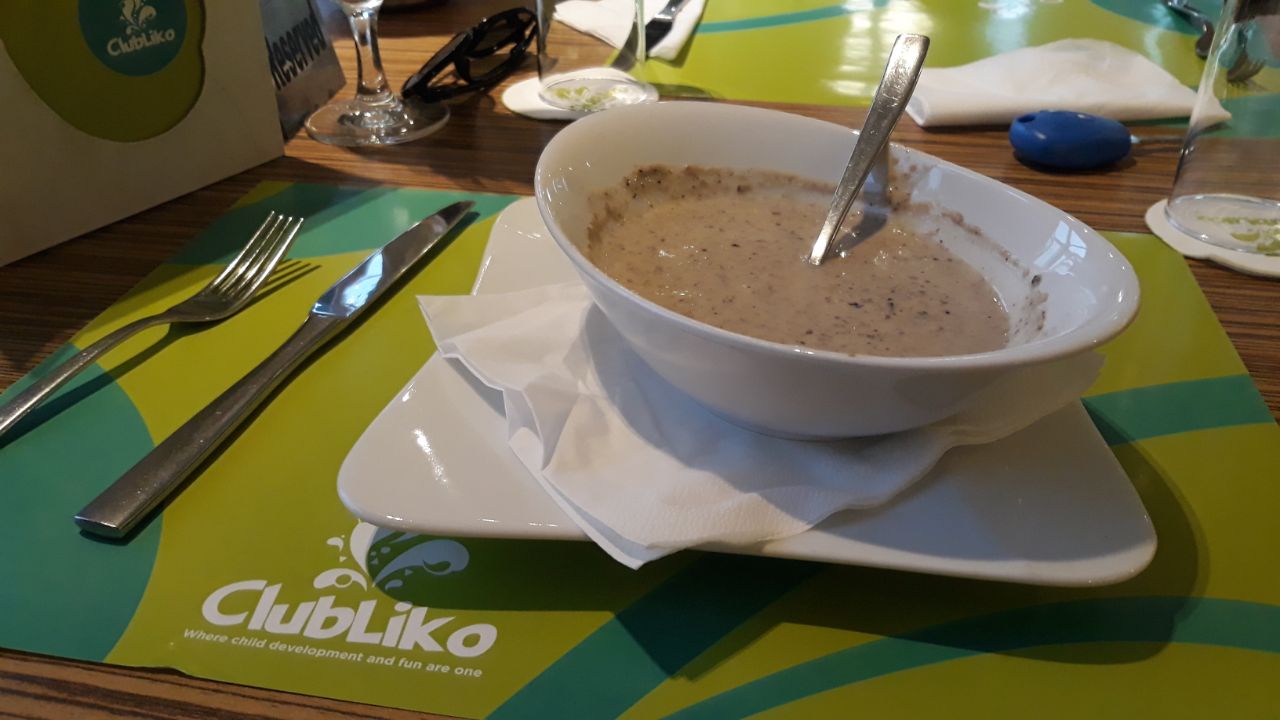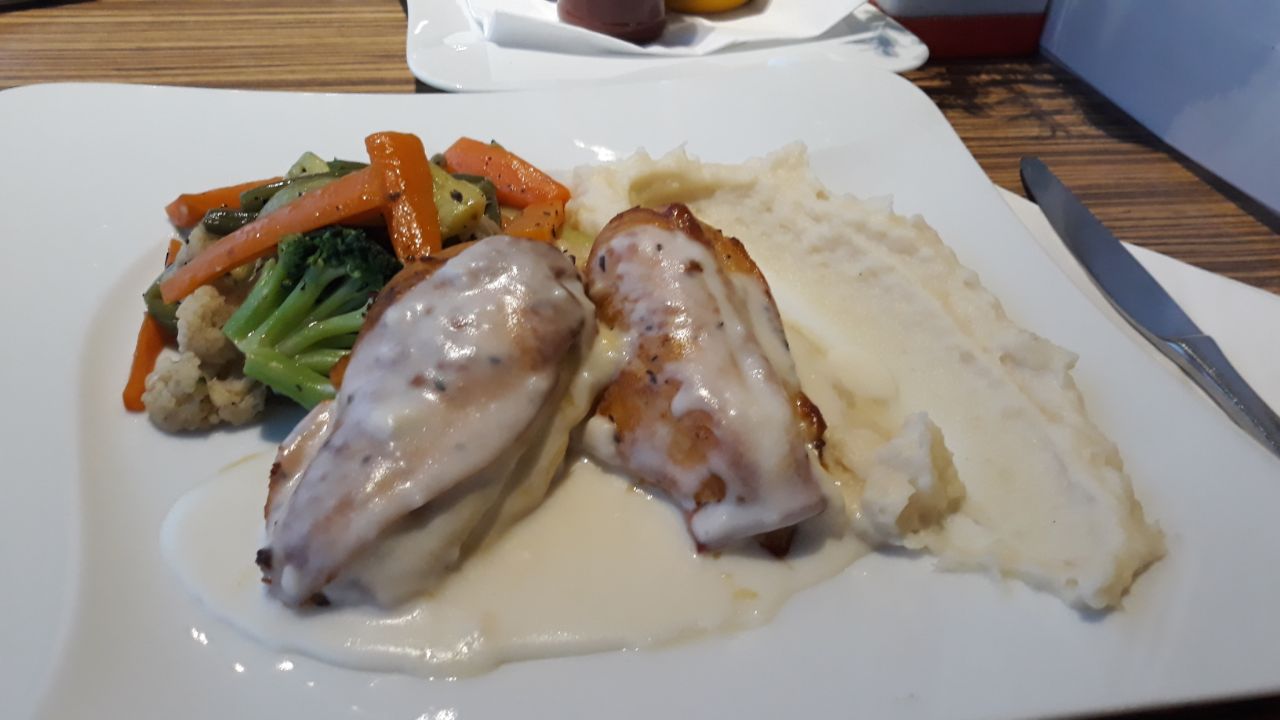 To make our meal more comprehensive, we ordered a Strawberry Milkshake (35 EGP), and a Warm Chocolate (46 EGP) from their dessert menu. The Milkshake was everything you'd want it to be, and the amount of sugar in it was just right. As for the Warm Chocolate, which is basically a molten cake, we were disappointed over how late it came, and also in its taste. The chocolate was not runny enough, and it didn't taste good at all. The vanilla ice cream scoop was delicious though.
Overall, we were delighted with our visit to ClubLiko. The place is very clean and sanitary, they take extreme care in ensuring child safety, and provide all the amenities you'd need such as clean bathrooms, and accessible prayer areas.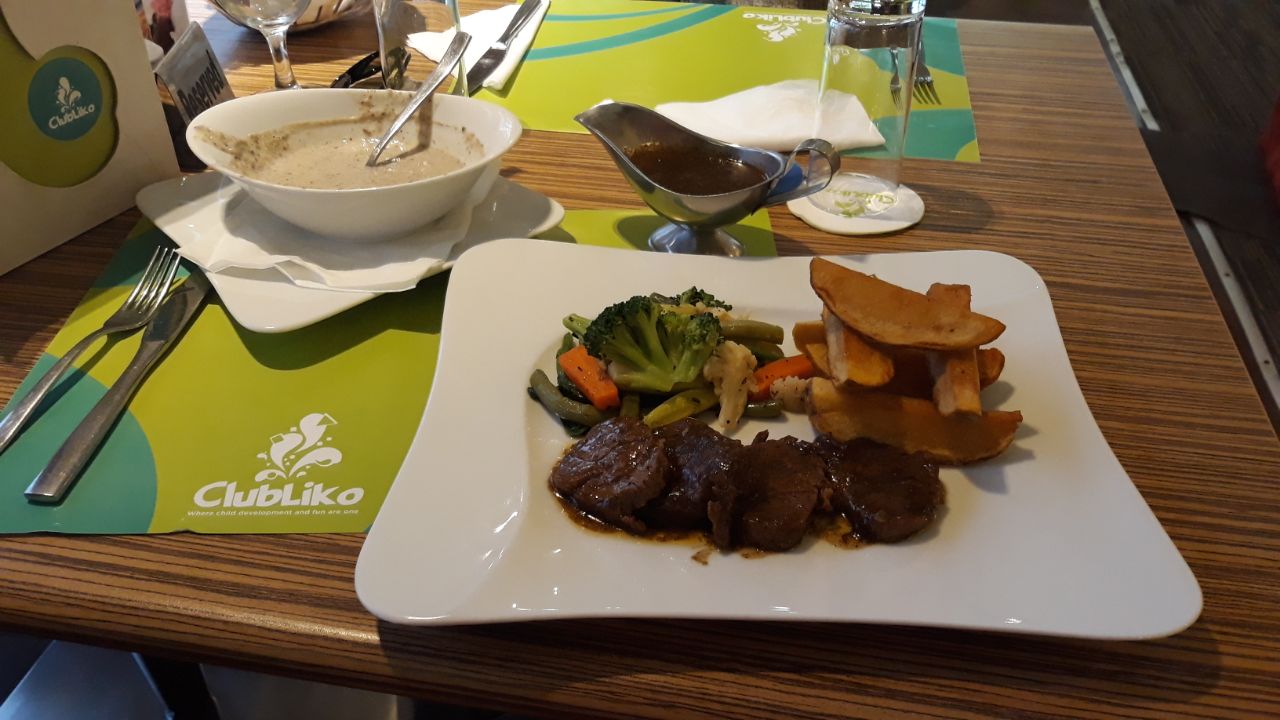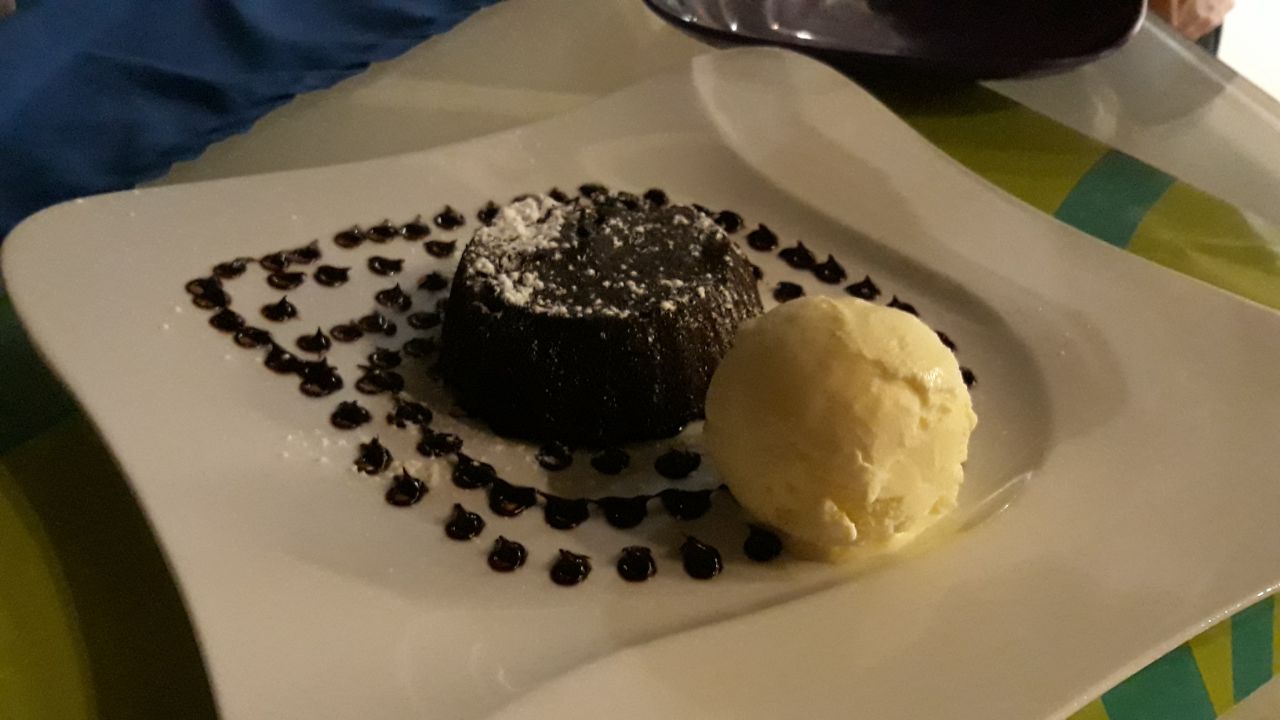 The place relies on the concept of helping children rely on themselves, have fun, take responsibility, and learn something valuable, while ensuring a fun, clean, and safe environment in which they can do so. They also organise child birthday parties, and can drive children (above 6 years old) from your house, every day from Sunday to Thursday for 210 EGP; however, one of the parents has to pick them up an hour before closing time. ClubLiko is open from Saturday to Wednesday from 10 am to 7 pm, and from 12 pm to 9 pm on Thursdays and Fridays.
Check out their Facebook page to stay updated with their upcoming events and activities. Make sure you have the correct location on Google Maps before leaving the house as it's a bit difficult to reach them otherwise. All in all, ClubLiko is an excellent place for parents and children alike.
Translated by: Sherif Khairy