Collaboration Between Al Hezb El Comedy and Artistry Production to Showcase Egyptian Stand-Up Comedy on an International Stage at Dubai Comedy Festival
Dubai
egypt
Stand-up Comedy

Al Hezb El Comedy and Artistry Production are proud to announce their first collaboration in producing "Stand-Up Belmasry," a side-splitting Egyptian stand-up comedy show at the Dubai Comedy Festival. The festival is the biggest stand-up comedy festival in the Middle East, and the show's lineup of seven of the best Egyptian comedians marks a significant milestone for the comedy scene in Egypt.
This collaboration between Artistry Production and Al Hezb El Comedy marks a strong start for the two entities as they combine their expertise and passion for producing top-quality entertainment. One of the main purposes of the collaboration is to promote and showcase Egypt's unique and hilarious stand-up on an international stage.
The decision to export seven Egyptian stand-up comedians to the Dubai Comedy Festival is a testament to both companies' confidence and trust in the talent and potential of the comedy scene in Egypt. By showcasing the best Egyptian stand-up, Al Hezb El Comedy and Artistry Production secured a place for Egyptian stand-up at such a big international festival. However, this is just the start and could be a launching pad for Egyptian comedy on the global stage.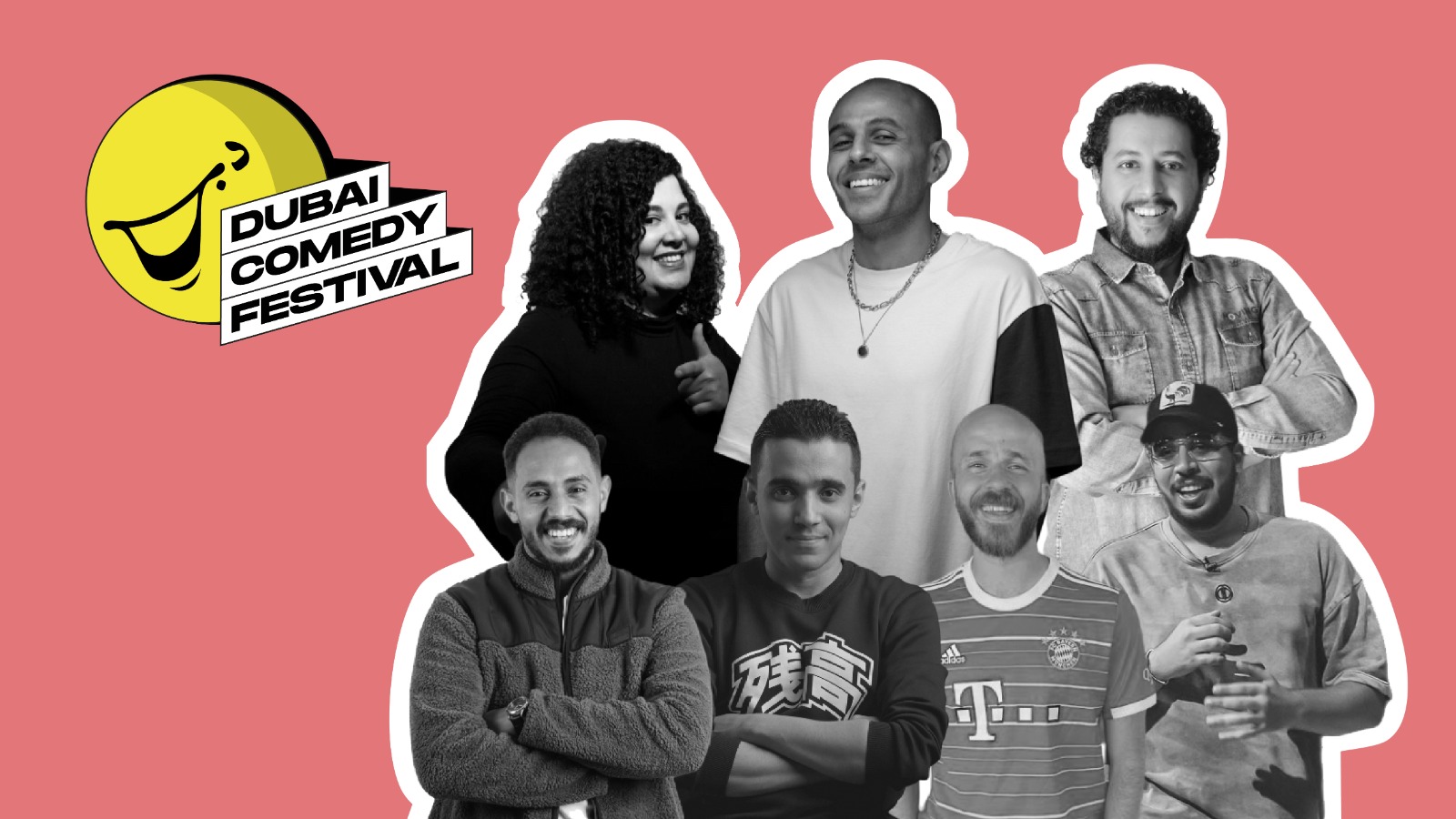 What truly sets "Stand-Up Belmasry" apart is the significance of the seven Egyptian comedians featured in the show. Mohamed Salem, one of the pioneers of Egyptian stand-up comedy, will take the stage and deliver an unforgettable performance. He's known for delivering the first-ever one-hour stand-up comedy special in Egypt, which paved the way for many other comedians to follow in his footsteps. Salah Al Daly is well-known for his online videos that have garnered millions of views. He also recently played a role last Ramadan in Donia Samir Ghanim's TV series, where he portrayed a character named sal2at w mal2at, making him a highly anticipated addition to the show. Mahmoud Konafa, who portrayed the hilarious thief in the series Balto, is also scheduled to perform. Noha Kato, Egypt's first female comedian, will be gracing the stage, and the show will also feature rising stars in the Egyptian comedy scene, including Pola Samuel, Walid Khairy, and Omar Kentaki. These talented comedians will surely deliver entertaining and hilarious performances that will leave the audience in stitches.
So mark your calendars for May 18th, 2023, and get ready to experience the ultimate Arabic stand-up comedy entertainment with "Stand-Up Belmasry" at the Dubai Comedy Festival. The lineup of seven talented Egyptian comedians promises to be a highlight of the festival. Whether you're a die-hard comedy fan or simply looking for a night of laughter and fun, this show at the Mall of the Emirates theatre is not to be missed. Artistry Production and Al Hezb El Comedy can't wait to see you there, and audiences can look forward to their exciting possibilities for future collaborations and growth in the Egyptian comedy industry.