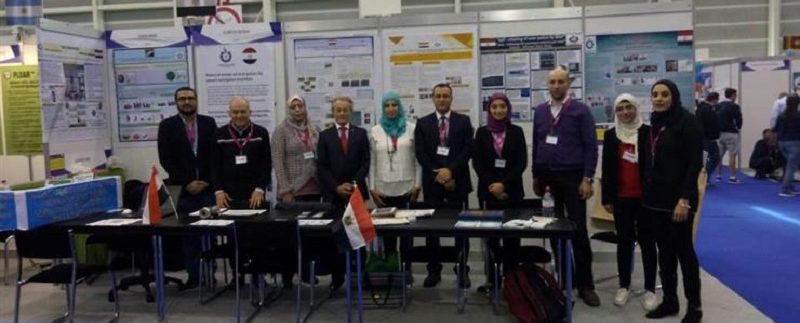 The world is built on ideas, and those who succeed in realizing daring, innovative, and challenging ideas are the ones who cement their name in history. This principle has proven itself endless times as we see how history rewards those great innovators. Ever since discovering fire, inventing the wheel, or reaching the moon, those with bigger and smarter ideas end up winning.
Based on the concept of innovation and invention, the International Exhibition of Inventions Geneva has been created to become an annual event that gathers inventors from all around the world, exhibiting their latest creations, and competing for the medals; it's like the Olympics but for brain not brawn.
Egypt's participation this year has been remarkable. In the 46th edition of the International Exhibition of Inventions Geneva, all 12 Egyptian competitors have managed to come home with a medal. Starting on the 11th of April and finishing a couple of days ago on the 15th, Egyptians have returned with five gold, five silver, and two bronze medals.
Our golden winners are Dr. Ibrahim El-Sherbiny (Zewail City of Science & Technology) for inventing a special Nano-Bandage for diabetic patients, and Dr. Galal Nawar (National Research Centre) for creating a use for rice straw in an industrial environment, as well as Neama Shehata who won gold for her special compression socks that help in pressure therapy for burn victims. Dr. Maisa Salah El-Din also received gold after inventing an environmentally-friendly method for combating metal corrosion using algae and herbs. Our final golden winner was student Nourhan Abdel Mordy, who invented an automated water treatment plant using electric dialysis.
What we're proud of the most in this year's participation is how all of our 12 competitors earned a gold, silver, or bronze medal. Here's to hoping for more competitors, and even better results, in the years to come.