Eid Al-Adha 2014: Celebrating at Cairo's Top Hotels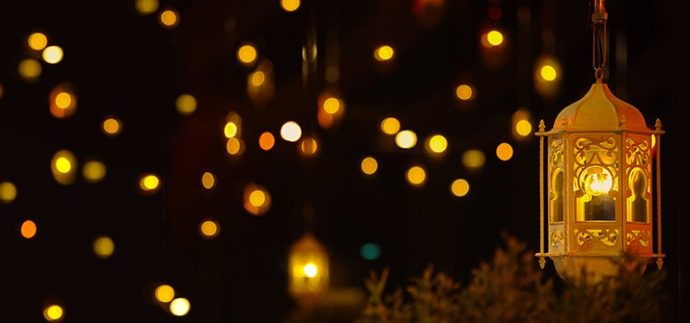 Eid is all but here and though many are hightailing out of the capital to the nearest beach, there are a few of us who'll be in the city for the holiday for one reason or another. Yes, the allure of sun, sea and sand is rather tempting, but some of the Cairo's top hotels are celebrating Eid in style.
Fairmont Nile City
Hub of entertainment, Fairmont Nile City, is puting on quite the show for Eid, with a four-day line-up that sees the likes of Ahmed Harfoush and Noha Taha perform at Saigon Restaurant & Lounge, and belly-dancer, Laila, at Bab El Nil, as well various forms of entertainment at Onyx Lounge and Sky Pool. Napa Grill will also be offering a Eid brunch – with a special kids' area – for 300LE++ per person. Call 02-2461-9494.
Conrad Cairo
Nile-side hotel, Conrad Cairo, is offering family brunch between Sunday 5th till Tuesday 7th at Jayda between 1PM and 6PM, where there will be live music and a host of kids' activities for 200LE (all inclusive) per person.
For 250LE (all inclusive) per person, the hotel's rooftop lounge, El Mojito, hosts a special barbeque menu and a belly-dancing show courtesy of Farida between Sunday 5th and Tuesday 7th. Call 02-2580-8000.
Cairo Marriott Hotel
The palace that is Cairo Marriott Hotel has a week of special entertainment featuring a range of performers, including belly-dancers, Shams and Soraya, as well as Shaaby singers, Saad Al Sagheer and Mahmoud El Leithy. In addition, the Zamalek hotel is offering a special rate for locals and residents; single rooms at 1235LE and double rooms at 1345LE.
Dusit Thani LakeView Cairo
The Fifth Settlement's Dusit Thani LakeView Cairo is offering a night's stay for 900LE per person in double rooms; an offer that affords guests breakfast and dinner buffets, an assortment of kids' activities, late checkout and free parking.
Four Seasons Nile Plaza
There's plenty going on at Garden City's Four Seasons Nile Plaza, with a room for two with breakfast is going for 1900LE++. Across the hotel's restaurants, Zitouni is offering a Eid brunch buffet with live cooking stations and kids' activities between 1PM and midnight for 365LE ++ per person, while a special barbeque lunch menu has been put together at Pool Grill available between 12.30PM and 5PM for 320LE++.
The hotel's popular nightclub, Graffiti, is getting in on the fun, too with belly-dancer, Dina, performing on Monday 6th with a family-style menu on offer all for 700LE++.
JW Marriott Cairo
One of the newer international hotels in Cairo, JW Marriott, is offering special Eid rates; 1795LE++ for a deluxe room, 2020LE++ for a cabana and 2061LE ++ for an executive room. Call 02-2411-5588.
Kempinski Nile
Kempinski Nile's Blue Restaurant & Grill is hosting the 'Kepminski Grand Buffet' between Saturday 4th and Monday 6th, where visitors will enjoy a huge buffet covering Oriental and Turkish cuisine and a special kids' buffet and activities. Call 02-2796-0000.
Sofitel Cairo El Gezirah
Home to some of the most popular restaurants in the city, Sofitel Cairo EL Gezirah is celebrating Eid with special a la cart menus at El Kebabgy and Le Deck. Call 02-2737-3737.
Happy Eid!