Enjoy Eid in Style, Right Here in Cairo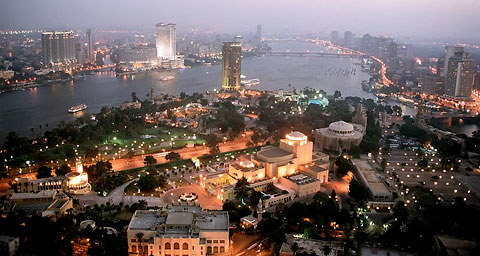 Hello Cairo!
It's finally here! The longest weekend is finally here and as
most of the sheep head out of the city to make the most of the Eid holiday, they leave a wonderfully calm Cairo. Those who have decided to stay behind have quite a few delicious deals and
events just waiting to be devoured.
Fairmont Heliopolis:
The modern-chic hotel in Heliopolis is fully charged with
Eid festivities this holiday, where their offer begins with giving you three
nights for the price of two. Starting at 1200LE for a bed and breakfast package,
you can also feast on an 'IndThai' brunch and enjoy some live jazz music as well
as entertain the kids with a range of activities. This deal will also give you
free parking. For reservations or more information on this package call
02-2267-7730/40 or visit their Facebook page.
Fairmont Nile City:
Having experienced some slight mayhem a couple of weeks ago,
the towering Fairmont Nile City is back on its feet with quite an irresistible
package. Again, offering three nights for the price of two, at 880LE a night,
spend your Eid listening to live oriental music as well as other performances and
20% off all food outlets and 50% off a massage. Also, the kids will be pleased with the face
painting and magic show the hotel has in store for them. For further
information click here.
Four Seasons Nile Plaza:
Down the road and over in Garden City, Four Seasons Nile
Plaza has special Eid rates with rooms going for 1550LE (tax included) a night
for a bread and breakfast package. This rate will also afford you lunch at
Zitouni restaurant plus free parking and internet.
Another options at Four Seasons is to go for a day use by
the pool where a pool cabana suitable for four people costs 900LE tax included.
For more information and reservations call 02-2791-7000.
Four Seasons First Residence:
If at any point during the three day holiday you find
yourself craving some quality food, in copious variety, then Four Seasons First
Residence might just be the place to go. For 290LE go all out with an extensive
buffet that includes soups, salads, live
stations, carving stations, pasta and seasfood stations, as well as fresh
manakeesh and pizza, as well as plenty of dessert options. Seasons
restaurant has taken the concept of open buffet to a new level! For
reservations call 02-3567-1600.
Semiramis Intercontinental:
Situated next to what has no become the iconic Tahrir
Square, Semiramis Intercontinental celebrates this Eid with a 2300LE package
that accommodates two adults and two children. This deal includes lunch at
Night & Day restaurant as well as full pool facilities. There will also be
a range of kids' activities to keep the little ones entertained. The hotel will
allow late checkout and gives 50% off of parking. Call 02-2795-7171 for more details or visit their Facebook
page.
Kempinski Nile:
A relatively new
hotel to the Cairo hotel scene, Kempinski Nile is doing its part for the festivities with a double occupancy package for 1060LE. This package will include a special
Eid brunch. Call 02-2798-0000 for more details
or visit their Facebook page.
Other options:
Eid is not just a time for hanging around hotels,
waiting for the best deal to reveal itself. The city during this three day
break is a sight in itself. Indulge in the empty streets and flowing traffic;
head from Zamalek to Maadi in under 20 minutes, walk around and discover what
Cairo actually looks like. Apart from these easy (and money free) ways to
appreciate the city come Eid, there are also a bunch of events taking place, so
check out the Cairo 360 events guide for some inspiration on how to take advantage of
the temporary peace.