written by
Nesrien Abdelkader
This Ramadan, experience the beauty of the holy month as Madinaty Gold Club's Golf Terrace transforms into the mesmerizing Kahraman Lounge. The revolutionized Lounge will bring one of the largest and most extraordinary Ramadan tents to Madinaty's quarters, offering you and your loved ones mouthwatering meals under the starry Cairo nights.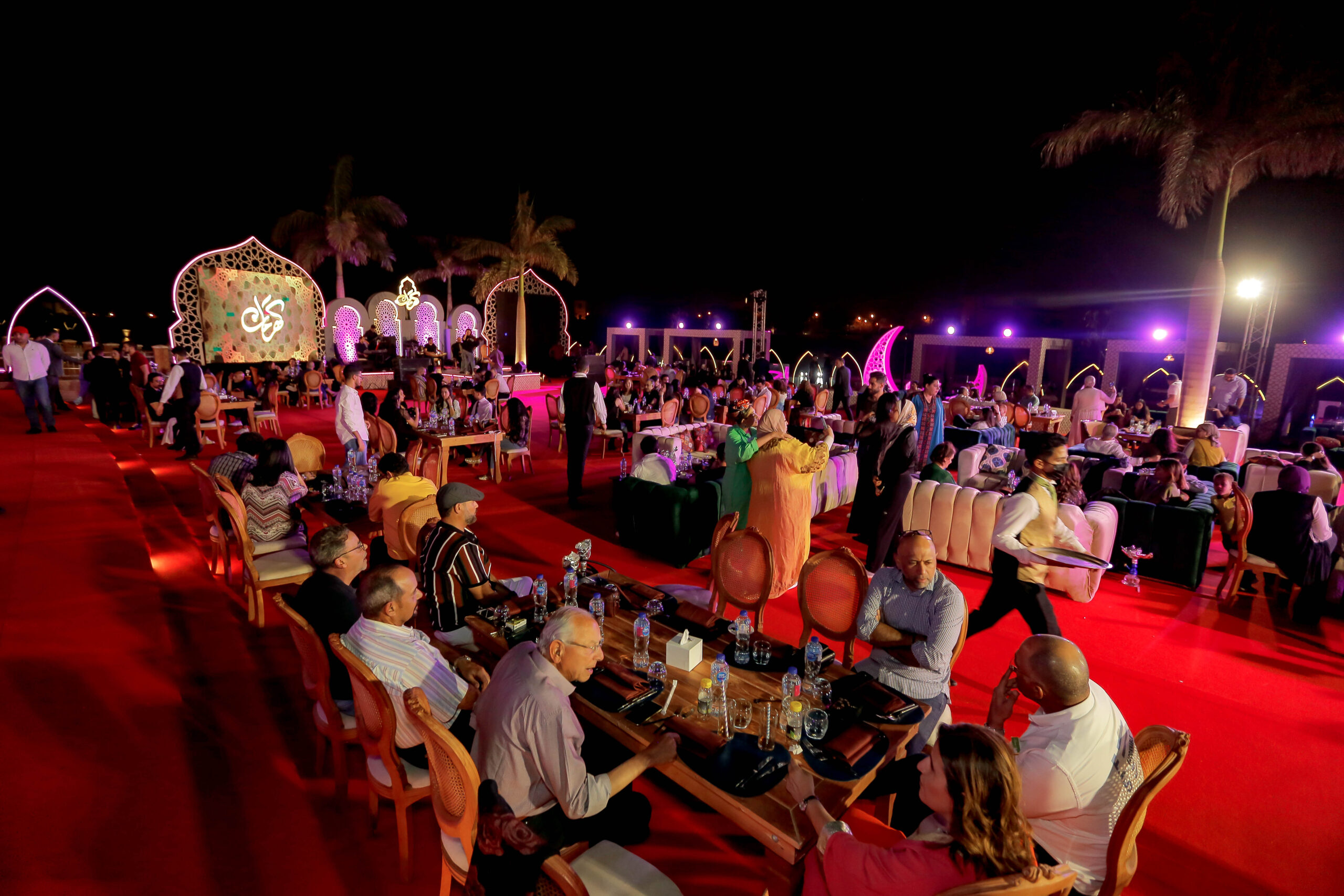 If you're already a resident of Madinaty, you are in luck this year! You have one of the largest Ramadan venues in the area at the tip of your toes. But, even if you are not a resident, we assure you it's well worth the trip there! The dazzling setting of the Kahraman Lounge is enough to take your breath away as you break your fast, but we guarantee you won't be able to hold back once you take sight of the exquisite Iftar and Suhoor buffets prepared for guests.
Expect to choose from an array of diverse and delectable meals prepared by top-tier chefs to satisfy your aching bellies and prepare you for a fast the following day. Both classic Arabian and international dishes are available, with plenty of stations offering various sweets, desserts, and Ramadan juices to fulfil your sweet tooth.
That's not all; your Ramadan nights will never feel dull as live entertainment is offered daily complimentary of Kahraman, with weekends additionally hosting superstars. So, savour your Ramadan meals at Madinaty while enjoying the beautiful surroundings and special live entertainment connecting you to the significance and spirituality of the month.
Wait no longer! Make the most out of your Ramadan and create unforgettable memories at Kahraman Lounge this year. Call +201101134516 to book and experience Ramadan nights like never before.