Egypt is home to so many rare and unique ancient artifacts, so much so in fact that Egypt added the vast Grand Egyptian Museum to its existing collection of museums. Unfortunately, tragedy has struck the Grand Egyptian Museum (GEM) in Giza.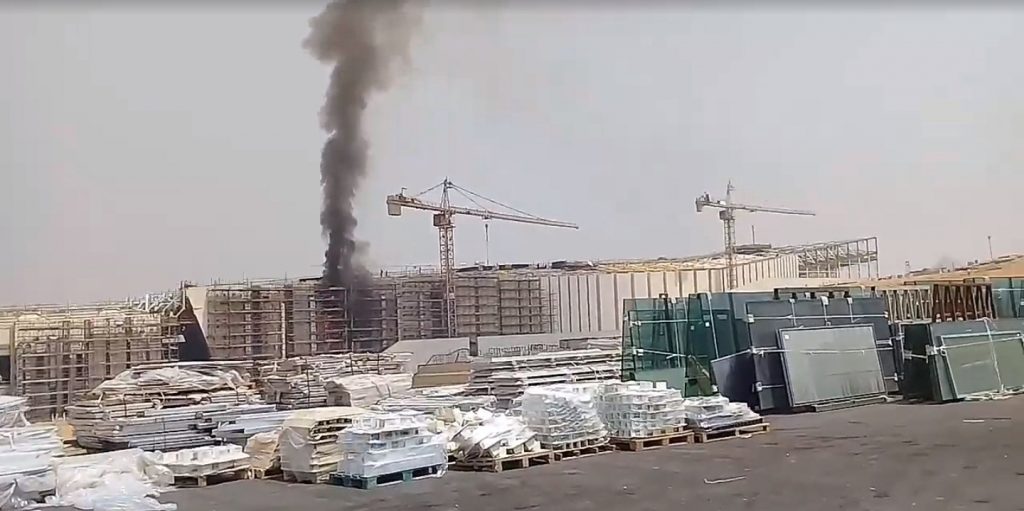 Wooden pillars caught fire as the construction of the new museum continued. We've learned that Egypt's National Civil Defense Forces sent 10 fire trucks in an attempt to minimise damage caused by the fire.
We also learnt from Engineer Ahmed Fathy, currently working at the Grand Egyptian Museum, that the fire took place near the engineers' offices, located on the lower part of the construction site. This means that the fire took place far from the antiquities restoration labs and the Ramses the Second statue. So rest assured, our history is safe.
Al-Shorouk reported that a reputable source in the General Management of the Civil Defense Authority confirms the receipt of news of the fire. He added that the fire trucks were dispatched immediately, fully-prepared to handle the situation there. A safety perimeter was promptly established.
The source adds that preliminary investigations show that the fire did in fact start with the wooden pillars used in construction. This has led to the spread of fire across different areas, however, the cause of the fire and the extent of the damage have yet to be confirmed.