Guide to Visiting Cairo During Ramadan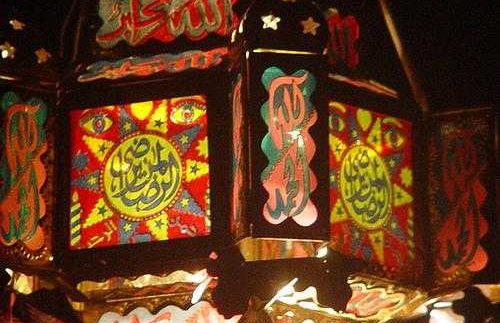 Travelling to Egypt during Ramadan can be a little intimidating for some
tourists. Knowing that the Muslim holy
month involves fasting throughout the daylight hours may prompt many to
question if it is an ideal or even appropriate time to visit Cairo. In fact, it
can be one of the most exciting times to visit, but there will be a few
differences in how you should approach a trip to Cairo.
Daytime Dining
A key element of Ramadan involves abstaining from eating, drinking and
smoking during daylight hours, so you may wonder how this will affect your
trip. We recommend holding off on
guzzling water in your taxi at 3PM and you'd be considerate not to snack on the
street. And while a number of
street-food stands will not open until the evening, you will have no problem
finding cafés and restaurants that are happy to serve you throughout
the day. Most of Cairo's hotel restaurants will be operating as usual
and neighbourhoods like Maadi and Zamalek have plenty of options for midday
dining.
While Egypt is predominantly
Muslim, Cairo has a Christian population as well as a large number of expat residents;
so restaurants are used to accommodating non-fasters throughout the month. As long as you aren't publicly imposing the
sight of your consumption on fasting Muslims, you should have no problem
continuing your regular eating patterns while you travel.
Appropriate Attire
The Ramadan fast is not just one of food and drink. This is also a time
of spiritual cleansing; so it is advisable to dress and act modestly during the
month. While ladies in shorts will always attract some unflattering attention
in Cairo, it is undoubtedly a faux-pas during Ramadan. To limit uncomfortable
comments or looks, women are recommended to wear trousers or knee-length skirts. Leggings are also popular in Cairo; just be
sure to pair it with a shirt or a tunic that sufficiently covers your
thighs. Bare shoulders are rather
scandalous on the street; so bring a scarf or light sweater to cover up.
Certain areas of the city will demand a more modest dress code than
others. For example, a tour of Cairo's
mosques should be attended with arms and legs covered out of respect, while a
modest t-shirt and skirt can be worn to an evening shisha outing in Zamalek.
Seeing the Sights
This is the aspect of your trip that will be most affected by visiting
Cairo during Ramadan. With very few exceptions, museums, art galleries and
tourist sites remain open during Ramadan, but operating hours will differ from
the rest of the year. You should verify
the hours of each point of interest with your travel agent or hotel concierge. However,
it is safe to say that the earlier you plan to see many of the sights; the
better off you'll be. Galleries, museums
and guided tours will operate in the morning hours and then many will head home
in the early afternoon before the sunset breaking of the fast. Afternoon traffic is a source of much
frustration during Ramadan; so to make the most out of your stay, take a cue
from the locals and have an active morning before retiring to your room for a
few hours of rest.
Night-time during Ramadan is full of cultural activities and by far the
best time of the year to catch a variety of performances celebrating Egyptian
heritage. Cultural centres and galleries
host festivals filled with musical concerts, Sufi dancing, storytelling,
special art exhibitions and crafts bazaars. Weekend nights are especially
packed with a number of venues throughout Cairo offering free or inexpensive
entertainment.
Closed Nightclubs
If you're hoping to visit one of Cairo's popular nightclubs, Ramadan is
not the right time for your visit. As locals are prohibited from consuming
alcohol during Ramadan, the majority of clubbing venues close their doors. However,
foreigners are free to drink as long as they carry their passports, and all
hotel bars in Cairo continue to serve alcohol throughout the month.
Even if you
can't drink, this doesn't mean dull nights in Cairo. On the contrary; the city
is alive and bursting with energy every night of Ramadan. In addition to performances
and festivals, the nights are made jovial by excessive amounts of food. At sunset, hotels and restaurants offer
expansive fetars of oriental grills, salads and sweets. This is a great chance to sample some of the
region's best cuisine.
After fetar and
well into the night, Cairo is at its most social: sidewalk cafés and Ramadan
tents are filled beyond capacity with families and friends smoking shisha and
eating foul, taameya and eggs. At the
tents, live music usually accompanies these long evenings of filling up on food
before the next day's fast.
With some careful planning and a bit of consideration, travelling to
Egypt during Ramadan need not be a vacation to avoid. It is an incredible time of year to catch
amazing shows, eat massive portions of regional cuisine and see Cairo decorated to the
nines for the celebratory month.