Heineken Brings UEFA Champions League Excitement to Cairo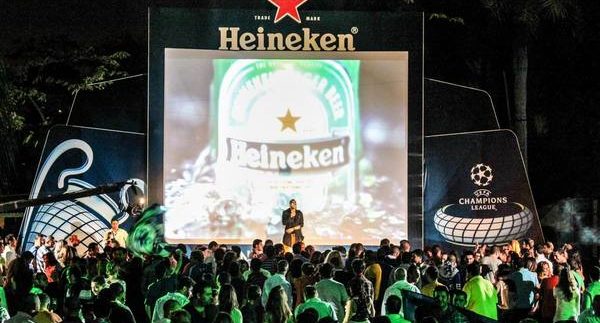 As the gem of the European football season, the UEFA
Champions League Final attracts millions of viewers worldwide every year. A dramatic
2012 tournament saw Chelsea of England overcome German giants Bayern Munich in
the final to lift their first Champions League trophy, and Heineken brought all
the action to Cairo.
On May 19th, Cairo's elite descended on the Fairmont
Heliopolis & Towers' exquisite outdoor pool area, where a large screen
showed the tense final, live from Munich. Visitors enjoyed the dramatic match
with ice cold Heineken beer.
Although the match was the centrepiece of the evening,
guests also enjoyed Heineken's superb ice bar, a stunning 3d mapping halftime
show and Heineken's competition for the chance to win the new iPad 3. The night was
capped off by a dazzling fire show and an electric performance by Swedish
superstar singer Mohombi- a fantastic evening all round. Here's looking forward
to next year's final!
Look out for more exciting Heineken activities in the
best venues across the country in 2012.
For more information visit www.heineken.com.