When we think about Ramadan, put aside what food we want to munch on, the desserts we want to indulge in, the restaurants we wish to eat at, and the shows we spend countless hours watching, we'll find something deeper. When we put all of that aside, we'll see the true meaning of Ramadan; its true spirit.
To each their own, we understand that, and we're not advocating one opinion to rule that of others. But looking at Ramadan from a different perspective tells us that Ramadan is about sharing, it's about feeling empathy for those in need, and about giving to others.
The UN's World Food Programme (WFP), has created an app called ShareTheMeal in the hopes of fighting global hunger, by making it easier for more and more people to be involved through allowing for donations of as little as $0.5 (9 EGP) to feed a child for a whole day.
This Ramadan, ShareTheMeal is launching Share your Iftar campaign to fight hunger through your smartphone. It's as easy as a few taps on your screen. Embrace the Ramadan spirit by giving back to the world, it looks too easy to be this efficient, and it is, and gives great value to both donors and beneficiaries.
You can join their monthly giving community programme, The Table, and receive personalised updates on how your gifts are helping making a difference in a family's life. You'll actually get to see the effect you're making in the world. Choose your cause as you wish, and make a donation that suits you, be it a single donation or a monthly donation, and help feed children.
So if you're ready to invite a family to your table, head to the app store on your phone, search for ShareTheMeal, download the app shown here, and start giving.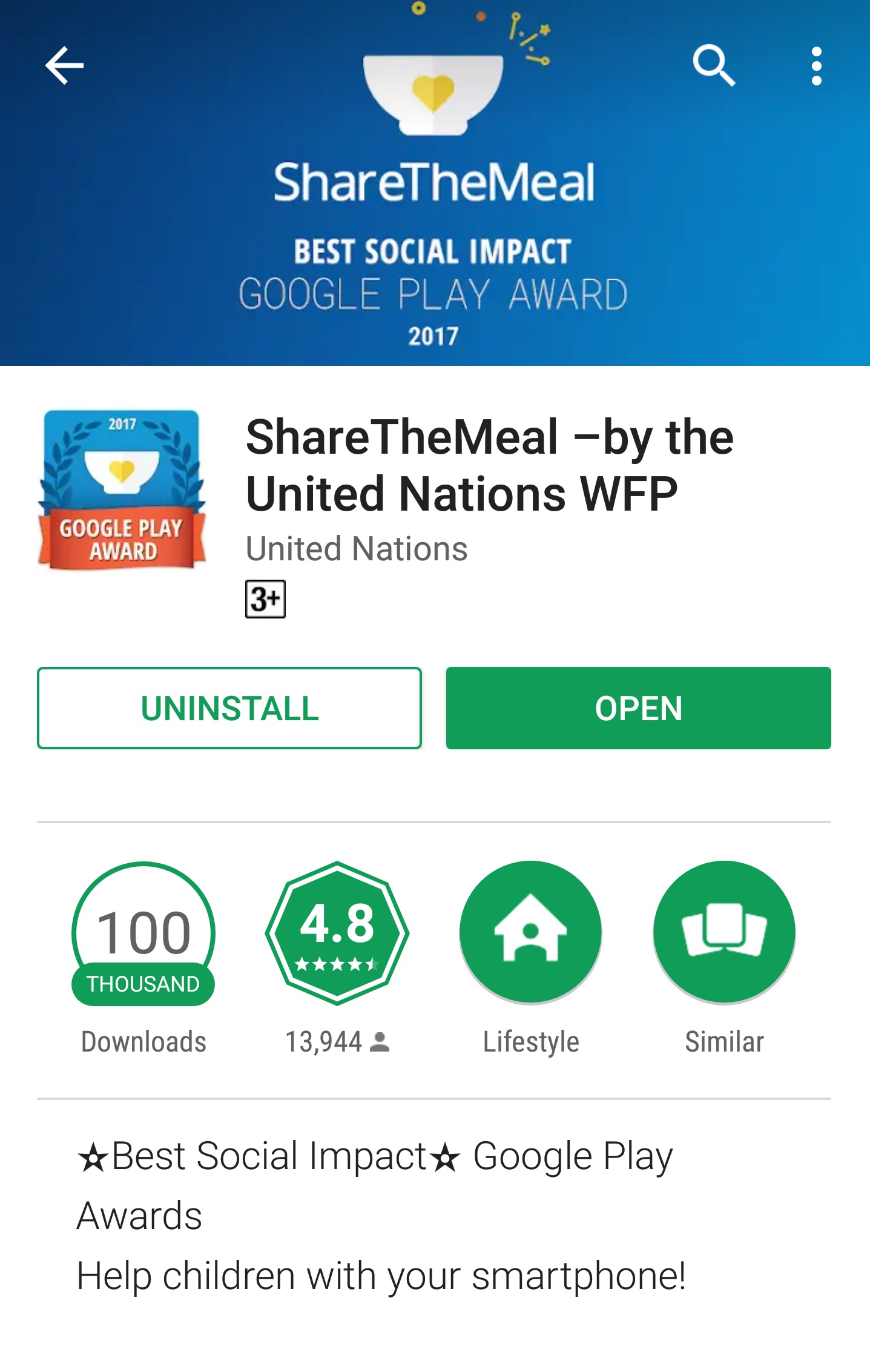 The process is really easy, and you'll get it once you open the app. Choose a cause, select your donation, and start making a difference in the world.