Huawei & Cairokee Team Up for the 12th Anniversary of Egypt's Biggest Band
With Egypt's biggest band, Cairokee, celebrating their remarkable twelfth anniversary, Amir Eid and co have partnered with global technology giant, Huawei, for what has been one hell of a celebration.
After announcing a mini-tour of Cairo and Alexandria at a press conference at Citystars' Virgin Megastores, Cairokee embarked on a series of shows that saw them play four gigs in two days at El Sawy Culturewheel, before heading off to bask in the glory of their Alexandrian following with a further two concerts. But things kicked off in style at the press conference itself; after treating attendees to a meet-and-greet, the band amped things up with an impromptu performance in front of the baying crowd – a crowd that included Wust El Balad front-man, Hany Adel, as well as Massar Egbari's Hany El Dakkak and Egyptian rapper, Zap Tharwat, who also joined Cairokee on stage during the tour.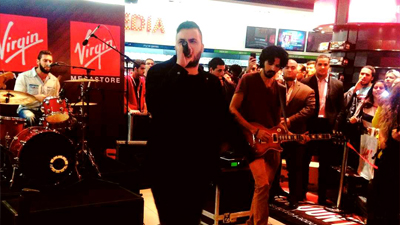 Such a momentous occasion for Cairokee fans this was, that Huawei went on to treat 6 lucky fans to tickets to the tour, with one winner for each gig.
The tour was the latest music event that Huawei has been involved in 2015, with one of the biggest standing as the debut concert of HOH (Hany Adel, Hany El Dakkak and Ouso Lotfy) earlier this year at the Music Tent. Away from music, 2015 also saw Huawei release the P8 and G8 handsets to much acclaim and this is not the last time we see the brand get involved with Egypt's ever-evolving music scene.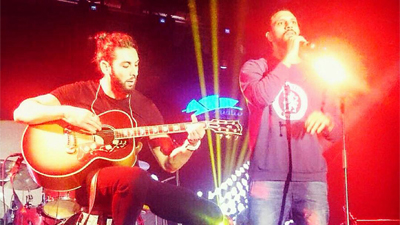 For more information, click here.