written by
Nesrien Abdelkader
As the Holy Month comes to an end, we all want to make the most of the last few days of Ramadan. InterContinental and Holiday Inn Cairo Citystars is here to give you the ultimate dining experience with its superb selection of venues. So join them this month to indulge in mouthwatering Iftar and Sohour menus specially created by their talented chefs.
No matter what you're craving, the hotel will provide excellent cuisine to be enjoyed in a truly magical atmosphere. At the InterContinetal, you can treat your loved ones to Esplanade's lavish Iftar buffet, available daily for just LE  1050 per person. They also offer a delectable Sohour buffet for LE 715, all-inclusive per person. You'll feel totally immersed in the spirit of Ramadan as you listen to the soothing Qanun and Oud players' performance.
If you love traditional Egyptian cuisine, it doesn't get more authentic than Al Khal. Enjoy their mouthwatering set menu for EGP 935 per person. Or you can opt for a Lebanese-style gathering at the elegant Fayruz. Their absolutely exquisite Iftar set menu, at LE 1055 per person, is sure to please any diner.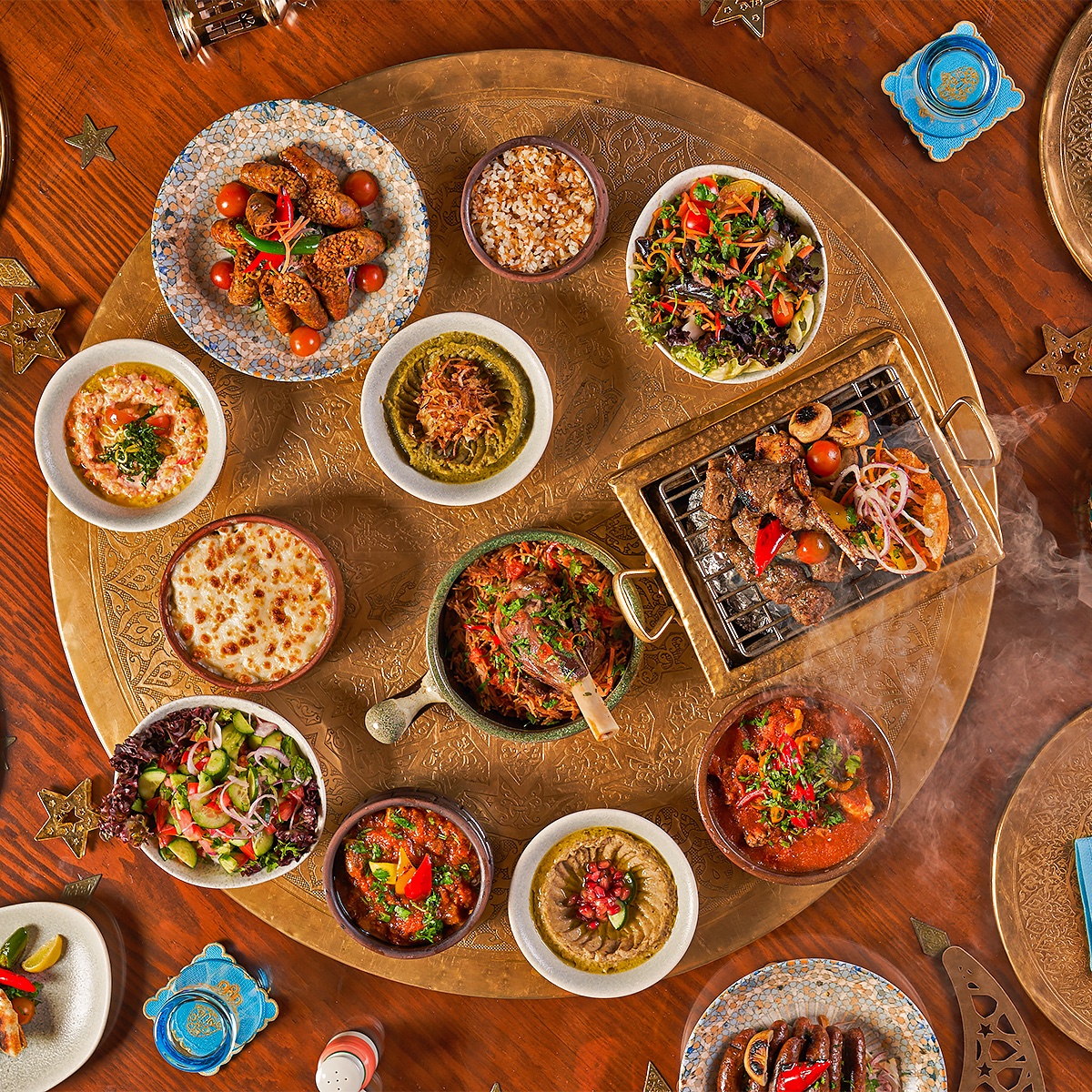 Ramadan simply isn't complete without dessert! To get your hands on the best pastries in town, head to My Bakery for a selection of Konafa and other traditional pastries. They also offer delicious Ramadan dishes like a rack of lamb or whole turkey to take away and enjoy at your next gathering.
The Holiday Inn also has numerous tempting options Gather your family and friends this Ramadan for an authentic Indian experience at Indira. Their Iftar set menus feature the best Indian dishes created by skilled chefs for EGP 700 all-inclusive.
For those who can't make up their minds, Windows has a wide selection of refined international specialities at their Iftar buffet for LE 800 all-inclusive.  You can also join them for an exquisite Sohour buffet for LE 400, all-inclusive.
Make lasting memories at the Pool Garden's incredible outdoor Sohour experience with special set menus. They're serving a delicious Sohour for LE 400 all-inclusive, or you can add their speciality mixed grill dish for LE 550. That's not all! You can also enjoy an oriental pastry platter with a hot drink, one Ramadan juice, and one stone of shisha for LE 350.
The Star Corner Deli also has a variety of pastries that will satisfy your sweet tooth. Guests can pick their favourite item from the hotel or from Holiday Inn's booth located in Citystars Mall, level 1, phase 1, and indulge in an unforgettable experience of sweetness. The booth operates daily from 11 am to 11 pm.
If you want to enjoy dessert with a show, then Star Corner is the perfect place to grab a pastry and watch some live entertainment. Pastry platters and one hot drink, and one traditional juice are available for only LE 250. Shisha lovers can also enjoy one stone of shisha, a hot drink, and your favourite traditional juice and pastry platter for LE 350.   The Oud player's live performance will keep you entertained every Thursday and Friday from 10 PM to 1 AM.