Cairo can be a magical place to live for many different reasons. Unfortunately, there are also some downfalls to living in this metropolis, one of which being the pollution and lack of access to nature and all its benefits. Inertia Egypt, a leading real estate company with developments in Cairo, the North Coast, and the Red Sea, aims to provide tight-knit communities, and the ability to experience all that nature has to offer outside AND inside your home. This desire is extremely visible in their latest updates on Joulz, one of their flagship developments.
Light is the star of the show of this development. The name Joulz derives from the word "joules", which is the unit used to measure photons (particles of light), without which, human life could not be sustained. The architecture in these living units centres around this notion, and aims to create a more radiant and healthier lifestyle away from the smog of the city. Each unit has big windows, spacious patios, and bright sun wells that ensure plenty of natural light for every resident.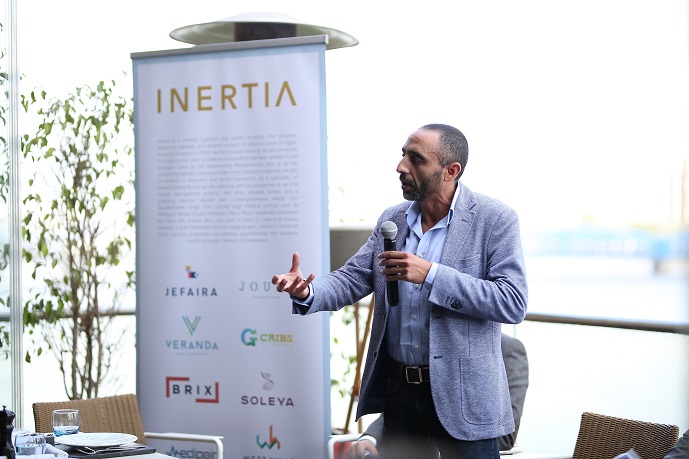 The majority of the land in Joulz is used for open green spaces and areas that inspire a healthy and active lifestyle, such as jogging trails and bicycle lanes. Each area within the compound is within proximity to a playground, so that children can play freely and safely near their homes.
Located only 2 KM away from the Ring Road, 7 KM from the 26th of July Corridor, and about 20-30 minutes from downtown Cairo, Joulz offers residents the chance to be immersed in an active and nature-filled environment, while not feeling too isolated from the hustle and bustle of Cairo that we all love. A couple of us at Cairo 360 were lucky enough to attend the launch of the latest updates regarding Joulz, and each attendee was gifted a brand-new bicycle, to encourage the sustainability and healthy activity that Inertia are passionate about.