written by
Habiba ElSafady
Whether you decide to dine and wine with panoramic views of the Nile under the capital's starry skies or spend the night at one of Cairo's most luxurious hotels, Four Seasons Hotel Cairo at The First Residence and The First Nile Boat promises an array of romantic curated experiences that are guaranteed to make this Valentine's an unforgettable celebration.
There is nothing more romantic than celebrating the month of love in a luxurious hotel in the heart of Cairo. Four Seasons Hotel Cairo offers guests a classy experience with rooms decorated specially for Valentine's Day, overlooking the breathtaking view of the Nile River, including breakfast and a relaxing 30-minute spa treatment for two in the couple's spa suite.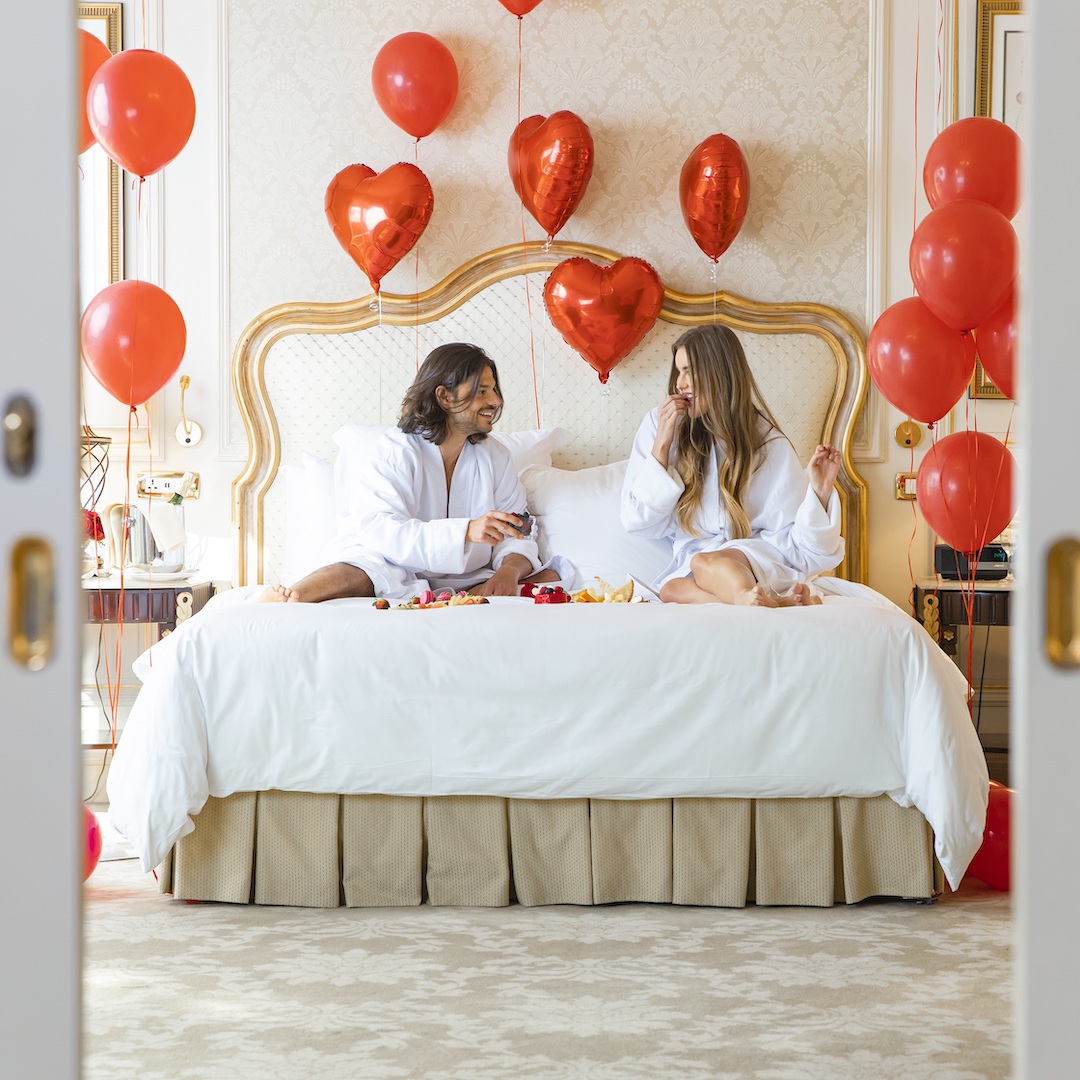 Private, memorable, and unique, the Private Poolside cabana at Aura is the perfect spot to celebrate the month of love this year. With the glittering pool as a backdrop and a mouthwatering four-course dinner in the privacy of one's own cabana beautifully decorated with rose petals and soft and romantic lighting, this year's Valentine's dinner at Aura sets the mood for one memorable evening that will definitely make your partner feel special.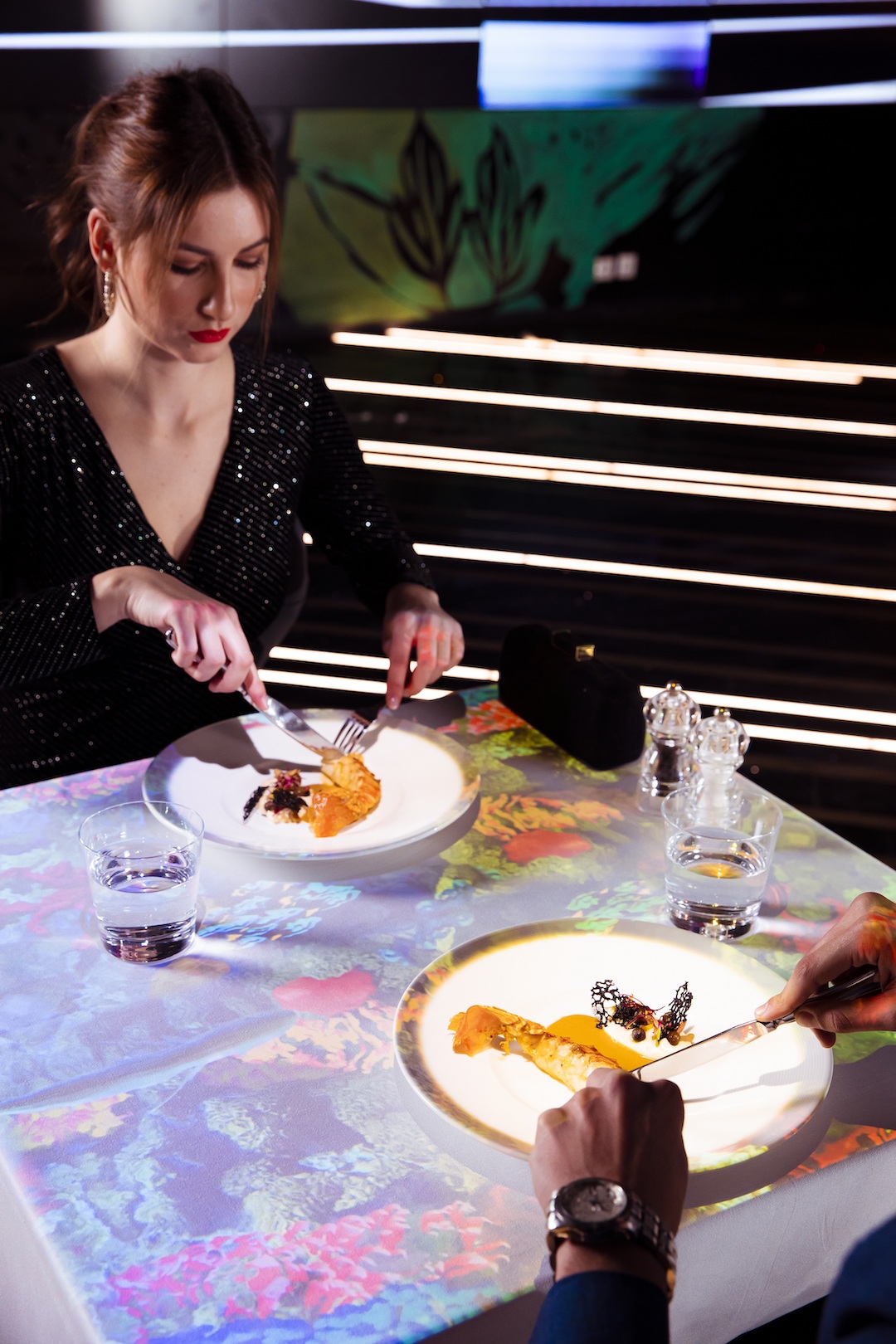 Xodó – meaning sweetheart or loved one when translated from Portuguese – is the perfect place to invite your sweetheart and indulge in the finest cuts of meat for a Brazilian churrascaria fiesta like no other. Get ready to celebrate love with their delicious dishes, including carefully selected prime cuts of meats, grilled pineapple, and a vast selection of authentic Brazilian appetisers and side orders that will make you feel as if you visited Brazil while enjoying the stunning view of the capital.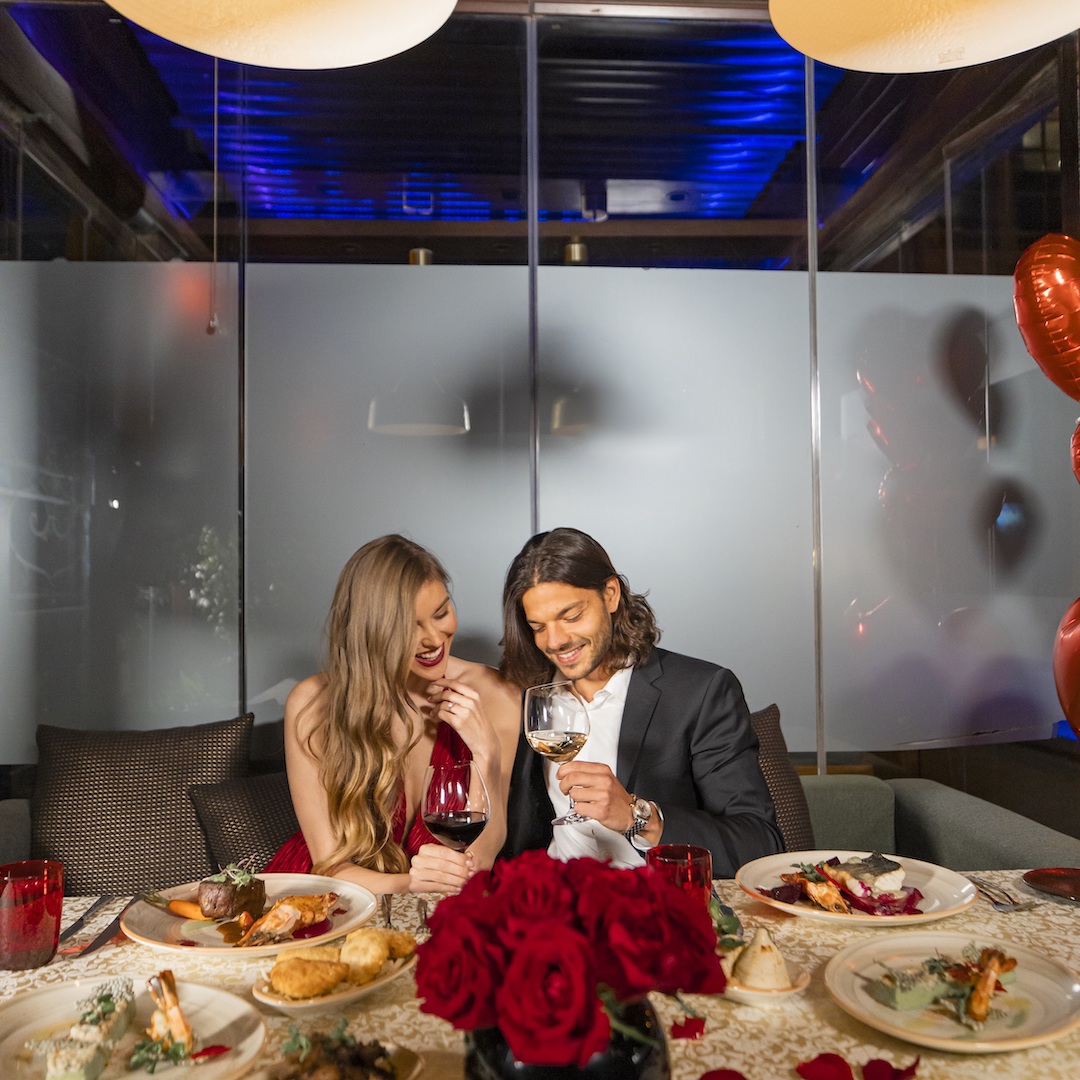 What better way to spark the romance other than with a Mediterranean-inspired set menu served with a marvellous view of The Nile? Whether you choose to dine indoors or outdoors, prepare to be amazed by the incredible view and fantastic service at the Greek taverna Zoé restaurant.
The Four Seasons First Nile Boat invites you and your loved one to experience the best of theatre and romantic dining in an immersive culinary journey with Le Petit Chef, also known as 'The World's Smallest Chef'. This two-hour dining experience invites you on a five-course voyage where you'll get to experience Le Petit Chef preparing a special romantic menu. And this Valentine's Day, he is definitely cooking up something special to suit the special occasion. Book this one-of-a-kind experience through their website.
Enjoy the sweetest valentines with special heart-shaped themed pastries that are almost too adorable to eat. Also, don't forget to ask about their Valentine's "French Kiss", which is guaranteed to set hearts racing and your loved one elevated with joy. These flavourful and limited-edition bites of happiness are available for takeaway at La Gourmandise.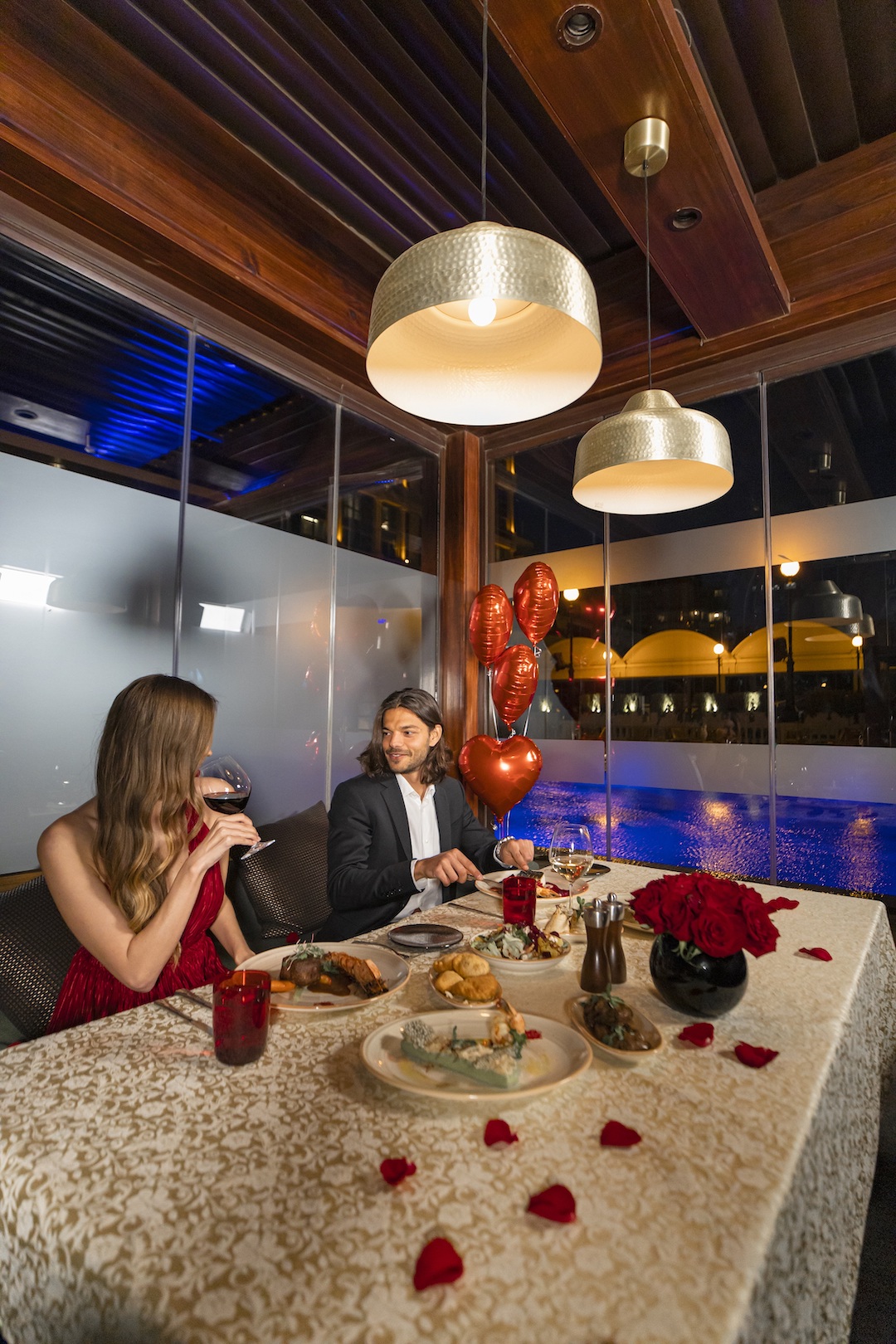 The Four Seasons allows you to celebrate Valentine's the Parisian way by bringing the city of love straight to Cairo. Inspired by the Bridge of Love of the Seine River in Paris, guests that are spending valentines on The First Nile Boat will be able to inscribe their names on padlocks to lock on a wall, a ritual that symbolises love locked forever, and we can't think of something more romantic to express our love to our loved ones on this special day.
To book any of these unique Valentine's Day celebrations at Four Seasons Resort Hotel Cairo at The First Residence, call +20 2 35671600, or for bookings at The First Nile Boat, call +20 2 35671890 or email them at reservations.caf@fourseasons.com.