You've got the perfect dress, a magnificent cake, and dozens of loved ones waiting to share your special day. Now, you just need a place to put them all. That's where the Grand Nile Tower Hotel comes in, with a beautiful ballroom for your big day. 
Ballrooms are magical places that will transform your day into a fairytale event, and the Grand Nile Tower has several options that will make a spectacular setting for any special occasion. So if you're planning the wedding of your dreams, look no further because the wedding specialists at this hotel will be with you every step of the way.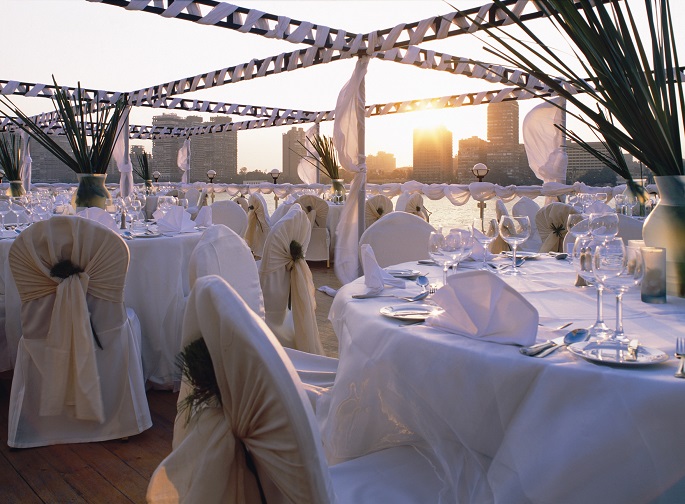 With panoramic views of the magnificent Nile, this iconic tower stands right in the middle of Cairo, making it an enchanting venue with all the charm of the city surrounding you. Guests have the opportunity to use their lavish ballrooms or a gorgeous outdoor venue. Feel free to invite as many guests as you like, because the hotel's state-of-the-art facilities can accommodate gatherings of any size. 
The Grand Nile Tower boasts over 3,000 square metres of banqueting space situated over three floors. Each room is equipped with high-tech multimedia facilities, lighting systems, and sound equipment. So, you can dance the night away while the hotel takes care of all your needs.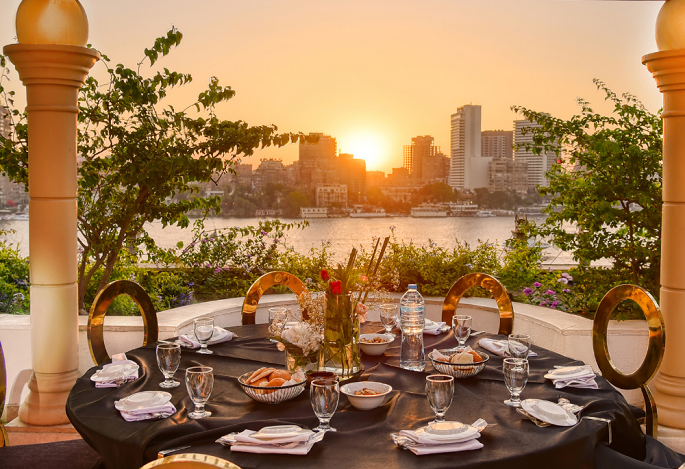 Throw a lavish party surrounded by floor-to-ceiling panoramic windows and stellar views of the Nile in the elegant Farhaty Ballroom, the largest in the hotel. With enough space to hold over 900 guests, this ballroom is the room of choice for glamorous weddings and celebrations.
For mid-size parties, you can opt for the Akhnaton Ballroom, Laylaty Ballroom, or Nile Expo Ballroom, all of which accommodate between 100 to 220 guests. Although smaller, these ballrooms still maintain the same luxurious design and mesmerising views as the Farhaty Ballroom.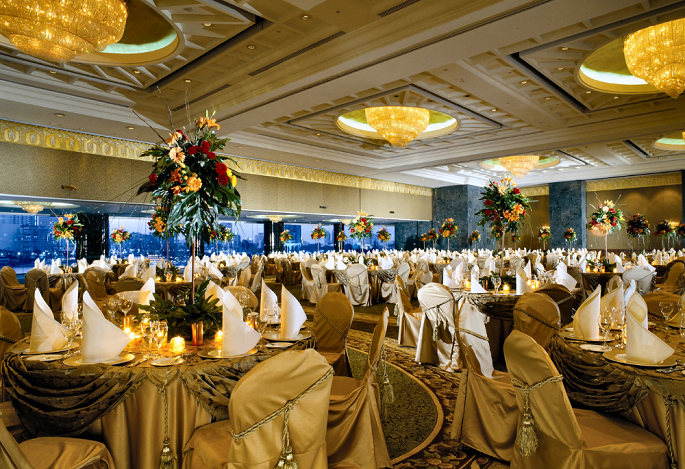 Intricate designs decorate the majestic interior of the newly designed King Tut Ballroom, a venue perfect for social gatherings. The room has an exceptional two levels set up with an upper circle and stage area adorned with gold accents for a regal look. 
If you would prefer a bit of fresh air, the Roda Terrace is a spacious outdoor venue that will seat up to 250 guests. Just picture saying "I do" against the golden sunset over the Nile.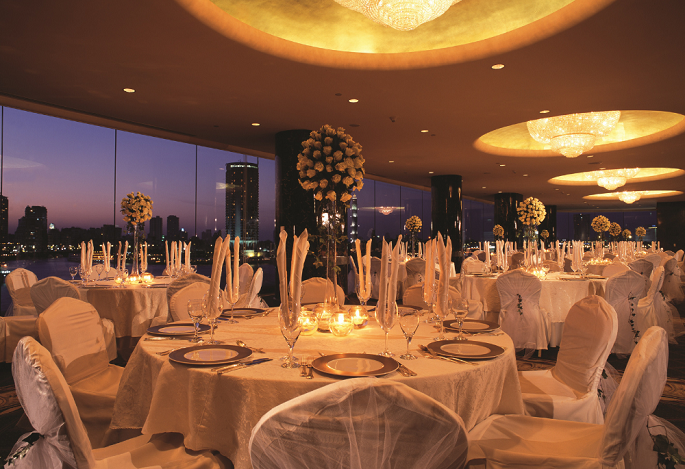 Best of all, there's no fuss involved when planning your wedding or any other event at the Grand Nile Tower as skilled specialists provide a range of services, such as delivering diverse and delicious menus to suit anyone's tastes.  
Waiting for you right in the heart of Cairo is the ultimate venue to make the wedding you've always dreamed of a reality. Turn any occasion into an unforgettable experience with everything the Grand Nile Tower has to offer. 
For reservations, call +202 2365 1234 or email cairnt-events@grandniletower.com.