Long weekends, vacations, and extra days off after months spent at our workstations are music to our ears. We spend our whole year meticulously planning the ultimate getaway for when these fleeting moments come around. Luckily, Mangroovy Residence El Gouna is making our vacation plans very easy.
Visiting the Cityscape Expo and checking out the Mangroovy Residence El Gouna's booth for more information on their real estate options may sound like a bit of a hassle given the amount of competing entities over there, but finding this particular booth will be a lot easier than you think since it looks as though El Gouna has been transported to Cityscape! Mangroovy Residence El Gouna's booth manifests the beauty of El Gouna's beaches, complete with yellow sands, blue water streams, palm trees, a hammock, and a wooden seating area. As such, their booth is a true manifestation of their slogan: "Seeing is believing"; indeed, if you see the booth, you will definitely believe that you have been transported to another world, a world where dreams of relaxation and luxury are a reality.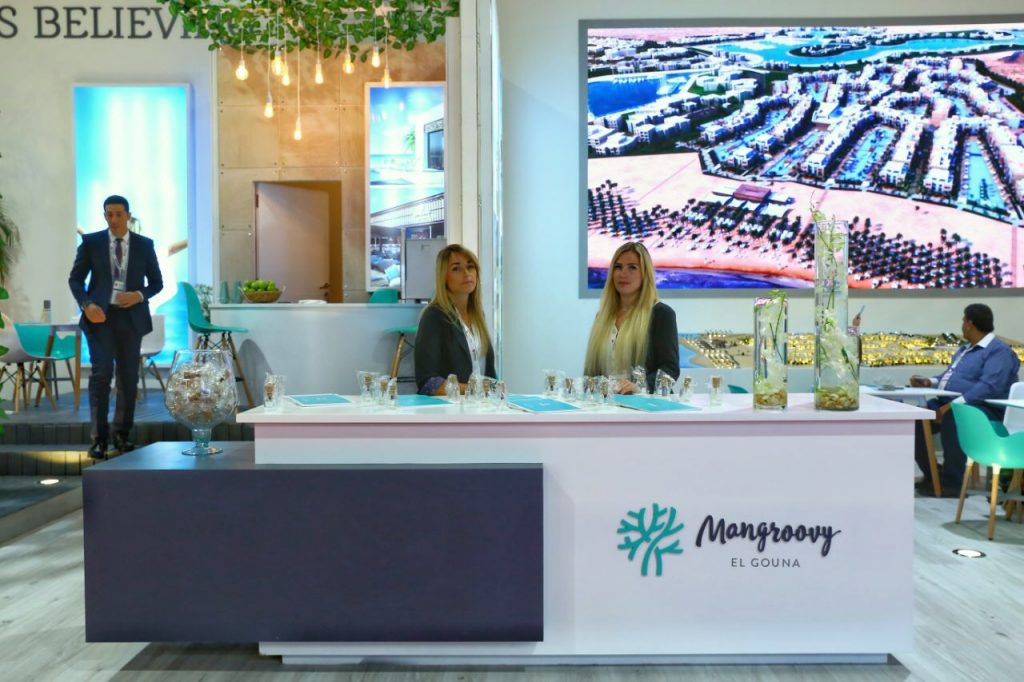 Seize this opportunity to own a beautiful residential unit in Egypt's most captivating city for access to an exclusive getaway of relaxation, luxury, and elegance. You can own this private residence by paying only 5% of its total worth as a down payment with a 6-year installment plan. While Mangroovy has assured that this project is accessible, the only way you can take full advantage of this offer is by visiting Cityscape today.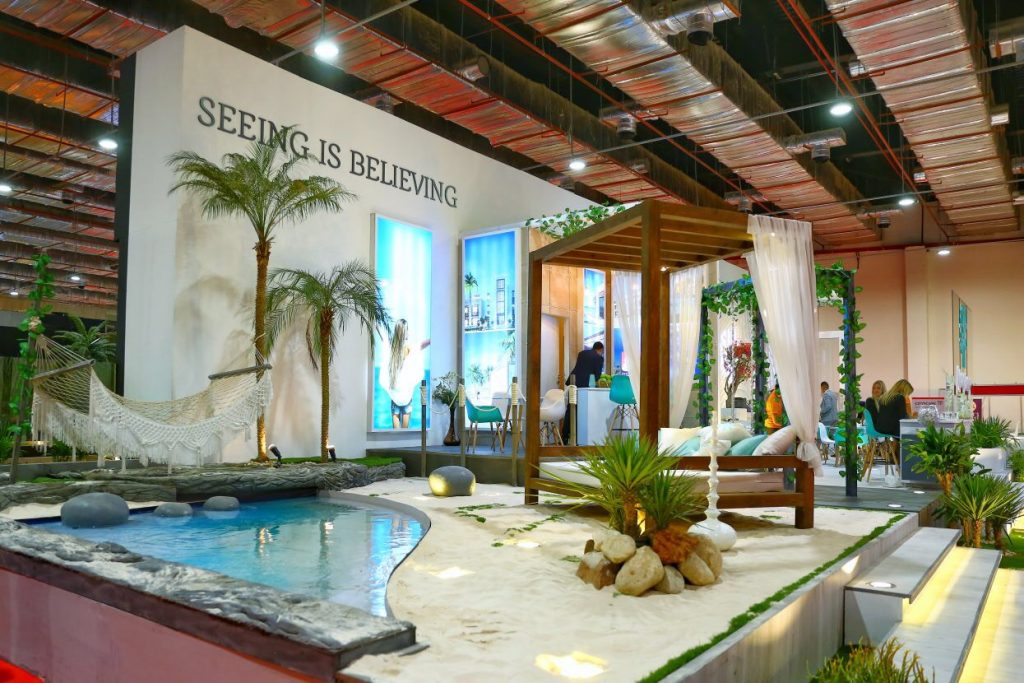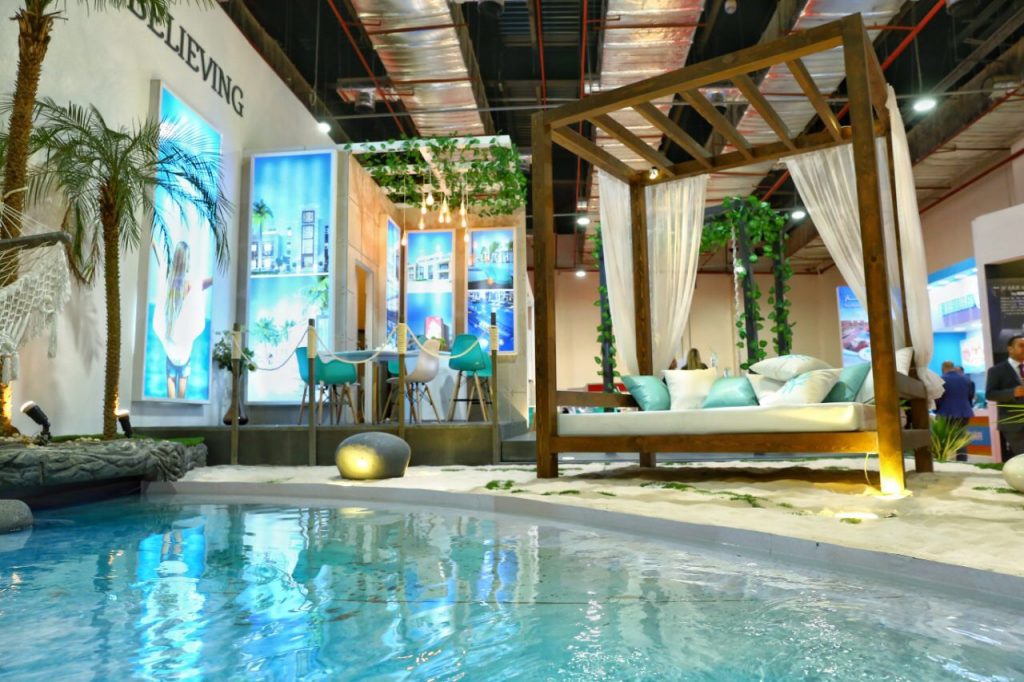 Mangroovy's vision is to integrate El Gouna's amazing scenery with their unique sense of design. This project has also been created in partnership with Orascom Development to ensure that the highest standard of service is offered to residents. If you're looking for first-hand experience regarding the level of luxury to expect, just look to hospitality giant, Hilton. Hilton has unveiled their plans to open a new Doubletree by Hilton in the heart of Mangroovy's El Gouna Residence and is expected to commence construction this year.
If you've ever lived or spent time in Egypt, chances are you've been to El Gouna, or at least are planning to visit one day, it's the perfect place to decompress and take a break from Cairo's hectic city life. So what are you waiting for? The beautiful sandy beaches and crystal blue seas are waiting for you.