Marcel Wanders Promises Cairo Dutch Design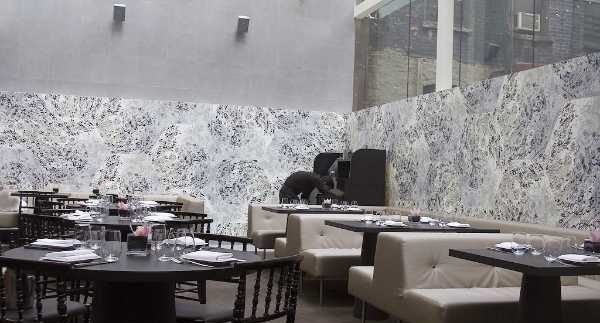 written by
Clarissa Pharr
Dutch industrial designer Marcel Wanders has quite the
repertoire; known for creating visions of intricate detail in the midst of
vast, minimalist landscapes, the interiors designer always seems to be keeping
viewers on their toes. We've recently got our hands on Marcel's in-house
produced book, along with the news that the artist will soon be unveiling an
exciting new project in Egypt . "I am fortunate and very excited to say that I am now
working on a special project in Cairo, the first
of its kind in Egypt,
which will be revealed by the developers in the coming months." While said
project is yet to be made public, we're promised it will be unveiled
at the end of 2010.
Having transformed the language of contemporary interior
design and architecture, achieving prestigious awards and lecturing at the
industry's top modern art museums, the designer recently brought his vision to
the region with the Villa Nova boutique in Bahrain, where he created a fashion environment
replete with organic, floral motifs, walls of over-sized white
baubles, and hive-like shelves, in his signature balance between minimalism and
opulence.
The book, simply titled Marcel
Wanders, is a tidy mini coffee table collection that reads like a visual
journal of the artist's most pivotal works; we're hoping to see his work on bookstore shelves soon. Filled with glossy photographs from
industrial designs to his work with high-fashion labels, images are punctuated with
quotes, musings and confessions. ('I liked macramé, even when it was so out of
fashion that I had to hide my macramé books under my erotic magazines.')
So what can the artist add to Cairo's flourishing design scene? His Dutch sensibility
for solid shapes, mixed with whimsical sketches and plaster lace sheathes should
certainly make an impression on local design culture.
The pages of the book are packed with montages of Wanders'
creative visions: in his 2008 Poliform series, a circular tomato-red sofa floats in a pristine white hallway,
while intricate bouquets of geometric designs bloom on fabric patterns. The compositions
initially unsettle the eye before revealing that in fact, Wanders' vision is
one of balance. From gaudy costume jewelry inspirations that we might expect to
find in a grandmother's abandoned jewelry chest, to futuristic, high-tech
curves, the concept of consistency holds seemingly little currency in Wanders'
world. For his Mallorca Casa Son Vida
design, the artist created a vision in a capsule of contrast, where crystalline
chandeliers hang against a white porcelain bathtub that looks like one half of
a hard-boiled egg, sliced cleanly and placed on its side. 'If we want to become
an inspiration to others, we have to become communicators…Scream if you want to
be heard!' he urges. The book includes some of his less conventional projects
such as the Airborne Snotty vase, which was 'scanned from the microscopic
specks blown out when humans sneeze, hugely enlarged.'
Wanders and Puma, the sports brand luggage line that features
tents, camping chairs and daringly haut equipment, is decorated with the quote 'I
hate camping…but I love lounging in style.' Don't let these flippant quips fool
you: spectacular and otherworldly the designs may be, but function never escapes
the design. We're sure that gold-backed suitcase rolls along with velvet ease.
On his upcoming project in Cairo,
Wanders says "because of its history Egypt is a
country that we all grow up and hear about as children, and aspire to visit at
least once in our lives.
"One of my primary focuses is to work and play in the garden of our industry,
therefore what I am designing is not what you would expect to find in Egypt but will
bare my own interpretation using new and creative ideas that will be a personal
body of work." We'll have to wait and see what inspiration yields.
All photos are copyright of Marcel Wanders.