The illustrious Four Seasons Hotel, boasting innumerable branches across the country, is a home of luxury and serenity. Nestled in the Pearl of the Meditteranean, Four Seasons Hotel Alexandria at San Stefano stands as a beacon of sophistication and authenticity in one of the world's most beautiful and historic cities. Its prime location offers guests rooms and suites overlooking the waters of the sea where they can dwell in the tranquillity and warmth of the Mediterranean. Visiting the Four Seasons Hotel Alexandria will offer you the thrilling experience of the vibrant city and exclusive lavish luxury through its various services.
Throughout the years, Alexandria has witnessed its cosmopolitan communities flourish, where the Greeks, Turkish, Lebanese, Italians and many more have made the city what it is today. Following the city's diverse heritage, the Four Seasons Hotel adopted the multicultural nature of Alexandria into its nine restaurants, bars, and lounges.
Need that touch of authenticity of Alexandria? Chef Wael Essam brings you the full Egyptian experience at Shisha Lounge, where you will be dazzled with the variety of Alexandrian cuisine on offer, from street food to dishes enjoyed at dinner parties. If you need a Greek twist, explore the plates filled with wonder in the fully renovated Fresca Bistro and Lounge. In the mood for something more international? Fresca offers a wide selection of plates that cater to everyone.
If you are craving Italian, just head to the third floor, where you will find a piece of Italy in Stefano's Restaurant, which prepares authentic dishes made of the finest local ingredients. On the same floor, the drifting smell of the charcoal grill will pull you towards Byblos, where your senses will explode upon the trail of the heavenly aroma of herbs and spices shaping the Levantine dishes prepared by Chef Essam Arabu. To end the night in a classy yet fun way, step into Le Bar, with its vintage British interior, where you will experience a twist of locality.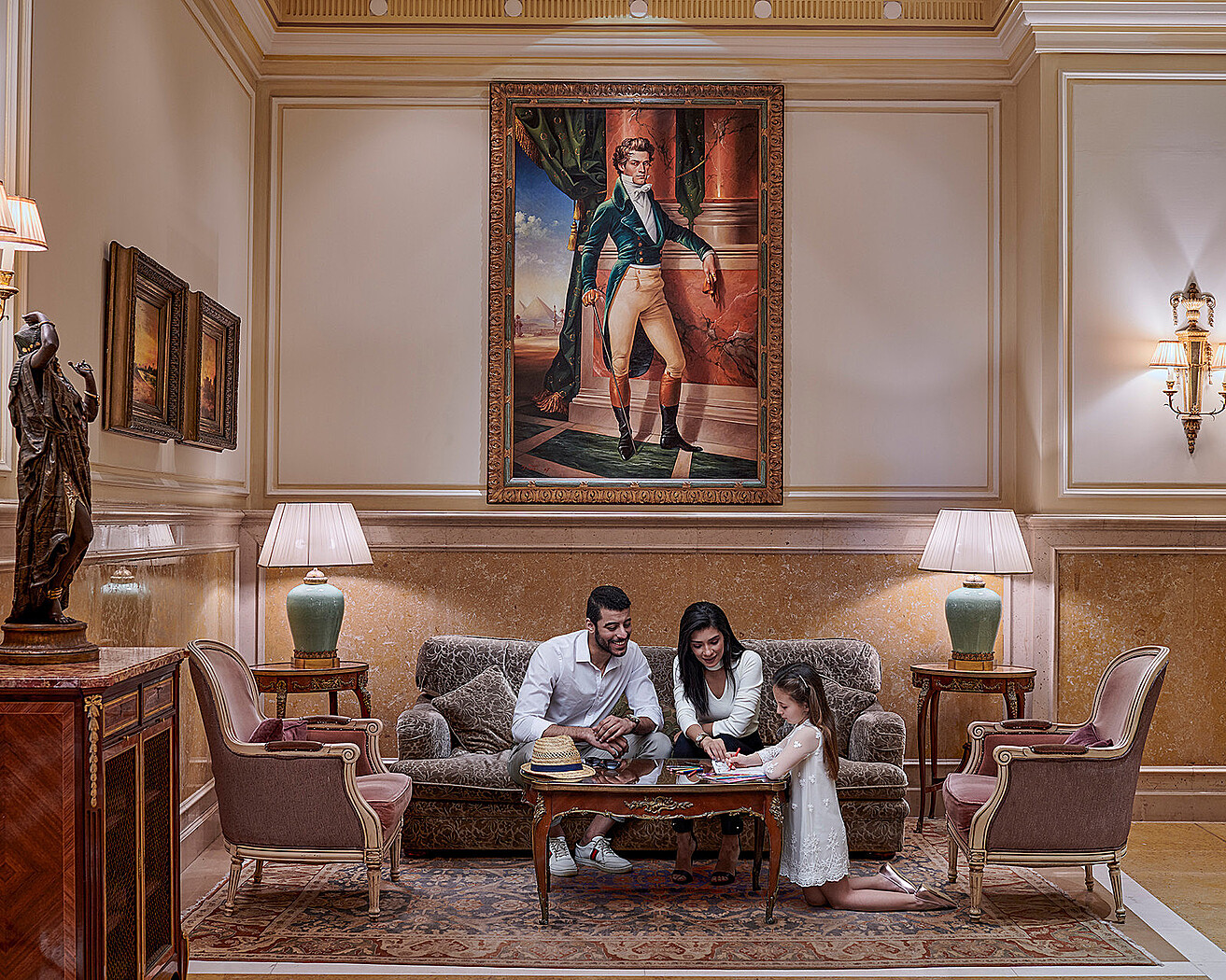 The Four Seasons Hotel Alexandria at San Stefano is also ideal for families, as Kala welcomes you and your children with exciting games and activities that will entertain your little ones while you and your partner can enjoy a delectable meal.
To complete the lavish experience, the Four Seasons spa has you covered to wind down and relax. They deliver exceptional services through different treatments, massages, and packages, all done by incredibly skilled therapists. They have a range of offers for guests, including the Endless Love treatment, where you and your special someone can enjoy a relaxing afternoon together.