Nawaya: Permaculture and Rooftop Gardening in Cairo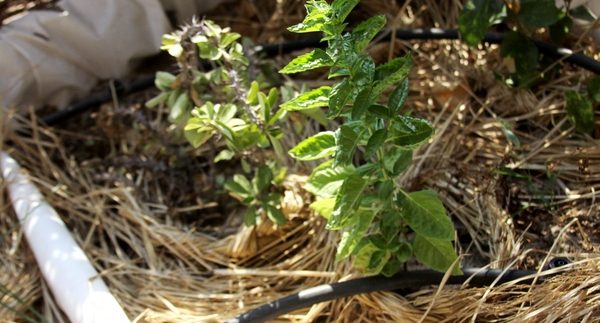 written by
Marcus Benigno
Green
consciousness in Cairo is easily summed up in a classic game of hot potato: responsibilities are
shifted; the burden, passed and forgotten and for the time being we're safe–until it rears its green head again.
Here, the green conventions of
recycling and street cleaning are outsourced to a segment of society who collects
and profits from our trash. And likewise, a fad of green products permeates a
consumer culture favouring artisans who proudly don a green badge—many of whom
we've featured or reviewed—and they too profit.
But since the revolution, a new grassroots
movement has sprouted from rooftop to rooftop that doesn't accommodate a passive environmentalism: urban gardening.
"After the revolution succeeded,
people were suddenly conscious about their space. There was this sudden click
that happened where Egyptians felt that they had their own responsibility and
ownership," says Aurelia Weintz of Nawaya, a local environmentalist group
working towards sustainable farming.
In an effort to foster a culture
of green thumbs in Cairo, Nawaya, under the auspices of Nahdet
El Mahrousa, will host workshops on 'Easy Urban Kitchen Gardens'. Learning by
doing, participants will aid in the creation of an urban kitchen garden at a
scheduled rooftop and discover the tenets of an overarching gardening
philosophy of permaculture.
"We come and help set up rooftop
gardens to those interested. But it's on the condition that it serves the
community by allowing us to host a workshop. We're not an eco landscaping
company," says Weintz.
Ahead of Nawaya's first workshop above
the offices of Bamyan Media in Garden City, Weintz gave Cairo 360 a crash
course on permaculture and a workshop preview.
"Permaculture is a design science
which uses nature as its teacher," Weintz explains as she points at a raised
planting bed covered in straw. The straw is used as mulch that covers the soil.
"For example, forests in the
winter shed leaves onto the floor, which then keep the soil warm during the
winter and in the summer keep water from evaporating. And we've mimicked this through
mulch," she says.
During the workshop, participants
will retrofit existing barrels into a fully functioning kitchen garden and
plant vegetables commonly found in a salad like cucumbers, tomatoes, onions,
and herbs, while learning about garden design elements, how to compost organic matter
for fertilizers and the best watering techniques for an urban, arid environment
such as aquaponics and wicking.
"We try to take the existing
design and the constraints of the space into consideration. There's shading
that's not particularly pretty, so we're planning to plant grape vines in each
corner. And during the winter it'll shed leaves and allow for light, and during
the summer it will provide shade for the growing buds," she says.
Aesthetics and gardening
techniques aside, the workshop illuminates a more essential ingredient of what
Weintz calls 'social permaculture'.
"Permaculture is not only the
visibile structures but also the invisible, which includes the financial and
the community aspect of it. For instance, most people in buildings don't really
talk to each other. So how do you get a community to share the labour and then
divide the produce? It's a big problem," she says.
Ultimately, urban gardening
allows users to grow their own chemical-free food, allay the city's garbage situation
through composting, find ways to recycle existing materials and regain contact with
their community and with nature.
"There's a complete disruption in
the food chain as to where food comes from. Where does the tomato come from?
From the supermarket! No, it comes from a plant," says Weintz.
The workshop is scheduled for
Tuesday, 18 September, from 4PM to 8PM at the rooftop over Bamyan Media offices
at 10 Bargasi St. in Garden City. A booklet in Arabic and English will be provided.