New Year's Eve in Cairo: Parties & Events in the City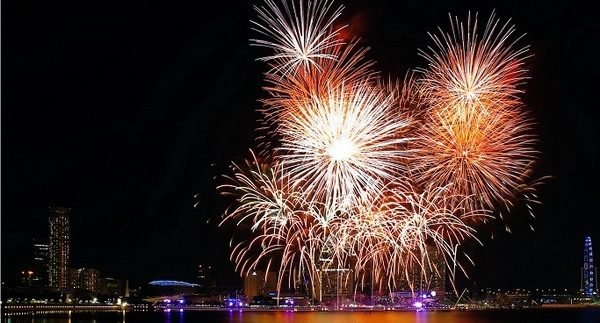 New Year's Eve is just around the corner and as
always, most Cairenes are scrambling in a blind panic as they try and figure
out who, where and what. It's the biggest day of the year for Cairo's venues
and there's no shortage of things to do and money to spend in this, the celebration
of all non-celebrations.
We begin at the Fairmont Nile City's O Bar, where 'This is London' welcomes British
electro-house duo, Bodyrox, who head a line-up that also includes Nile FM's DJ
Carlos as well as George N. That's not all though; in honour of its special
guest, O Bar will be transformed to a London theme and the Fairmont is offering
special room-rates for guests. Elsewhere, Heliopolis nightclub, Roof Bar, host
special New Year's Eve performances by Lebanese pop diva, Nicole Saba, and
flamboyant Egyptian singer, Hakim, while DJ Khaled provides the rest.
At Amici Heliopolis, Cairenes can celebrate with a degree of
elegance at Glamorous NYE, where DJ Mokay provides the music. Meanwhile, the
Zamalek branch of Amici's NYE 2013 promises a special guest DJ to keep the
special open-bar event going.
At Cairo Jazz Club, DJ Ramy rolls out his funky, retro house
mixes for a special New Year's Eve edition of Studio CJC, while Almaz hosts a
night of dinner and partying where DJ Fadl is charged with the music. Tamarai
sees the year out in style with Asian-inspired night, Discreet,while Mohandiseen's
Berytus Pub has DJ Moro and DJ Medhat providing the music as the clock ticks
down.
The rock of Maadi nightlife, Pub 55, rings in the New Year
with an oriental night and after-hours club Bamboo has a line-up of DJs to help
celebrate along the Nile at 'New Year's Blowout', as does Otium's (Opium) open-bar, New Year's Eve party,
where DJ Feedo and friends are joined my US hip-hop group, the Republic.
Downtown Cairo nightclub, Arabesque, gets in on the act with
DJ Nader Nelson is in the DJ booth, while Eureka brings the celebrations to New
Cairo with a special set menu, karaoke and a spectacular fireworks show.
Deals is embracing 2013 in the biggest ways, with special
events at all their branches, the highlight of which is at Deals 2 in Mohandiseen,
where DJ Ahmed Fahmy and a special surprise Oriental performance are on the
line-up.
Cairo Expats are always game for a party, and the fun-loving
group have organised a special night at the Solitaire Boat in Zamalek.
Meanwhile, the Fairmont Heliopolis & Towers is having special events at all
of its venues, including lobby-bar, Fuze, and Lebanese restaurant, Al Dabké. At
Cairo's other top hotels, Jazz Bar at the Kempinski Nile is hosting a special
party, while the Semiramis Intercontinental's Rithmo has DJ Zizo behind the
decks.
Amnesia Events brings you a Pyramids-adjacent party Villa Masry
in Haram, with a huge line-up of trance and dance DJs for Vortex Night.
Away from the party scene, Shababeek Cultural Center is bringing
you a night of live music including U23, Maghna Khana, Oriental West Band and trance
DJ, Suxsav. Cairo Symphony Orchestra will be lead by Ahmed El Saedi and will
feature soprano soloist, Nicoleta Radu, for a special New Year's Eve performance,
while El Sawy Culturewheel welcomes Iraqi musician, Naseer Shamma, to the stage
for a special gig.
This is just a snapshot of the New Year's events in Cairo;
take a peek at the Cairo 360 events calendar for more. Or just stay home and
get an early night.