NEWS FLASH: Cairo 360 Shows Off The Capital on TV!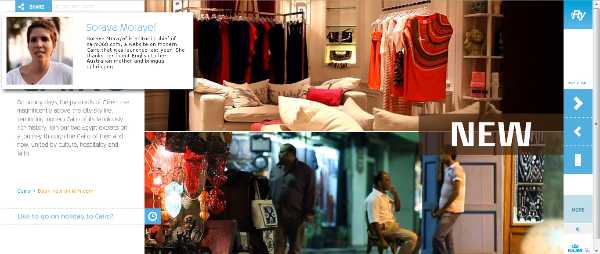 Cairo 360 has come a long way since launching back in March
2010. As the leading online guide to Cairo, this site not only has
thousands of venue listings and reviews of the city's diverse outlets, we're
now making sure you can consume our content any way you want, be it here on the
web, on twitter, through RSS readers, and of course our recently launched
mobile site! We've got lots of regional press on the launch of the site,
and on all our feature-packed site updates, but what we're most proud of is the
opportunity to show of our fantastic city where the possibilities for fun are
endless.
Recently, we were lucky enough to collaborate with the
lovely folks over at a Dutch TV Travel Channel called iFly, to show off the
modern, and glamorous side of Cairo. After a gruelling day of filming
modern Cairo the result is this beautifully shot video on YouTube,
which is also featured on the iFly site, featuring Darb 1718– the artistic aspect of modern
Cairo, the Fairmont Nile City Hotel, our recommended
spot for drinks and luxurious accommodation, El Shagara Lounge, a chilled lounge with
shisha and a Nile view, Villa Baboushka for its boutique fashion,
and last of all, Tamarai for its glamorous nights and
excellent cocktails.
We hope you like the video as much as we do, we're proud to
be part of a video that depicts the other side to Cairo that you rarely see on
TV.