Featured Image Via: Egypt Today
Along with the surge in the prices of almost everything, parking in Cairo International Airport is set to see an increase as well. So, if you're looking to leave your car in the parking area, take a look at the following new charges.
These new set of prices will not apply to Cairo International Airport employees, who will continue to pay the old fees. The Cairo International Airport Company has announced that these new prices come as a result of renovation operations taking place in airport's gates, as well as new system that will be added to parking spaces. Both renovation plans are to cost 30 million EGP each, which means that the total renovation will cost 60 million EGP. The increased parking fees will help pay for these renovations.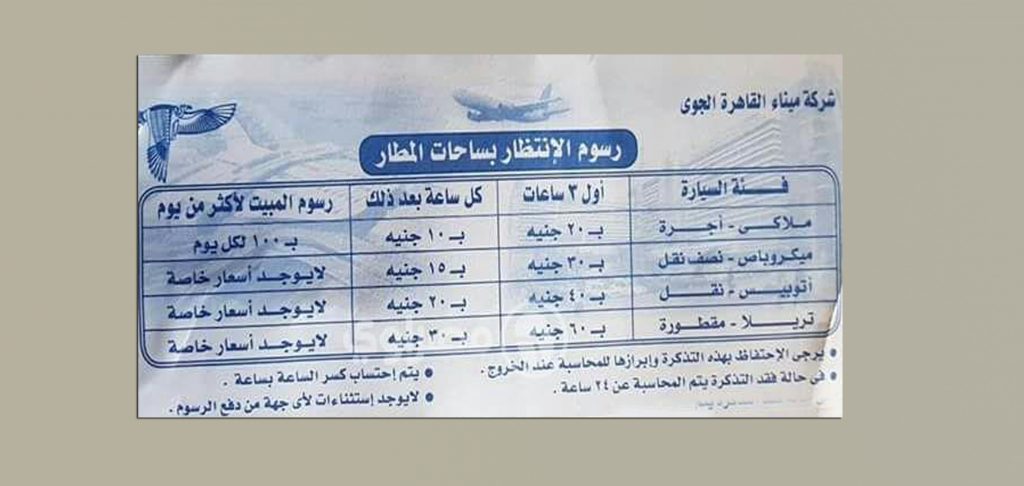 Happy parking Cairenes!