Ramadan Guide to Wasting Time Before Fetar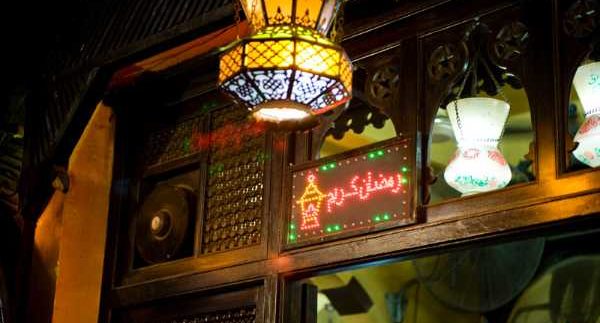 written by
Salma El-Shaffei
If we're not working, many
of us in Ramadan usually spend our nights eating and our days sleeping to wake
up exactly on time for fetar. But what if we have the whole day to waste before
fetar-time and don't know what to do with ourselves? Well, here are Cairo 360's
recommendations for things to do during the day to keep yourself occupied:
Go To Market: Souk El Fustat is
located in Old Cairo right outside of the pedestrian Coptic Cairo area and next
to Amr Ibn El Aas Mosque, across from the Hanging Church and other
Coptic and Greek Orthodox holy sites. There are about 40 shops in the souk area that
feature a great collection of handicrafts from all around the country. A few products
available are carpets, Bedouin crafts, metal oriental lamps, knitted cloths,
Nefertari bath and beauty products, handmade lanterns and pottery. The souk opens from
10:30AM to 3:30PM in Ramadan.
Browse Some Books: You can always head out
to Al Kotob
Khan for a relaxed and soothing afternoon, and enjoy
the wide variety of genres and collections their books offered. Al Kotob Khan
is open in Ramadan from 10AM to 4PM and from 8PM to 12AM. While you're in Kotob
Khan, check the shelves for Cairo 360's list
of recommended
holiday reads.
Sweat It Out: Most of us tend to gain
weight during Ramadan, which is really aggravating because we just starve
ourselves all day and still end up piling on the kilos. This happens because
our metabolism needs continuous meals in order to burn calories, which it does
not receive while we're fasting. That's
why gyms and yoga centres all over Cairo have adjusted their Ramadan
schedules to fit
yours. While it's quite difficult to work out while fasting, try hitting the
gym, track or swimming pool an hour before fetar-time for a 45-minute, slow-paced
workout. Not only will you get some much needed exercise, but you'll also avoid
traffic on your way home by leaving ten minutes before the call.

Try The Cinema: We all love going to the
cinema, but when it comes to Ramadan, most of us are too tired and lazy to go anywhere. A perfect
way to avoid the Cairo heat and waste some precious pre-fetar hours is to head
to the cinema. Check out the Ramadan cinema times for special Ramadan schedules around the Capital.
Catch An Exhibition: A few art shows stay open in Ramadan during the day, such as 'Le Model'
exhibit at Cordoba Gallery, which includes 45 paintings by fifteen different Egyptian artists. Another
exhibition is the Masterpieces
Exhibit at AUC's Cultural Centre, which has a large selection from Margo
Veillon's collection. Another exhibition
to look out for is the Collective
Exhibition at Khan Al-Maghraby Gallery, which includes paintings by Egyptian artists
in different genres.
Shopping:Who would say no to shopping,
especially when there's not much to do in the city during the day? Head out to City
Stars and check out shops like Desigual, Zara, Massimo
Dutti
and Uterque. Also, check out Beymen at Four Seasons Nile Plaza for seasonal sales. In Maadi, Catacomb and Onyx Silver
Smith are two
places that you should definitely take a look at for jewellery. In Mohandiseen, try Pull and
Bear and Bershka for their summer collections.
So instead of sleeping
at 7AM and waking up just before fetar, make use of your day and have some
pre-fetar fun with Cairo 360's guide.