written by
Haajar Abu Ismail
The Cairo Marriott Hotel is a classic presence in Egypt's hospitality scene, with a venue built by Khedive Ismail in 1896. Originally known as El Gezira Palace, the building was commissioned with the intent to host Empress Eugenie during her visit to Cairo. Currently, the Cairo Marriott Hotel & Omar Khayyam Casino maintains this elegant flair as the largest hotel in Egypt, and among the largest in the Middle East.
The Marriott brand is known as an expert in their field as they have been a stable presence in Egypt's hospitality scene for years, which coincides perfectly with the history of El Gezira Palace. When two entities known for the best service come together, nothing less than perfection is to be expected. 
With such a history, it's no surprise that the Cairo Marriott Hotel has been witness to various moments of Egyptian history, including the Suez Canal inauguration festival, which was a huge hospitality event in its time. Also held at El Gezira Palace was a phenomenal ceremony known as an Afrah El Angal, which saw the wedding ceremonies of Khedive Ismail's sons and only daughter, and took place over more than 40 days!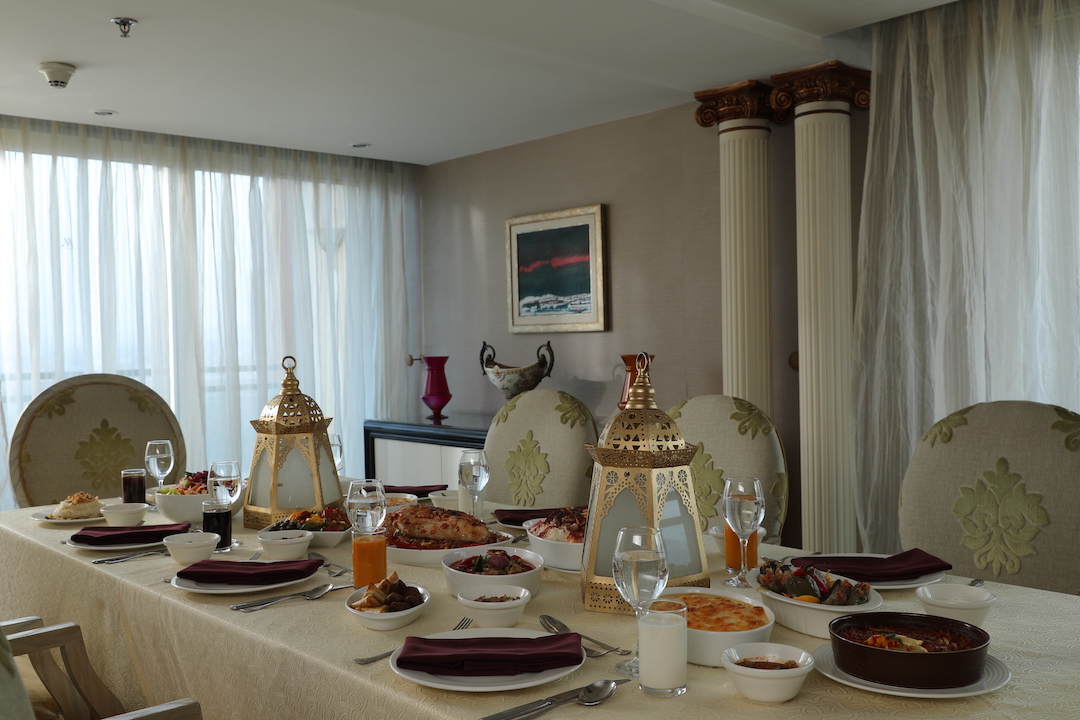 As a five-star hotel and leader in the hospitality field, the Cairo Marriott Hotel offers a wide range of impressive catering bundles and customised packages. The catering options offer different setups, menus, and even live stations catered by their highly trained staff.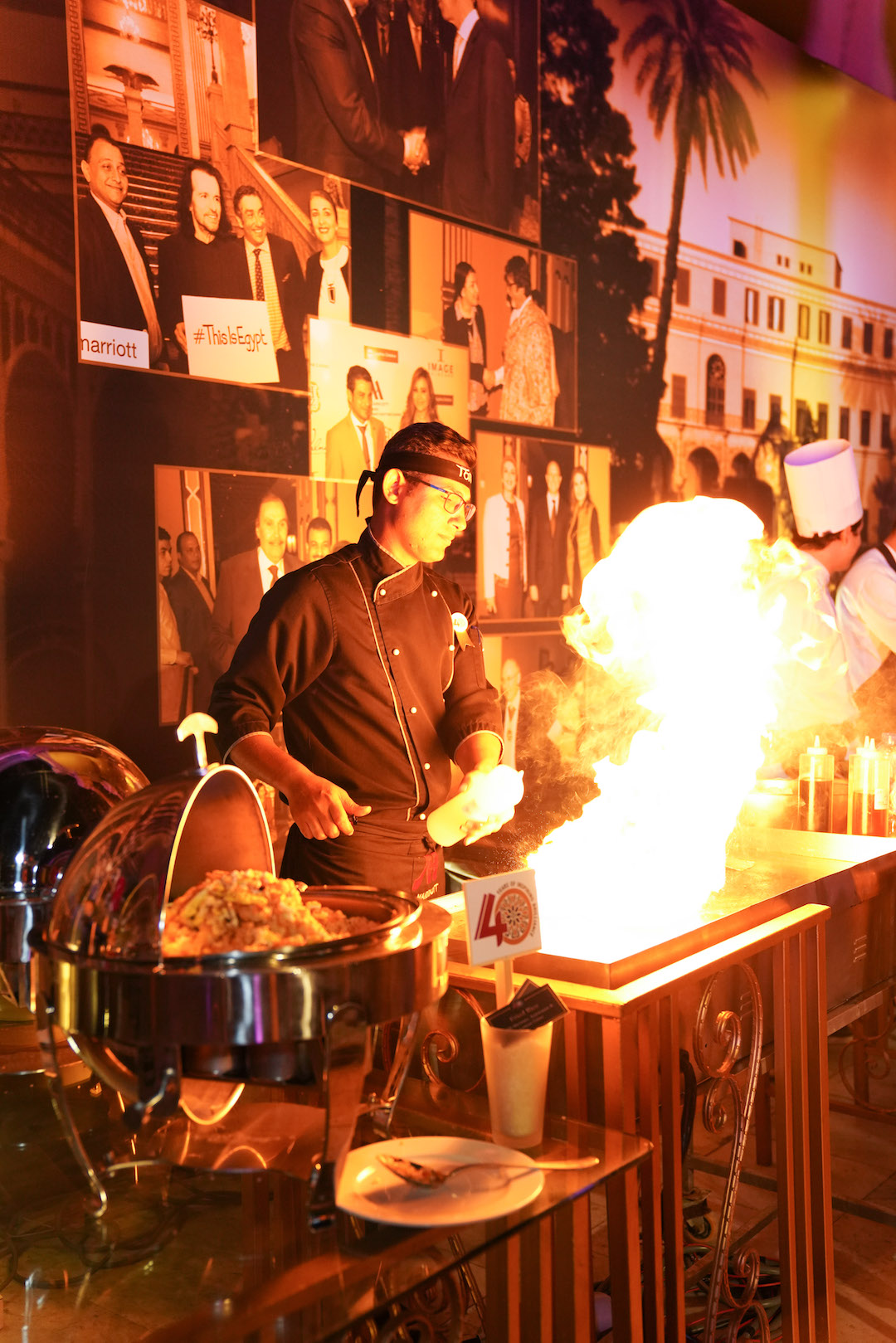 You can be confident the hotel is experienced in this service, having offered outside catering to mega events throughout the country. These include the Um Kalthoum Hologram event in Abdeen Palace (2020), the Magida El Roumy event at Qubba Palace (2021), and the Pyramids Half Marathon by Trifactory (2021). These events catered for 3,000-10,000 attendees, so you can be sure that large-scale catering is not an issue. Then again, whether it's a small gathering, a classy-chic seated event, or a wedding, the well-trained team guarantees a hassle-free gathering following the highest standards of hospitality with a royal twist.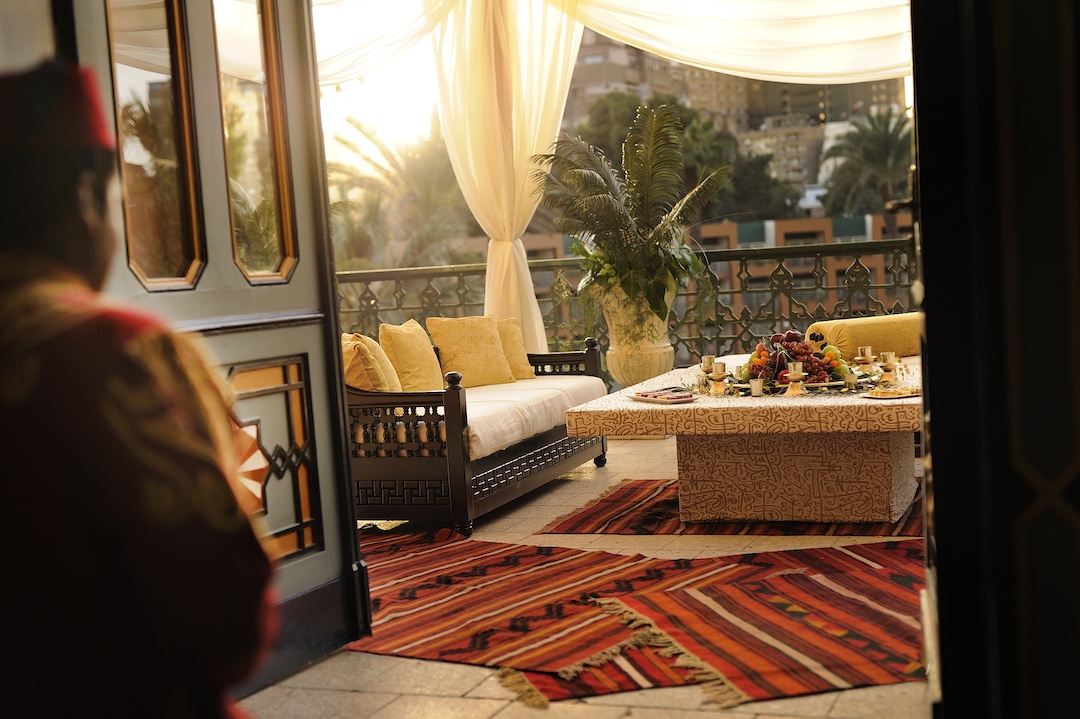 Without a doubt, catering by the Cairo Marriott Hotel is an ideal option for your guests to have an unforgettable experience.
 For more information and reservations, contact Cairo Marriott's Events Management Team at +20227283000.