Women in the Arab world get a lot of stick, and especially in Egypt, they're treated like lesser beings, lesser women. Egyptian women are perceived as something that the great Egyptian man merely settles for after life under appreciates him, and fails to bestow upon on him the beautiful foreigner of a wife that he surely deserves.
You see, Egyptian men give their female counterparts a hard time. Well, it looks like twitter users are fighting back; #EgyptianWomenAretheMostBeautifulArabs is a trending hashtag on Twitter that has stayed strong despite many efforts to demean it and turn it into a laughing stock. Tons of women flocked to defend themselves on Twitter, claiming that Egyptian women are the most beautiful in terms of soul and appearance.
While some state that not marrying an Egyptian woman is like not marrying a woman at all, others shed light on the troubles they face. As one tweet maintains, they are in fact the most beautiful Arabs, if only they'd be given a chance to take care of themselves instead of carrying the weight of the whole household on their shoulders. Other tweets focus on how their soul makes them even more beautiful, thanks to their incredible perseverance and loyalty.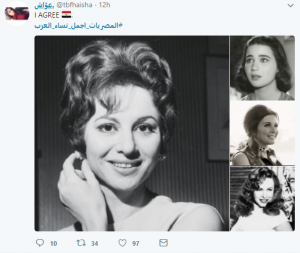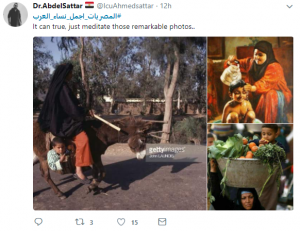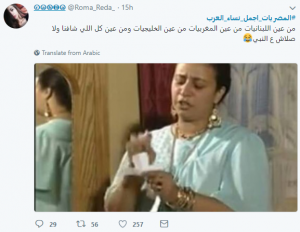 This tweet takes things a bit humorously by teasing the Lebanese, Moroccan, and Khaliji women for losing against the Egyptians. 
So what's your stance on this? The Hashtag is waiting for your input.