In a matter of days, Eid El Adha will come and bestow on us almost a whole week off to unwind and enjoy the last breaths of summer. It might now be a little too late to plan an out-of-town getaway, but that doesn't mean that Eid El Adha won't be fun in the city–thanks to Cairo's iconic hotel in Downtown, The Nile Ritz-Carlton, which is set to celebrate Eid in a very special way.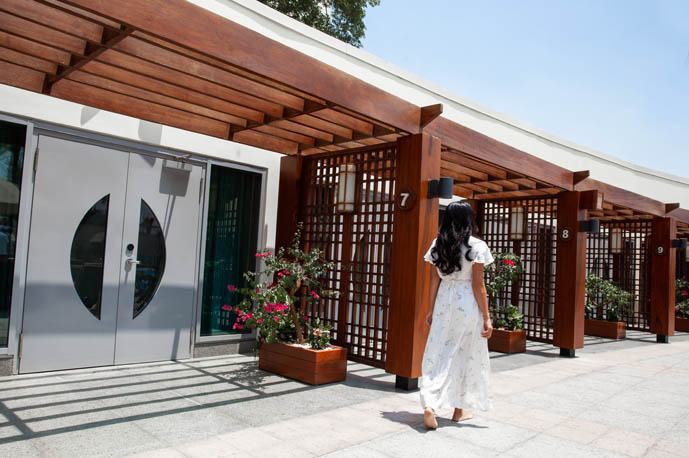 Treat yourself with a mini-getaway by the pool at any of the hotel's cabanas and enjoy an eternity of happy hours from Aqua Pool Bar & Restaurant, which not only serves its range of drinks and cocktails (buy one get one for free), but also a selection of snacks and pool bites. All of which can be savoured to the beats of the DJ. In addition to all this, there will be an endless spectrum of activities for the little ones at the Kids' cabana.
If you are looking for a feast that gathers Eid El Adha classic dishes, then look no further than The Nile Ritz-Carlton's all-day international restaurant, Culina, where a colourful lunch buffet takes place on the 20th, 21st, and 22nd of August from 12.00 to 5.00 PM, at 500++ LE per person. The lunch buffet gathers a host of international and Egyptian classics, in addition to various live-cooking and carving stations that will cater to everyone's taste, including seafood lovers. All this comes with a friendly ambience, where a jazz band takes to the stage, while a variety of activities await the little ones at the kids' corner.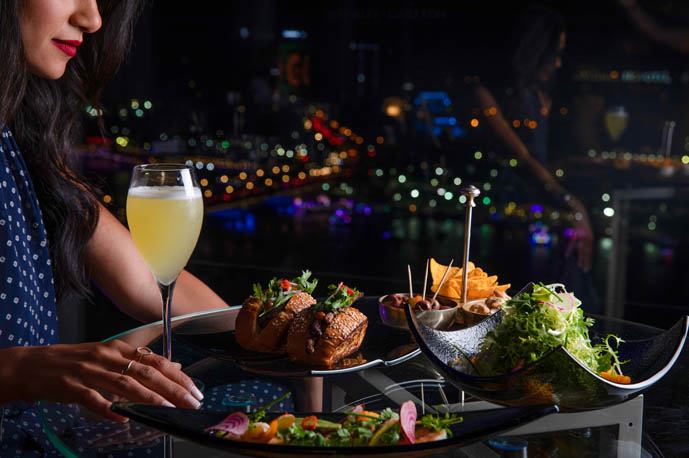 Alternatively, the hotel's very own rooftop nightclub, Nox, is having an exceptional Eid celebration on the first, second and third day of Eid El Adha. Delicious food, drinks, and cocktails meet music and good times. Nox is set to welcome a host of belly dancers, DJs, and surprise acts that will help everyone enjoy Eid the right way. Now that's a proper Eid celebration!
For more information and reservations, call 02-25778899.