Social Media proves day by day how the world has suddenly become a small place; it gives us opportunities to connect and expand, but also gives us no excuse for not achieving our dreams. One person who has not given up on her talents is Shrok Yahya, and boy did it prove worth it.
Shrok is an Egyptian artist that has taken Social Media by storm with her beautiful paintings. Whether they're colored or black and white, Shrok has a talent that allows her to capture emotions within her pieces.
What's truly interesting about her story is how it inspires females and males alike to pursue their passions, and to be confident enough to put themselves out there. After finishing work on one of her paintings, she sought to reach the star of that painting: Will Smith.
She asked her friends and fans to help her reach out to Big Willie, and they responded accordingly by spreading her art all over Twitter, finally capturing the attention of the man himself. Will seemed to appreciate her artwork: he publicly praised her talents, and mentioned her account, on his own Instagram Profile.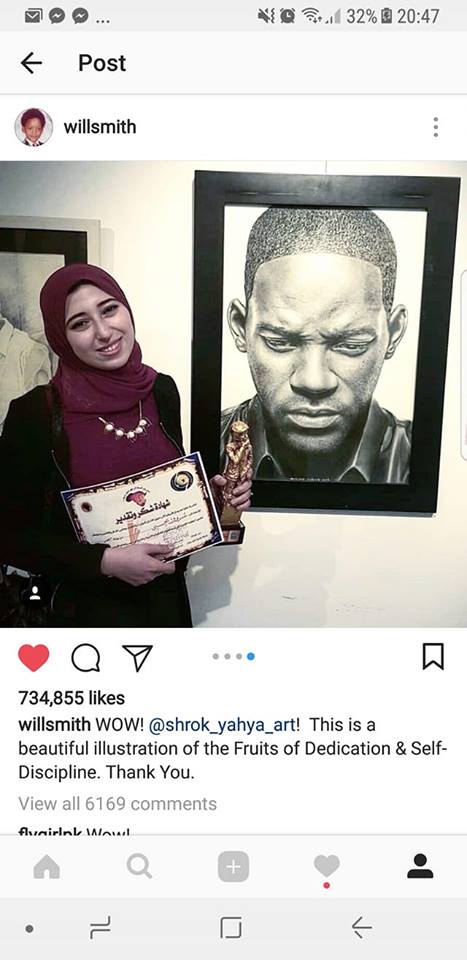 "WOW! @shrok_yahya_art! This is a beautiful illustration of the Fruits of Dedication & Self-Discipline. Thank You," wrote Smith. 
Excited by her new achievement, Shrok thought she'd repeat that success with her painting of Mohamed Salah, again asking her fans to help her spread the word. This time, though, she was backed up by mega star Mohamed Henedy, who urged Salah, himself, to see the picture. The Liverpool striker, in return, retweeted the painting, and thanked Shrok for her amazing work.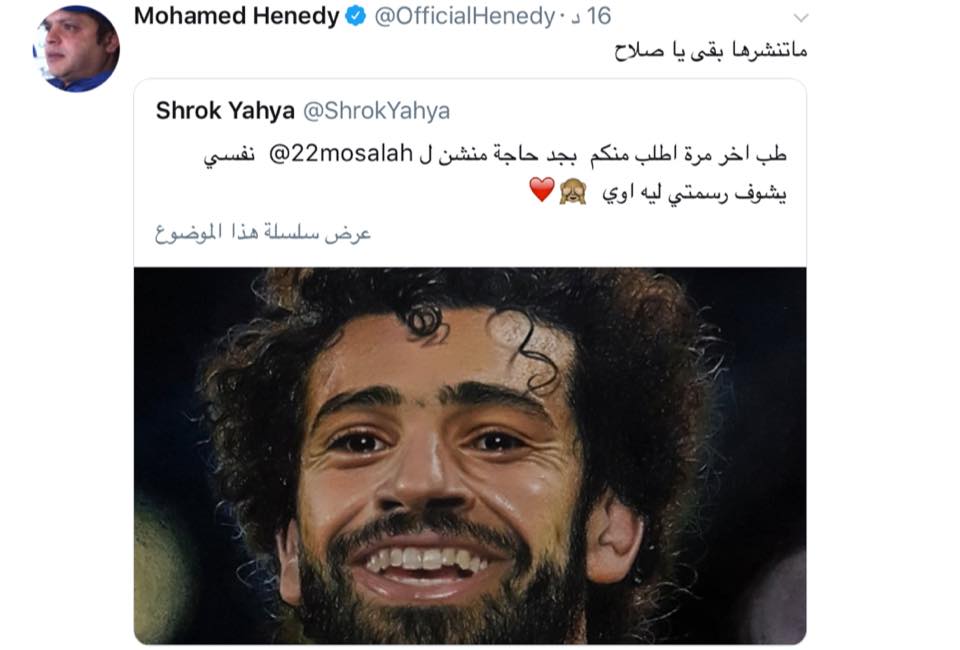 Indeed, what we love even more about that story, is her own perspective on the matter. She finished the Will Smith painting two months ago, pouring her heart and soul into it, and trying her best to perfect each and every inch of the canvas. She says that this is all the fruit of hard work, and that while she was always sure she will be rewarded for her efforts, never did she expect this level of appreciation, fame, and exposure.