Images via NJO
A couple of weeks ago, we talked about the official International Day for the Elimination of Violence Against Women and provided a list of local resources to combat this pressing issue. Today, we're inspired by the fact that the spirit of this day of awareness hasn't worn off.  In solidarity with the Official 16 Days of Activism Against Gender Violence Campaign and UNHCR Egypt, NJO Business Solutions has released a photo series which, sadly, accurately portrays the struggles faced by many women in the workplace.
NJO, a business consultancy agency, offers services and solutions in various fields. It's only appropriate that a company such as this one would focus on gender inequality in the workplace. Pretty much every working woman can think of a time where she felt uncomfortable due to the actions of a male coworker, whether it was an inappropriate comment, or exclusion from certain workplace activities or conversations. The photo series, while relatable to women all around the world, is also culturally specific to Egypt and the Middle East. This kind of inclusive representation is extremely important in any type of activism. The photos feature Egyptian women with post-it notes over their mouths, on them are words that a male coworker has said: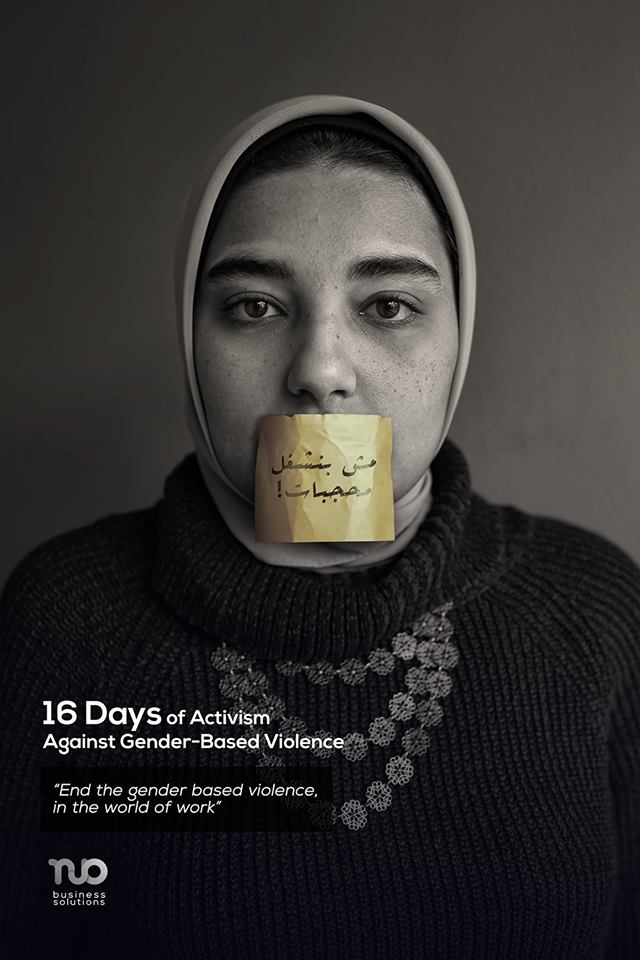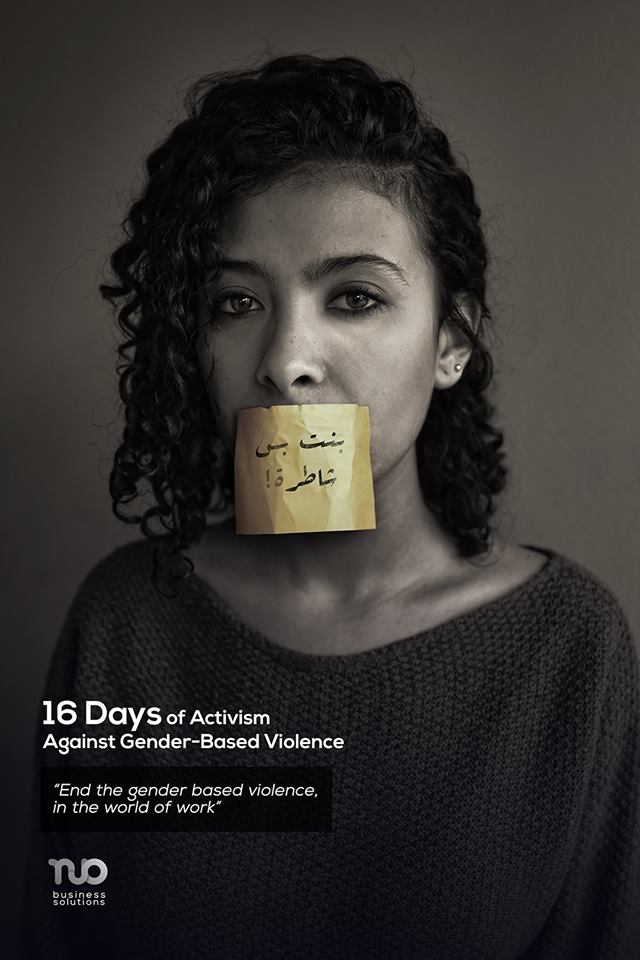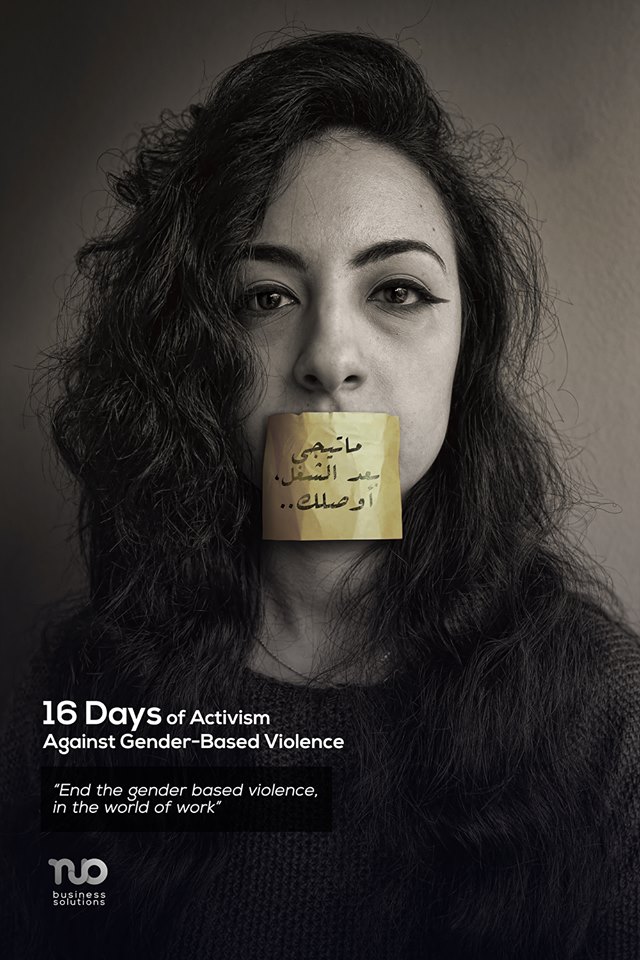 The photo series has been shared on Facebook over 2,000 times so far, and has sparked a great deal of discussion and debate in the comments section, only further proving the importance of these types of conversations surrounding this problem in our society.  Egypt's metro stations have come to house these artworks, and many more. The artworks take the idea of a woman's life being a series of "stops" each labelled differently; sexual assault, sexism, violence etc. The artwork then creatively states that no woman should be forced to arrive at any of these stations.
Egyptian actor Yousra, and Tunisian actor Dhaffer L'Abidine have both been selected as active participants in the #16DaysCampaign, under the slogan "Listen to me". Both have been selected due to how they have constantly participated in TV series and films that target sexism, and issues pertaining to violence against women.
The #16DaysCampaign has been used by activist groups and individuals around the world to raise awareness on the issue of gender-based violence. The campaign provides resources and tools to help people combat this issue within their own community, as well as establishing a forum in which activists from all around the world can network, and share ideas and strategies. For more information, check out the Facebook page!