written by
Nesrien Abdelkader
Are you looking for a unique way to celebrate Ramadan this year? Look no further than Four Seasons Resort Sharm El Sheikh, where you can indulge in all the sights, flavours, and fragrances of this Holy Month. From fanous decorations to mosaic-covered fountains, this self-contained hideaway is a true Arabian oasis. With sprawling courtyards and iconic palm-laced gardens, it's the perfect place to relax and unwind.
Guests are free to enjoy the lavish Red Sea scenery or indulge in tempting culinary delicacies. End your night with the resort's extensive live entertainment programme. You'll get to experience everything Sharm El Sheikh has to offer through a Four Seasons lens.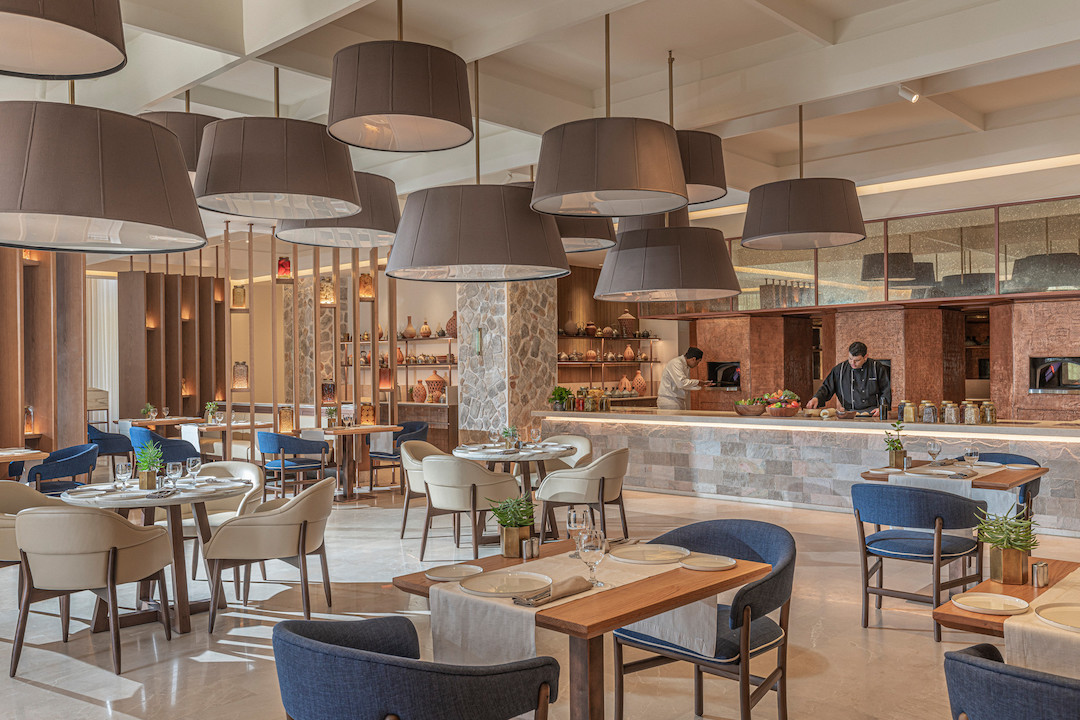 At the lively Lebanese restaurant Zitouni, you can enjoy a specially crafted Iftar set menu featuring delectable hot and cold mezzeh and a selection of authentic Lebanese grills. And if you'd rather dine in the comfort of your room or suite, the in-room dining menu offers a variety of Iftar and Sohour favourites. Dine on your own private terrace with scenic Red Sea views or at the starlit Nafoura Lounge.
Once you break your fast, head to Citadel Lounge for live entertainment and Arabian tunes under the stars. Keep the celebrations going throughout Eid El-Fitr with a lavish buffet inspired by the spirit of sharing life's bounties with the family at Zitouni. Offering authentic Eid flavours in an interactive atmosphere, the feast includes dedicated live cooking stations, various piping hot tajines from Zitouni's signature copper ovens and mouth-watering traditional delights.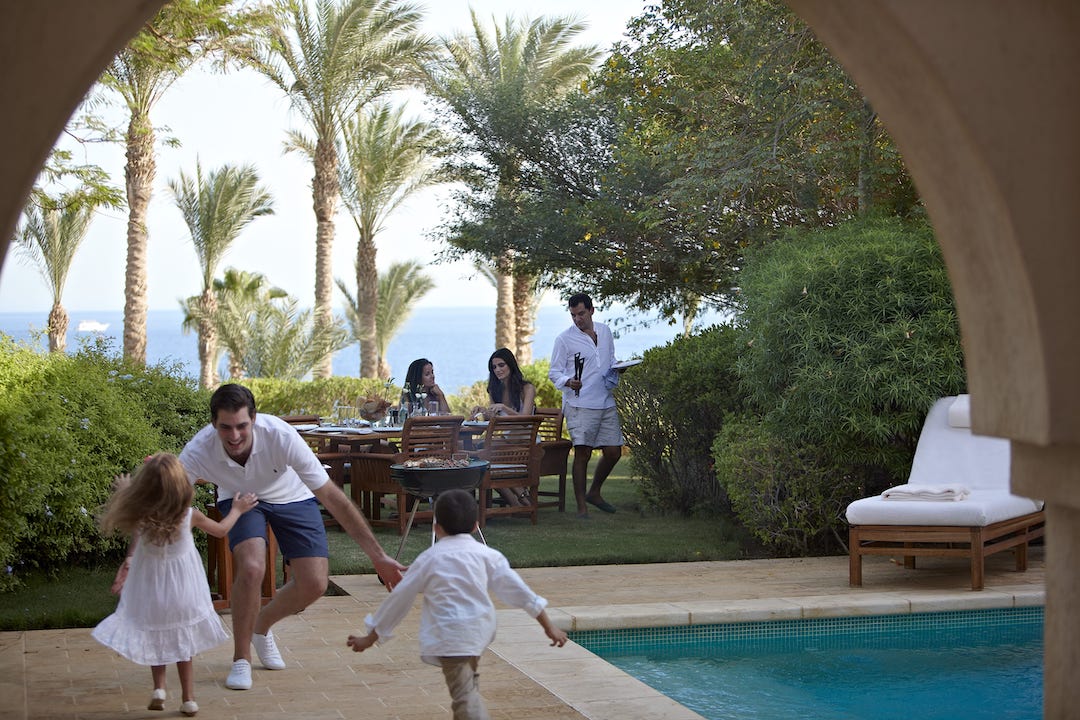 There's never a dull moment at Four Seasons Resort Sharm El Sheikh. Guests have an array of enriching Ramadan experiences to take part in, including an enchanting visit to one of the most remarkable shrines in Sharm El Sheikh, Al Sahaba Mosque.
If you're looking for something more active, the resort offers a wide variety of water activities, including snorkelling and scuba diving, water skiing, parasailing, and kayaking. Mesmerising coral gardens and a golden sandy beach are home to colourful marine life, making this a truly unique spot.
For younger guests, the Kids For All Seasons club offers a fun-filled Ramadan-themed programme, complete with colouring books, paper puppets, face painting, and swimming sessions.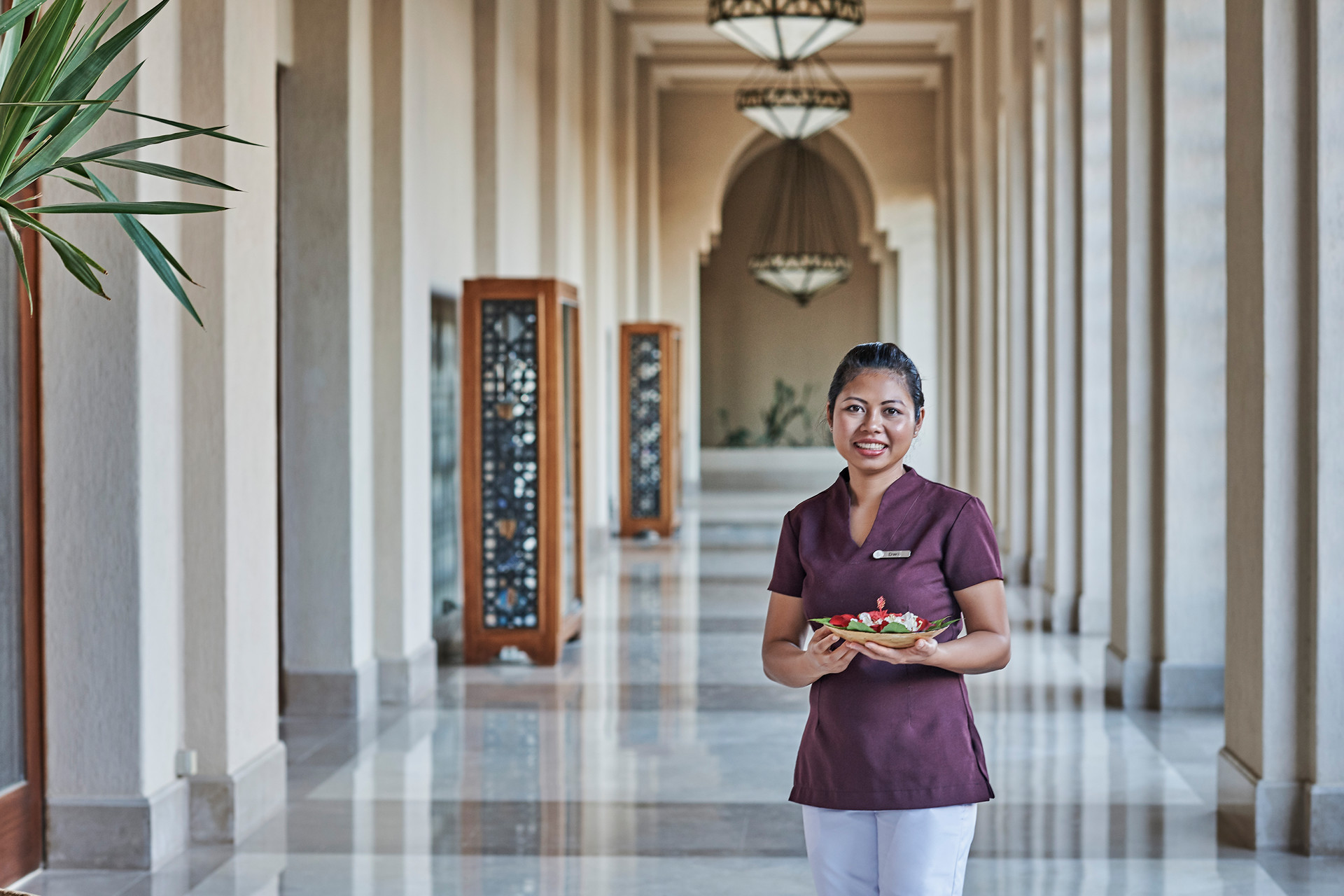 And if you're seeking tranquillity and serenity during the Holy Month, The Spa offers outdoor treatment rooms, a fitness centre, and private yoga and meditation sessions.
But the real highlight of your stay will be your sleek and modern suite designed with exotic Arabian influence. With spacious living and dining areas, private pools, and majestic Red Sea views, it's the perfect place to reconnect with family and friends and create memorable moments.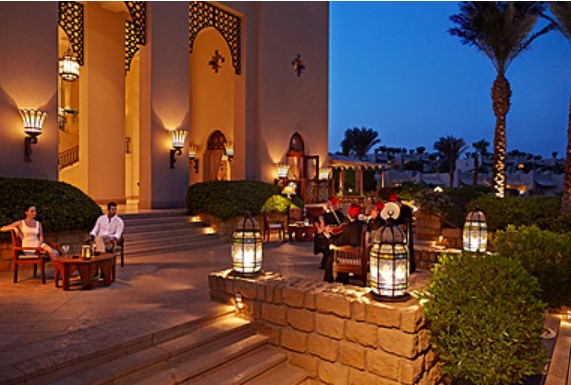 So why not make this Ramadan one to remember with a stay at Four Seasons Resort Sharm El Sheikh? Book your Ramadan getaway now by contacting reservations.sha@fourseasons.com or calling +2 069 360 3555.