Have you ever heard the phrase, the good old days? Well, what do you think made them that good? Is it just the effect of nostalgia? Or is it about the magic of those days, the ambiance, and the mood that was set at the time? Things that are, unfortunately, lost in our present age. Perhaps nostalgia makes it better, but the good old days certainly had a magic of their own.
Last Friday, May the 4th, Emaar Misr brought back those good old days with a night full of nostalgic experiences. Travel back in time 70 or 80 years, when cars were a new rage encapsulating the art of the era. Last Friday was another awesome rendition of the yearly event, Uptown Classic Cars Show. The show was home to around 80 cars and took us on a tour through decades of classic cars from 20s, 30s, 40s, 50s, and 60s. Guests were able to see famous cars and get to know ones they hadn't even heard of before!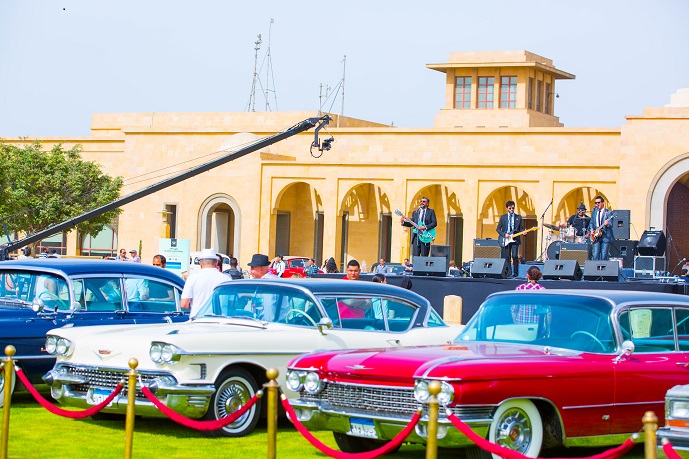 Organised by Emaar Misr, the event also had a special competition, named Concours d'Elegance. This is actually the very first time that such a contest is held in Egypt. The prizes ranged from small, medium, and big sized trophies, and there were several winners throughout the day.
While cars were the highlight of the event, attendees also enjoyed a range of entertainment; from the soothing voice of Rula Zaki, to the beautiful melodies of pianist Ihab Shawi, and the upbeat tracks of DJ Hany Wahba, the show was a treat for both the eyes and the ears. The event ran for five hours, from 5 pm to 10 pm, and offered a ton of different food vendors, ensuring that no taste bud was left unsatisfied.
Guests were invited to take a tour through the car display, and get to know the stories behind them. Visitors were also welcome to take pictures with their favourites. It was a good dose of entertainment, food, and good ol' vehicular window-shopping.