Memaar Al Morshedy have announced the launch of their newest project, Skyline. The pioneering real estate company stated that Skyline, located in Al-Kattameya, is designed to be the largest residential building in the world. Extending for an area beyond 200 thousand meters, the building will be offering a various number of units such as studios, one, two, and three-bedroom apartments, ranging from 59 sqm to 132 sqm.
Such a daring concept requires precision in execution, which is why Al Morshedy have gathered top architectural talents from around the globe, including the Egyptian architect Raef Fahmy, and the Barcelona-based company, Van Der Pas, as well as the international architect, Mohamed Hadid. If that last name sounds familiar, it's because Mohamed Hadid is the father of world-famous supermodels, Gigi Hadid and Bella Hadid.
Of course, we couldn't pass down the chance to sit down with such tycoons, so we went for a chat with the real estate developer, Mohamed Hadid, and the CEO of Al Morshedy group, Hassan Morshedy. They spoke about their dreams, aspirations, and how their childhood shaped who they are today. Skyline is a vastly ambitious project, and it requires the vision of two such great men to transform it into a reality.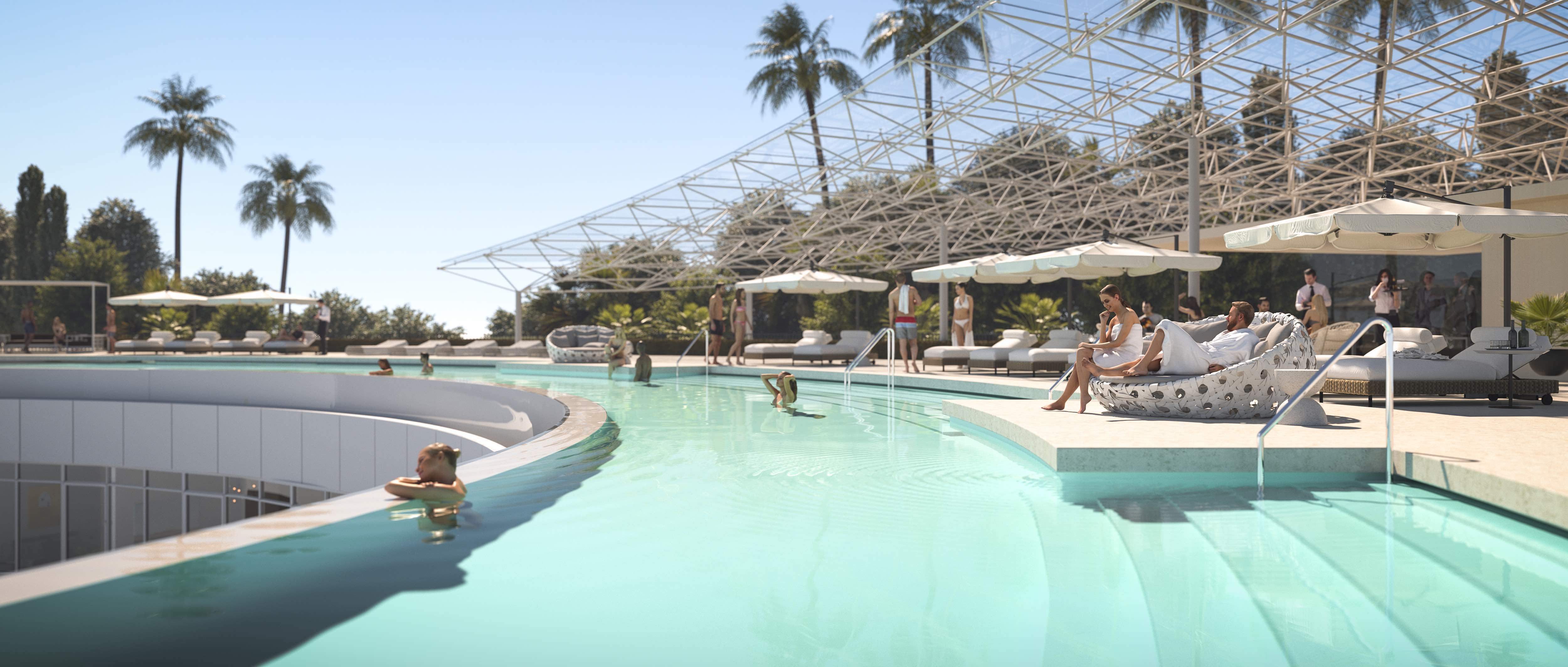 Luxury and comfort are Skyline's main priorities, and in their efforts to create a fully comprehensive and inclusive residential building, they've made sure that all your needs will be met. You can expect the largest Infinity Pool and Sky Garden in the world, in addition to vast roof spaces, as well as space designated for walking, jogging, or cycling. A number of entertainment and commercial areas are also designed to accommodate each and every need, these will include many restaurants as well as an iMax Theatre.
The opportunities are endless, and the services are widely comprehensive. Living in Skyline will negate the need to leave the 40-acre-plus building. The challenge remains the driving factor here, and the reward will be one of the greatest buildings in the world