written by
Christina John
Every other week will probably feel the same until we start the Sahel season, but until then, we can't just waste our precious weekends without making the most of them. This weekend is packed with exceptional events that will make you feel all the joyous and fun feelings you experience during warm summer days. Head to a party or catch a concert with the help of our guide around Cairo this weekend.
Thursday
Wala Fel Ahlam at Kasr El Nile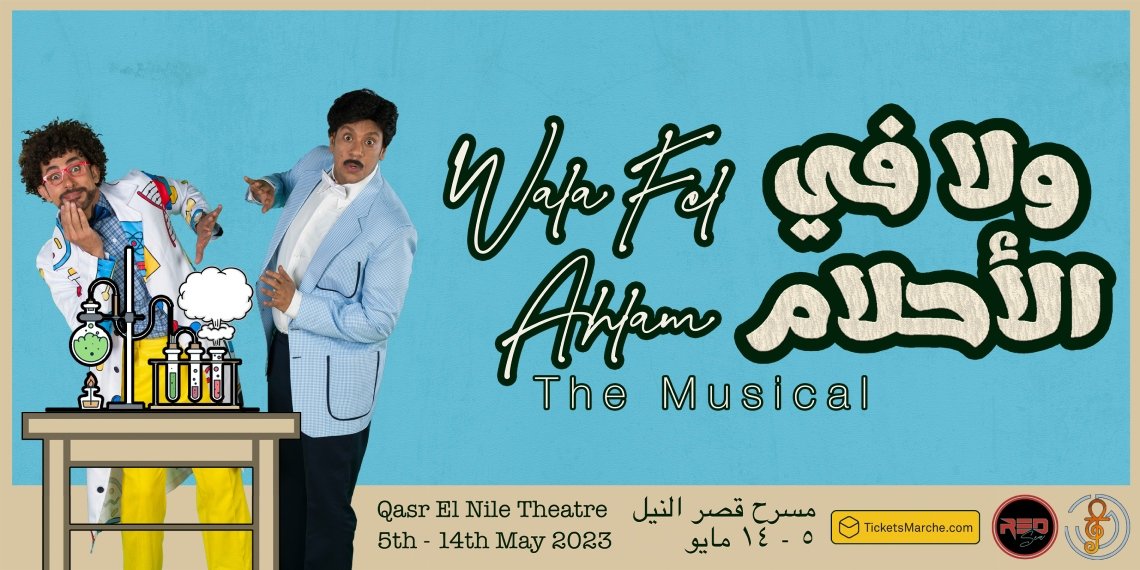 Start the weekend with some light comedy fun with this play. In this romantic comedy set in the 60s, two brothers concoct a chemical potion that enables them to escape their mundane lives and live out their fantasies. But when they both fall in love with the same woman, their potion-induced dreams clash with reality, leading to hilarious and heartwarming consequences.
For more info & tickets, click here.
Inside The Blue Balloon at Room Art Space Garden City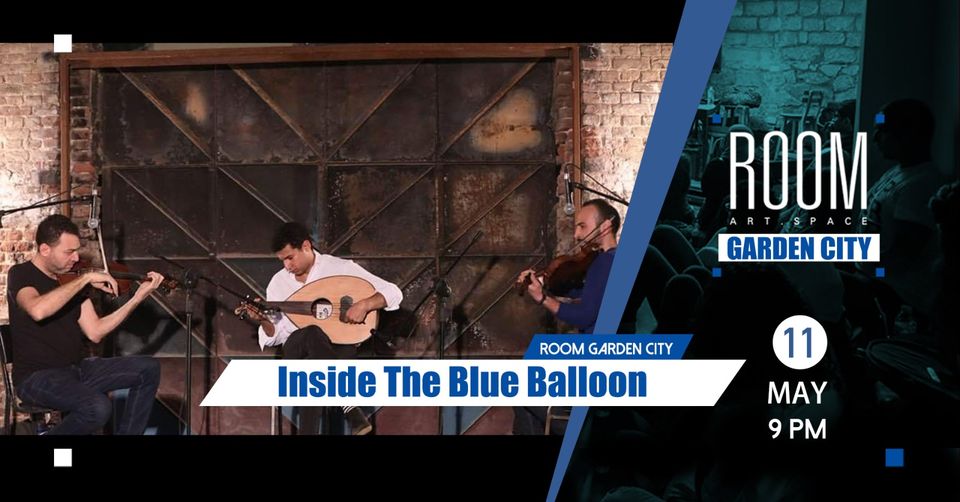 Join Ayman Asfour, Andrew Nasser, and Aly Eissa for a night of enchanting violin music at Room Art Space this Thursday. Let their harmonies take you on a journey of soulful melodies and breathtaking performances.
For more info, click here.
Baset B2B TNY at Odin The Pool House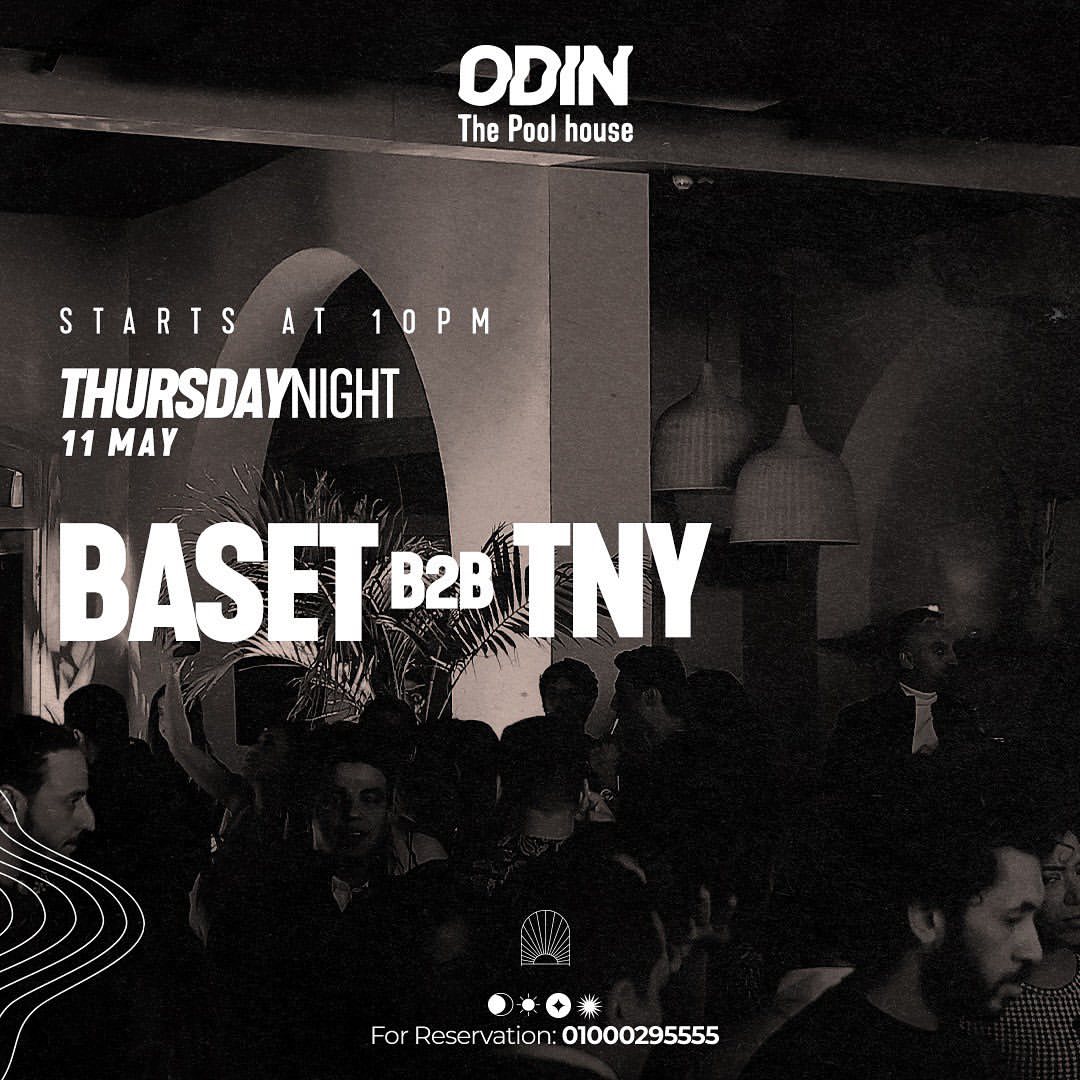 This Thursday, Baset and TNY are teaming up for an epic back-to-back music extravaganza that will have you dancing your heart out all night long. Catch the fun and make your reservations now.
For more info, click here.
Zai & Lil Maesta, Dozee & Shika Saber at Cairo Jazz Club 610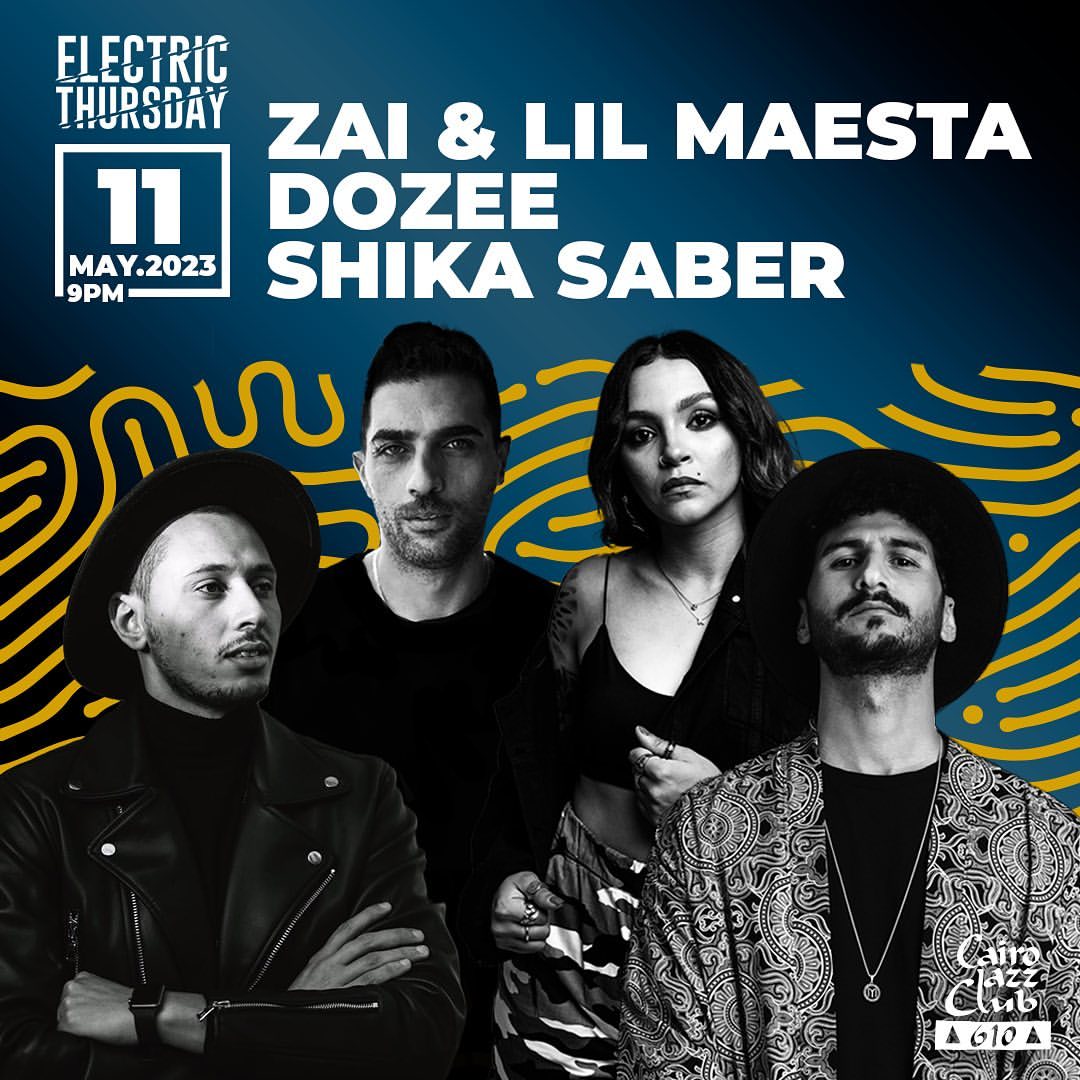 Are you ready to feel the rhythm and get lost in the beats of melodic house and techno music? Join this weekend's Electric Thursday event with Zai, Maesta, Dozee and Shika Saber.
Omar El Fayoumi at Picasso Art Gallery
"Faces and Cafes" is a solo exhibition by renowned artist Omar El Fayoumi. His work captures the emotions and behaviour of people in cafes, inspired by his childhood memories. The exhibition will run until May 27th.
For more info, click here.
Safwat Abbas at Ubuntu Art Gallery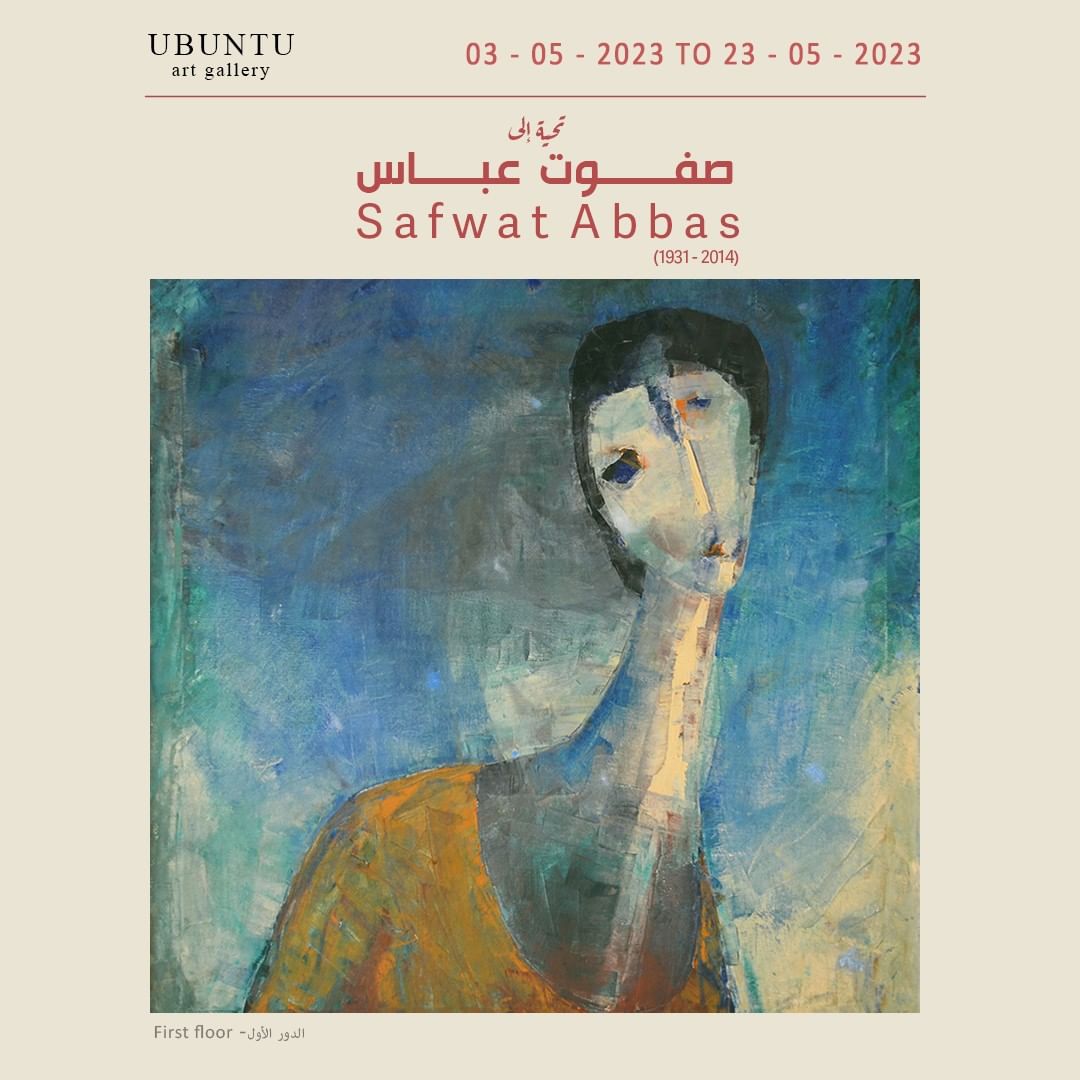 Experience the timeless beauty of Safwat Abbas' art at Ubuntu Art Gallery's new exhibition. Witness a selection of the late artist's masterpieces that will be displayed until May 23rd.
For more info, click here.  
Indian Night with Chef Ahmed Salama at The Cooking School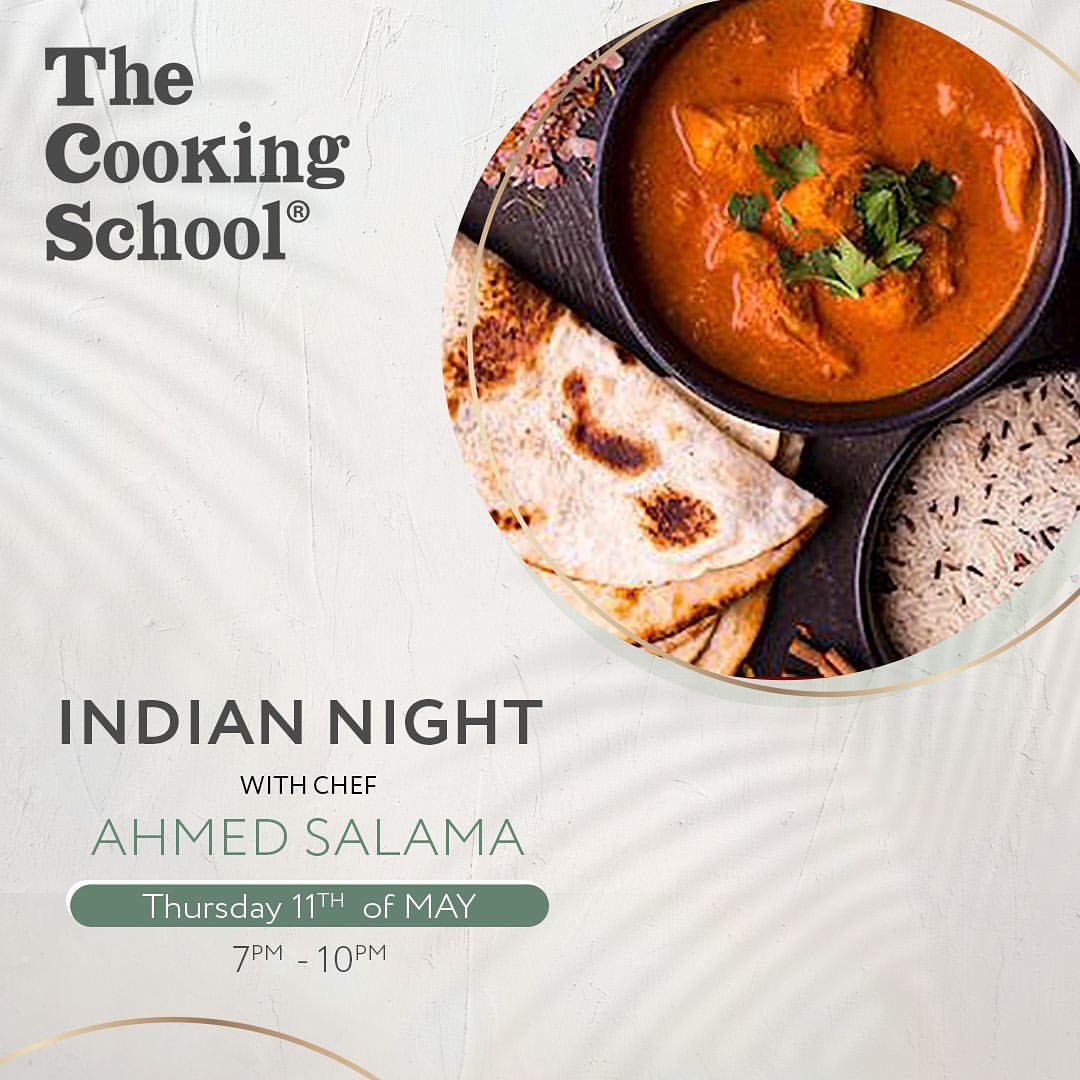 Cooking classes can be as romantic as the movies, and what better way to spend a night than learning to cook vibrant Indian dishes with your loved one? Discover new flavours together, bond over the experience, and create memories that will last a lifetime. Join chef Ahmed Salama and learn all the recipe secrets for mouthwatering dishes.
For more info, click here.
Adel Moustafa at Zamalek Art Gallery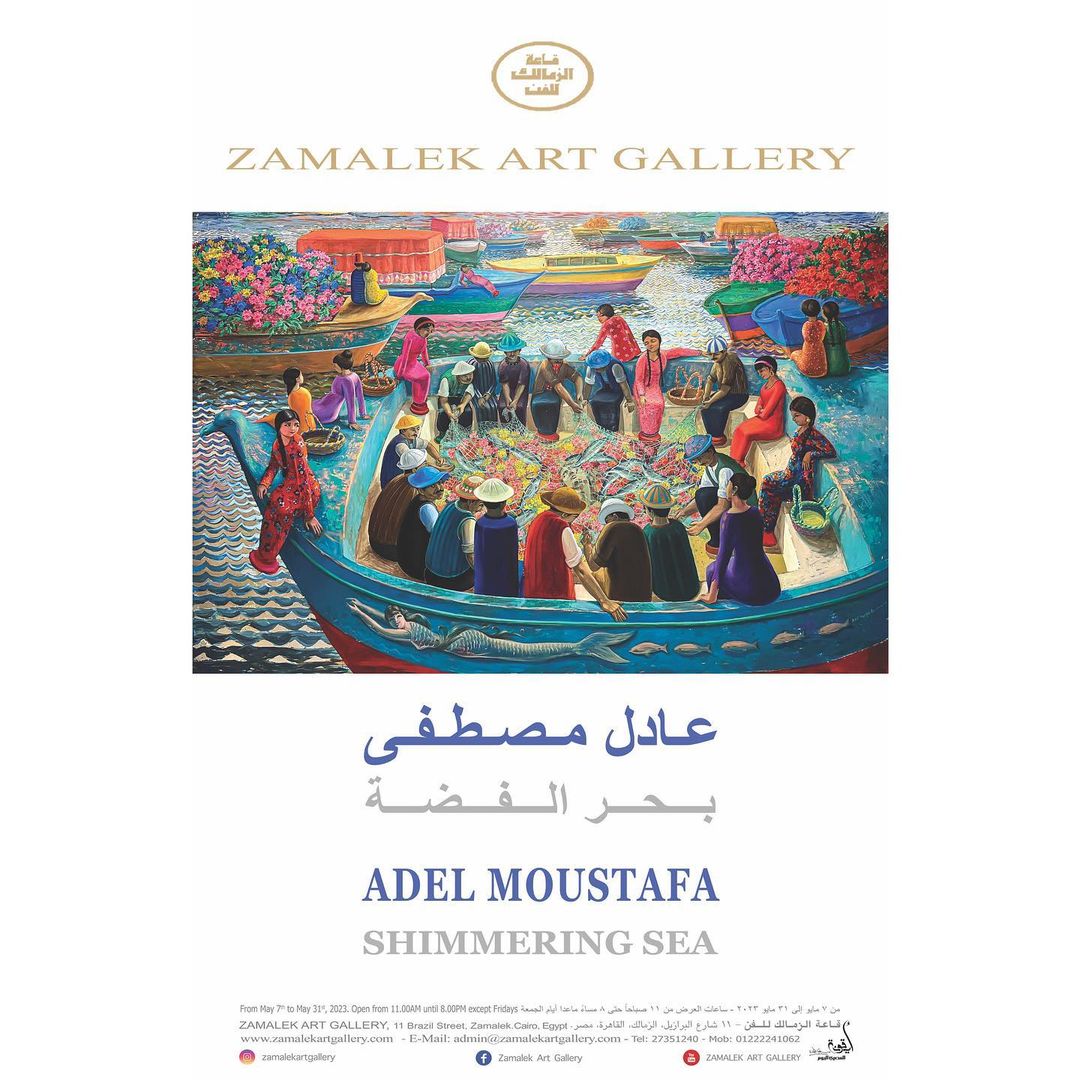 Escape to the dreamy world of Adel Moustafa's "Shimmering Sea" exhibition at Zamalek Art Gallery. Immerse yourself in the artist's imaginative interpretation of the Alexandrian north coast and discover the hidden beauty of everyday moments. Don't miss this enchanting journey into a world of wonder and fantasy. The exhibit will be available until May 31st.
For more info, click here.  
Friday
Ehab Tawfik & Djunkie at Cairo Jazz Club 610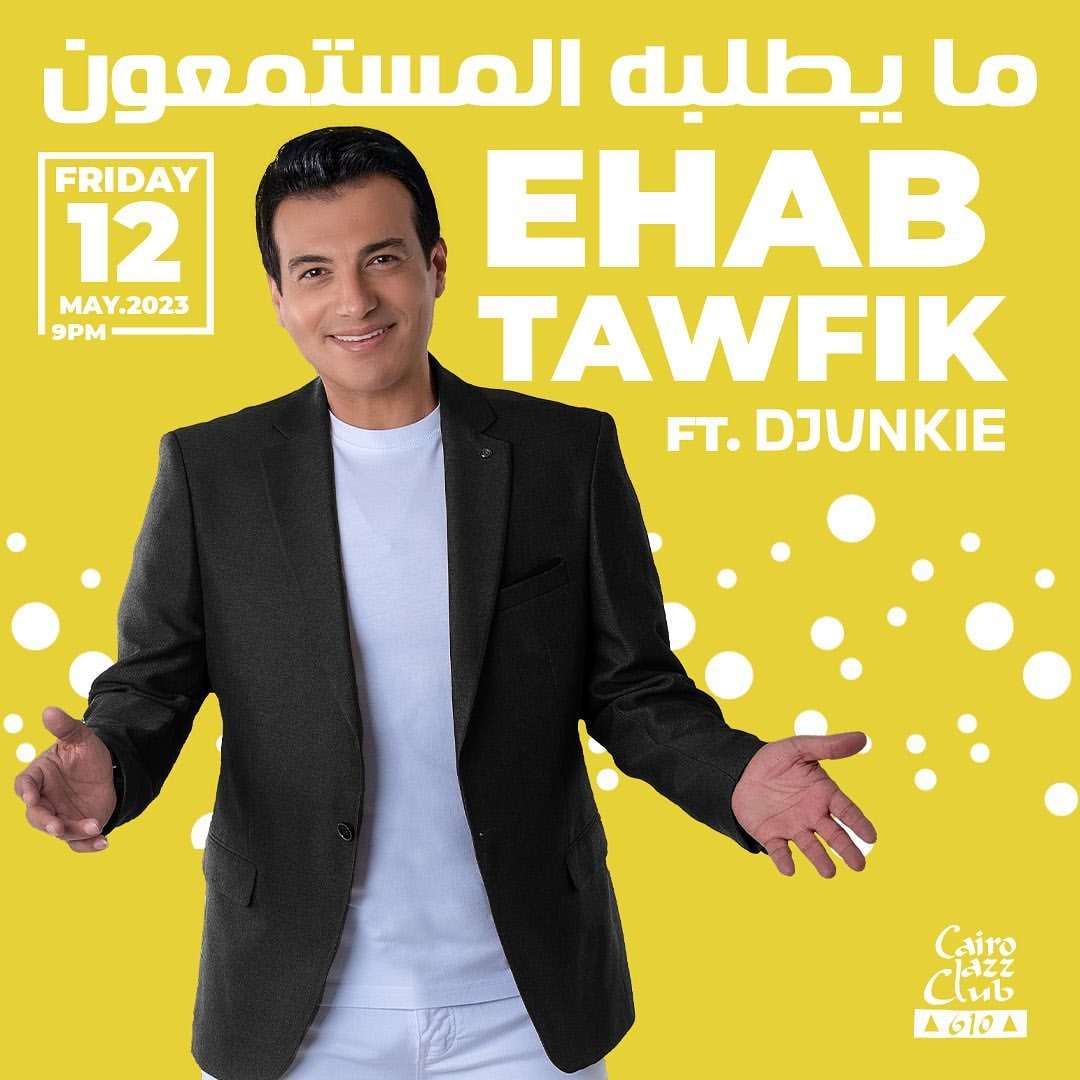 Get your dancing shoes ready for Ma Yatloboho Al Mostame3oon event this Friday. The one and only Ehab Tawfik is taking over the stage with his legendary hits that will make you dance and sing like nobody's watching. Djunkie will be playing your favourite 90's hits to match the vibe, and you won't be able to leave the dance floor.
Hun-Zi, Noubi & Yo-Lan-Da at Cairo Jazz Club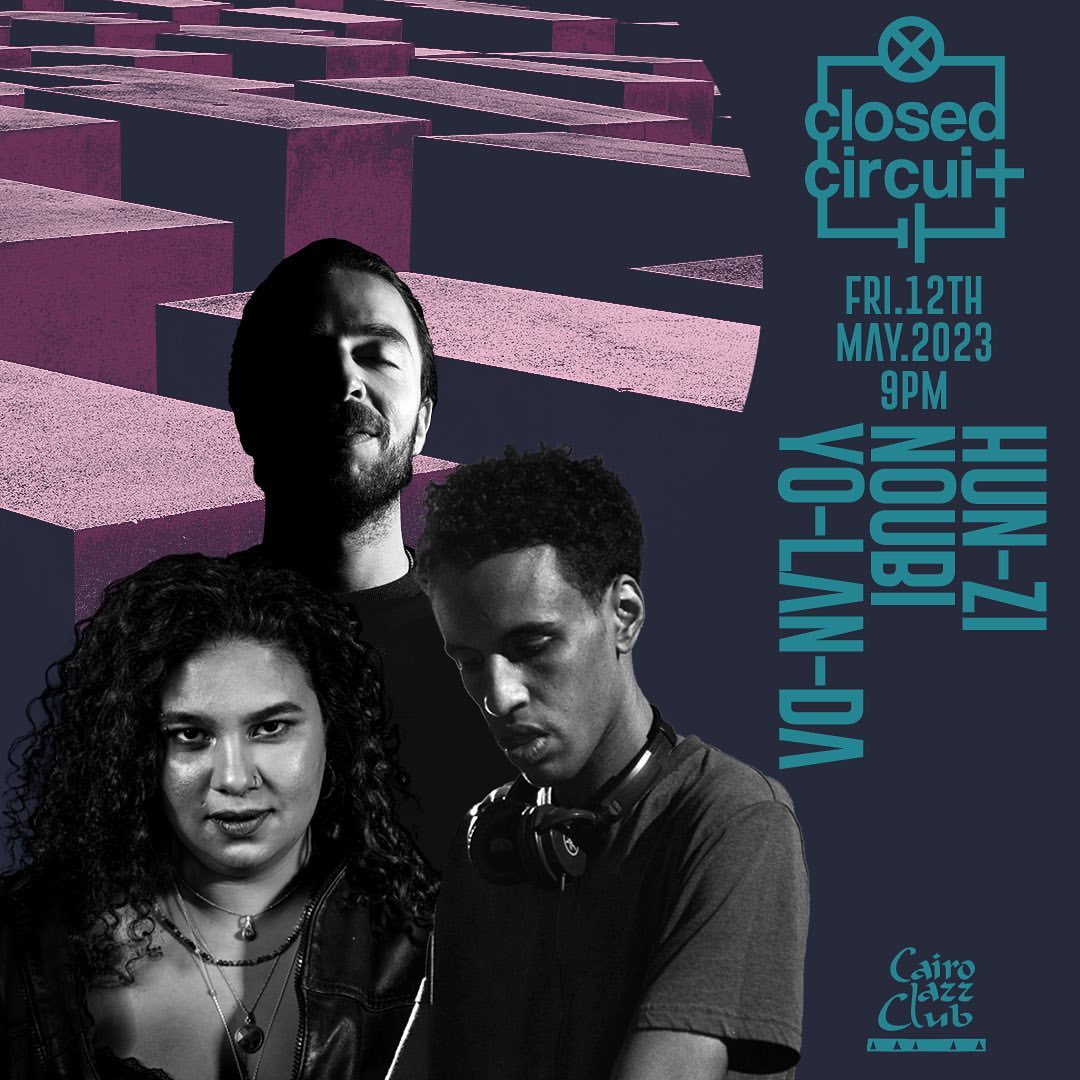 Experience a fusion of organic house and progressive beats with Hun-Zi, Noubi, and Yo-Lan-Da. Call up your friends and forget about any of the stress you have had to deal with this week.
Feel the Wind of Change at Room Garden City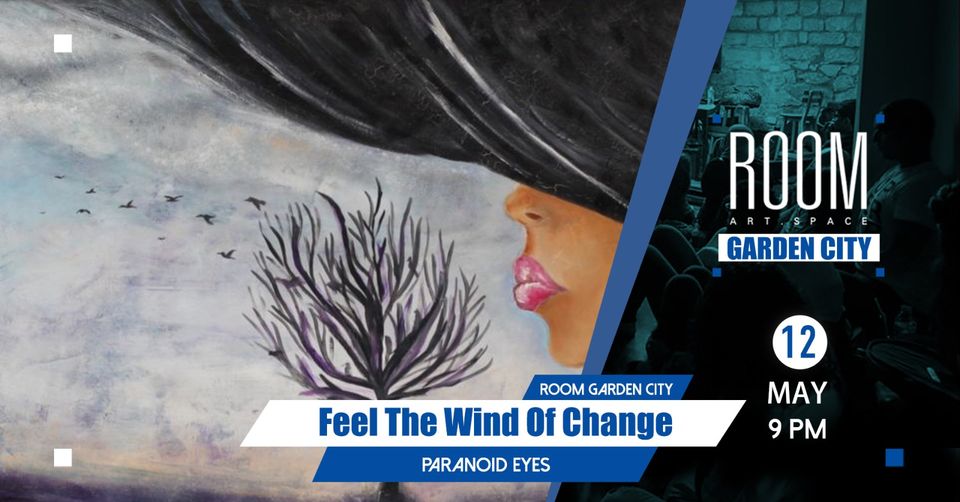 Paranoid Eyes, the Egyptian rock Pink Floyd tribute band, will be jamming this Friday at Room Art Space. These guys know how to comfortably numb your musical cravings. Don't miss out on their stellar covers of David Gilmour and Roger Waters' solo projects.
For more info, click here.
Amr Diab at The American University in Cairo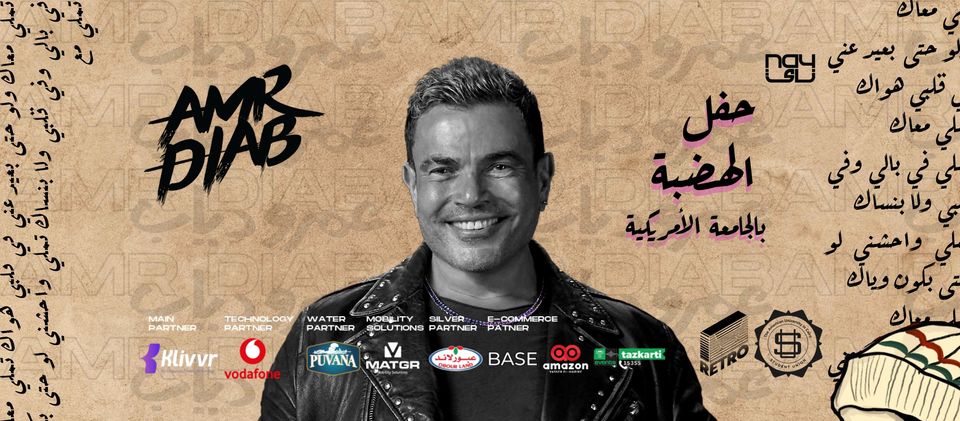 Can you even tell Amr Diab has been singing for 40 years? The fact that he still looks young and fit makes it very hard to believe. Book your tickets now for a chance to witness Egypt's number-one artist perform his greatest hits and modern favourites live at AUC.
For more info, click here.
Egypt Fashion Week at Agricultural Museum

The most thrilling and extravagant fashion event of the year is here! Witness the latest designs from the most talented designers in Egypt over a 4-day celebration of fashion, design, and innovation. From high-end couture to ready-to-wear street fashion, there is something for everyone at this event, including opportunities to shop and connect with fashion enthusiasts and industry leaders. Don't miss your chance to indulge in the latest trends and be a part of this unforgettable event.
For more info, click here.  
Saturday
Comedy Stuff at Room New Cairo
To get you ready for another tough week, Room Art Space will be bringing some of your favourite comedians to the stage. Their hilarious jokes will leave you rolling on the floor, so bring some extra padding. The lineup includes Mohamed Sanad, Ghada Salah, Amr Mattar, Walied El Turky, and Mahmoud Hassan; you're guaranteed a hilariously good time.
For more info, click here.
Annual Flower Exhibition
Get ready for an enchanting experience that will leave you mesmerized! The annual Flower Exhibition is happening on Saturday, May 13 at the Agricultural Museum in Dokki – a change in location that's sure to spice things up! And the best part? You'll have a whole month to soak in the breathtaking beauty of the exhibition. Don't miss out on this unforgettable event!