written by
Christina John
The dreaded return to work after a long vacation has made us all not very productive this week. It's like trying to jump back into a cold swimming pool after lounging in the sun for days. Our bodies and minds have gotten used to the leisurely pace of vacation life, and trying to snap back into the grind seems like too much. We are here to congratulate you if you were able to get through this week without multiple mental breakdowns. This weekend we want to reexperience the fun we had during the Eid El Fitr vacation, and these events will certainly help us do so. Check our weekend guide and pick the events that'll help you forget you are a corporate slave.
Thursday
Amorano & Junior at Cairo Jazz Club 610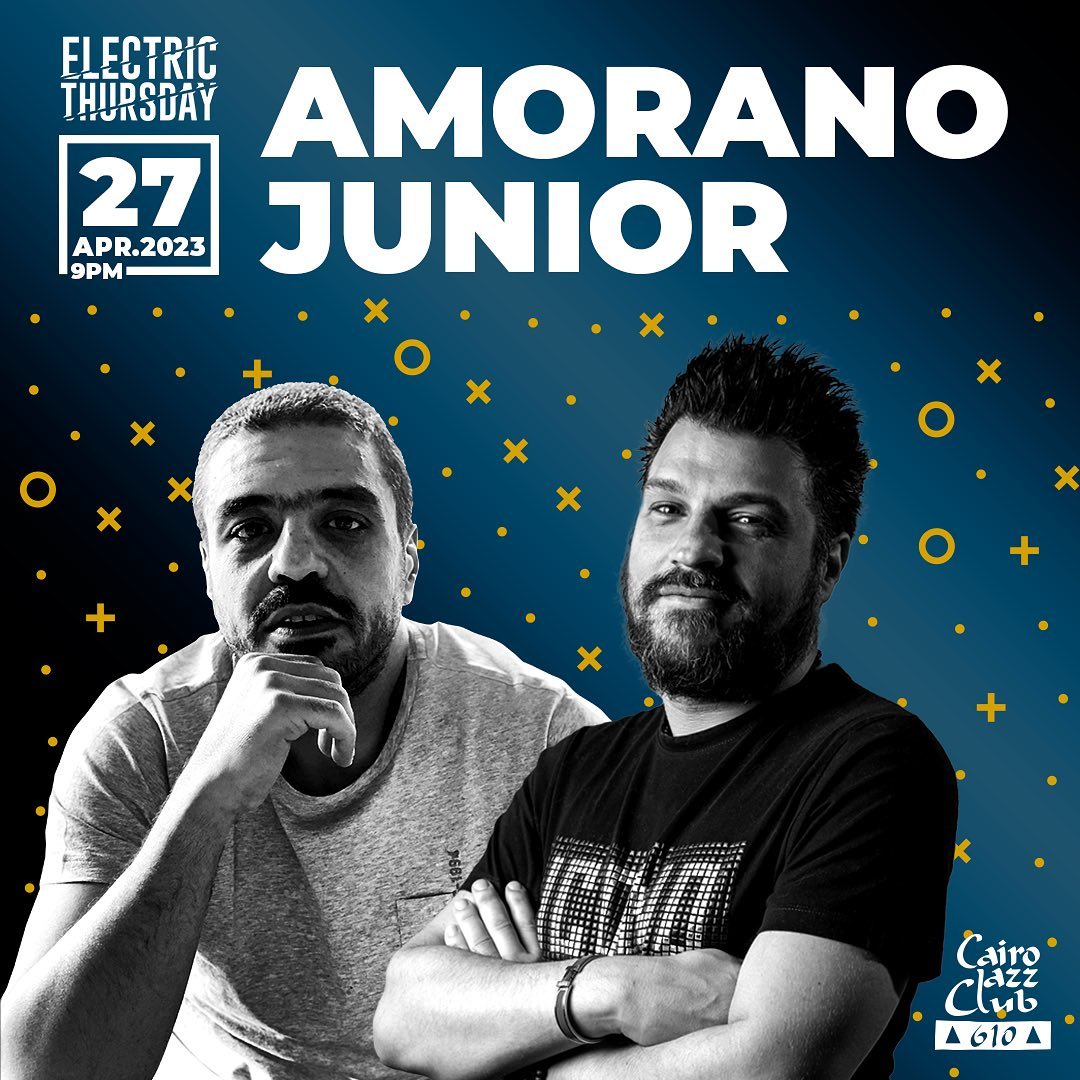 The mountain of emails you had to reply to after this long break at work sure deserves rewarding yourself on the weekend. An unforgettable journey of electrifying house tunes with Amorano and Junior awaits you at CJC 610 this Thursday. With non-stop music and a pulsating atmosphere, you will be dancing till the early hours of the morning.
Gaby Bishara's Sinatra Show at Room Art Space Garden City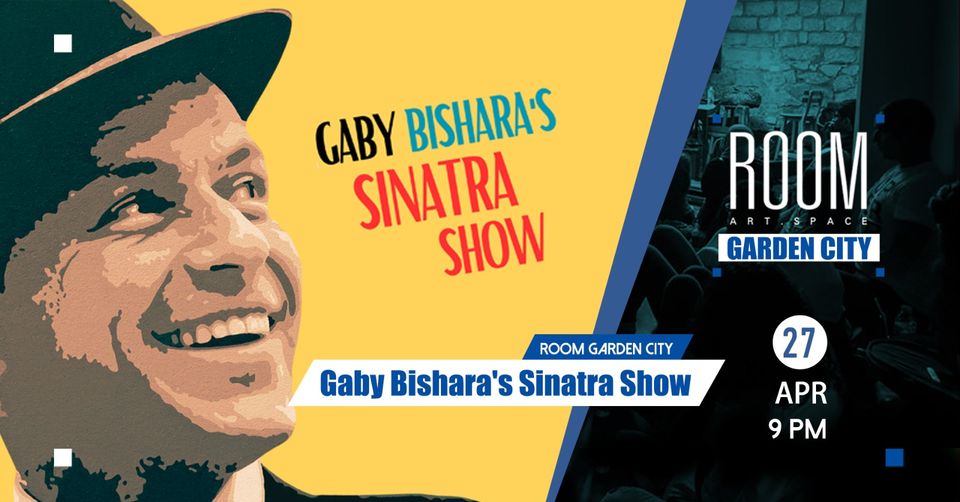 Join Room Garden City this Thursday as they bring you a night of nostalgia with Gaby Bishara and his band, who will bring back the timeless hits of the iconic Frank Sinatra. Let the smooth sounds transport you to a bygone era of glamour and romance.
For more info, click here.
Feel The Wind of Change at Room Art Space Garden City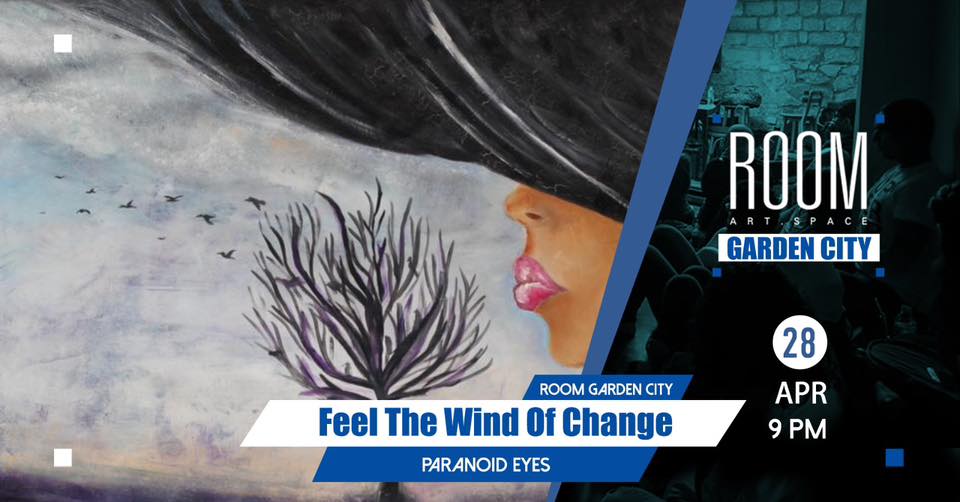 This performance from Paranoid Eyes will be a "Time" you won't want to miss. The Egyptian progressive rock band is all set to take you on a psychedelic journey through the iconic music of Pink Floyd, as well as the solo projects of David Gilmour and Roger Waters.
For more info, click here.
Angelos, Abou Samra, and  &friends at Cubix El Gouna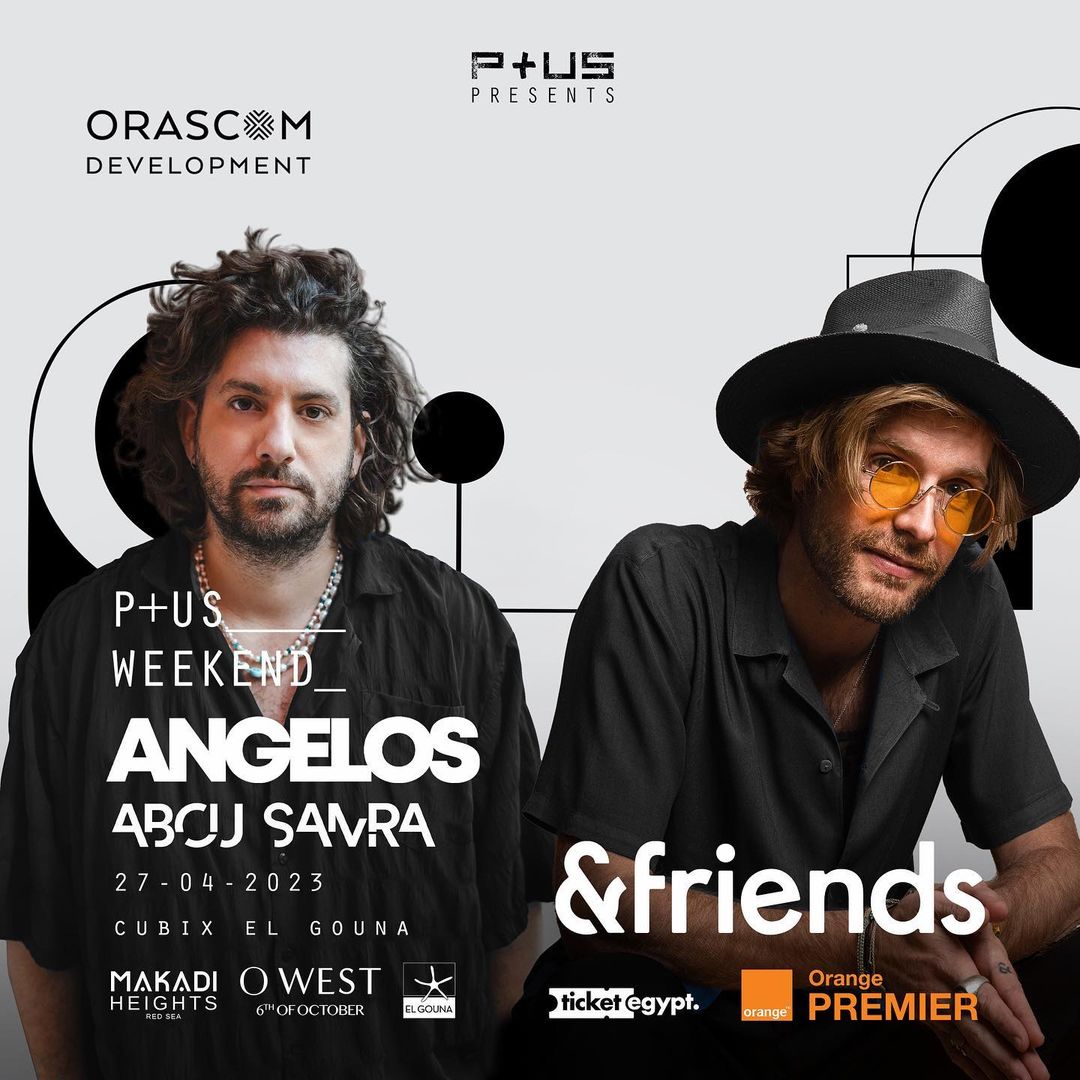 Prepare for a sonic explosion! Two formidable forces are set to collide at El Gouna this Thursday. Angelos and &friends will lead you on a euphoric voyage of captivating rhythms and heart-stirring harmonies. Egypt's very own Abou Samra will be adding to the magic with his unique beats. Brace yourselves for a hurricane of electrifying sound waves.
For more info, click here.
Meshwar at Cairo Jazz Club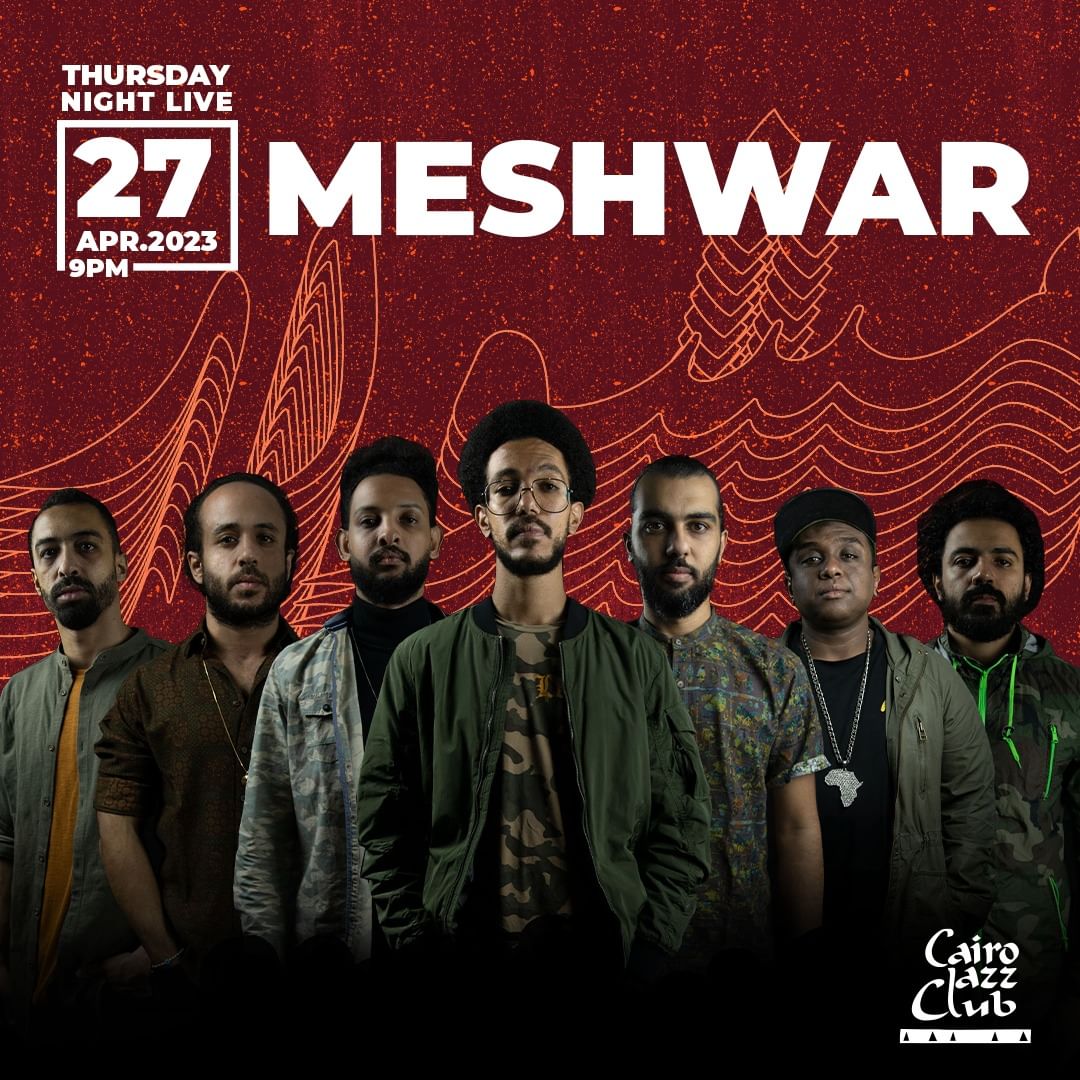 Don't miss out on Meshwar's performance at this weekend's Thursday Night Live at CJC. Their blend of Arabic reggae, infused with soulful melodies and rhythms, promises to be a truly immersive and uplifting musical journey. Get ready to be swept away by their exceptional talent and infectious energy as they take the stage and leave you wanting more.
Karaoke Night at Room Art Space New Cairo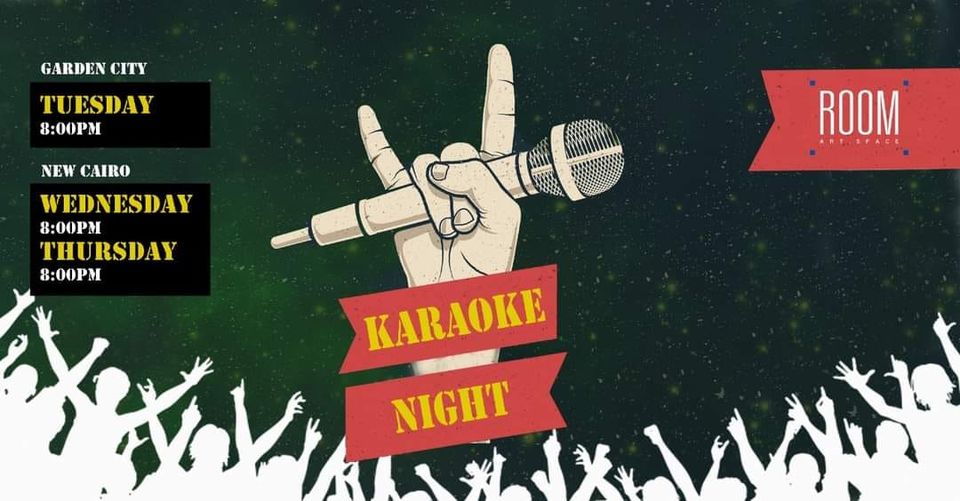 Whether you're channelling your inner Beyoncé or attempting a questionable rendition of "I Will Survive," the audience of Room Art Space is sure to appreciate the effort. Head to Room New Cairo this Thursday and sing your head out to all your favourite songs.
For more info, click here.
Mohasseb at Aurora El Gouna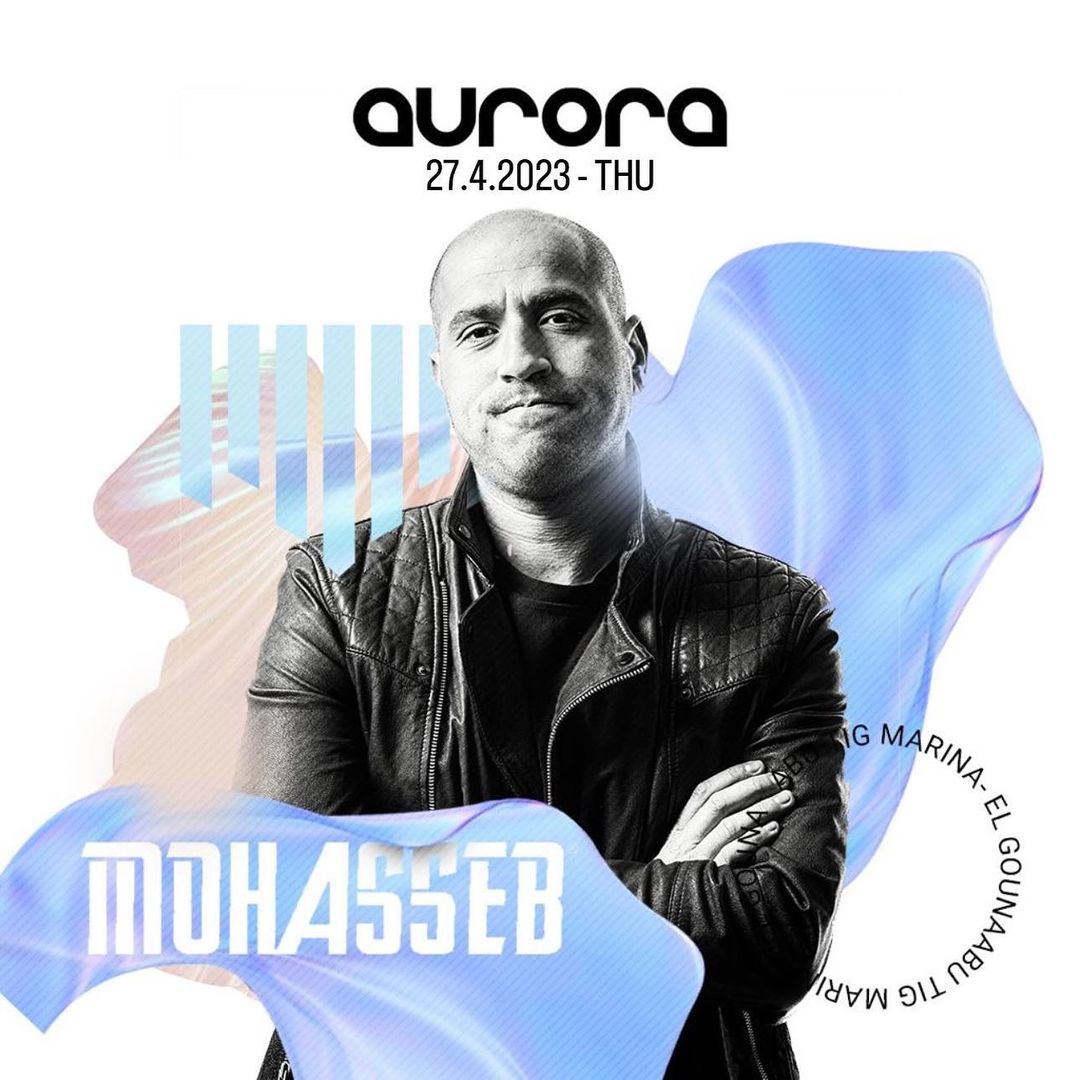 Immerse yourself in a world of music and let your soul take flight! Aurora is bringing you a night of pulsating beats and enchanting melodies with the talented Mohasseb. Don't miss out on the chance to create unforgettable memories this Thursday.
For more info, click here.
Final Request, Assem, Jimmy & KMZ at Tempo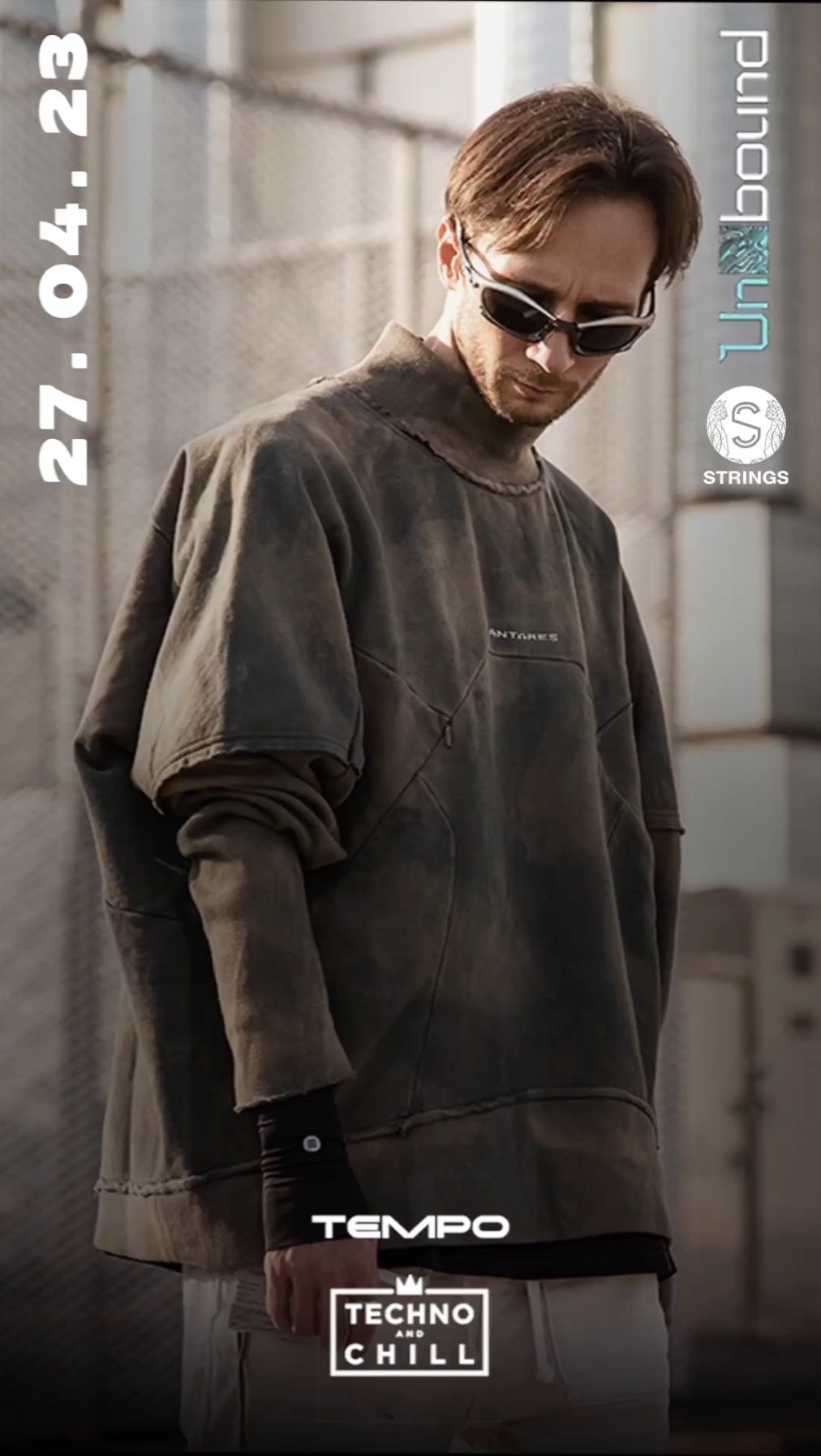 This weekend you are about to witness the ultimate techno experience! Final Request is a rising star in the techno scene, and he will get the crowd moving with his high-energy sets. Joining him are Assem, a talented producer signed to major record labels, and KMZ, a Dubai-based DJ making waves with his unique style. Jimmy will also be tuning in and creating an electric atmosphere.
For more info, click here.
Zai & Shika Saber at Odin Pool House
Secure your spot at Odin Pool Part and get ready to have a blast this weekend with DJs like Zai and Shika Saber, who will be taking over the decks, delivering non-stop beats and creating unforgettable vibes.
For more info, click here.
Friday
Pacmen & Fade Republic at Cairo Jazz Club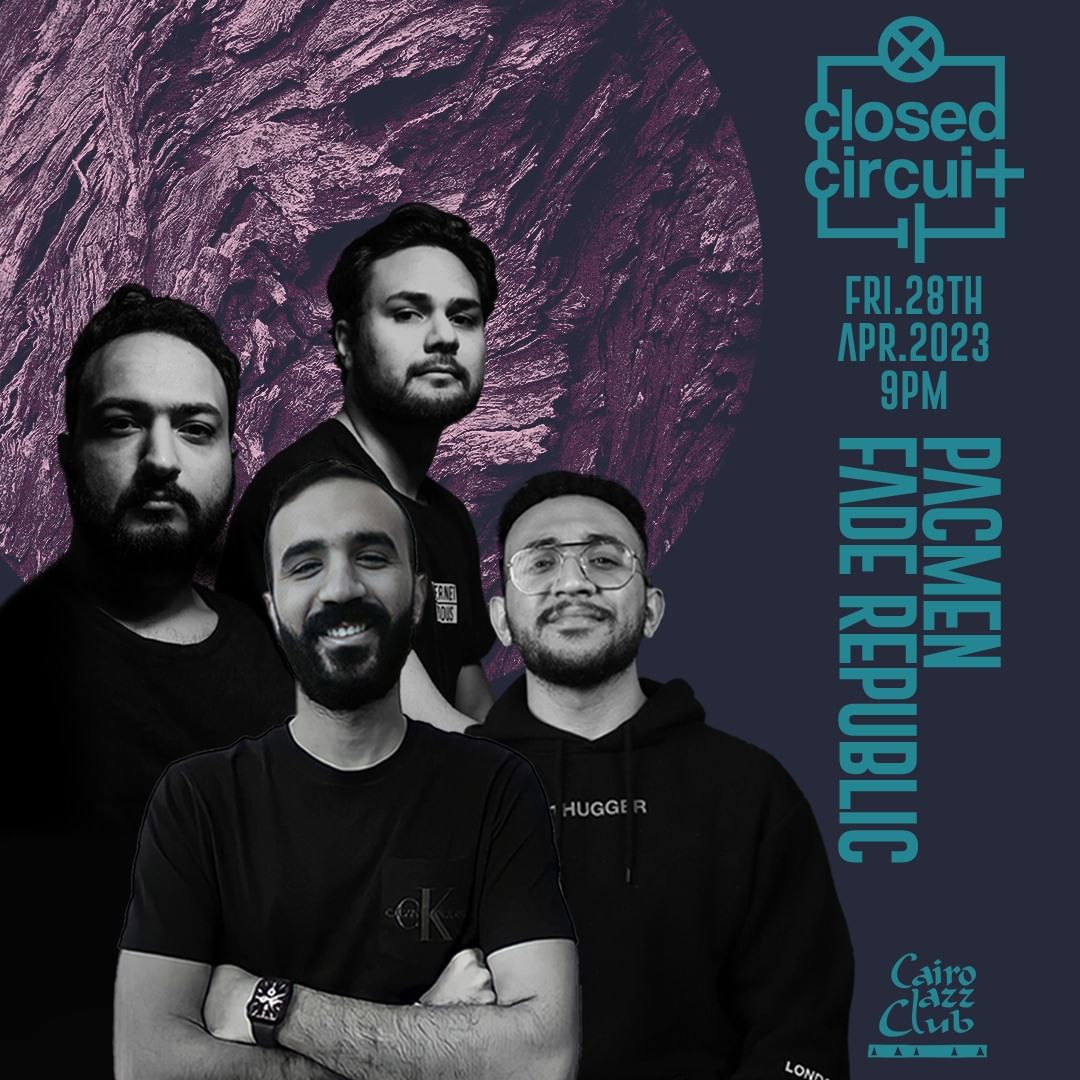 Get your dancing shoes and your best moves ready for the ultimate dance party this Friday with the DJ duo Pacmen & Fade Republic at this weekend's Closed-Circuit event. Their genre-bending sound will have the decks sizzling, and you won't be able to resist the urge to get up and dance. Don't miss it or suffer from serious FOMO!
Anis at Cairo Jazz Club 610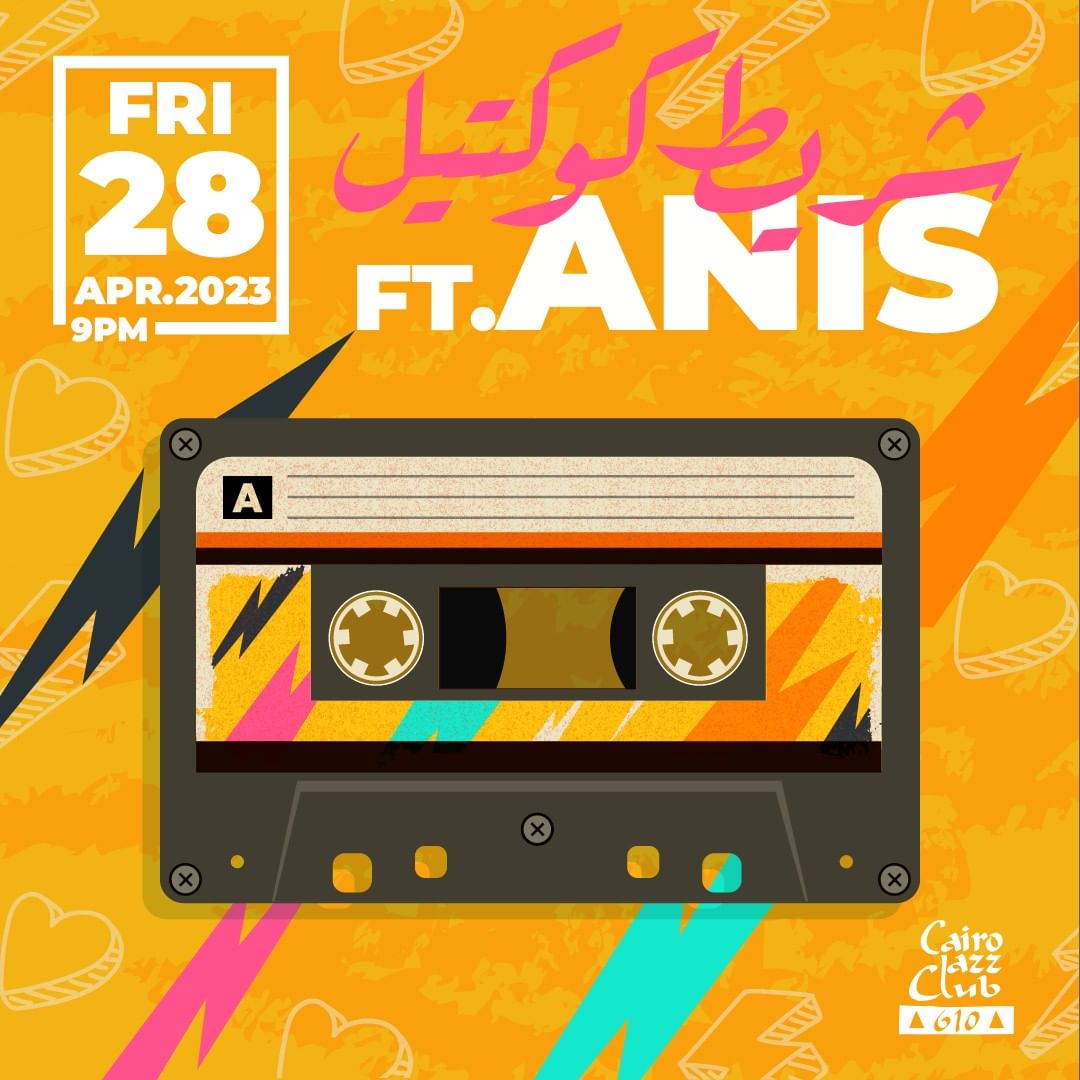 TGIF, Fridays are the perfect time to celebrate surviving another workweek! Head to CJC 610 and dance like nobody's watching to all your favourite English and Arabic pop hits. Whether you're doing the cha-cha slide or the macarena with Anis, you'll have a blast and burn those weekend calories at the same time. Don't miss out on this dance-tastic event!
Kash at Aurora El Gouna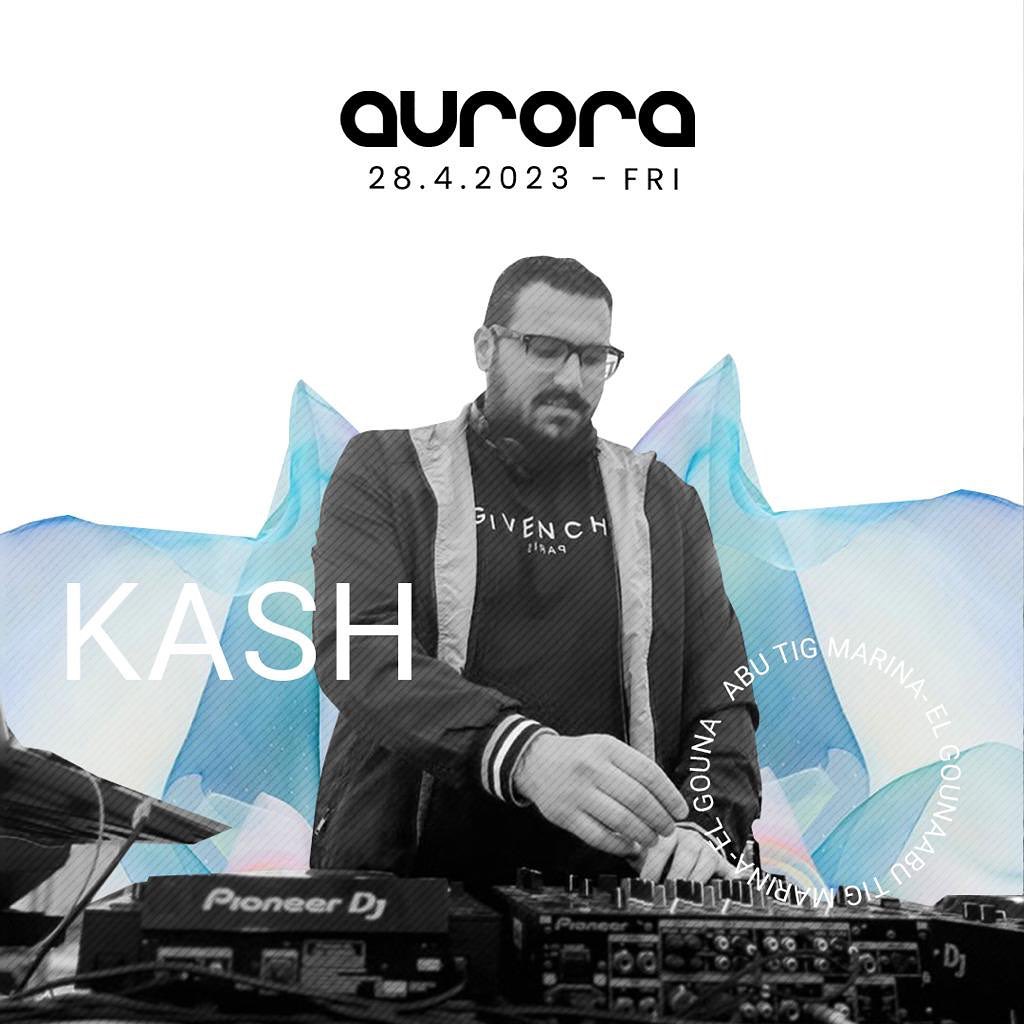 Prepare to dance until dawn! Head to Aurora this Friday for a night of chart-topping hits that will make you feel truly alive. The talented Kash will be in charge of turning up the night.
For more info, click here.
Saturday
Walad & Islam Chipsy at Cairo Jazz Club
Get ready for an explosive night of music at CJC this Saturday. Walad will bring an energetic and unique blend of electronic music with a shaabi twist, followed by the unmatched keyboard skills of Islam Chipsy. This is a night that promises to have you dancing and grooving all night long!
Mazen's Bday Bash at Cairo Jazz Club 610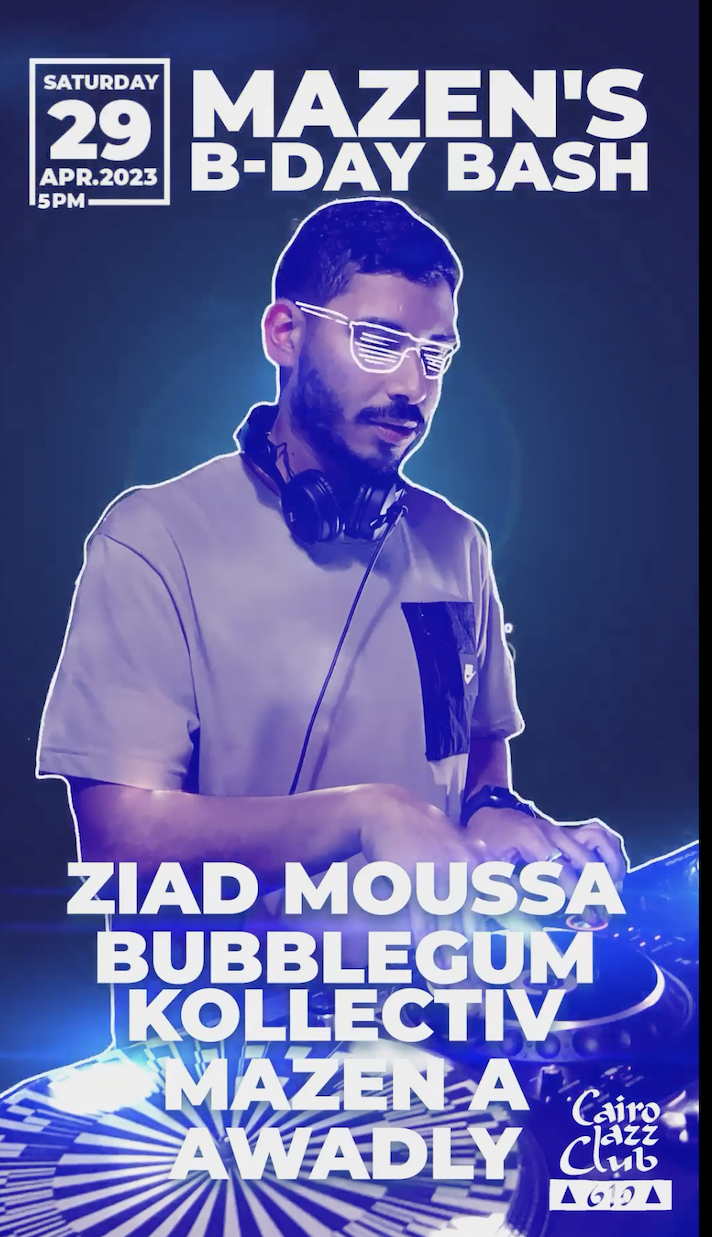 This birthday celebration is going to be lit enough to turn the Grinch into a raver. A lineup of DJs such as bubblegum kollectiv, Ziad Mousa and & Awadly will be tuning in for a night we all won't forget.
AMK at Aurora El Gouna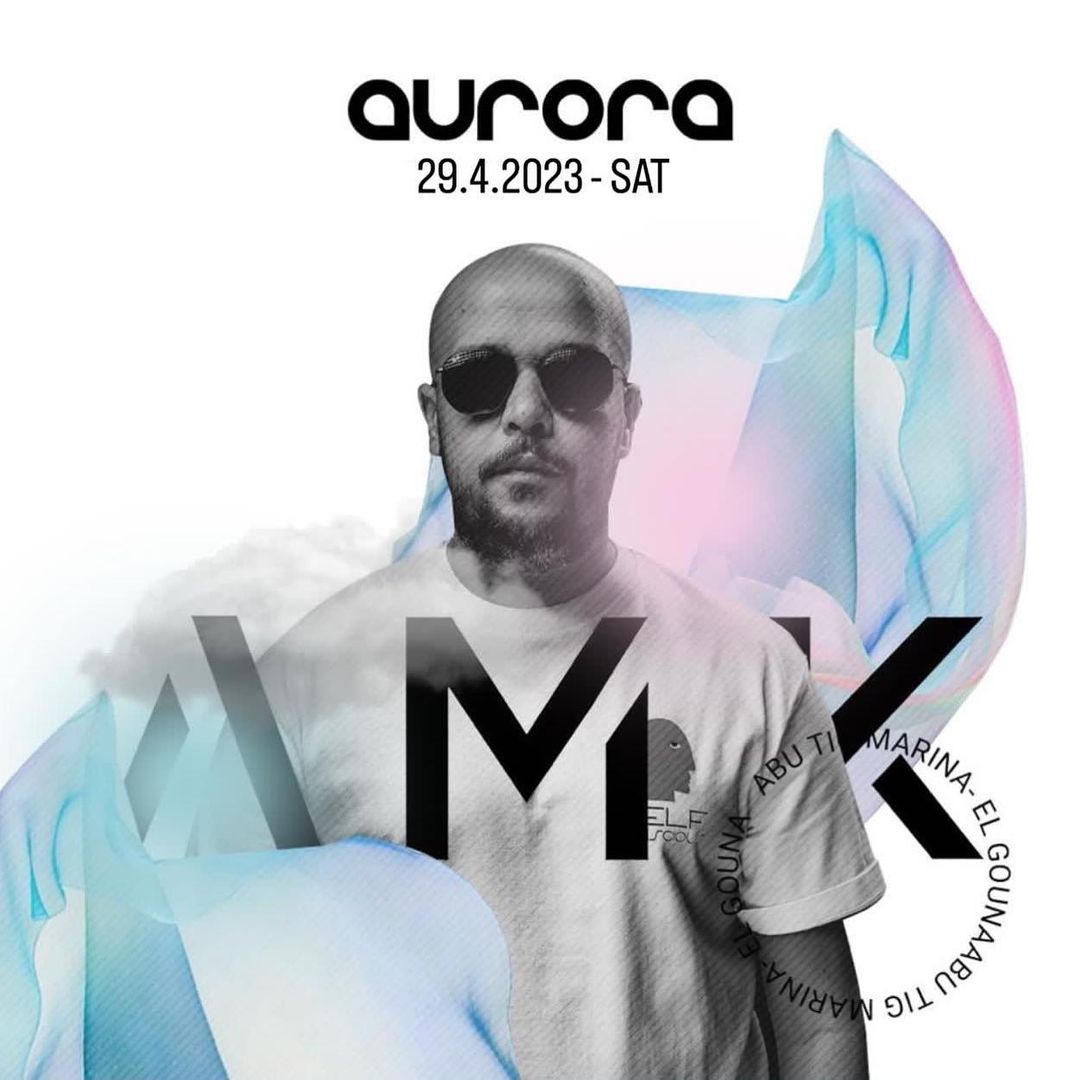 AMK will be bringing his hottest tracks to the Red Sea paradise of Gouna, promising a night of non-stop dancing, good vibes, and unbeatable beats. Let the rhythm take over, and be ready to have the time of your life.
For more info, click here.