written by
Christina John
January has definitely taken a toll on all of us, and a fun weekend is what we need to recharge for February. This weekend is filled with parties, art exhibits, and standup comedy shows; you simply can't spend it at home. Check our weekly guide and pick the event you find most interesting.
Thursday
Lehar B2B Musumeci & Misty at Cairo Jazz Club 610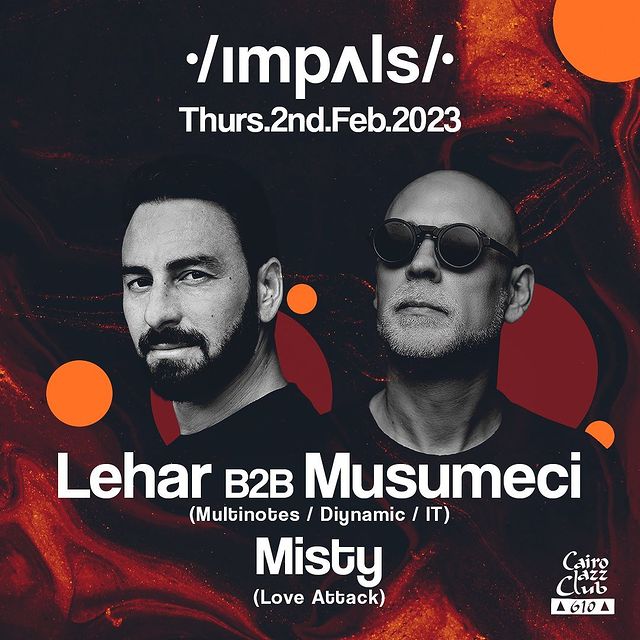 Top-notch DJs will be getting the weekend fun started at CJC 610 this Thursday. Lehar will be playing B2B with the Sicilian DJ and producer Mauro Di Martino. Misty, who has been playing at venues all around the world, will be spinning some of her beats later that night.
For reservations, send CJC 610 a FB message between 12-8 PM.
Hend El Falafly at Picasso Art Gallery New Cairo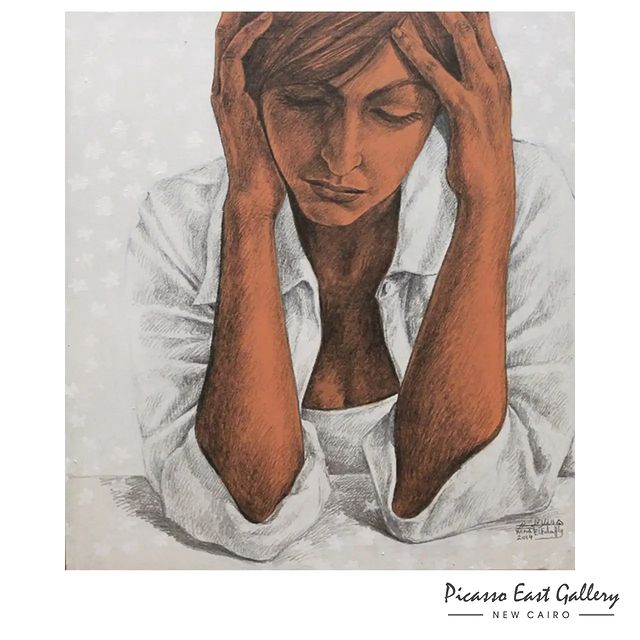 Hend El Falafly has chosen body language as the central theme for her newest show, "Heya". The ability to express feelings and emotions without having to say anything at all is undoubtedly powerful. The show is made in cooperation with Dao Derma Clinic.
For more info, click here.
Carelle Homsy at Zamalek Art Gallery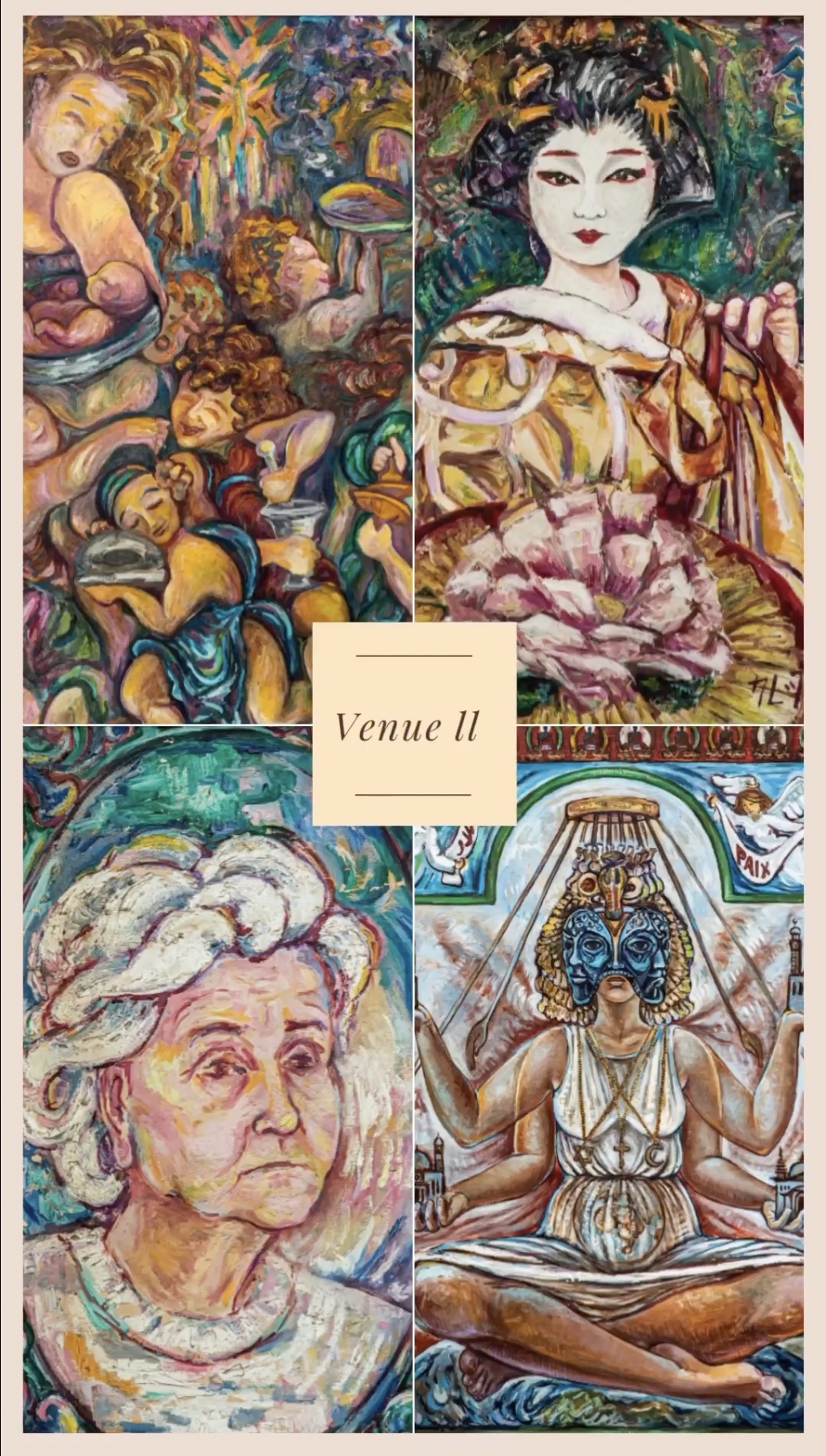 Her immaculately detailed and colourful painting style helped her stand out, and her newest collection is a continuation of her genius. Come see Carelle Homsy's latest exhibit, "Cosmos Flowers", and experience her work in person. The exhibit will be open until February 22nd.
For more info, click here.
Friday
Disco Misr & Bakir at Cairo Jazz Club 610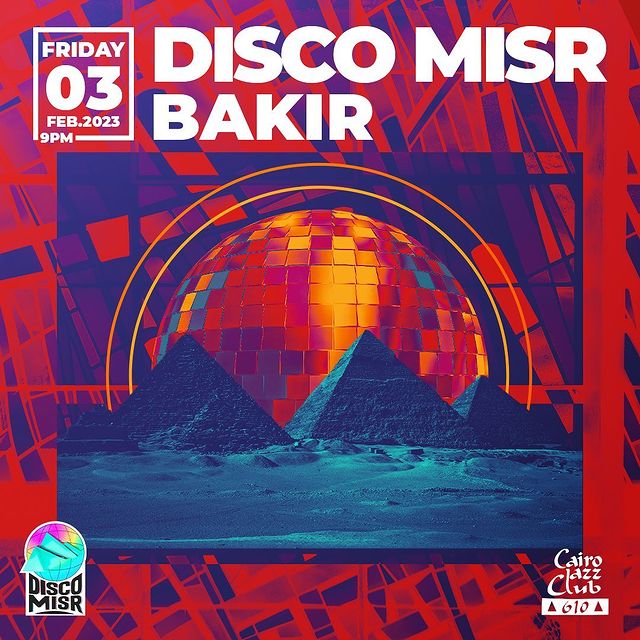 Get ready to be glued to the dance floor as Disco Misr will be spinning some of their signature Arabic retro beats mixed with nu-disco & funk sounds. Bakir will be on warm-up duty and will also be joining at the end of the night.
For reservations, send CJC 610 a FB message between 12-8 PM.
Echonomist Abou Samra & Safwat at Tempo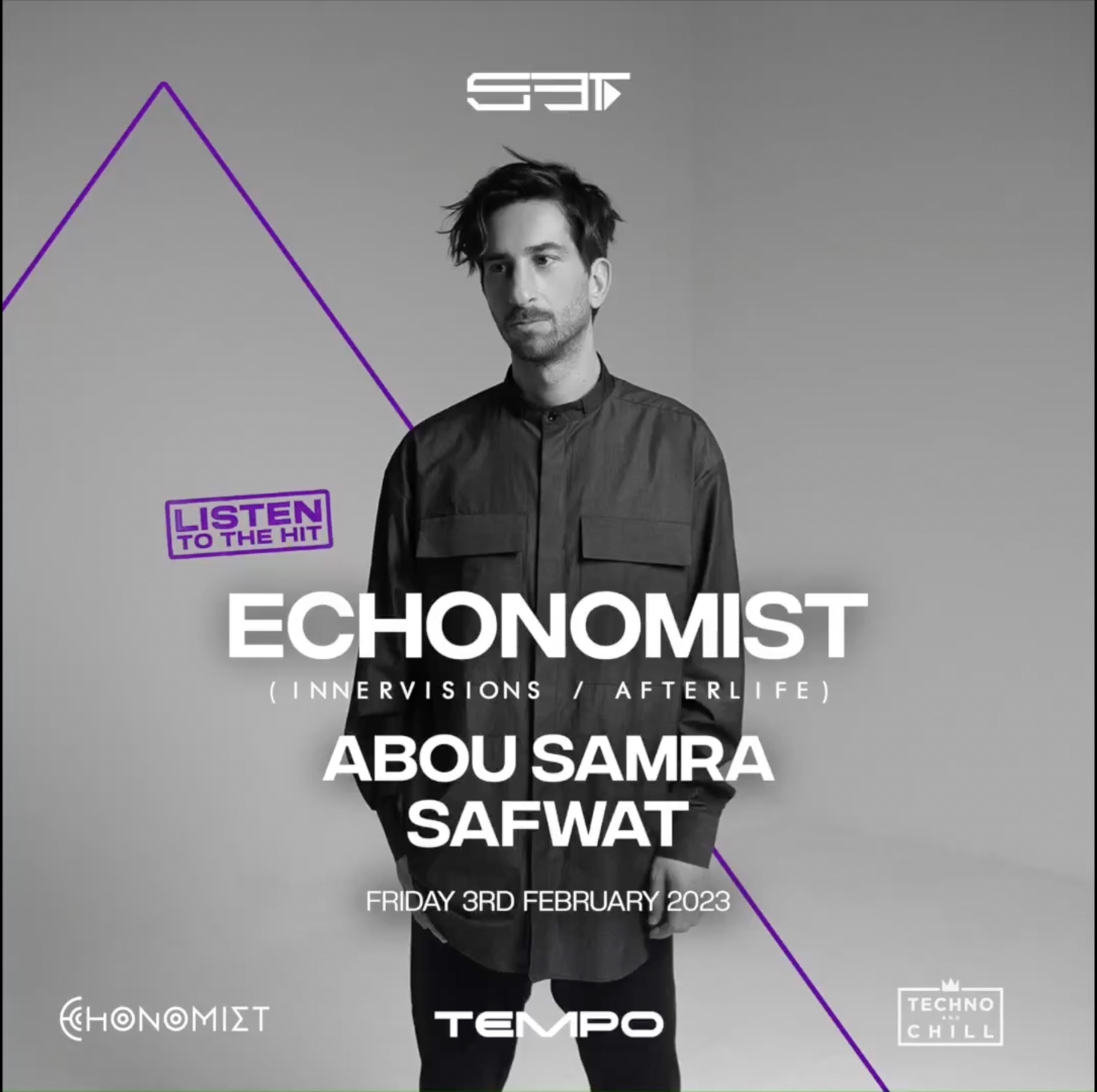 Get your favourite black outfit ready because it is Tempo's dress code for this Friday. The lineup is filled with party music that will keep you busting moves on the dance floor all night. Make sure your group is 21+ because heavy door selection will be applied.
For more info, click here.
Aziz Maraka at El Sawy Culturewheel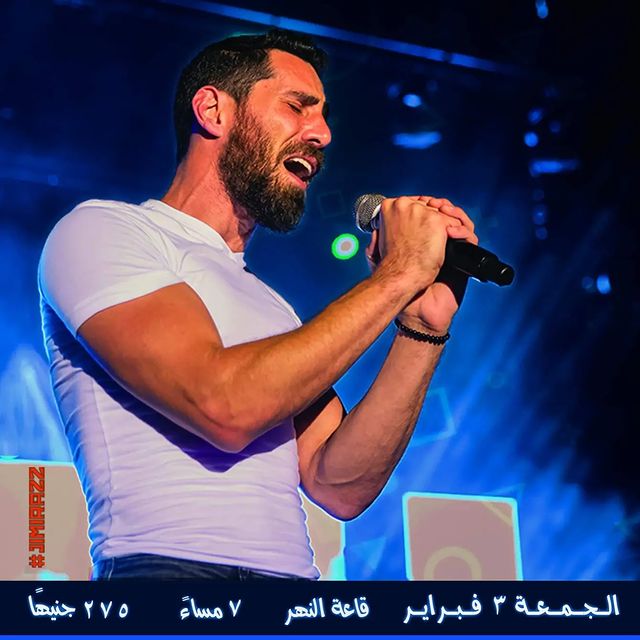 The talented Jordanian eye candy, Aziz Maraka, will be performing this Friday. If you want to get a chance to hear his angelic voice live, you better get your tickets now before they are sold out.
For more info, click here.
Paranoid Eyes at Room Art Space – Garden City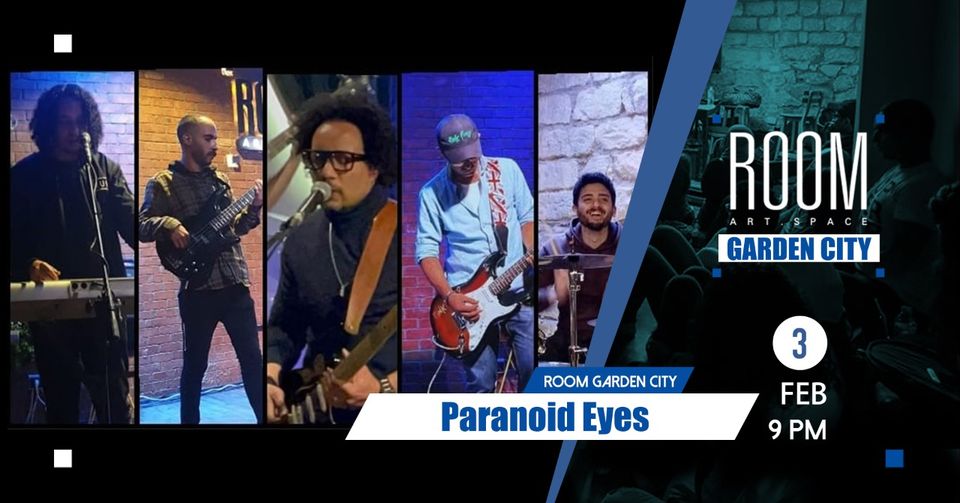 We just checked Pink Floyd's touring schedule, and Egypt is, yet again, not on their list. So until they decide to perform in the land of pyramids, we still have the next best thing. Paranoid Eyes will be bringing The Dark Side to Room Art Space Garden City with their covers for some of Pink Floyd's biggest hits. Join a crowd that shares the same love and passion you have for the band, and come sing along to your favourite songs.
For more info, click here.
Saturday
Shahira Kamal & Sharayet at Cairo Jazz Club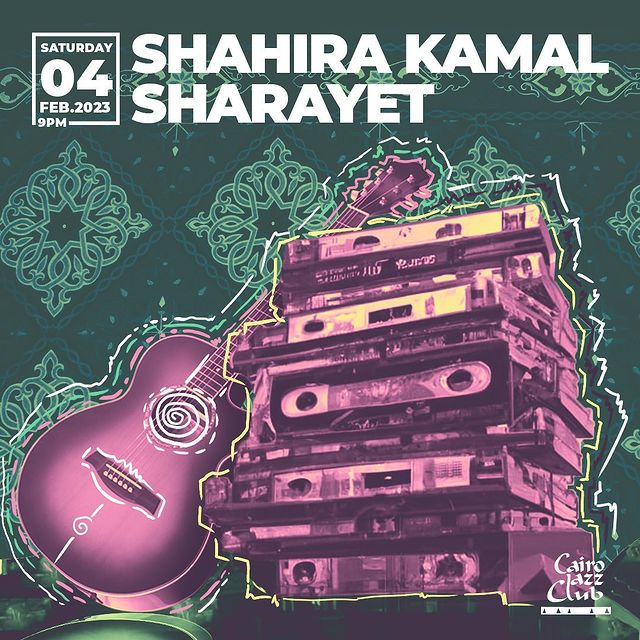 What could be better than saying goodbye to the weekend with the uplifting Arabic tunes of Shahira Kamal? So join her this weekend as she starts off the night with her good vibes and talent. Sharayet will end the night with their renditions of all your favourite 80s & 90s Arabic pop hits.
For reservations, send CJC a FB message between 12-8 PM.
Dou's Bday at Cairo Jazz Club 610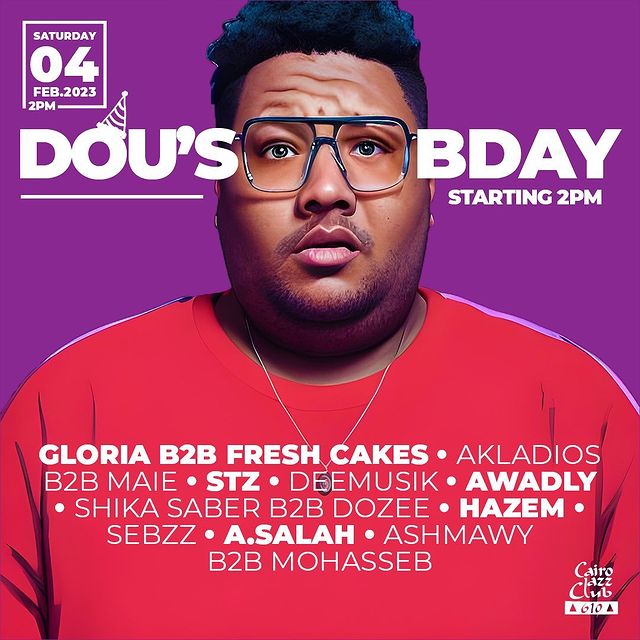 Celebrate everyone's favourite Aquarius this Saturday with an army of DJs and a long lineup. The celebration will start at 2 pm and will last for 12 complete hours. All your favourite DJs will be tuning in to celebrate the birthday boy.
For reservations, send CJC 610 a FB message between 12-8 PM.
Paint & Sip at Four Seasons First Nile Boat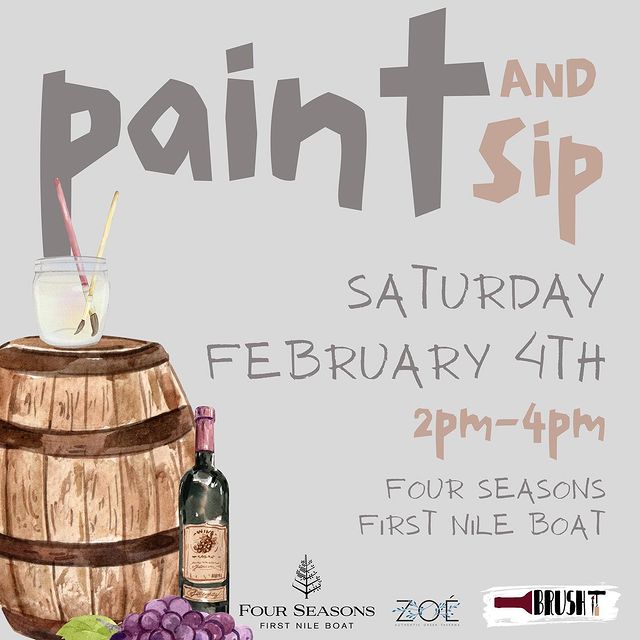 Did you ask your girlfriend what she wanted to do this weekend, and she answered with "I don't know"? Don't fall into this trap, and plan something ahead. Nothing could beat a nice date on a boat by the Nile as you both sip some drinks and paint beautiful scenery. You don't have to be Picasso, as all level skills are welcome. The art supplies you need are all provided at the venue. You and your hubby just need to make reservations.
For more info, click here.
The Comedy Show at Room Art Space New Cairo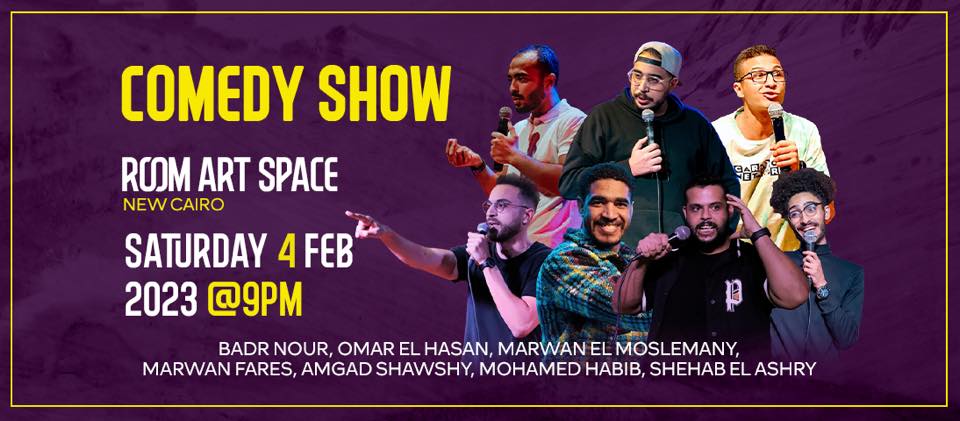 People of the East Side, you better get ready as you are about to forget all about your problem with the help of the Comedy Show. This week's lineup includes Omar El Hasan, Badr Nour, Mohamed Habib, Shehab El Ashry, and others.
For more info, click here.
Standup Comedy Night at Rawabet Art Space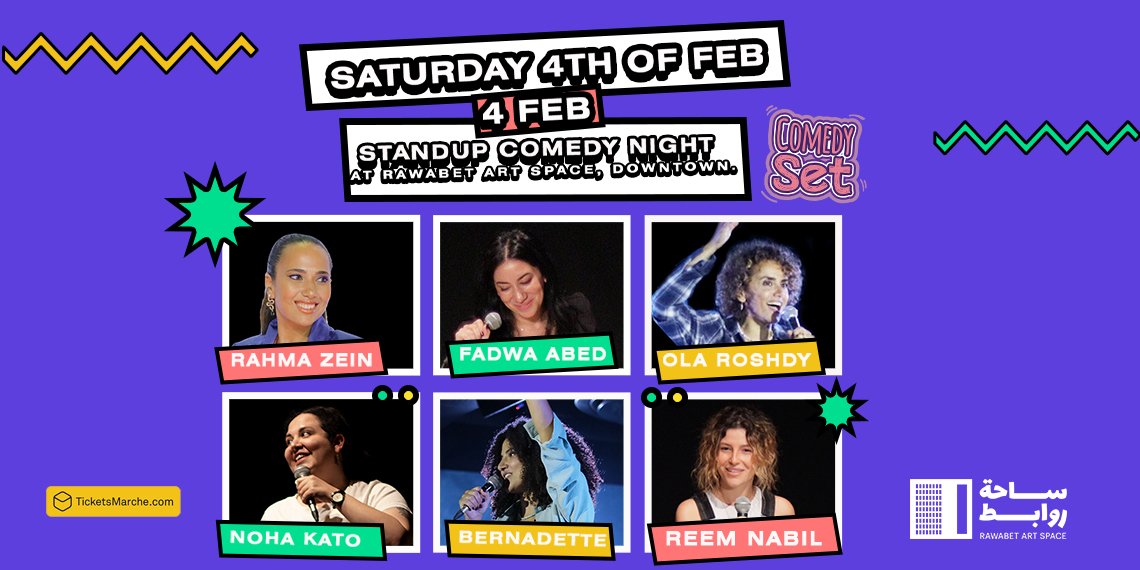 This all-female stand-up crew is all you need to end your weekend right. The lineup for the shows includes the actress Ola Roshdy who is making her comeback to standup comedy, and Fadwa Abed, who'll be performing on stage for the first time ever. Other incredibly talented comedians will be joining, too, like Bernadette, Noha Kato, Rahma Zein, and Reem Nabil.
For more info, click here.  
Ahmed El Saedi & Samih Sawiris at Audimax Theater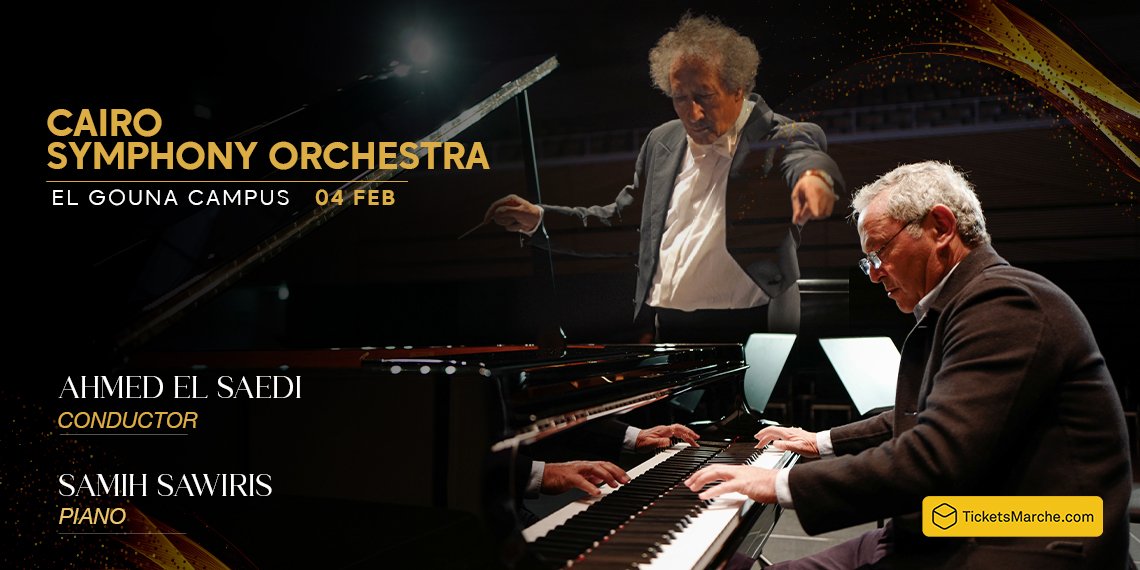 This might be news to some people, but Samih Sawiris is not only one of the wealthiest businessmen in Egypt but also a very talented individual. He has performed with the Swiss orchestra before, and he'll be joining forces with Cairo Symphony Orchestra this Saturday. Come watch him play the piano alongside the incredible conductor Ahmed El Saedi at Audimax Theater in El Gouna. This event's proceeds will go to charity to support the "One Class Program" in Upper Egypt.
For more info, click here.