written by
Christina John
The weekend won't wait for you, and the mundane things you normally do with your friends need a bit of a twist. So from art exhibits to music performances and upbeat parties, we have gathered a list of events to make it easier for you to choose where you spend your weekend.
Thursday
Mohamed El Ganoby at Picasso Art Gallery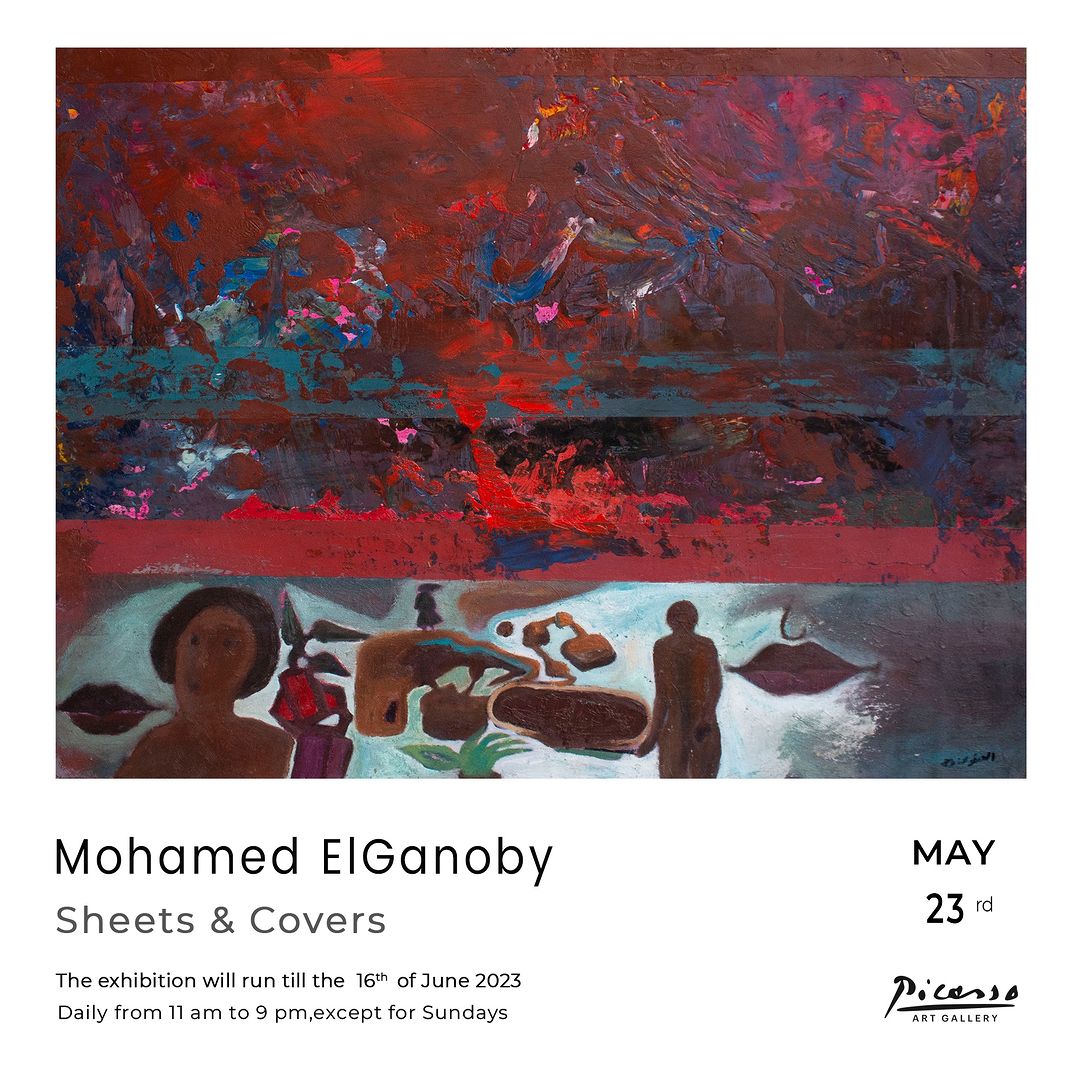 Immerse yourself in the extraordinary world of "Sheets and Covers", the solo exhibition by Mohamed El Ganoby. This captivating showcase celebrates the power of storytelling and the universal connections we share. With a unique blend of European influences and his southern Egyptian background, El Ganoby's artwork is truly one-of-a-kind. Explore this remarkable exhibition until June 16th, from 11 AM to 9 PM (excluding Sundays).
For more info, click here.
Nada Mobarak at Ubuntu Art Gallery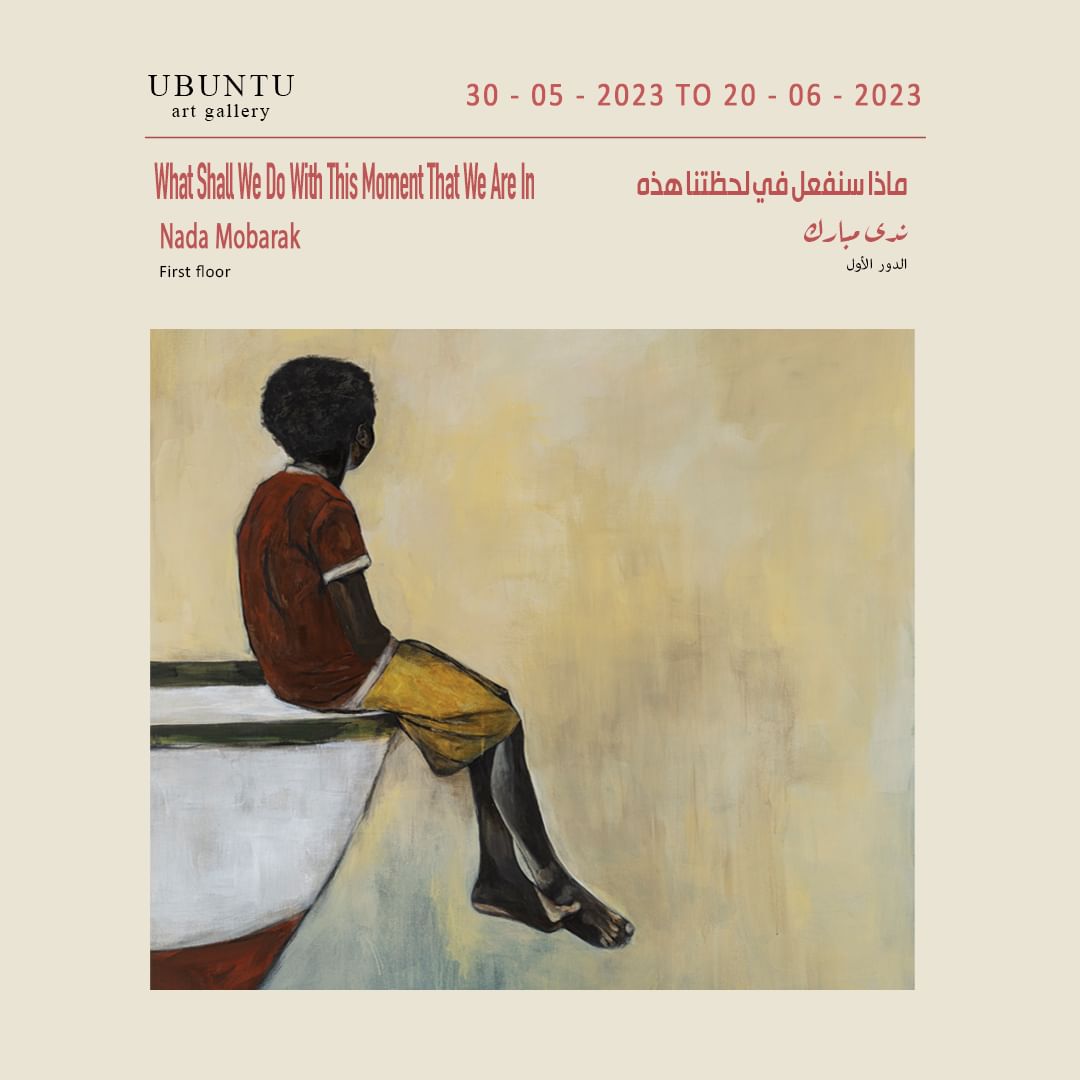 Your mind will be baffled at Ubuntu Art Gallery's exhibition, "What Shall We Do With This Moment That We Are In" by Nada Mobarak. Explore the thought-provoking artworks that will be available until June 20th. Open daily from 11 am to 8 pm, except Fridays.
For more info, click here.
Miniature at Ubuntu Art Gallery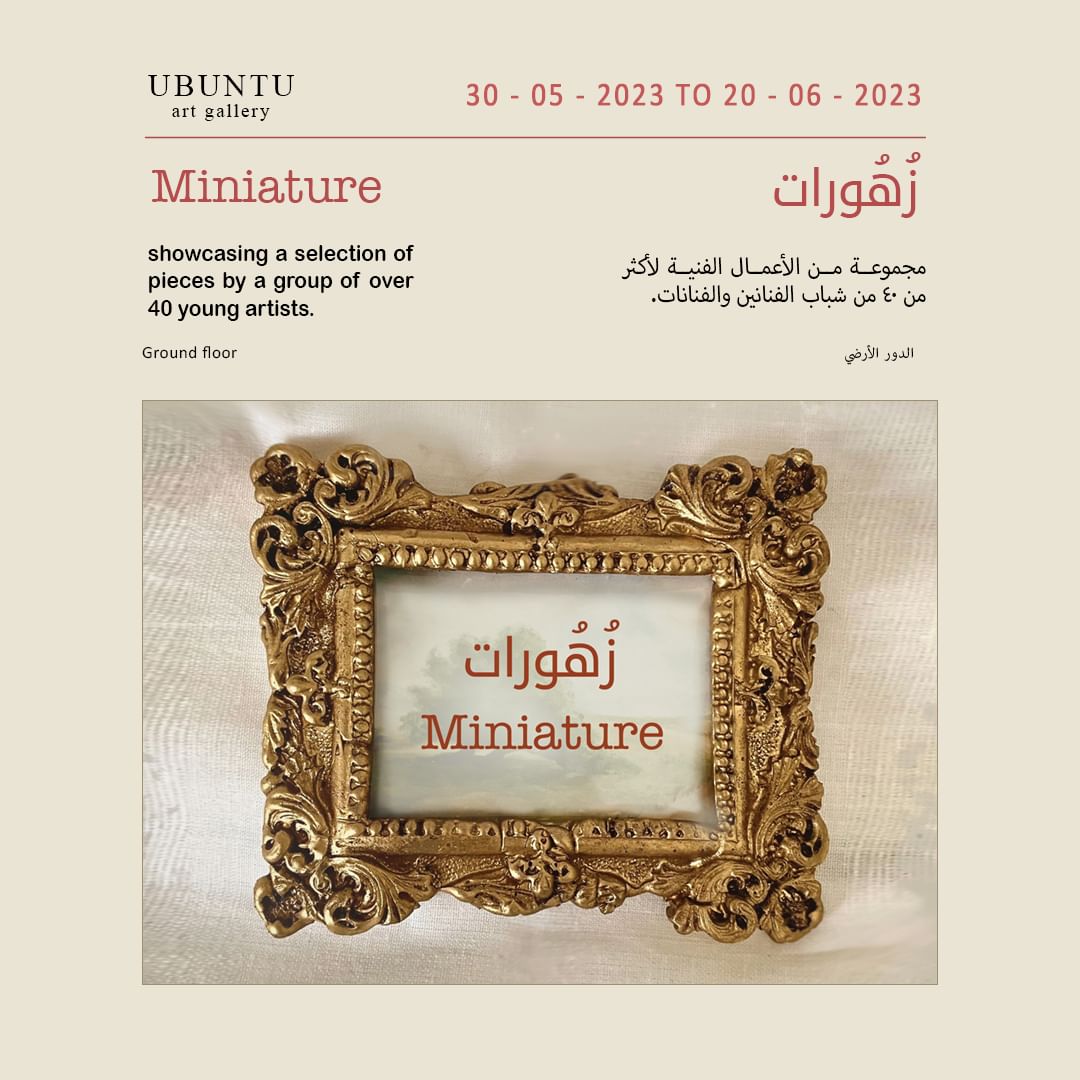 You will be swept away by the vibrant world of art that will be available at Ubuntu Art Gallery. The "Miniature" is an exhilarating exhibition featuring an incredible selection of works by over 40 young artists. Stop by so you can get a look at the incredible masterpieces that will be on display until June 20th.
For more info, click here.
Shaimaa Darwish at Nile Art Gallery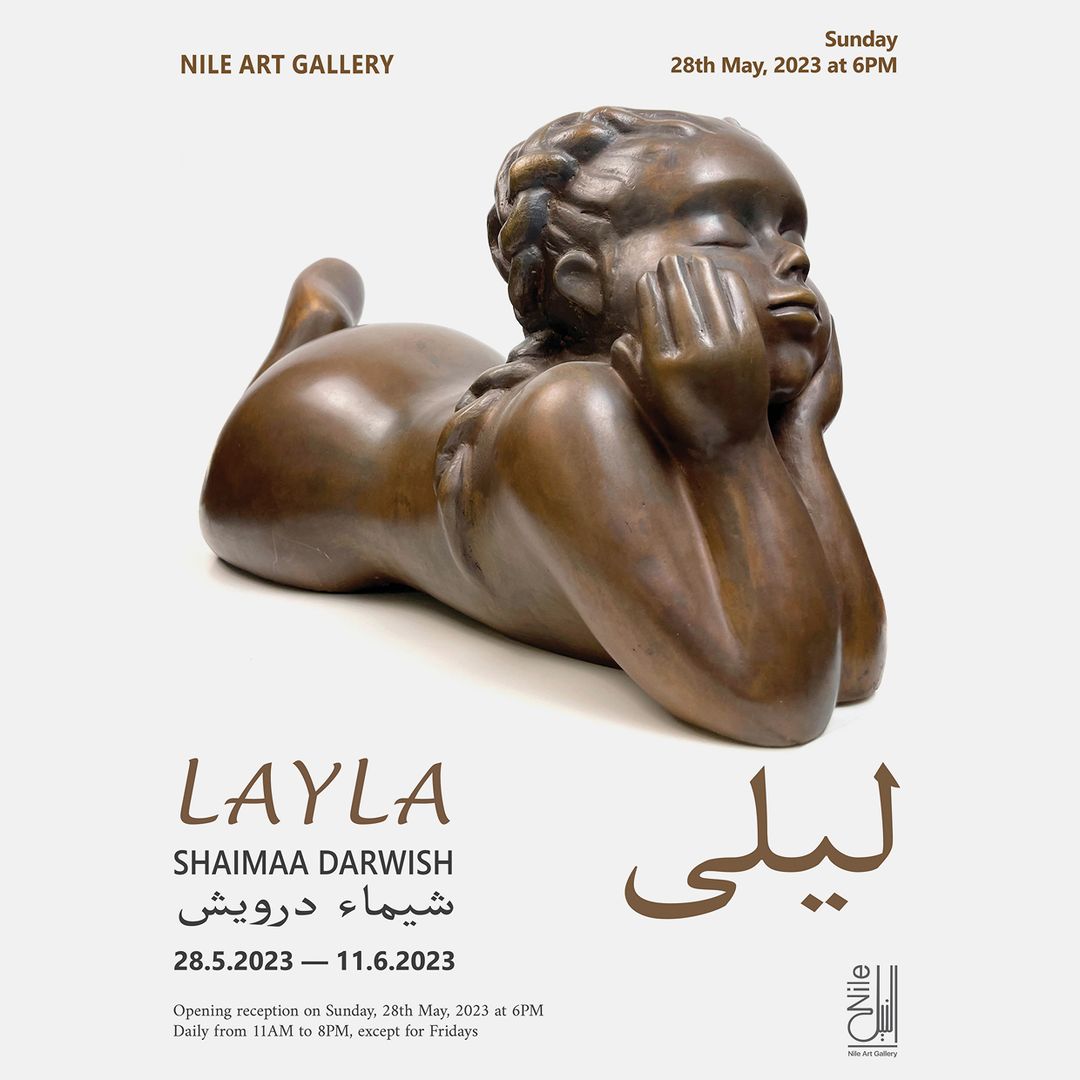 Embark on a mesmerising artistic journey at the exquisite art exhibition titled "Layla" by the visionary artist Shaimaa Darwish. Get a chance to feel the delight in Darwish's captivating artworks showcased until June 11th. Explore daily from 11 am to 8 pm, excluding Fridays.
For more info, click here.
Womb at AUC Al Falaki Theatre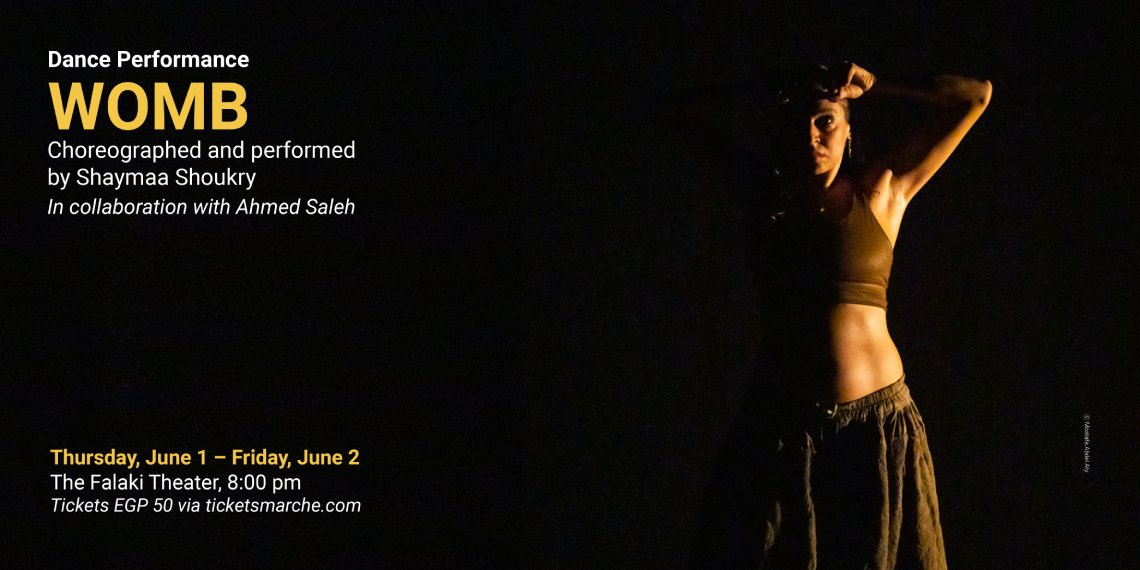 Experience a mesmerising dance performance at AUC Al Falaki Theater. A soul-stirring journey that Shaymaa Shoukry will take you on through her choreography and solo performance that goes into the exploration of the womb. Through repetitive movement, sound, and light, this transformative experience invites spectators on a trancelike odyssey of inner reflection.
For more info, click here.
Aly Eissa with Gouda Bar (Release of his first Album) & Abo Sahar at Rawabet Art Space
You'll be spellbound by this extraordinary musical event. Composer and Oud player Aly Eissa will transport you to ethereal realms with his mesmerising compositions, which include a fusion of diverse influences that create a tapestry of meditative sound. The eagerly awaited release of his album "Gouda Bar" is finally here. And there's more! Experience the captivating artistry of Abo Sahar, who skillfully blends authentic and contemporary music bringing to life the extraordinary "trobby" genre. Let the music take you on a transformative journey of self-discovery.
For more info, click here.
Fairouz Tribute Night at Room Art Space Garden City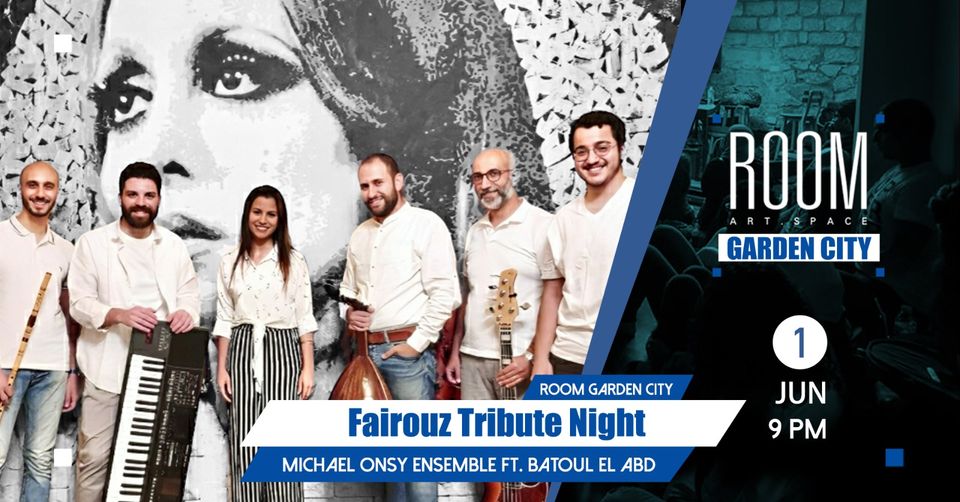 If your favourite thing to do every morning is drink your coffee as you blast "Nassam Alayna El Hawa" and "Rageen Ya Hawa", then this tribute night will touch your soul. Batoul El Abd will be accompanied by the talented musicians Michael Onsy on oud, Feras Nouh on piano, Emad Sidhom on bass guitar, Peter Romany on nai, and Mark Samuel on percussions. So don't miss out on this extraordinary celebration of Fairouz's timeless music.
For more info, click here.
Friday
Shababco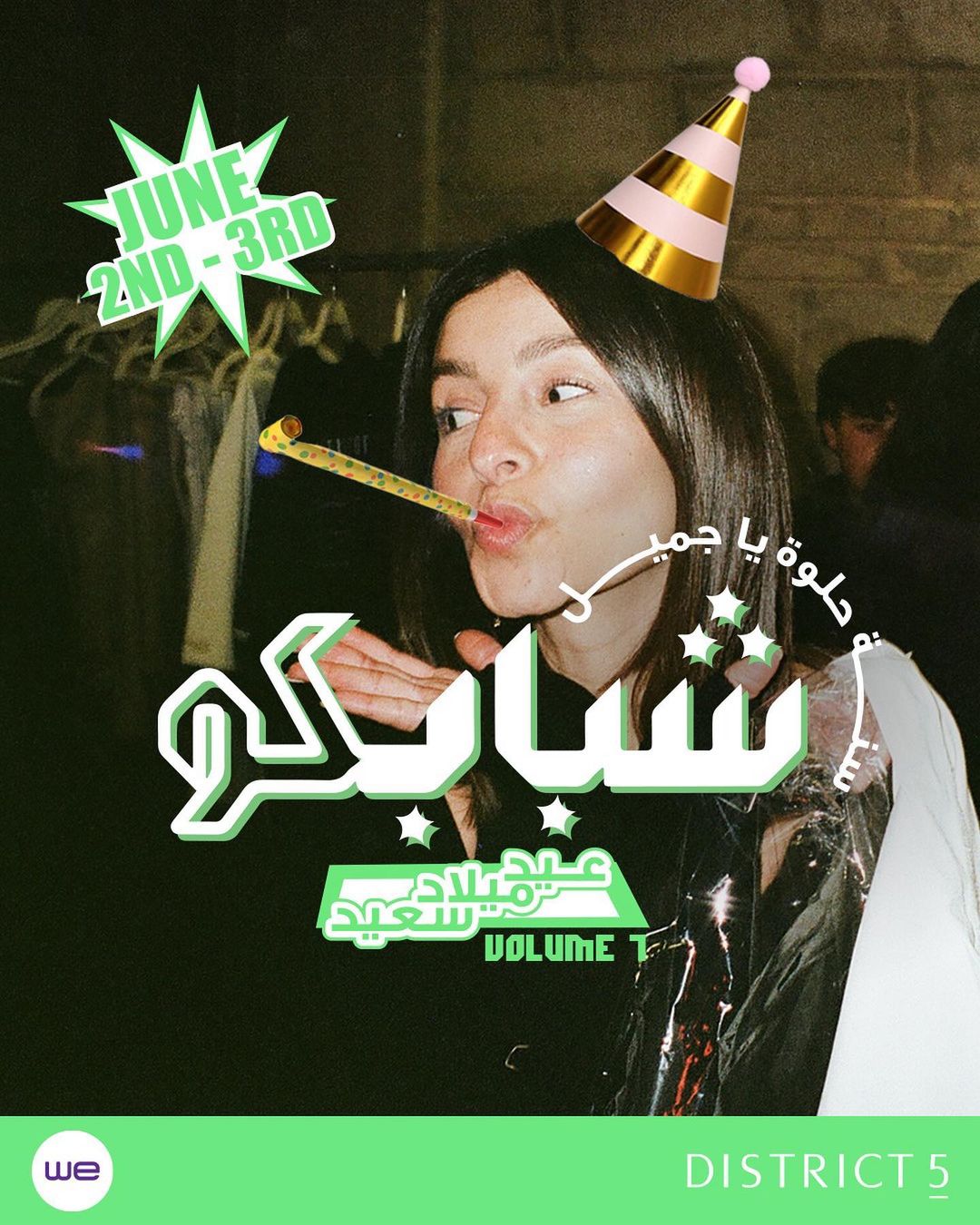 If you want to get in on all the latest fashion trends, enjoy some delicious food, and check out live performances from up-and-coming artists, Shababco is the place to be this weekend! They're back with volume 7 of the two-day event highlighting Egypt's young creators and entrepreneurs. This time around, you can find Shababco in District 5, New Cairo.   
Grab your tickets here.
Absurd & Beyond at Rawabet Art Gallery
A laughter-filled extravaganza as ACT Theatre Group presents The Famous For Fifteen Minutes Festival: Absurd & Beyond. Enjoy a series of hilarious fifteen-minute plays by renowned American playwrights like Toby Armour and Christopher Lockheardt. Secure your tickets online and print them one hour before the performance.
For more info, click here.
Cairo Prints at Cairopolitan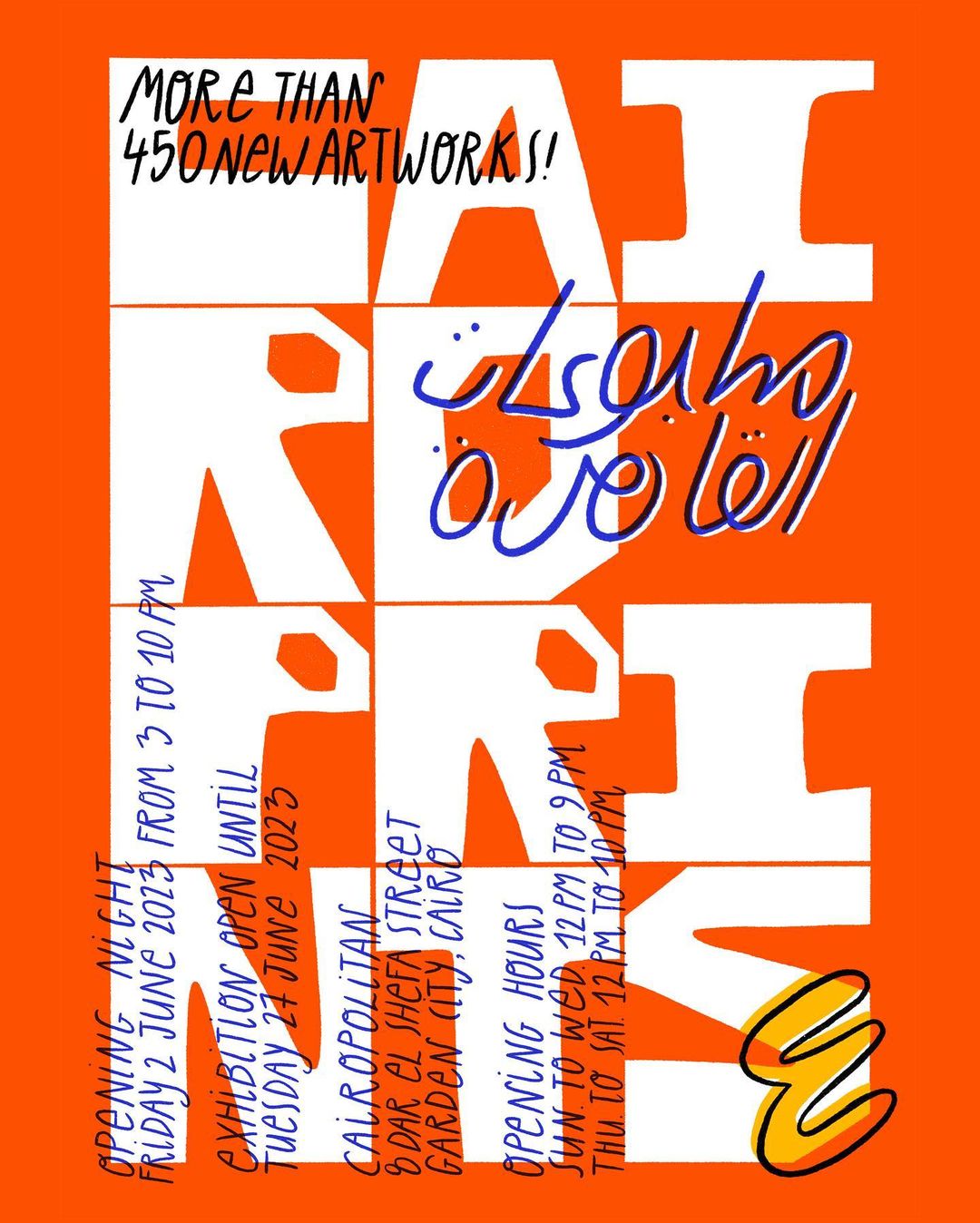 Cairopolitan, as usual, is bringing you into the vibrant world of printmaking at the highly anticipated fourth edition of the Cairo Prints exhibition. Discover a stunning collection of over 450 new prints showcasing the incredible talent of 150+ artists from Egypt and beyond. The gallery will be in Garden City for a month-long celebration of this captivating art form.
For more info, click here.
Laughter Party at Room Garden City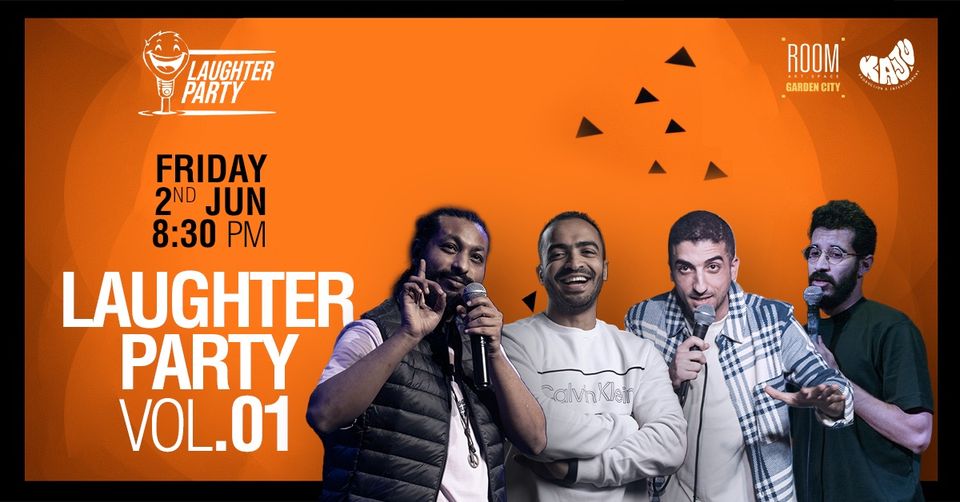 An inaugural stand-up comedy show with the hilarious Laughter Party. Join Room Art Space Garden City on Friday for a night packed with jokes and giggles. Don't miss out on the comedic brilliance of Seif Amr, Hamza Bahaa, Abdelrahman Magdy, and Badr Nour.
For more info, click here.
A. Salah & Duo at Bullona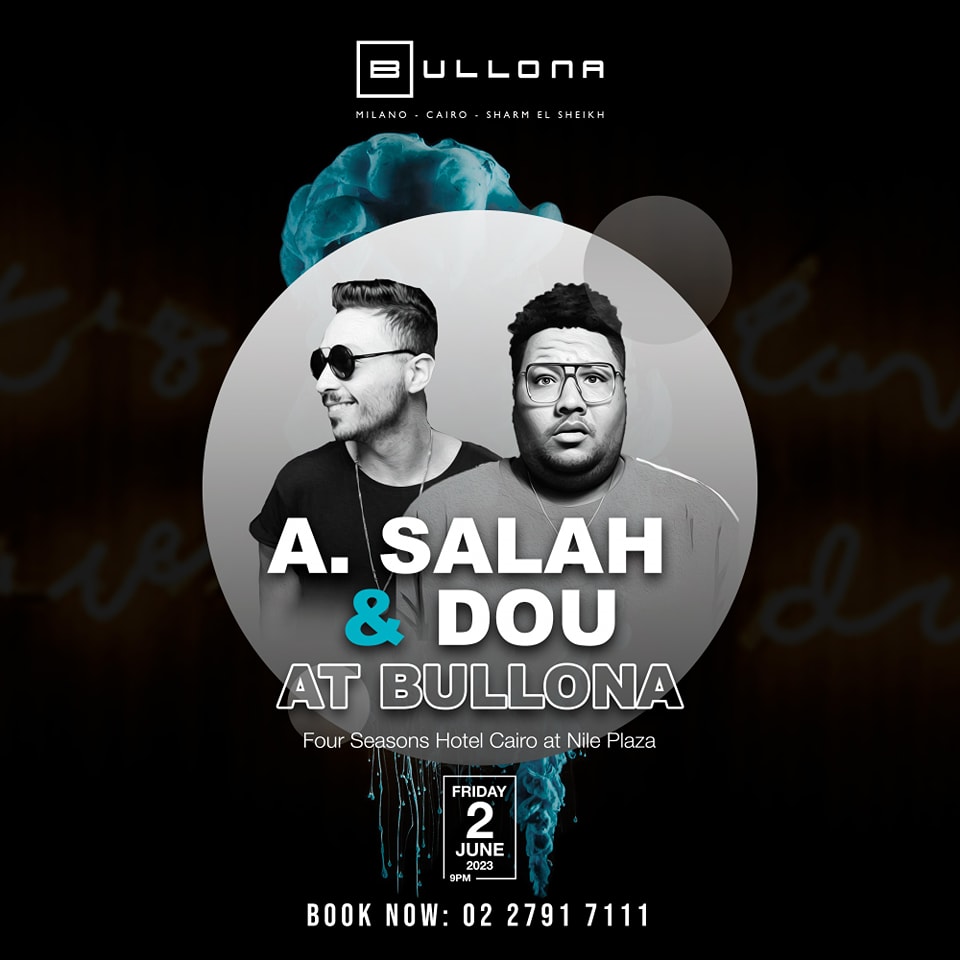 For an electrifying Friday night filled with pulsating beats by the incredible DJs Dou and A. Salah, you better book your spot now. Experience the ultimate music vibe at the stunning Bullona, where great views, delicious food, and fantastic drinks await.
For more info, click here.
Grill Set Up at Ezbet El Naim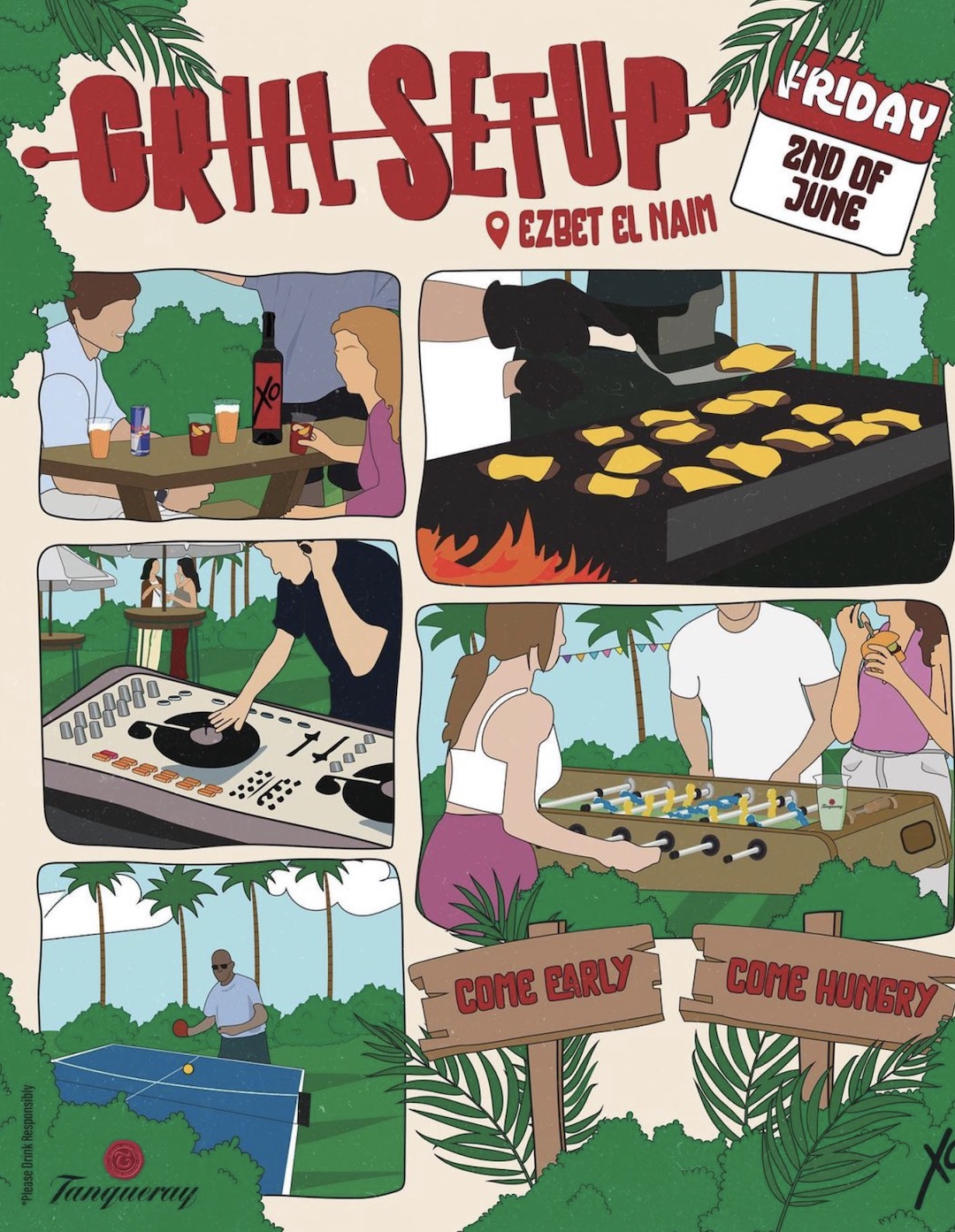 Join us for another daytime party with Grill Set Up! This event is perfect for everyone, including those who typically have to leave early. Enjoy live music, delicious barbeque items, and tasty drinks surrounded by nature. Bring your friends and make unforgettable memories. 
For more info, click here. 
Saturday
Cairo Flea Market at Zamalek Fish Garden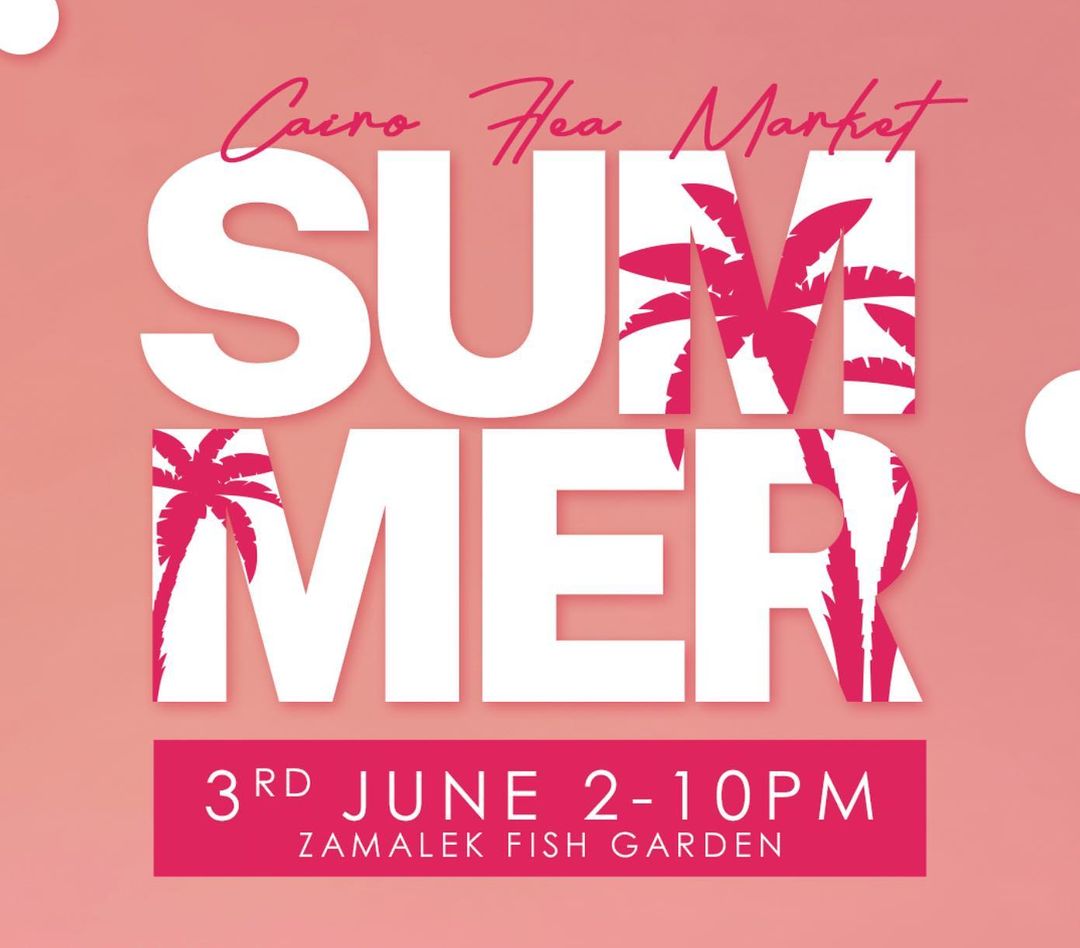 We hope you have been saving up because the shopping extravaganza at the highly anticipated Summer Edition of the flea market is here. Pass by this Saturday at the Zamalek Fish Garden from 2 pm onwards. Discover a treasure trove of local brands, vintage shops, and so much more.
For more info, click here.
Al Hezb El Comedy at Room Art Space New Cairo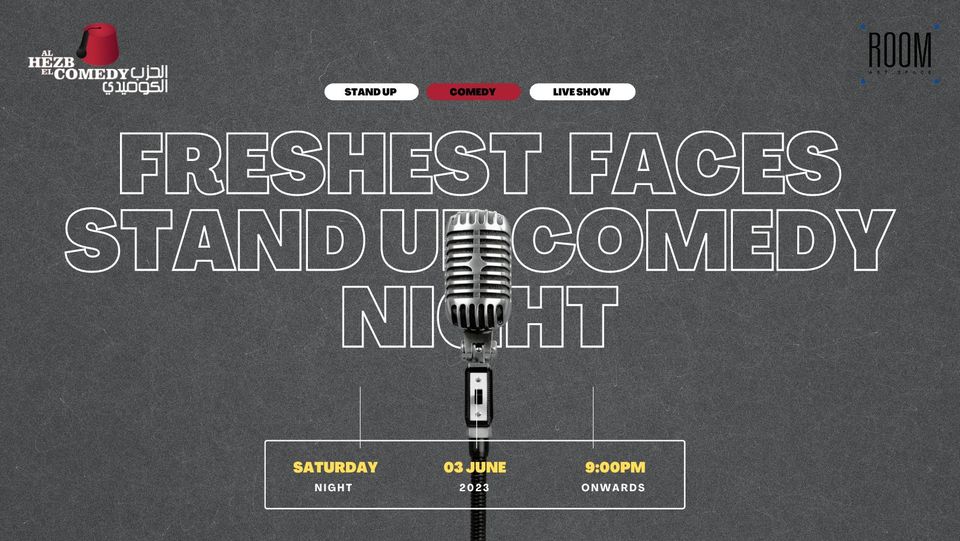 Al Hezb El Comedy is back in action, ready to tickle your funny bone at Room New Cairo. Prepare for a side-splitting evening with a brand-new lineup of hilarious and witty comedians. This Saturday, an unforgettable night of laughter and good times will get you ready for the week.
For more info, click here.
Luka On Her Own at Room Art Space Garden City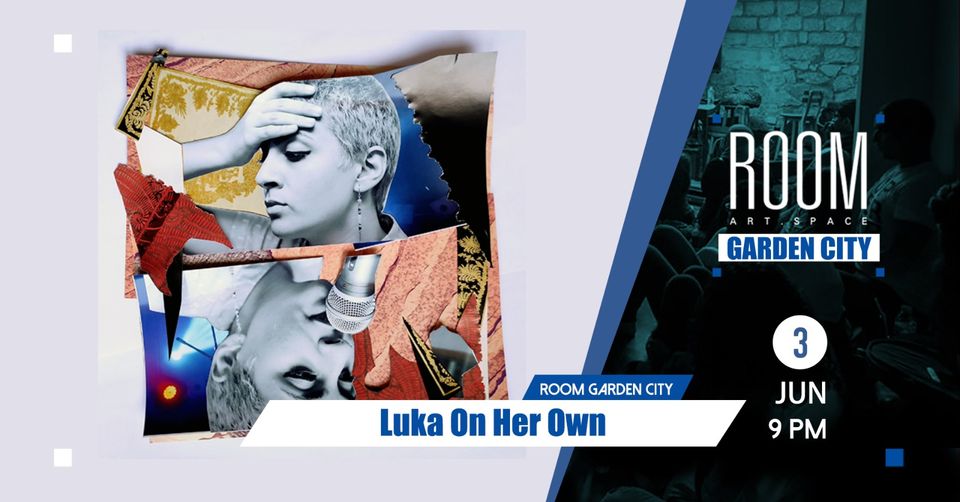 The singer-songwriter and co-founder of do3souqa, Luka, takes the stage to share her musical journey. An intimate evening of heartfelt storytelling and soulful melodies awaits you on Friday.
For more info, click here.