Get ready for an eventful weekend filled with entertainment, culture, and laughter in Cairo! From comedy nights that will have you in stitches to musical tributes honouring legends like Michael Jackson and Sayed Darwish and even a journey into the world of artificial intelligence, there's something for everyone. Join us in exploring the exciting lineup of events happening in the city, promising unforgettable moments and enriching experiences for all. So, mark your calendars and get ready to make the most of your weekend in Cairo!
Thursday
Rare Melodies of Sayed Darwish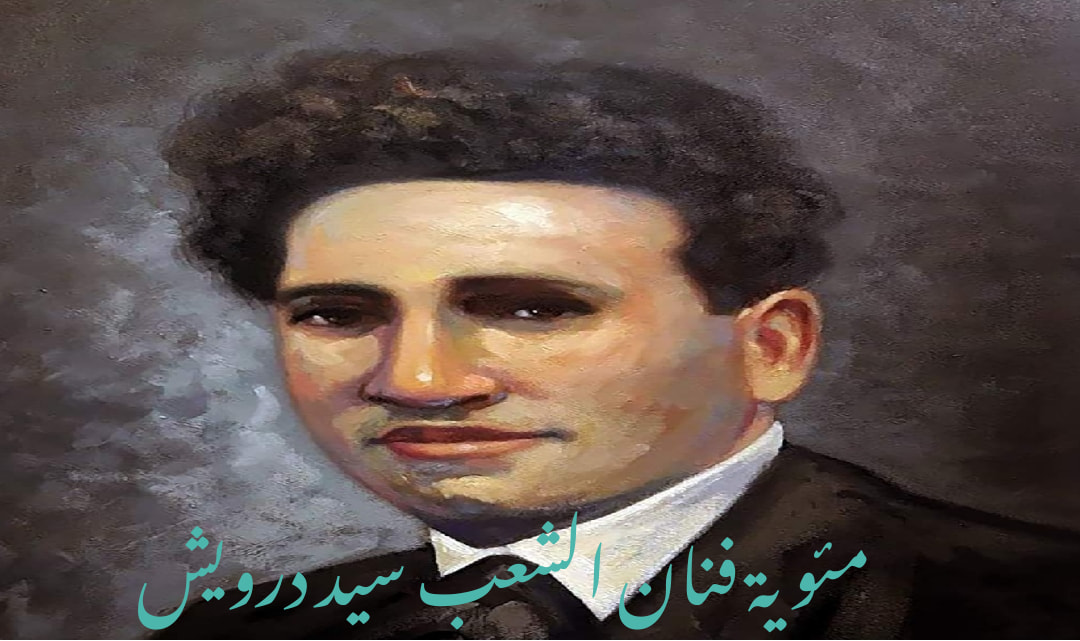 In honour of the 100th anniversary of the passing of the Egyptian musical legend Sayed Darwish, join Noir Art Zone for a special evening titled "Rare Melodies of Sayed Darwish." This remarkable gathering of music enthusiasts, vocalists, and musicians promises an unforgettable tribute to the beloved artist. Mark your calendars for Thursday, September 14th, at 8 PM to celebrate the enduring legacy of Sayed Darwish.
You can view the event here.
Comedy Night بلا هدف at Room Garden City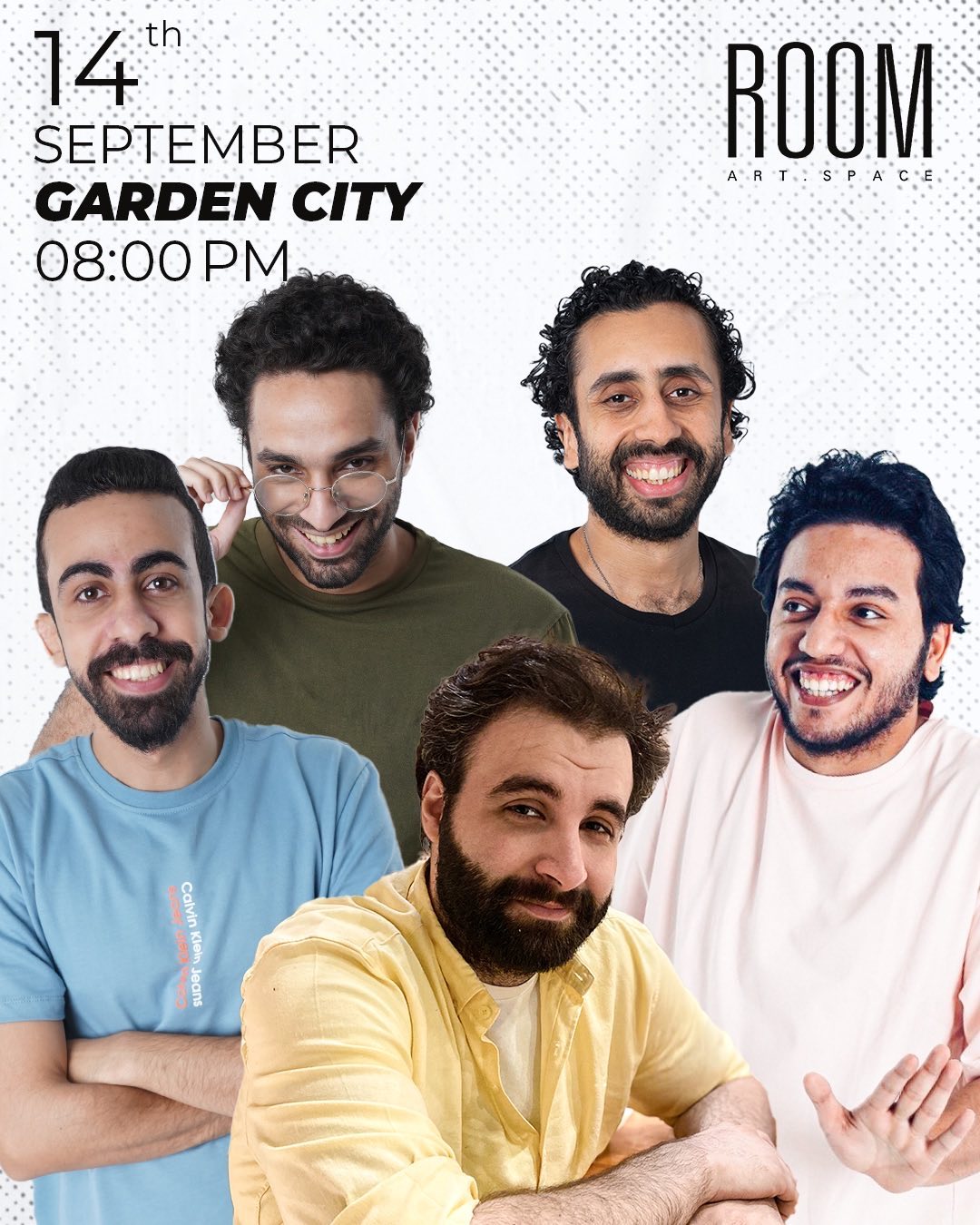 Get for a night of uncontrollable laughter at Room Garden City, where five gifted comedians will immerse you in their tales and ensure an evening filled with non-stop hilarity, all for the sheer joy of it!
For more info, click here.
Michael Jackson Tribute Night at Cairo Jazz Club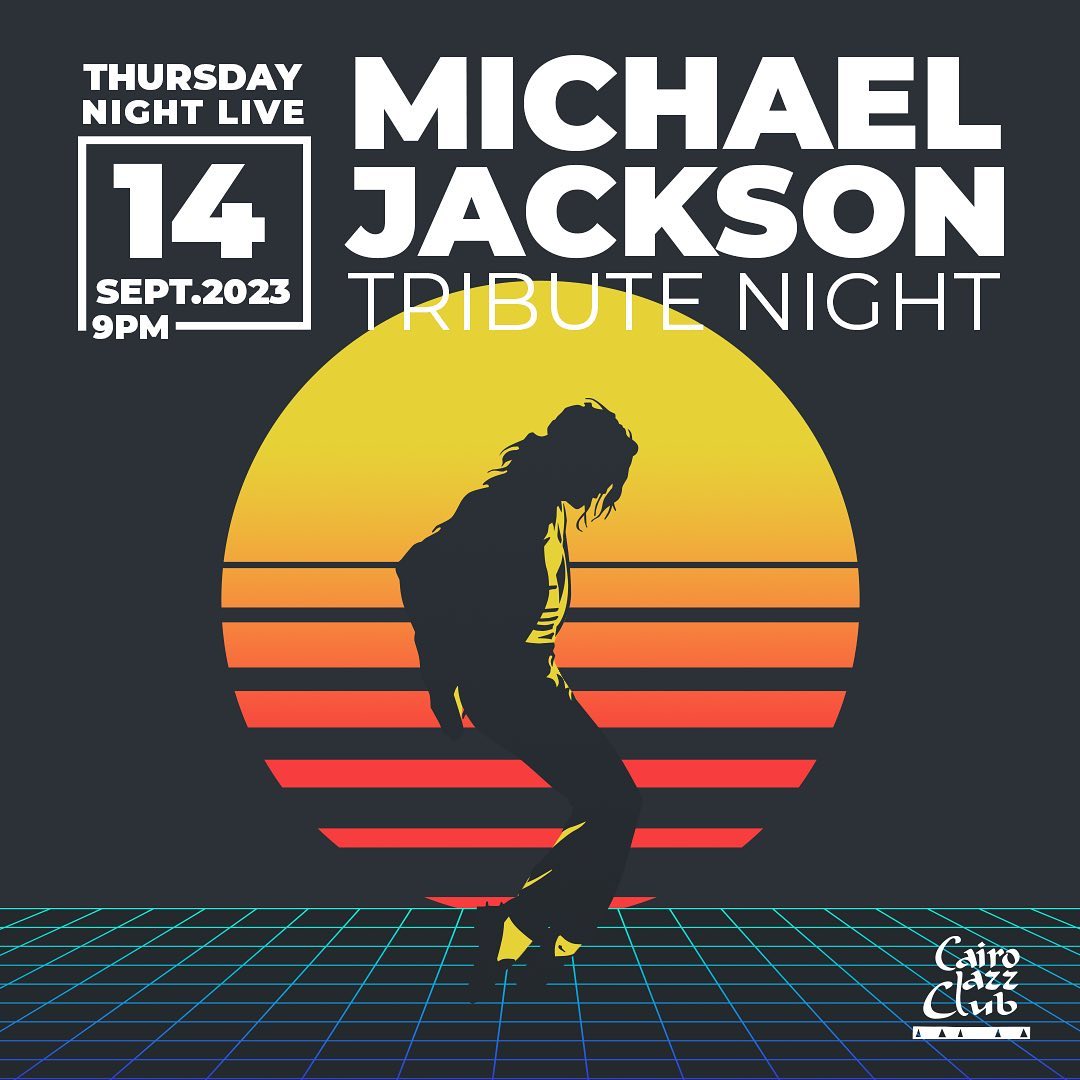 Make sure not to overlook this thrilling tribute to Michael Jackson at Cairo Jazz Club and relish an evening brimming with the iconic tunes of the King of Pop!
For more info, click here.
Free AI Workshop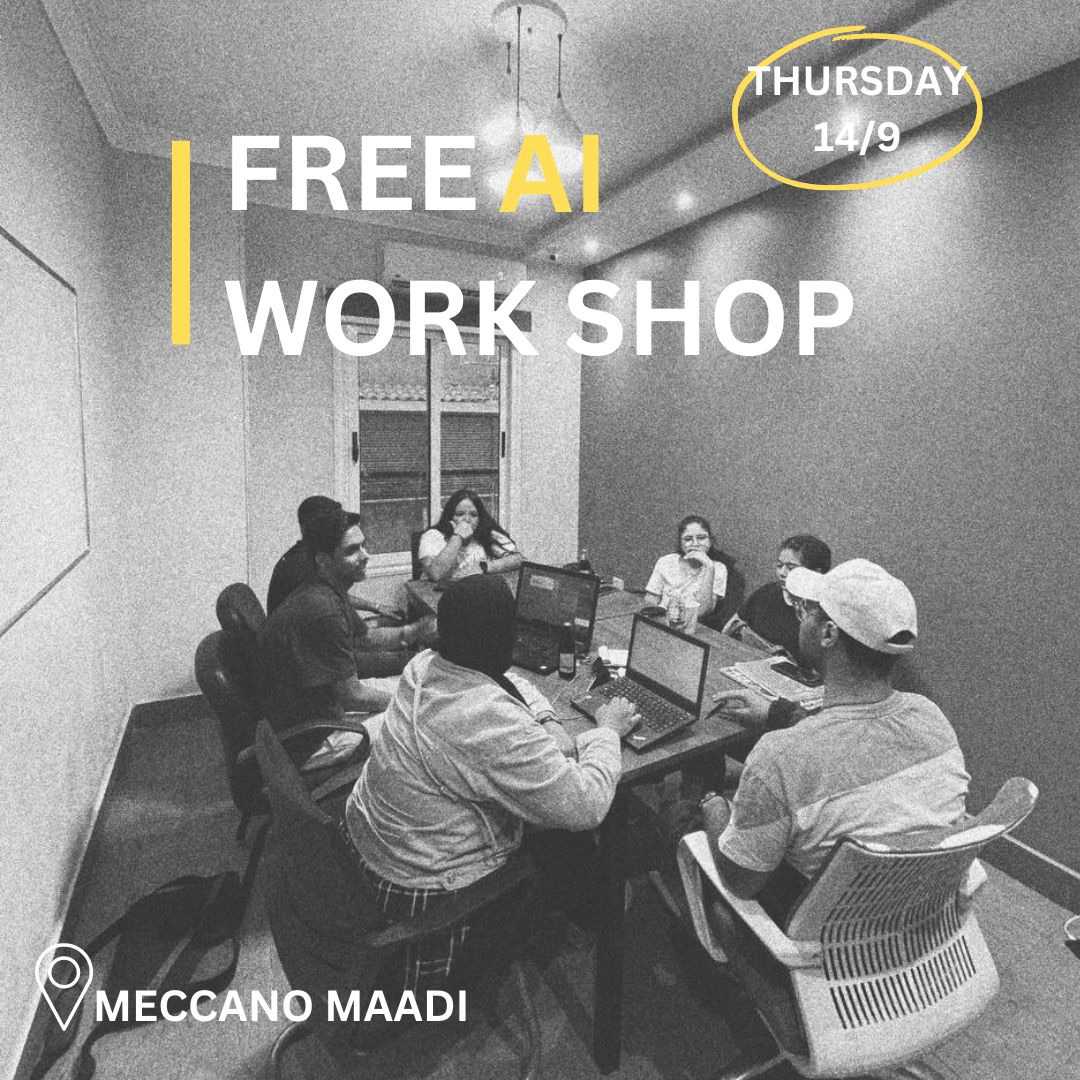 Explore the world of Artificial Intelligence in your professional journey! Get ready for a free workshop on September 14, 2023, at 6:00 PM, hosted at Mekano El Maadi. This workshop will introduce you to the fundamentals of AI and its practical applications, showcasing how you can enhance your career through smart technologies. Discover the potential career opportunities arising from advancements in artificial intelligence. Seize the opportunity to learn from AI experts. Hurry up, as spots are limited!
You can view the event here.
MedFest Egypt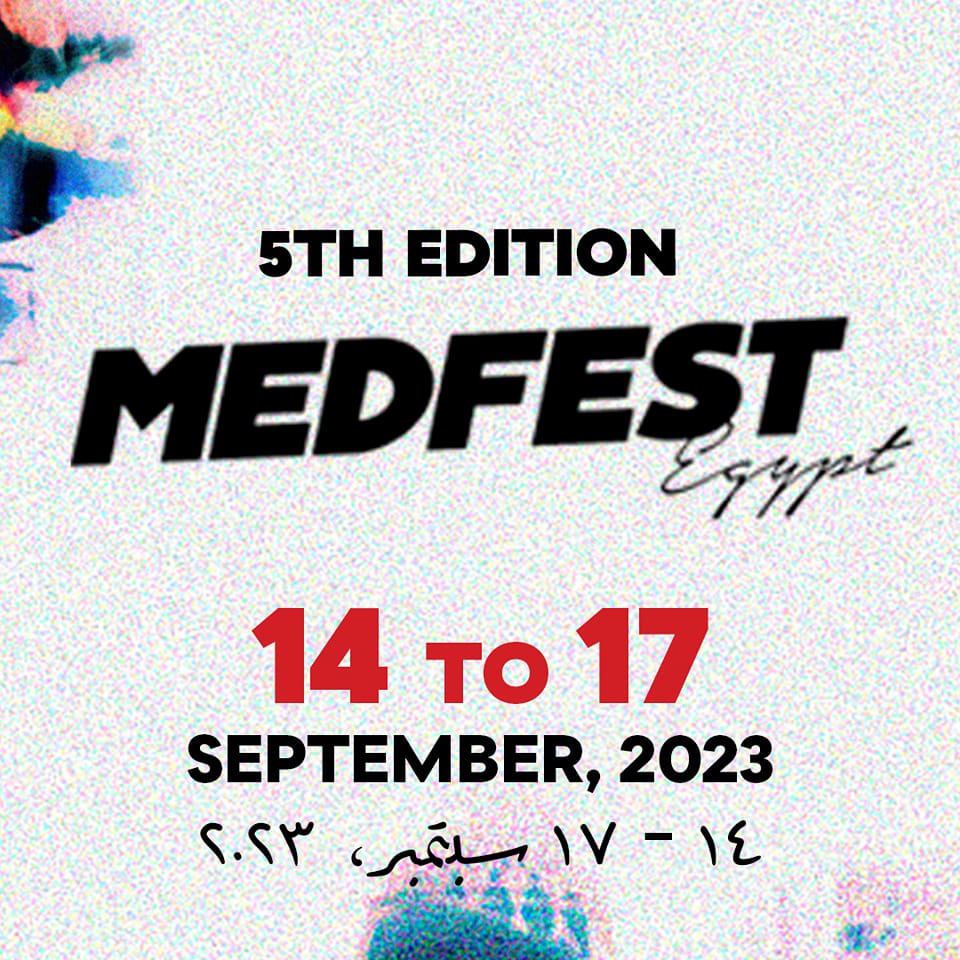 Get ready for a unique and impactful event happening in Egypt and the MENA region! In a powerful blend of film and social awareness, MedFest is back with its fifth festival, tackling mental health and societal issues head-on. From September 14th to 17th, AUC Tahrir Cultural Center will host a series of workshops, panel discussions, and special appearances by renowned Egyptian celebrities and mental health experts. Don't miss out on this life-changing experience!
You can view the event here.
Friday
"Tales 2": 7 Theatrical Sketches by Panorama Theater Group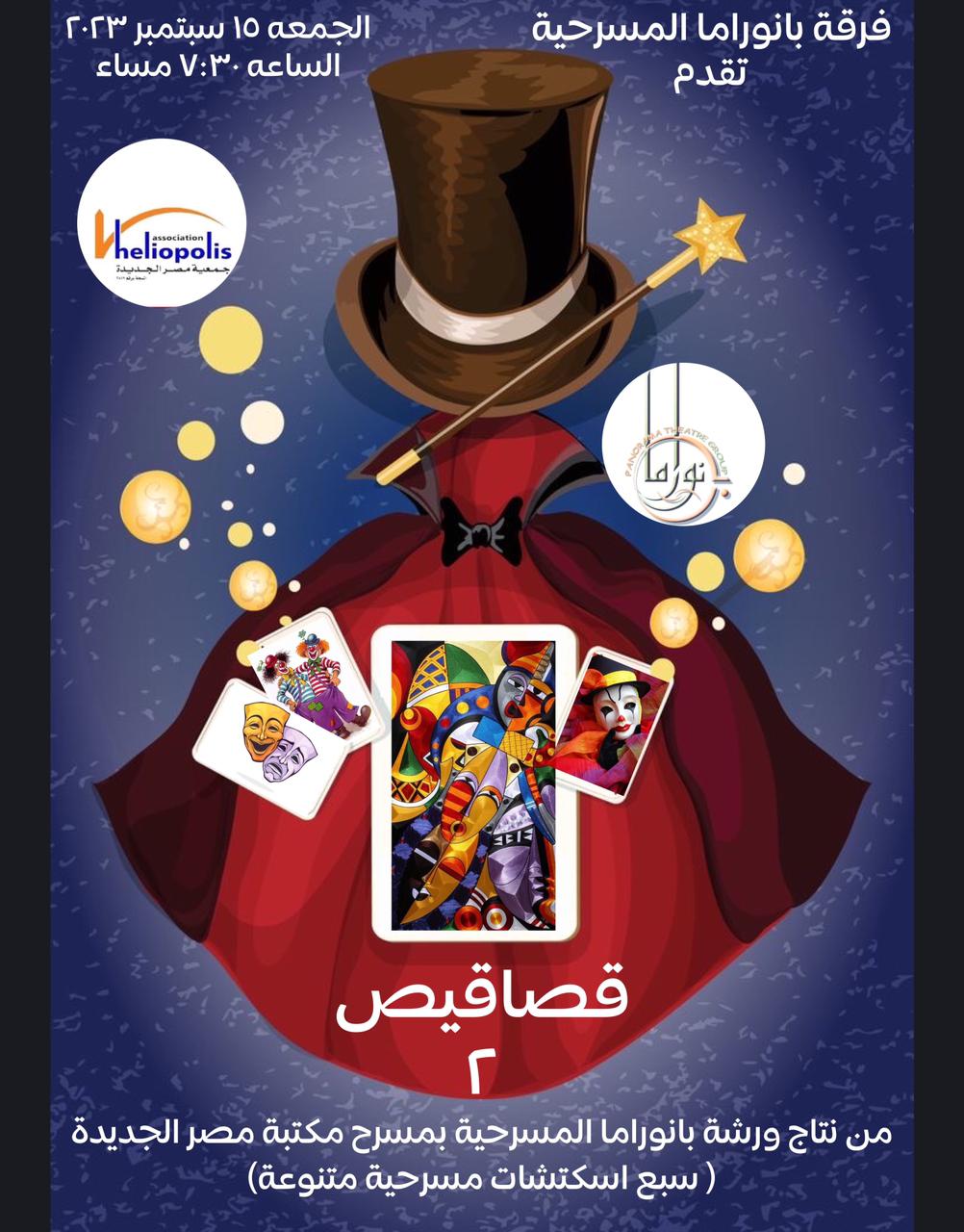 "Panorama Theater Group," in collaboration with the Masr Elgedida Public Library, presents the theatrical production "Tales 2." This performance features seven diverse theatrical sketches created, acted, and directed by the Panorama Theater Group as part of their creative workshop. "Tales 2" will be performed on Friday, September 15, 2023, at 7:30 PM at the Masr Elgedida Public Library's theatre. Don't miss this captivating evening of theatrical artistry and storytelling.
You can view the event here.
Saad Eloud x Elsawy Culturalwheel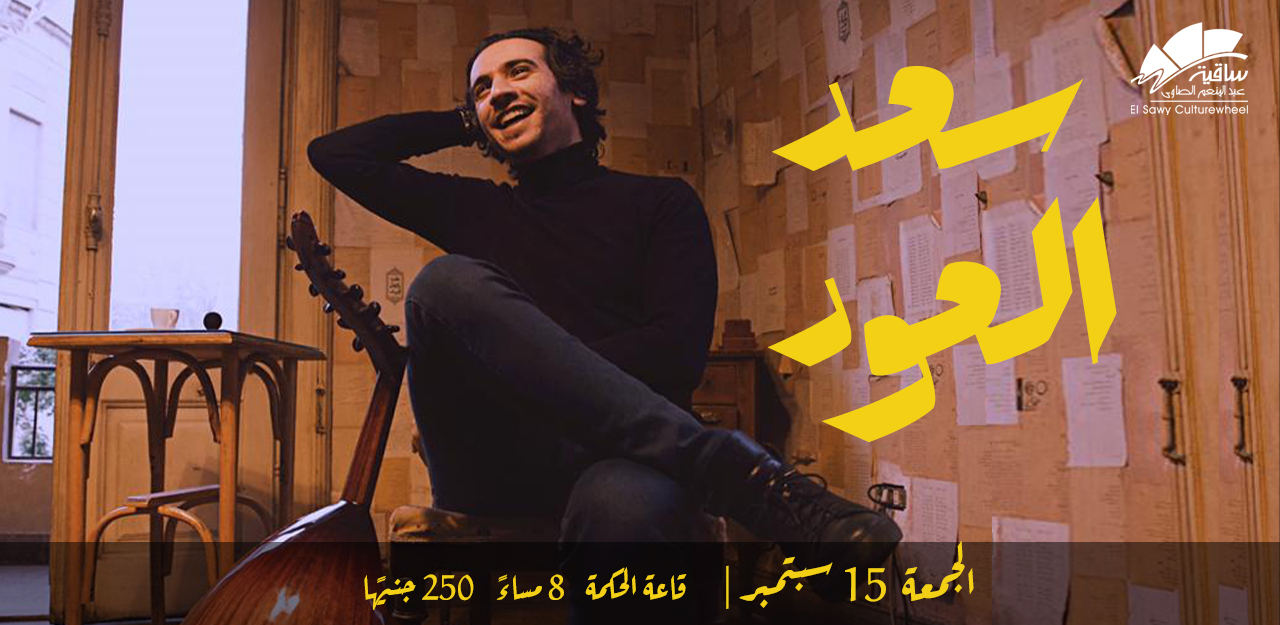 Immerse yourself in the enchanting world of Saad El Oud as he graces the stage at the Elsawy Culturewheel. This virtuoso oud player and musician will captivate your senses with his soul-stirring Middle Eastern melodies, weaving together a tapestry of tradition and passion. Whether you're a seasoned aficionado of Arabic music or simply seeking a cultural adventure, Saad El Oud's performance promises an unforgettable evening filled with timeless tunes and nostalgia.
You can view the event here.
Weekend Wonder at ElMalahy Amusement Park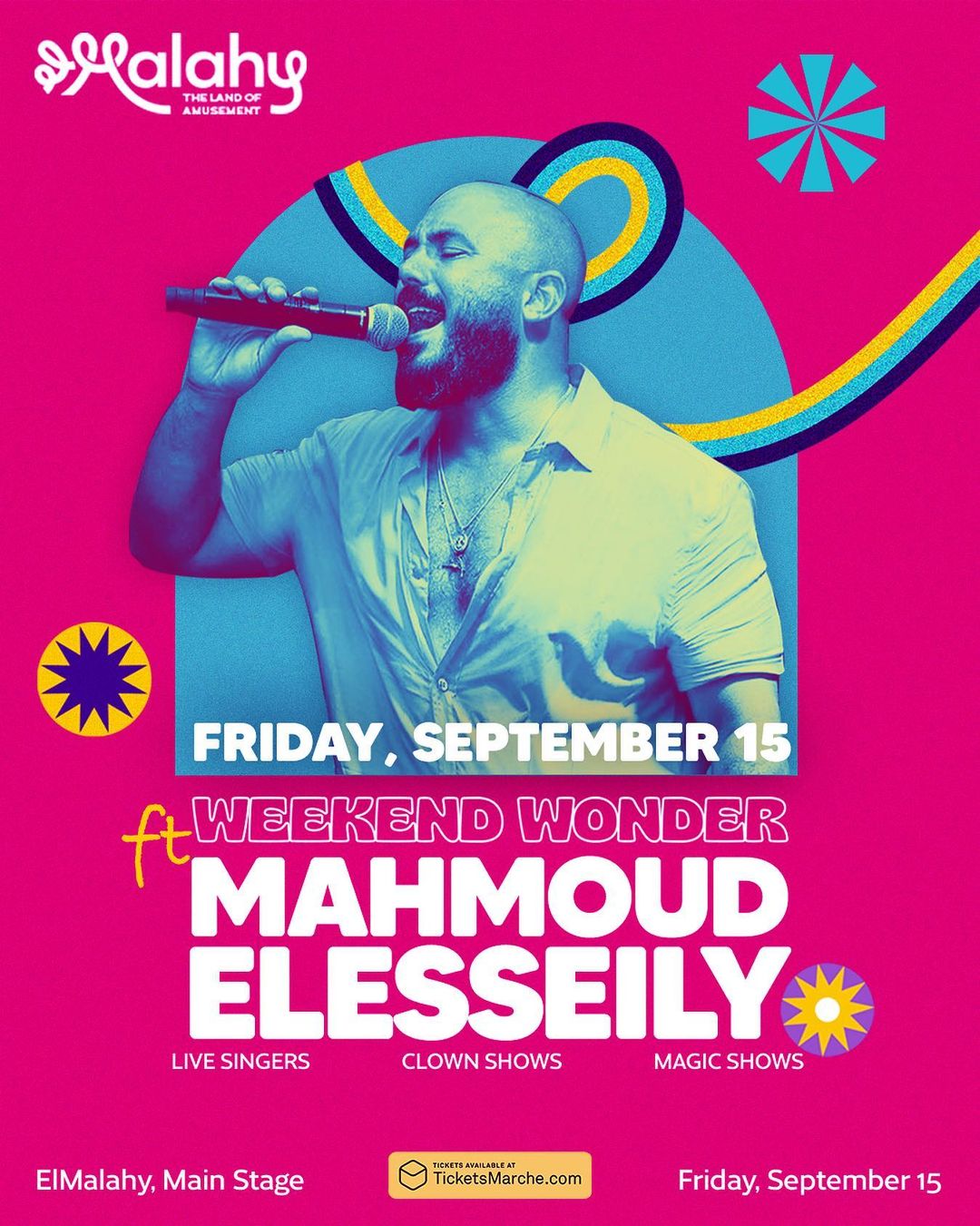 Discover ElMalahy's enchanting realm this upcoming Friday during an event full of extraordinary entertainment and engaging activities for both you and your family. Get ready to be dazzled by enchanting performances, clown acts, spectacular fireworks, and live shows featuring the superstar Mahmoud El Esseily.
For more info, click here.
ALIII'S LIVE SHOW at Room Garden City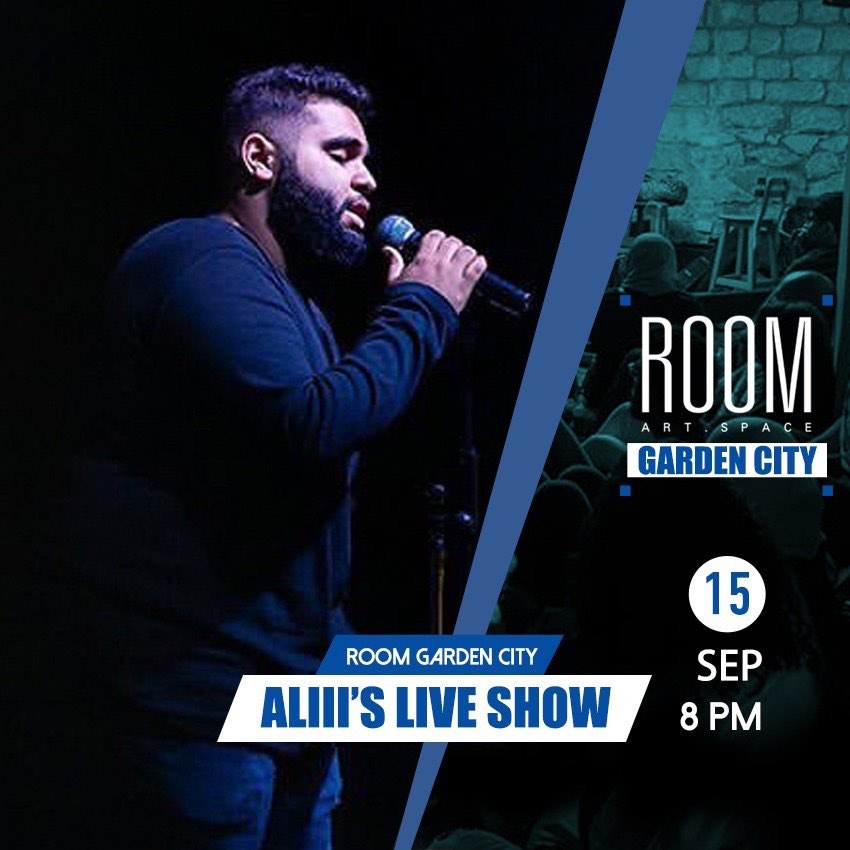 Elevate your Friday evening with a live performance of your beloved indie alternative and R&B songs courtesy of ALII & THE HOMIES at Room Art Space Garden City.
For more info, click here.
Molotof's The Litone Concert at The Greek Campus
Get ready for the most sizzling live concert of the year! Brace yourself for the explosive performance of the iconic rapper Molotof as he takes the stage by storm at the highly-anticipated Litone Concert in Downtown Cairo. And that's not all; brace yourself for two other sensational artists, Samar Tarik and Muslim, who will set the stage ablaze with their electrifying performances. This is an event you can't afford to miss, so grab your tickets now and be ready to witness this epic event!
For more info, click here.
Saturday

Nos Darba Concert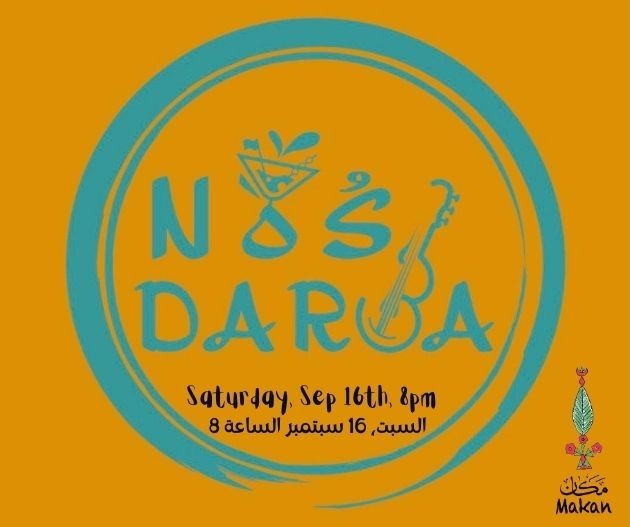 "Nos Darba" is a music group composed of musicians from different nationalities who came together due to their love for music, forming a band that blends world music in a unique way. The group presents a collection of songs from various countries and cultures around the world, incorporating elements from these songs into their own music. Join us this Saturday to enjoy a night full of enchantment!
You can view the event here.
Komedy Koshk at Room Art Space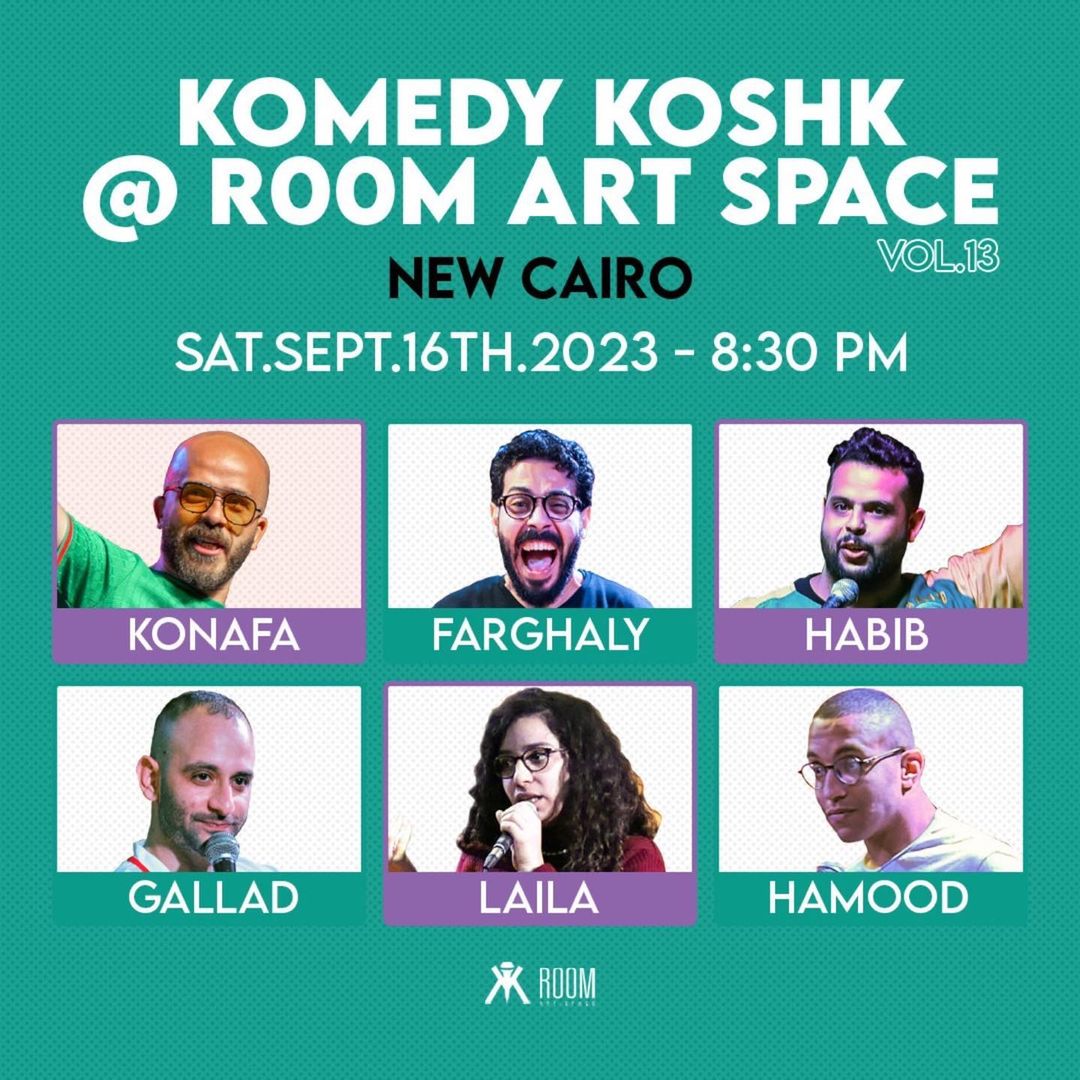 Room Art Space is bringing back its one-of-a-kind comedy nights, and this time, it's the 13th instalment of Komedy Koshk! Get your week off to a great start with a fantastic lineup of talented and widely recognised comedians, all hosted by the hilarious Mahmoud Konafa at the New Cairo branch. It's a night of laughter you won't want to miss!
For more info, click here.
Cairo Flea Market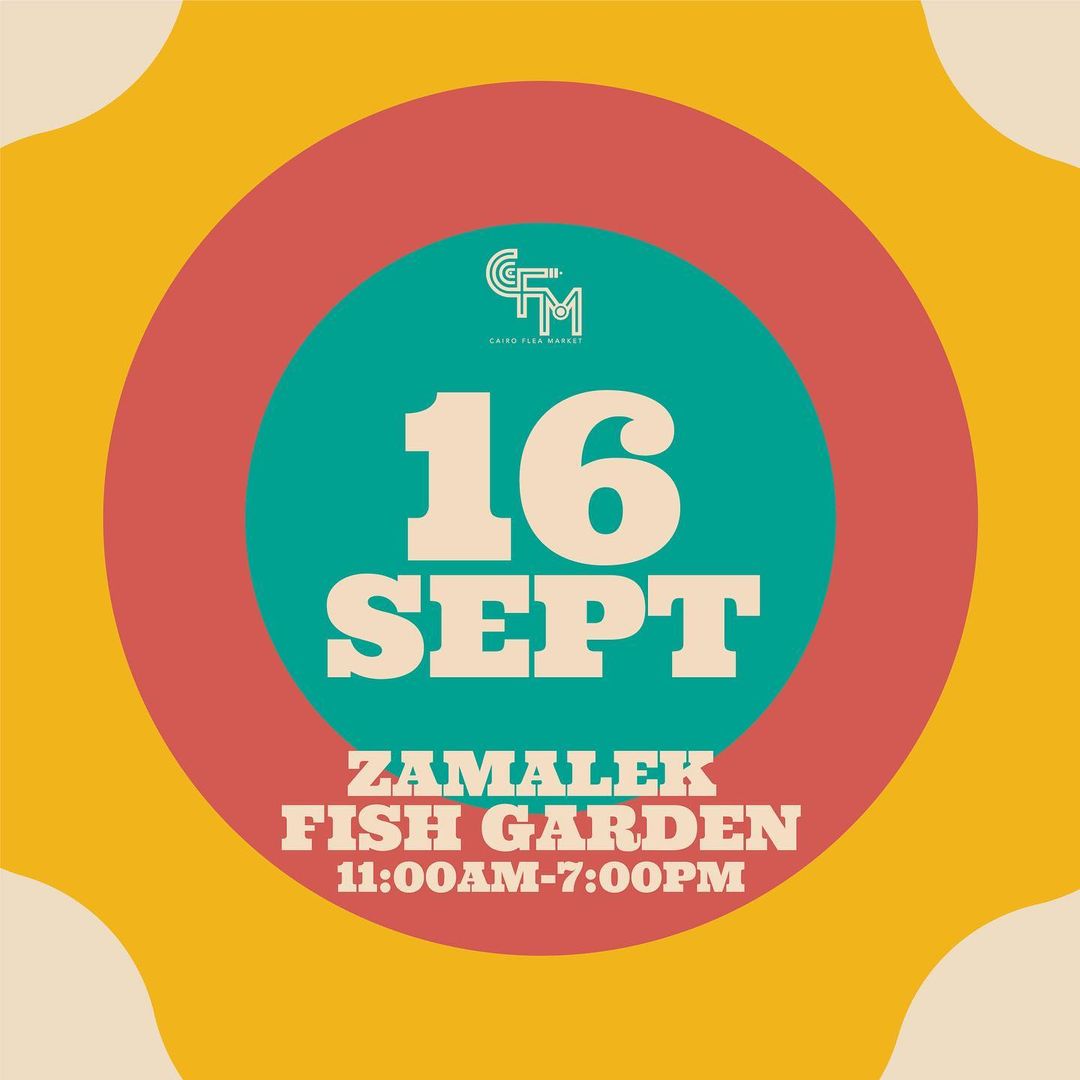 The Cairo Flea Market has returned to the city, and this time, it's set up shop at Zamalek Fish Garden! Whether it's something you didn't realise you needed or wanted, the Cairo Flea Market is the ultimate destination to discover it, all at incredibly affordable prices.
For more info, click here.