This weekend is going to be an exciting one. Between the return of the beloved CairoComix Festival, the stunning ongoing performances hosted by D-CAF Festival, and the last chance to check out the Cairo Jazz Festival, the coming few days are jam-packed with fun for the family, friends, and for those looking forward to taking themselves out on a solo date.
Thursday
Palestine Cinema Days – "Tale of the Three Jewels" Screening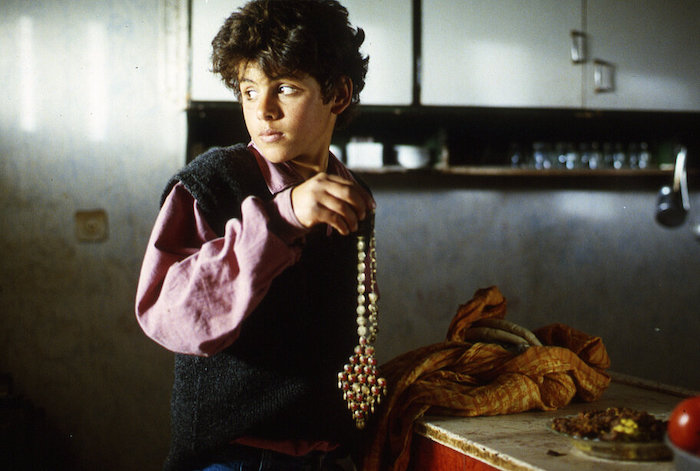 The Netherlands-Flemish Institute in Cairo is amplifying Palestinian voices with the screening of "Tale of the Three Jewels", a film by Michel Khleifi. The film tells the story of Yussef, a boy who falls in love with a young gipsy girl and embarks on an unusual treasure hunt to find three missing jewels.
For more info, click here.
El Hekaya B Aswatna at Theatro Arkan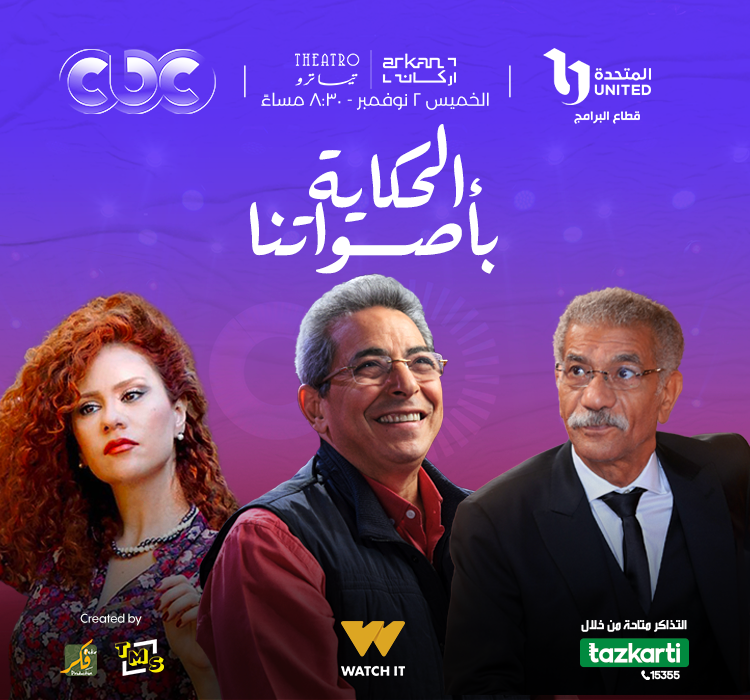 Don't miss Soldout's exceptional night dedicated to the commemoration of Arab history and melodies through the voices of the iconic Sayed Ragab and Syrian-Armenian singer Lena Chamamyan. The event is hosted by Mahmoud Saad.
For more info, click here.
Casino Badi3a at ROOM Garden City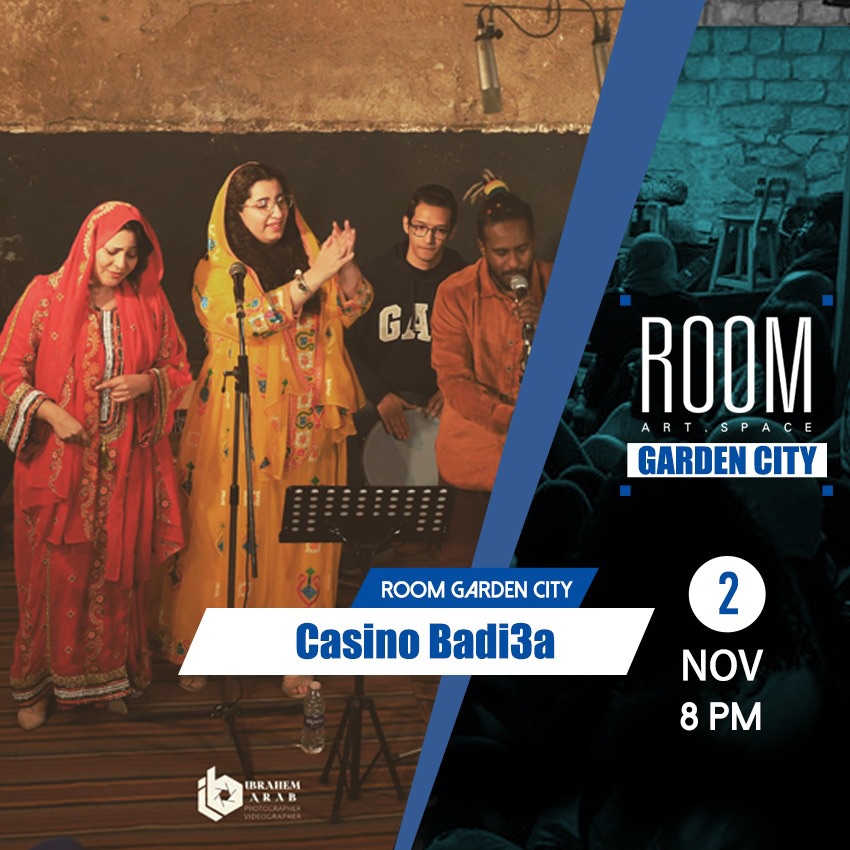 Let ROOM Artspace transport you through time and space this Thursday with the relaxing folkloric melodies of Casino Badi3a.
For more info, click here.
D-CAF's "Discreet Charms of the Pillars of Society" Play at Falaki Theatre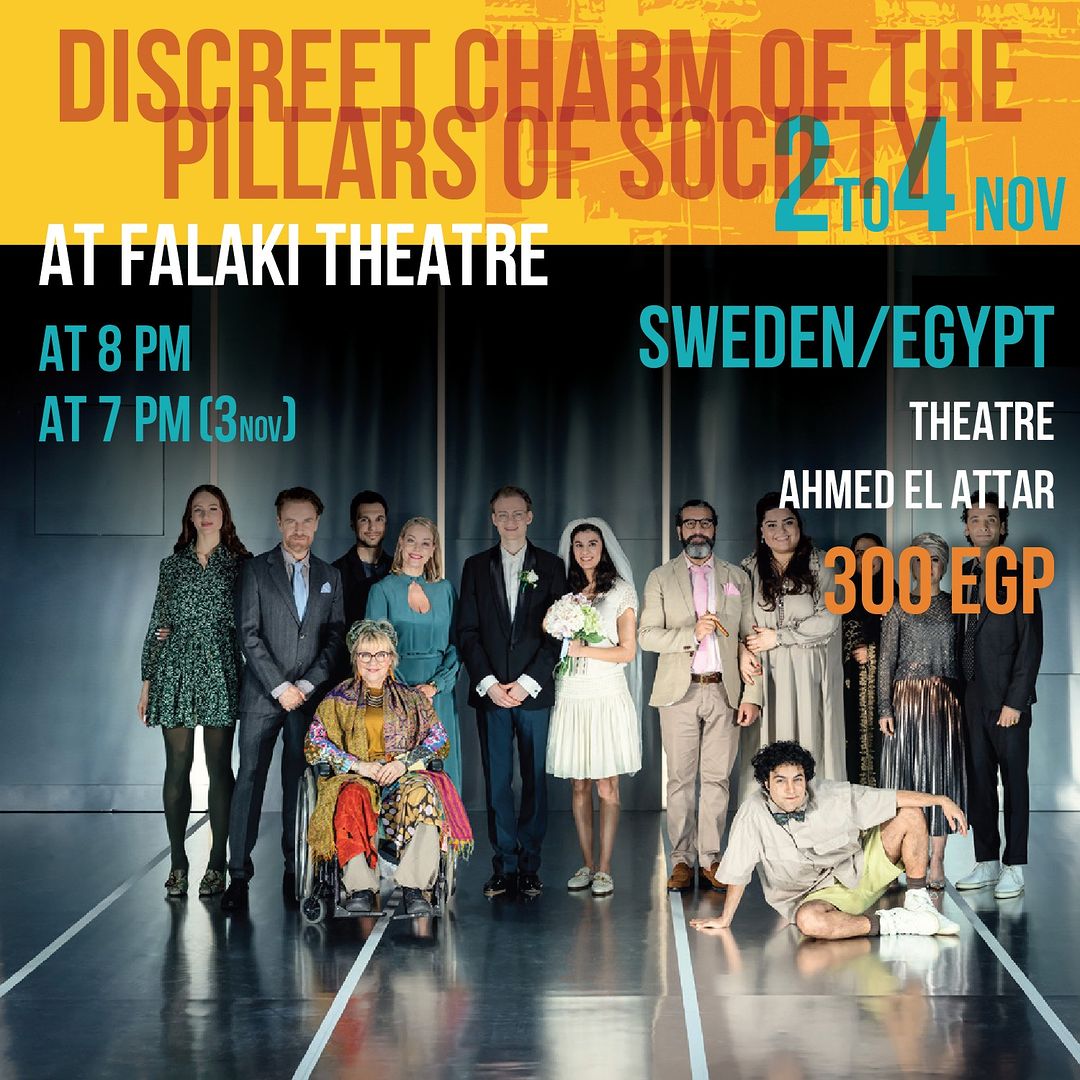 "Discreet Charms of the Pillars of Society" presents two families from Syria and Sweden brought together by their mutual disapproval of their children's upcoming marriage. This play by Ahmed Attar explores the tense relationship between the two families through issues of wealth, power, and corruption. You can check out the play from November 2 to November 4 at AUC Tahrir's Falaki Theatre.
For more info, click here.
Friday
CairoComix Festival

Call for all comics lovers: the 8th edition of CairoComix Festival is making its way back this weekend! With plenty of workshops, guests, exhibitions, markets and book signings, this 3-day festival is sure to turn your weekend around.
For more info, click here.
Devil's Hope at Gomhoreya Theatre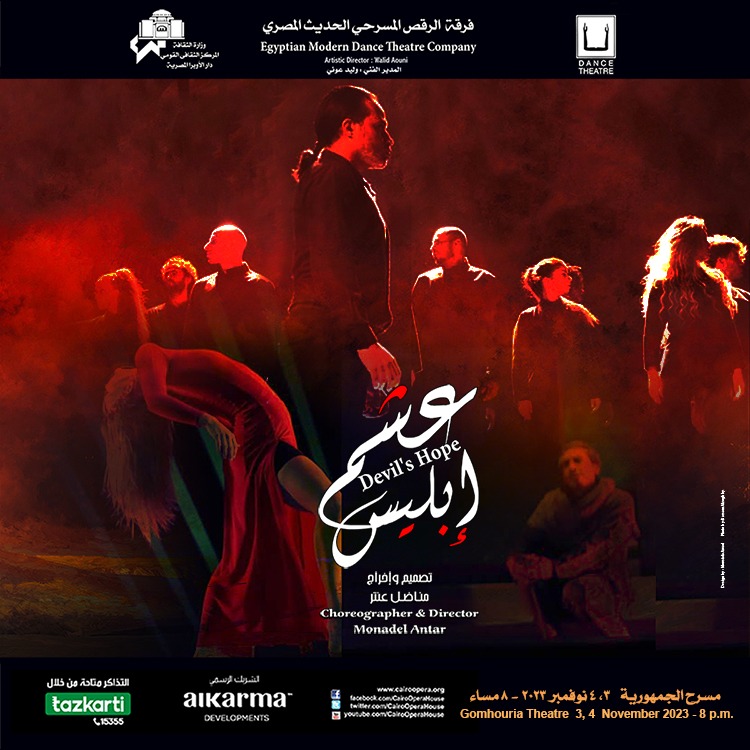 Spooky season is not over just yet, and Egyptian Modern Dance Company is bringing you an enthralling experience with the Devil's Hope performance at El Gomhouria Theatre this Friday.
For more info, click here.
Cairo Jazz Festival – Fouad & Mounib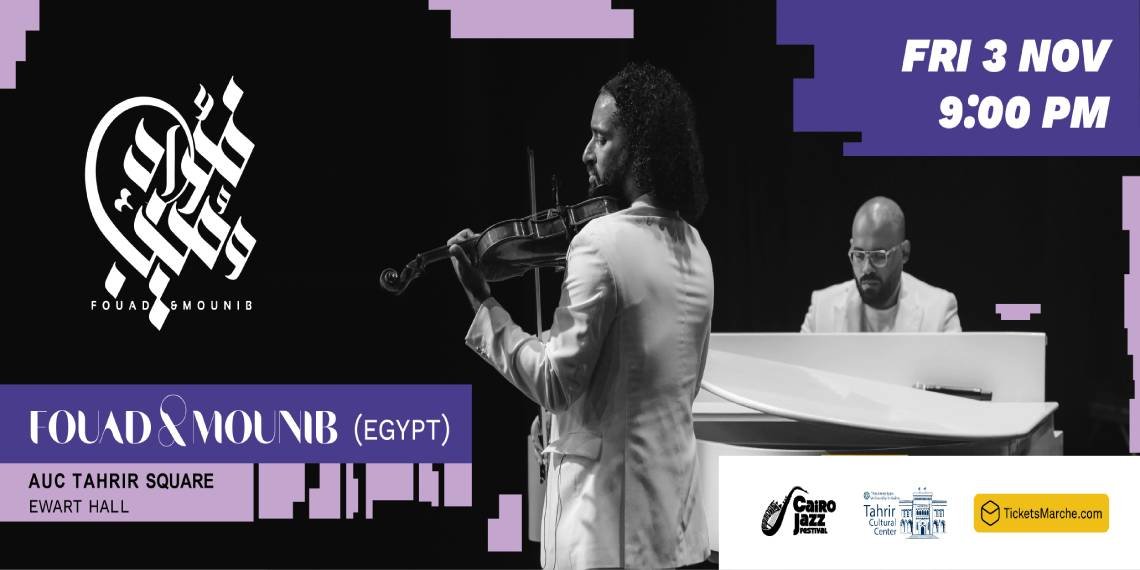 Cairo Jazz Festival is wrapping up with an unmissable closing concert by Fouad and Mounib at AUC Tahrir's Edward Hall. Get your tickets now at ticketsmarche.com.
For more info, click here.
D-CAF's "How am I here?" Play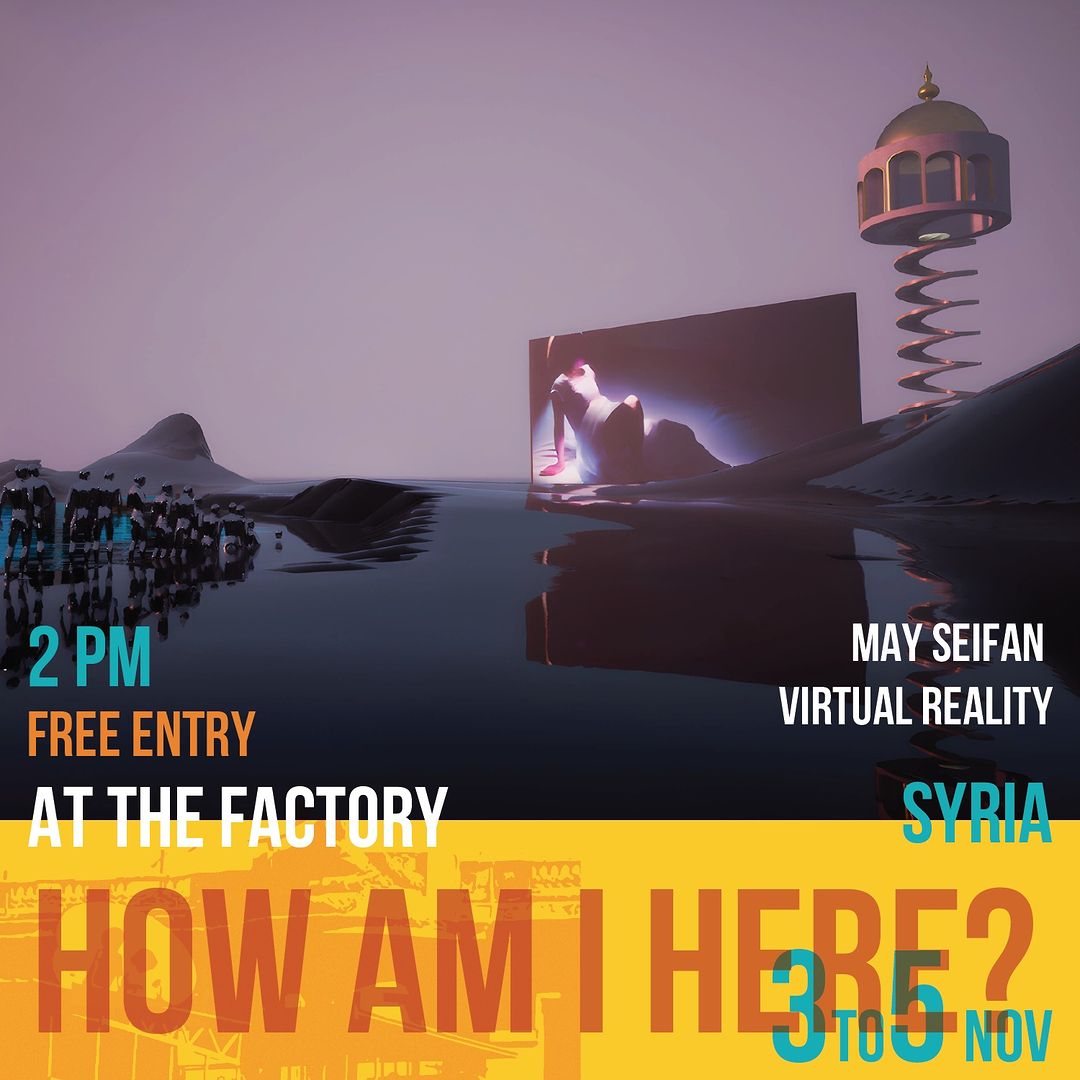 "How am I here?" is a unique VR performance by Mey Seifan's happening at the Factory from November 3rd to November 5th with free entry. Embark on a poignant audio-dream journey with a blend of songs and personal experiences exploring the feelings and sensations of exiled Syrians and their return home.
For more info, click here.
Saturday
Ahmed Helmy Interview with Mahmoud Saad + Wust El Balad Band & George Kolta Orchestra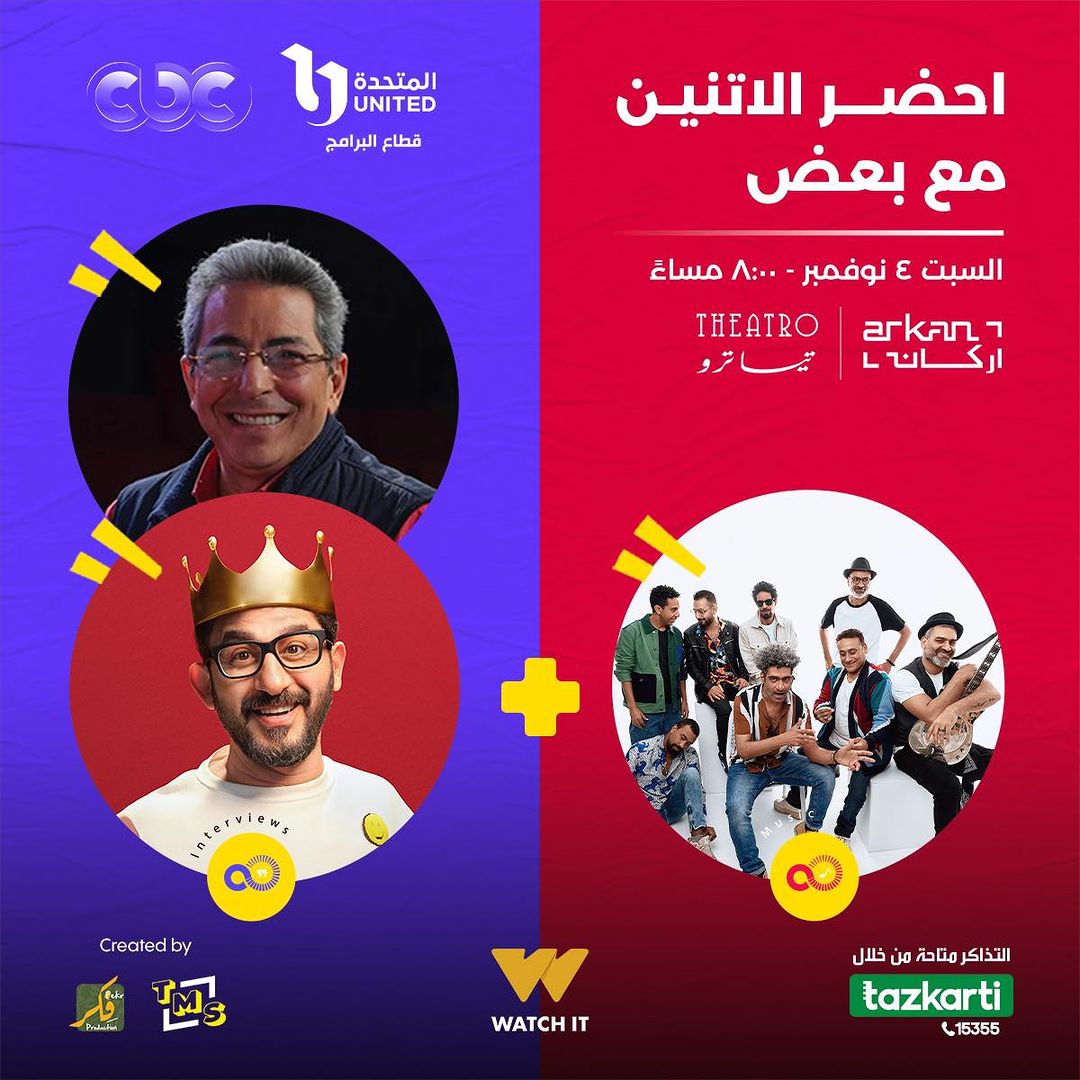 Don't miss your chance to watch the one and only Ahmed Helmy live on stage this Saturday at Arkan Theater! Enjoy the interview by Mahmoud Saad followed by West El Balad's music tracks orchestrated by George Kolta.
For more info, click here.
Nos Darba Band at ROOM Garden City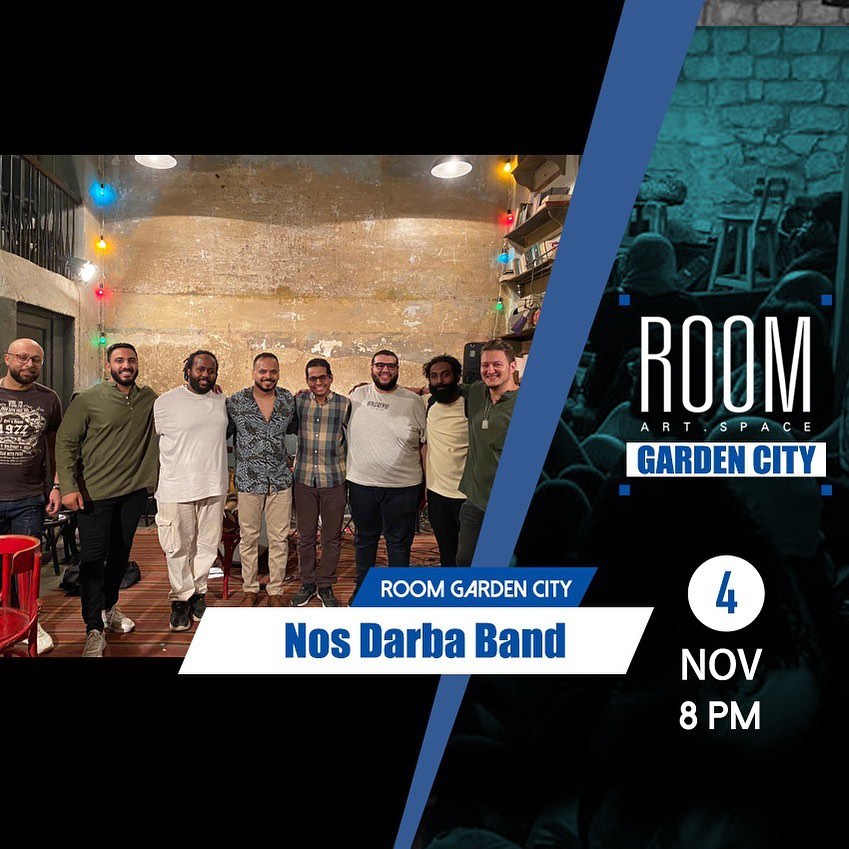 Explore a wide range of songs and cultures from around the world with Nos Darba, a unique band bringing together musicians from different nationalities who combine their talents to provide a mesmerising blend of music.
For more info, click here.
Bound Fest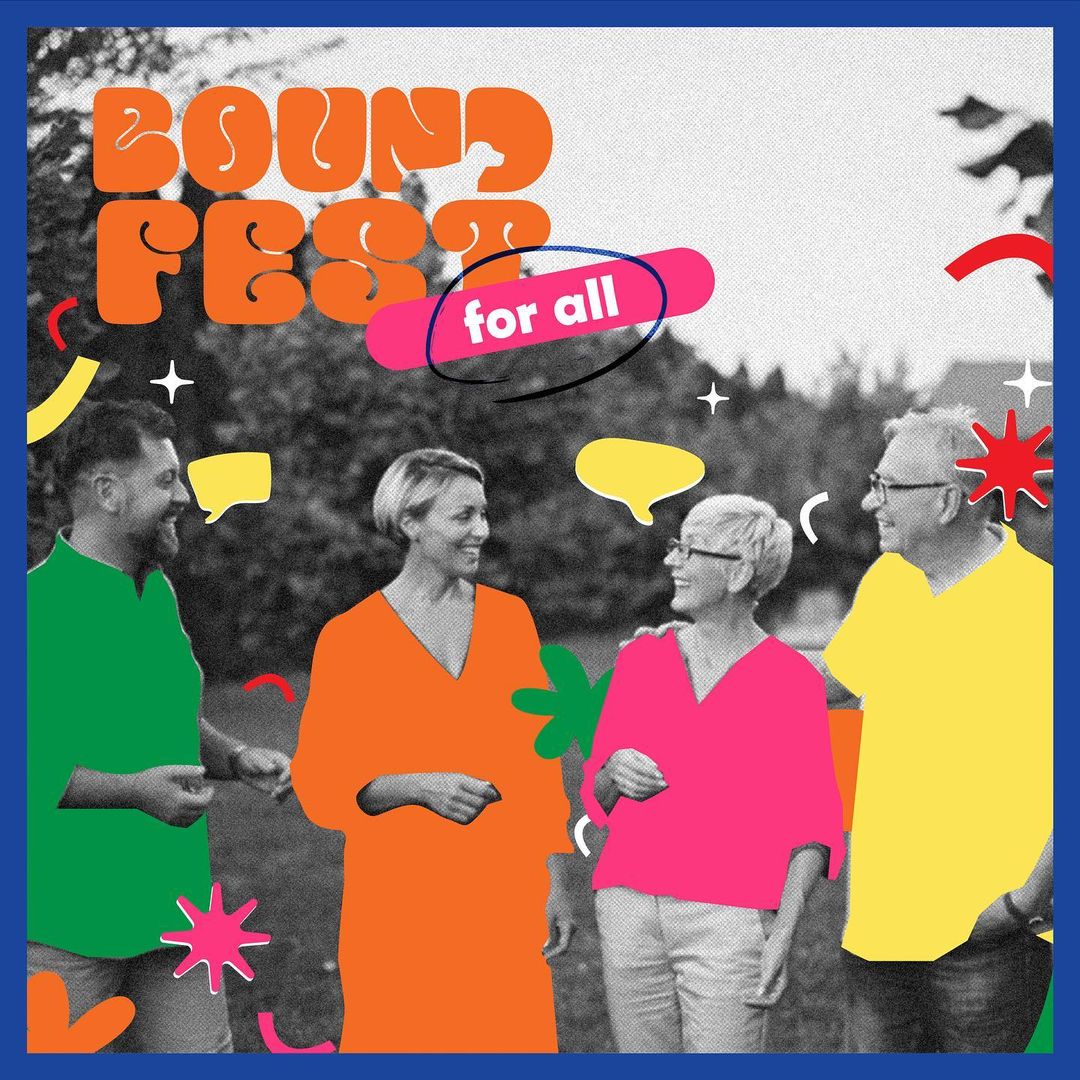 Bound Fest is inviting you and your furry friend this Saturday to the Golf and Dog Park for a day full of fun. From Zumba classes and competitions for the family to agility courses and grooming trucks for your pet, this event has something for everyone.
For more info, click here.
Tuwa & High Dam at Cairo Jazz Club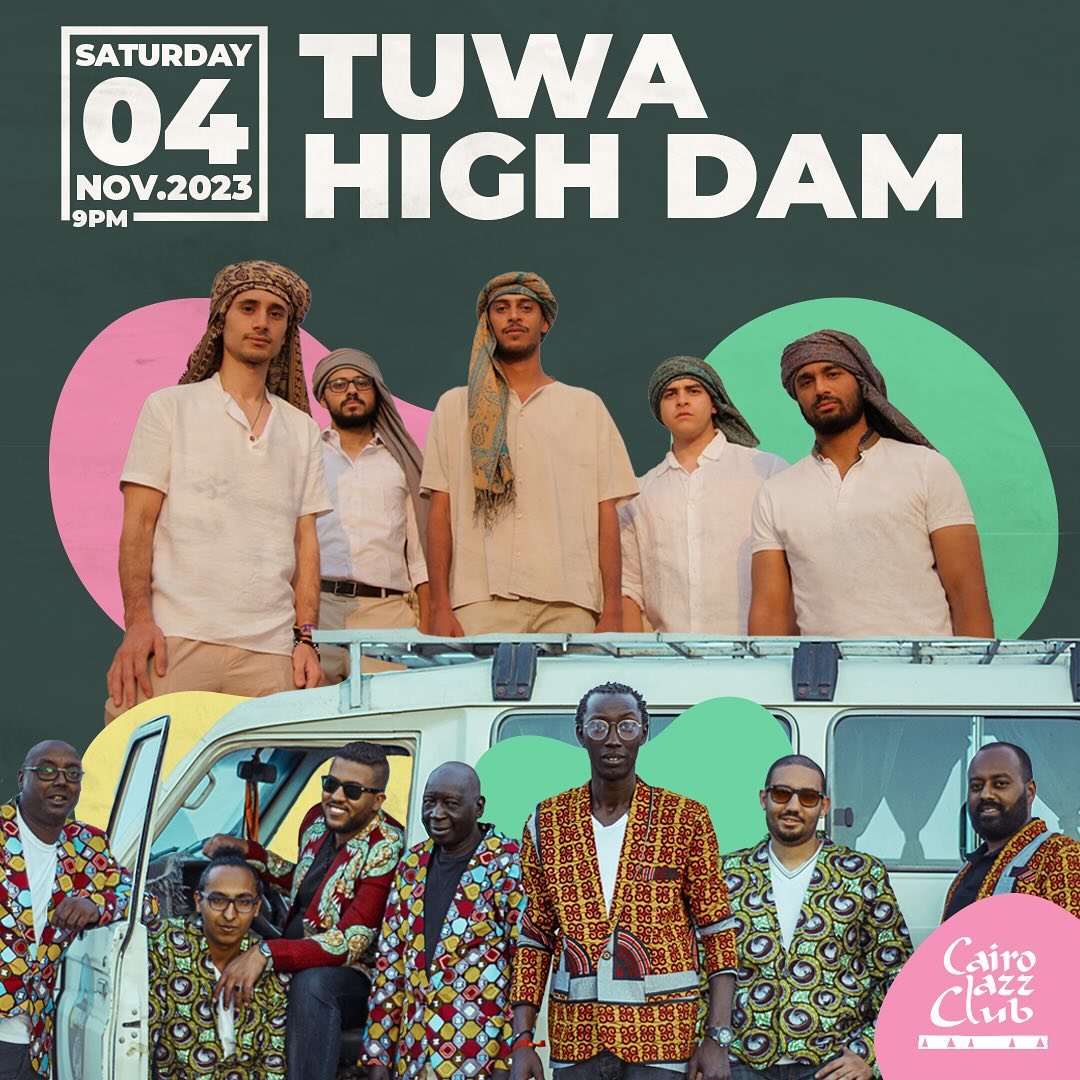 Get ready for a unique blend of Saharan singing and infectious rhythm with the Sinai-based band Tuwa making their debut on November 4th at Cairo Jazz Club. The excitement doesn't end there, because the Alandrian band High Dam will then grace the stage with their contemporary and unique take on Nubian tunes.
For more info, click here.
"Great Symphonies" at Cairo Opera House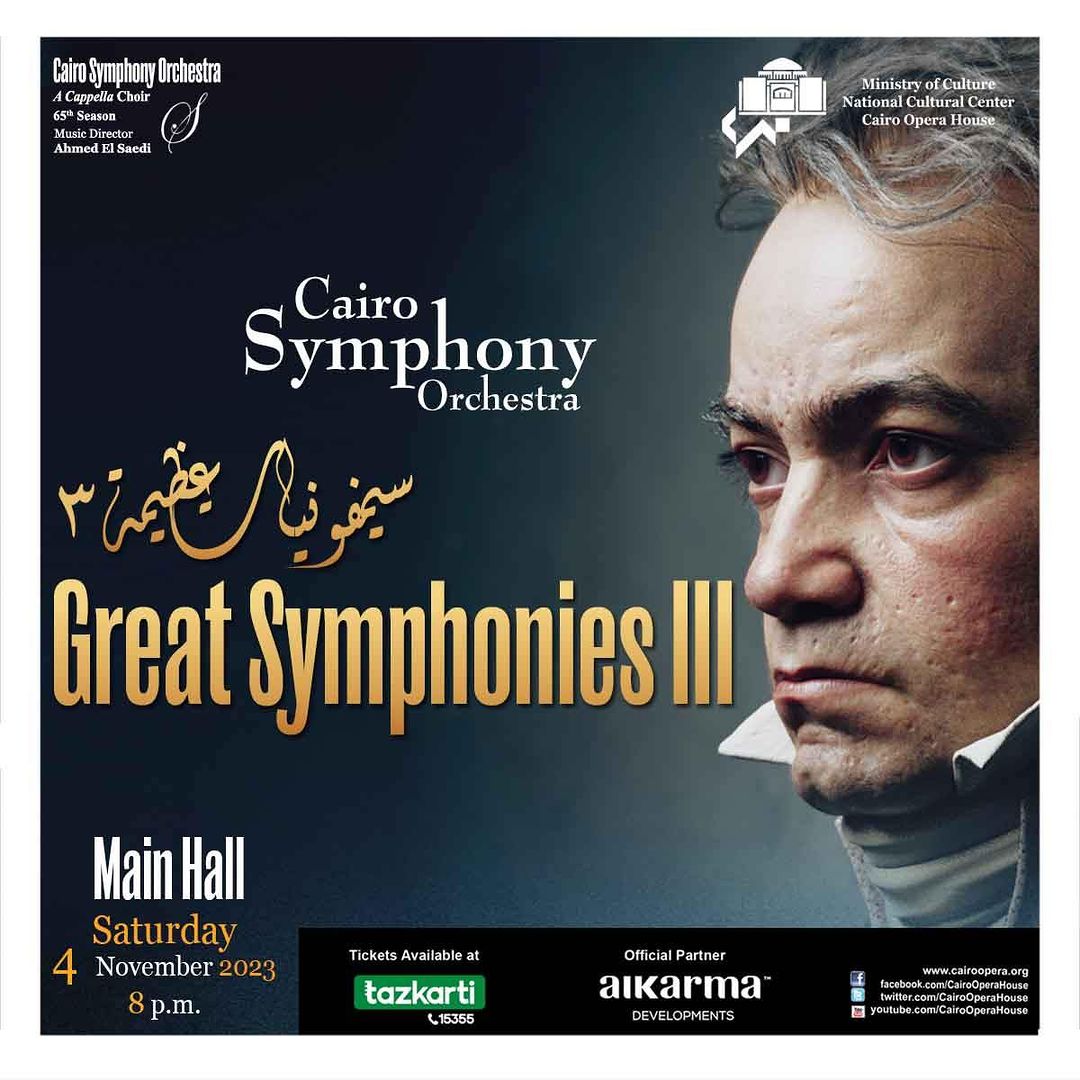 An enchanting performance by the Cairo Symphony Orchestra is scheduled for this Saturday at the Cairo Opera House Main Hall. Get your tickets now for the Great Symphonies III.
For more info, click here.