Weekend Guide: Cheb Khaled, New Art at Alchemy & More!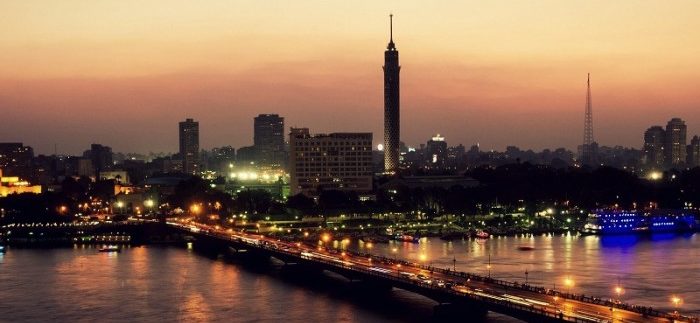 Hello Cairo!
It's been a long week with no holidays but we have a weekend packed with lively events to brush off your weekday troubles.
On Thursday, the king of Rai, Cheb Khaled, lights up Porto Cairo Mall, while Electrum Records' weekly Discotecture returns in another instalment, this time at the Temple, featuring Stockholm's Tiger Stripes.
Hassan Abou Alam gets behind the decks at VENT for a night of banging techno, as DJs Mars and MadLou send Tipsy Bar & Lounge on a cosmic musical trip at After Space. Meanwhile, also in Maadi, DJ Feedo brings back hip-hop and r&b night, Fresh 'N' Fly.
There's plenty going on at Fairmont Nile City, as Ahmed Harfoush performs at Saigon Restaurant & Lounge, Lorna of Cairo dances the night away at Bab El Nil and Napa Grill welcomes fish-lovers to another Thursday night Seafood Festival.
At Cairo Jazz Club, Arabic fusion bands Shawarena and Soot fil Zahma prepare a double ticket of live music, while elsewhere, Photopia screens Blind Ambition by the brilliant Hassan Khan.
On Friday, Aguizi and Fahim return for another edition of Tipsy Twosome at Tipsy Bar and Lounge, while musical comedy group, Like Jelly, take to the stage at VENT and Hady Tarek and Shady Ezz play back-to-back at Cairo Jazz Club.
Weekends at Fairmont Nile City are always fun and this weekend is no different; DJ Feedo livens up O Bar with his r&b and hip-hop and Ellie of London performs at Saigon Restaurant & Lounge
Saturday sees Ahmed Harfoush back on stage, but this time at Riverside Restaurant & Lounge in Zamalek, while Ellie of London returnsTipsy Bar & Lounge.
VENT hosts Reggae Night, featuring a big line-up of local talent, Cairo Jazz Club welcomes Mawawil as part of an ongoing collaboration with Makan to bring new music to the bar, and Alchemy launches a new collection of artwork from Dikotomous as part of its weekly 'There's Something Bloody About Mary' art-and-brunch event.
Art is rife across Cairo's galleries as always, with several new exhibitions this week; 'A Guest Without a Host is a Ghost' at Townhouse, 'Green: Digital Installation' at Artellewa and 'Once…A Beautiful Egypt' at Zamalek Art Gallery.
This is just a snapshot of the gigs, parties , exhibition and events that await you this weekend – check out the Cairo 360 events calendar for more.