written by
Christina John
While you are too busy devouring your Iftar in the evenings and getting hooked on new shows, others spend their weekends doing fun Ramadan activities. Of course, there is a lot you can do this month other than down all that food with yet another cup of tea, and we are here to inform you of where you need to be. We have gathered all the events happening this weekend to get you off your couch and out making memories.
Thursday
Kahraman Tent at Madinaty Golf Club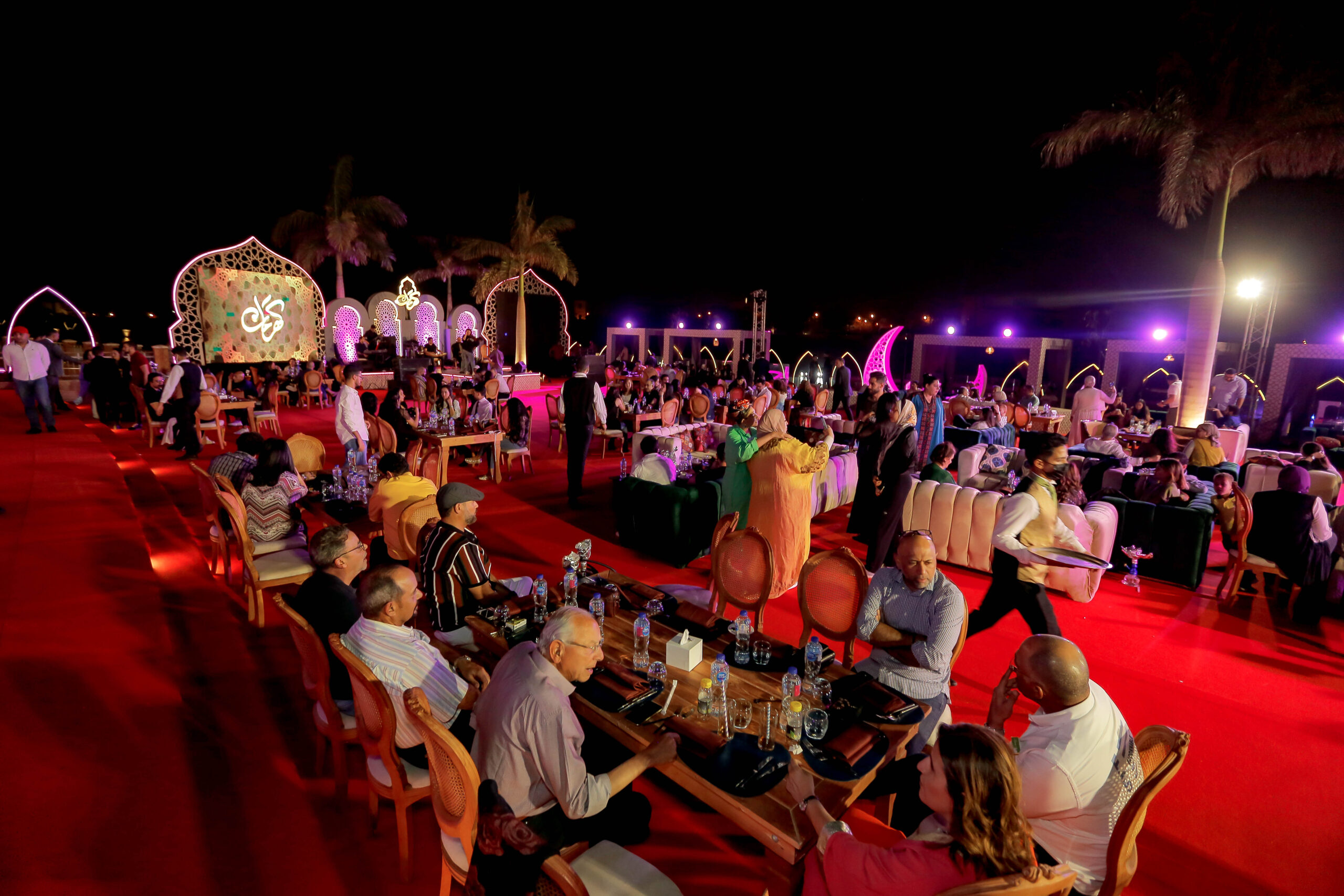 Do the kids always ruin your Iftar experience because they want burgers instead of Mahshy? Worry not, as Kahraman Tent is here to cater for you and your family's needs. The wide array of exquisite dishes ranging from Arab cuisine to international dishes will keep everyone satisfied. For their second year, Kahraman Tent will also be providing oriental melodies and live performances during the weekends.
For bookings, call +201101134516.
Layalina Tent East & West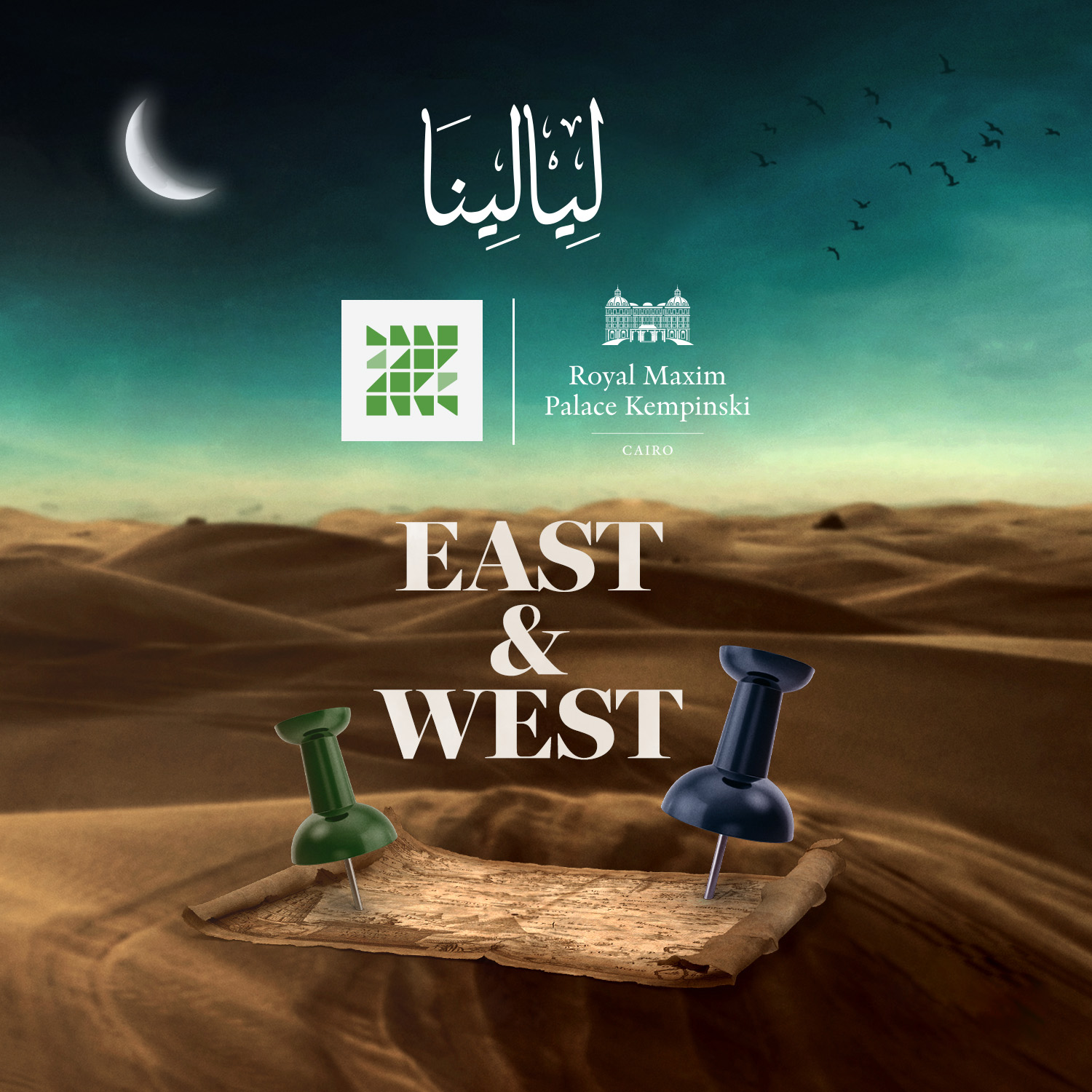 Layalina Tent is here to switch up the idea of Ramadan tents with performances and mouthwatering food items that have not been done before. So while you devour your Suhoor, performances from Disco Misr, Esseily, Sharmoofers and more will happen every weekend at two locations, Zed Park and Royal Maxim Palace Kempinski.
Check out their Instagram for more info.
Karaoke Night at Room Art Space New Cairo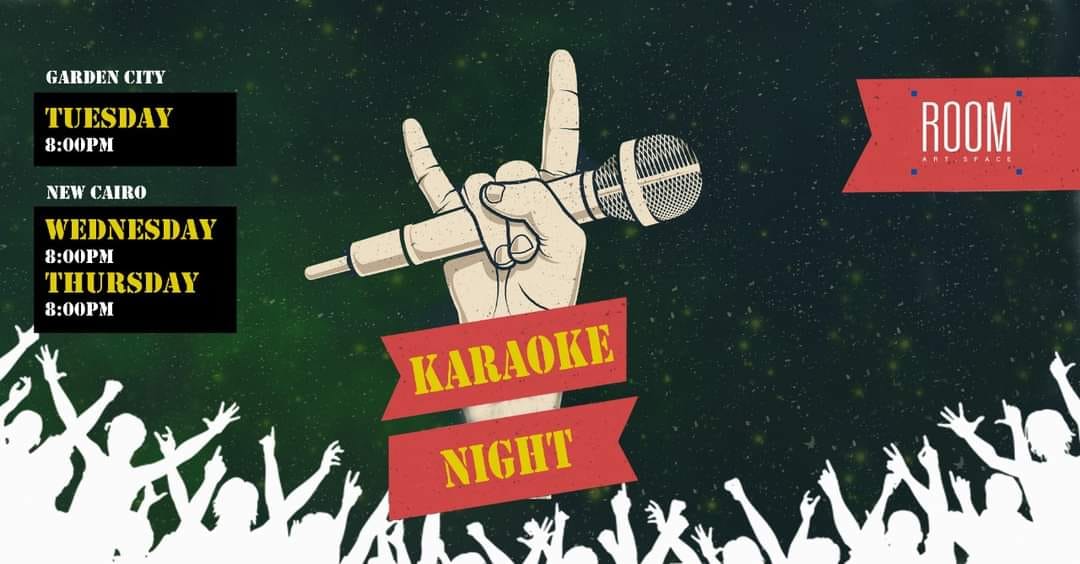 The weekly karaoke night is happening again this Thursday at Room New Cairo and it is the first one to happen during Ramadan. So make sure you don't burp some of the konafa you had earlier during Iftar when you and your friends get on stage to sing your favorite song.
For more info, click here.
Nun Wa Fnoun at Picasso Art Gallery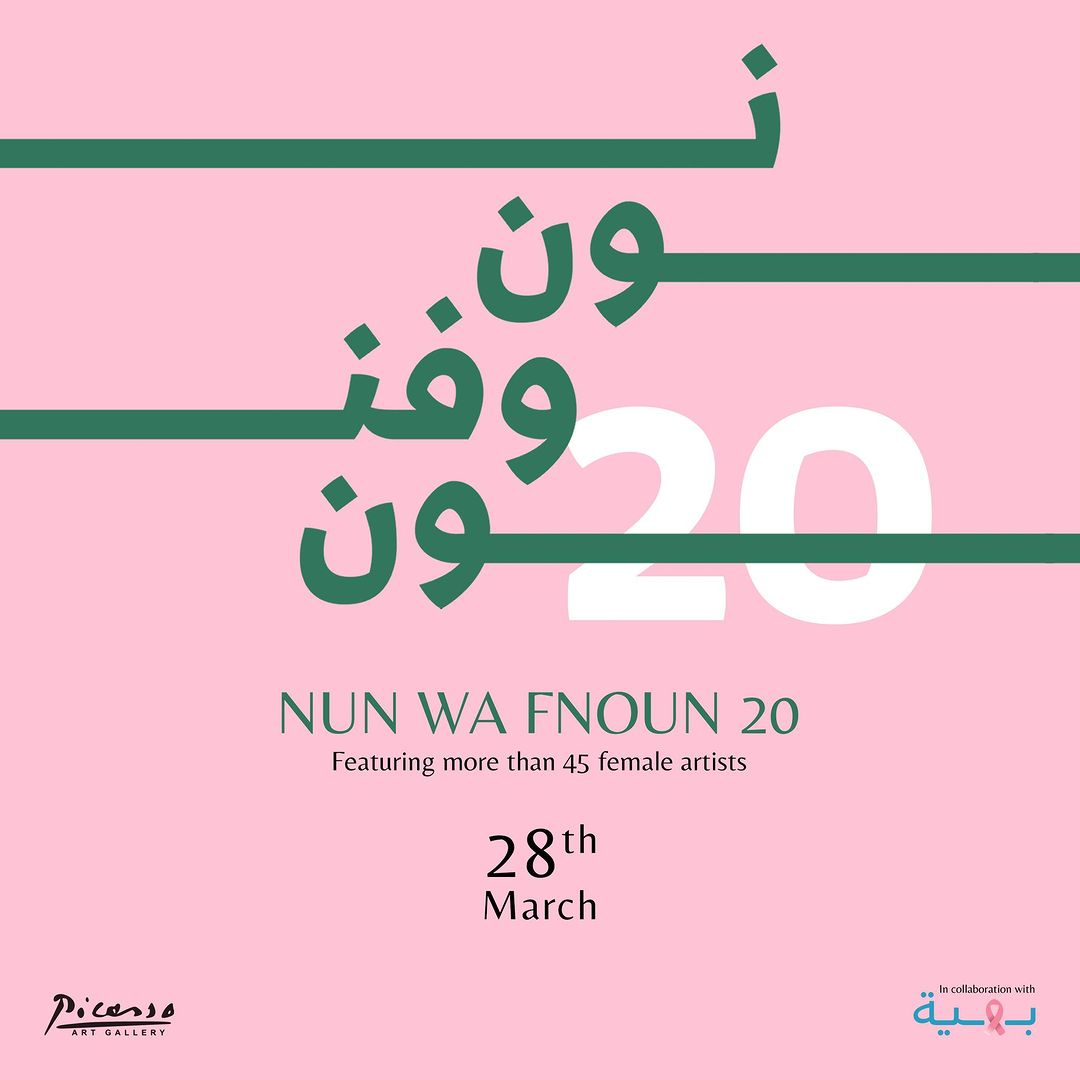 The twentieth edition of Nun Wa Fnoun is happening this Thursday, and it is all about celebrating women and their part in presenting art. Work from visual art pioneers and many prominent female artists will be showcased. Part of the exhibition's revenue will be donated to Baheya Breast Cancer Hospital in honour of all the valiant warriors.
For more info, click here.
The Weaver's Palette 3rd Edition at Ubuntu Art Gallery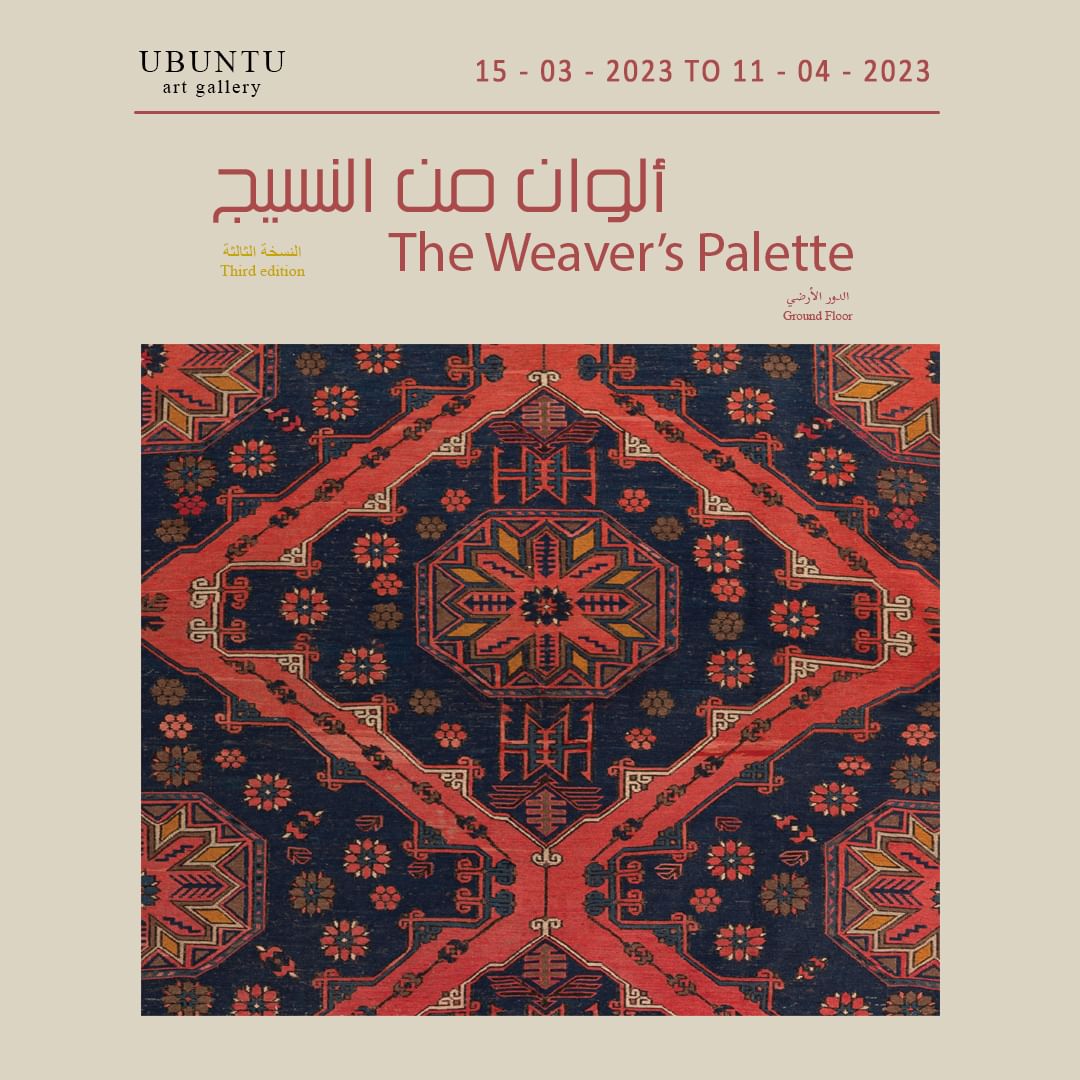 Have you ever watched how handmade carpets are made? The detailed work and the skill that goes into producing one of these masterpieces is unimaginable. This 3rd edition of Ubuntu's "The Weaver's Palette" will feature some carpets that will make your jaw drop.
For more info, click here.
Lyaly Ghurnata in front of Merryland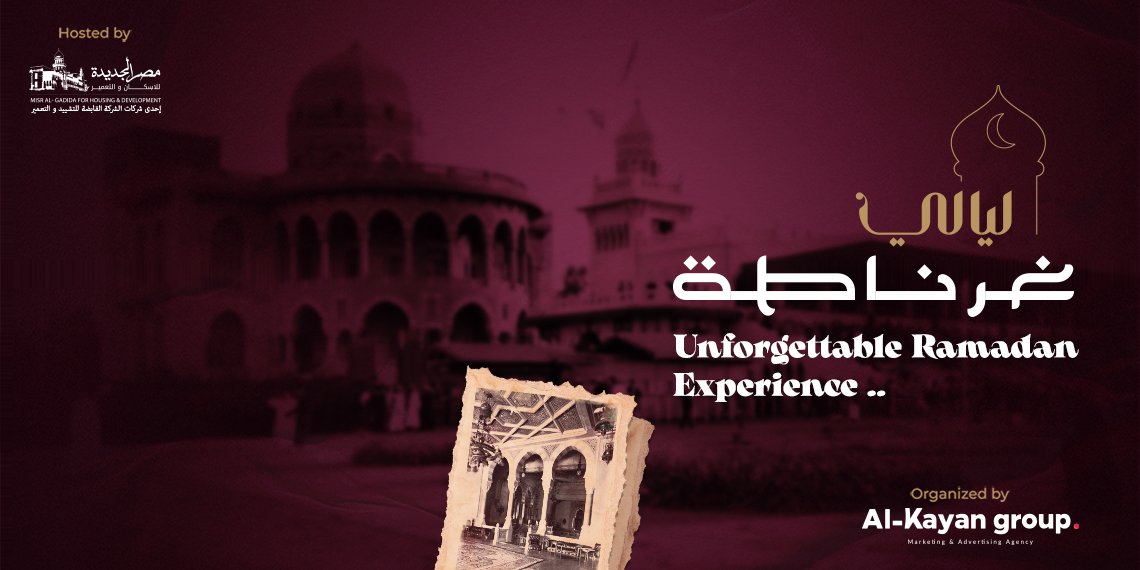 People with early curfews love Ramadan because they get to stay outside till late. To support their dream of staying out past 12, we are here to recommend heading to Lyaly Ghurnata for a delicious Suhoor and an authentic Ramadan experience. The activities and the performances will keep you entertained till Fajr.
For more info & reservations, click here.
Mostafa Haggag at Layaly HydeOut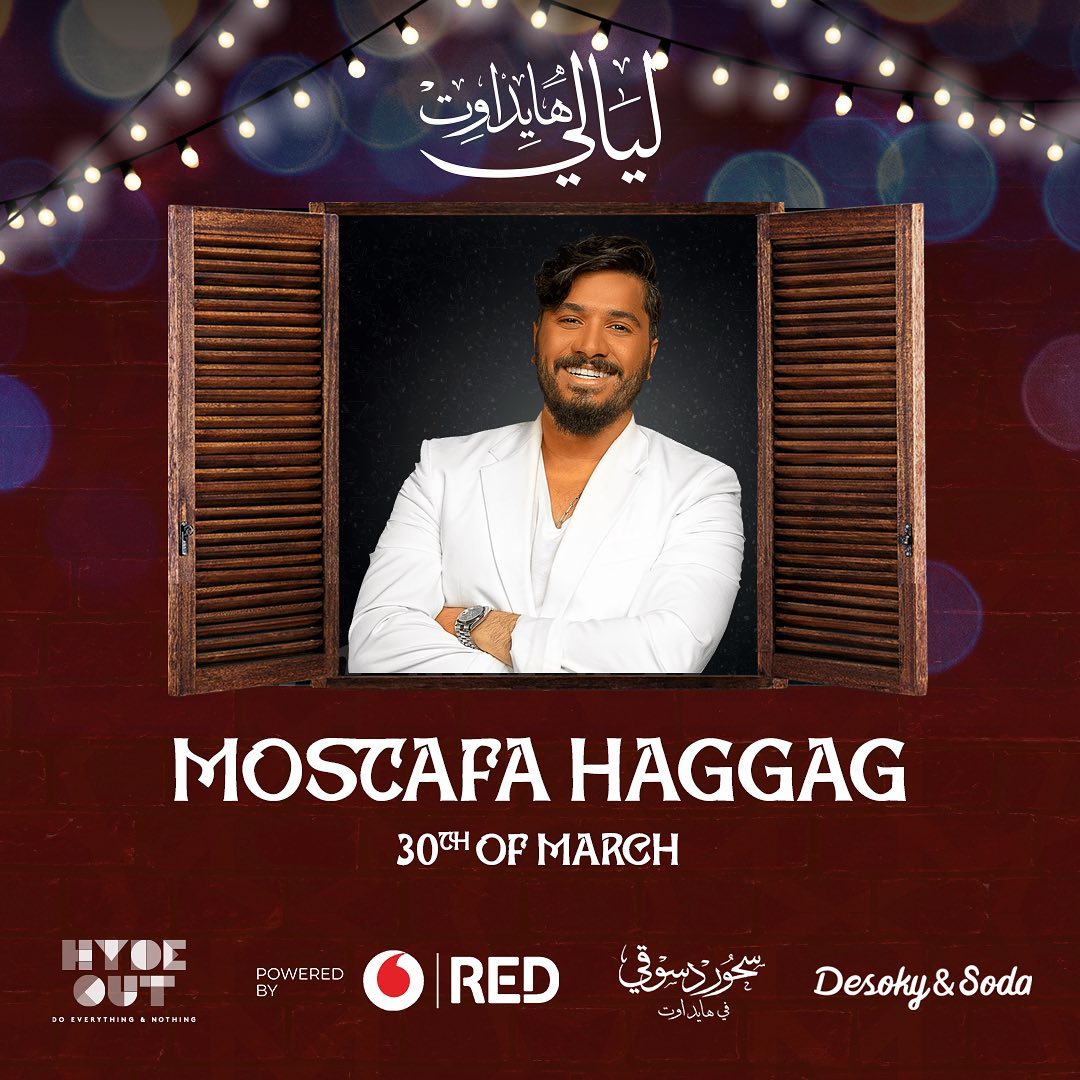 Don't miss out on the first performance to happen at Layaly HydeOut this year from Mostafa Haggag.
For more info, click here.
Nagham at Le Lac du Caire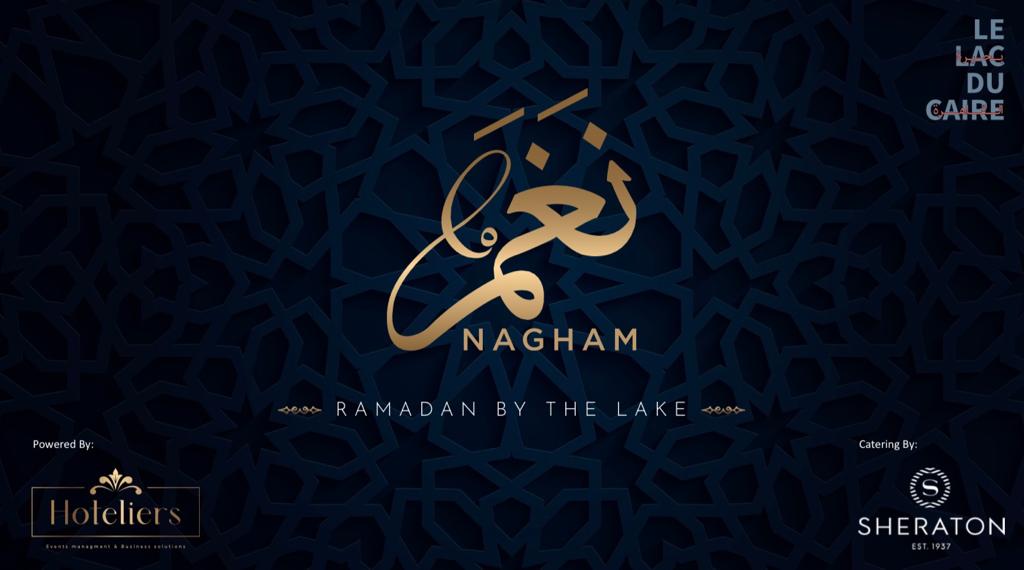 Get a taste of an elite Ramadan experience catered by Sheraton Cairo Hotel at Nagham lounge. The location and its scenery will blow your mind with their elegance. The high-quality service and delicious food items will completely satisfy all your cravings.
Check out their Instagram for more info.
Friday
Anti-Social Gathering at Sukun Studio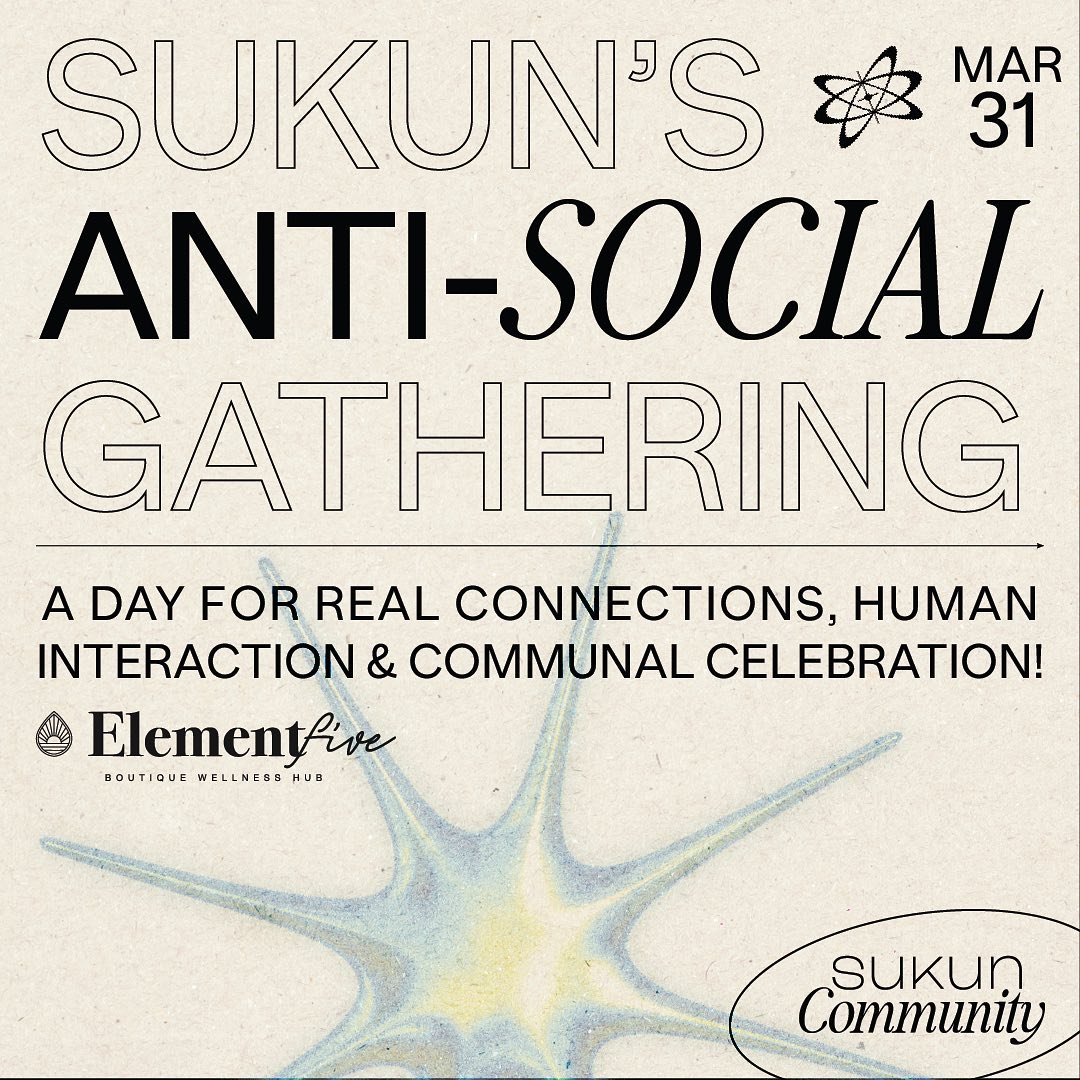 Are you bored of the same five friends you keep hanging out with every weekend? The second edition of the Anti-Social Gathering event will help you bond and connect with new people that might turn out to be your best friends. Join the event around Suhoor time and participate in some light bonding activities and games.
For more info, click here.
The Elite Standup Comedy Show at Zed Park – Gate 3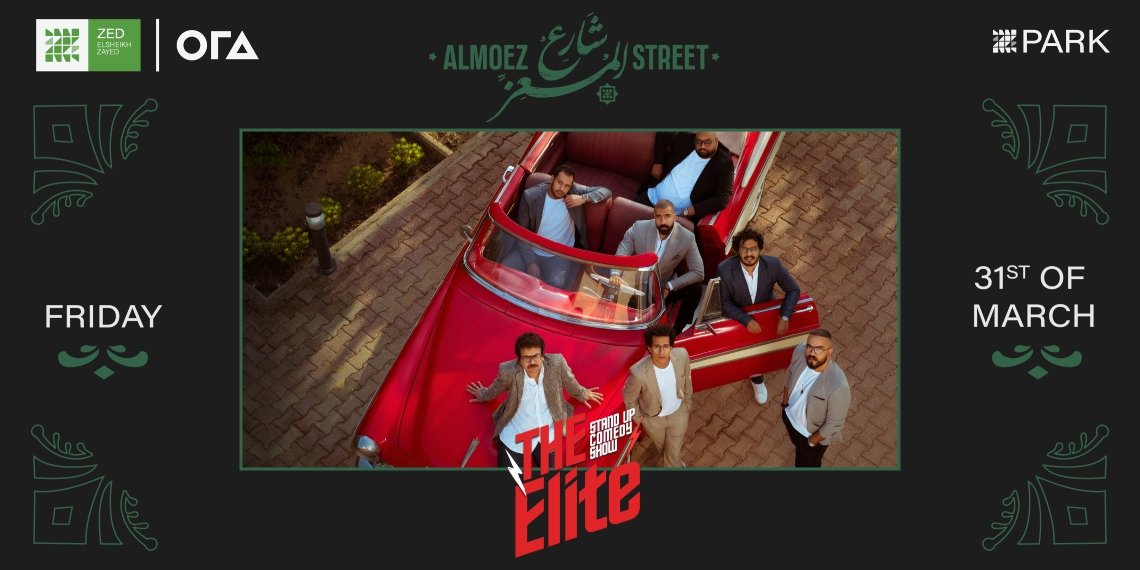 Your favourite 7 boys are headed to Zed Park this Friday to keep you entertained during Suhoor time. Make sure you don't choke on your Tamatem bel gebnah as you laugh your heart out to their jokes.
For more info & tickets, click here.
Hakim at Layaly HydeOut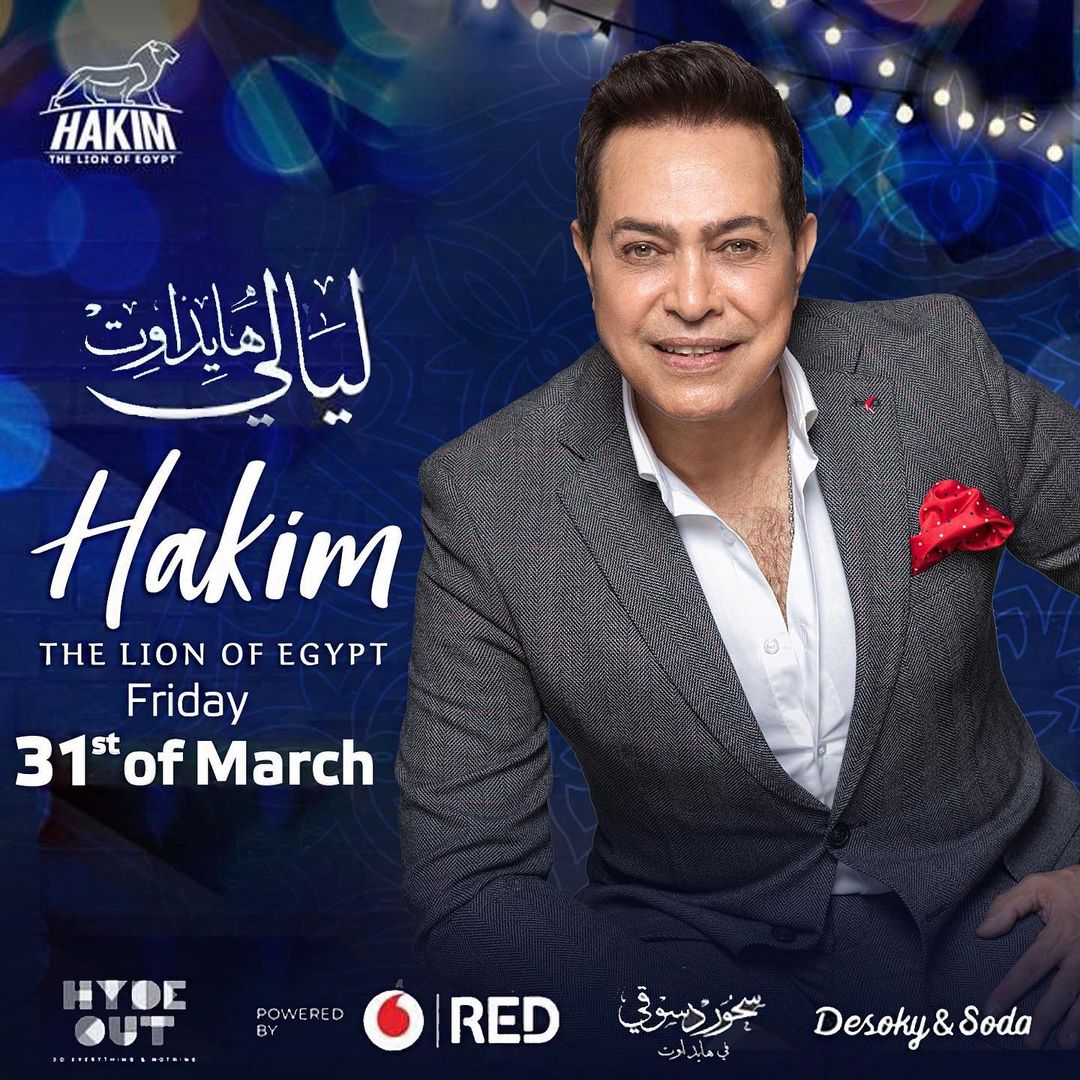 Hakim is heading to Layaly HydeOut this Friday to sing all of his biggest hits, from "Asi Asi" to "Raasoni" and "Wala Wahed Wala Meya". Enjoy the live entertainment while you munch on tasty Suhoor items.
For more info, click here.
Slapsticks at Room Art Space Garden City
Going to the gym during Ramadan sounds like a lot of work. The perfect alternative would be laughing the calories away, as studies have shown 15 minutes of laughter burn 40 calories. Slapsticks are ready to help you with this workout as the lineup includes Ahmed El-Bokhary (open act), Mohamed Habib, Saleh Sayem and Omar El-Hassan.
For more info, click here.  
Workshop with Seba Khanna at Osana Family Wellness
Don't you wish you could improve your digestion system after every Iftar meal? Seba Khanna is ready to help us learn all the secrets to Chi Nei Tsang, which is traditional Taoist massage therapy. This massage therapy can improve your digestion, resolve menstrual irregularities, improve blood circulation and a lot more.
For more info, click here.
Stand-Up Comedy at El Sawy Culturewheel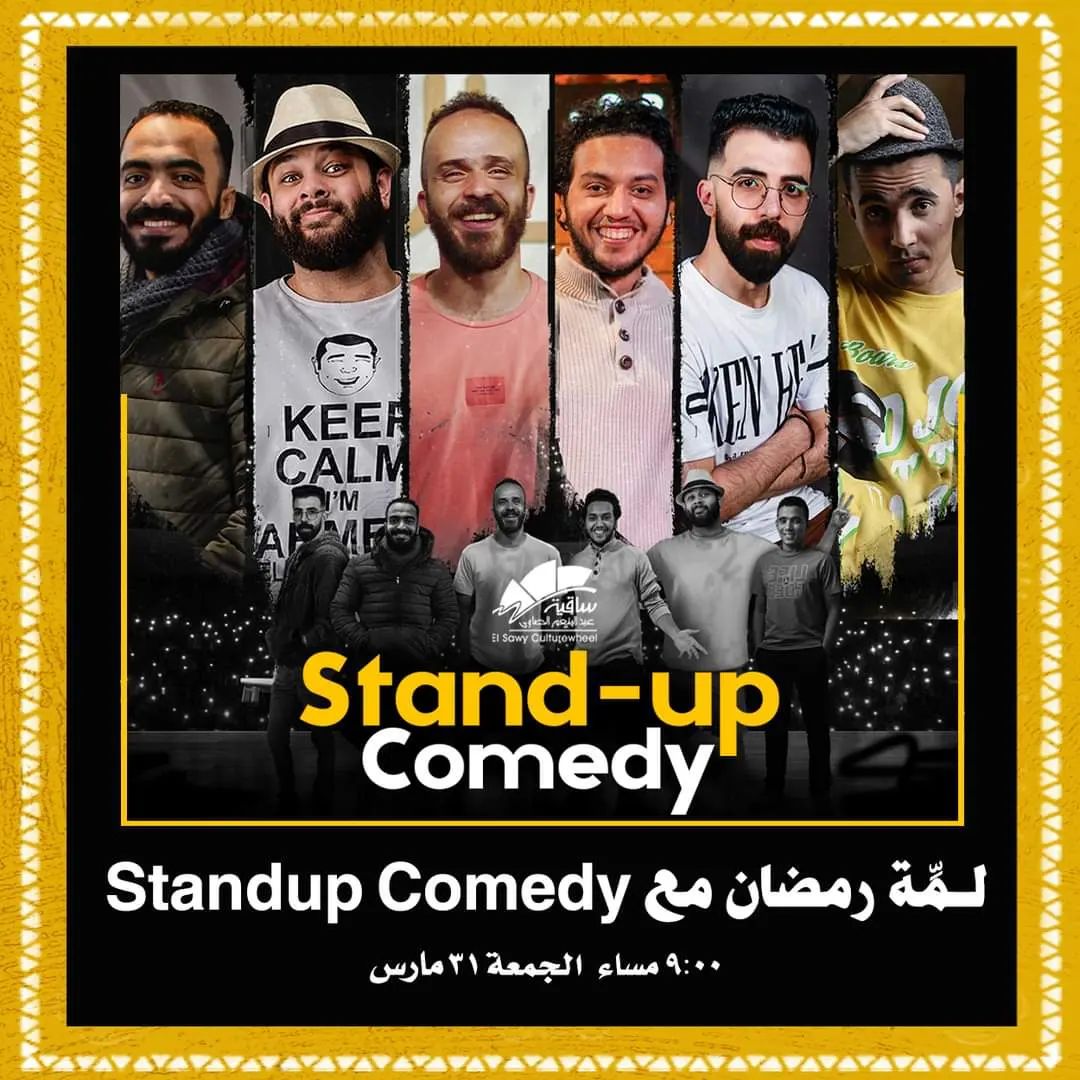 Catch the lineup of comedians that awaits you at El Sawy Culturewheel this Friday at 8 pm.
For more info, click here.
Saturday
The Comedy Bunch at Room Art Space New Cairo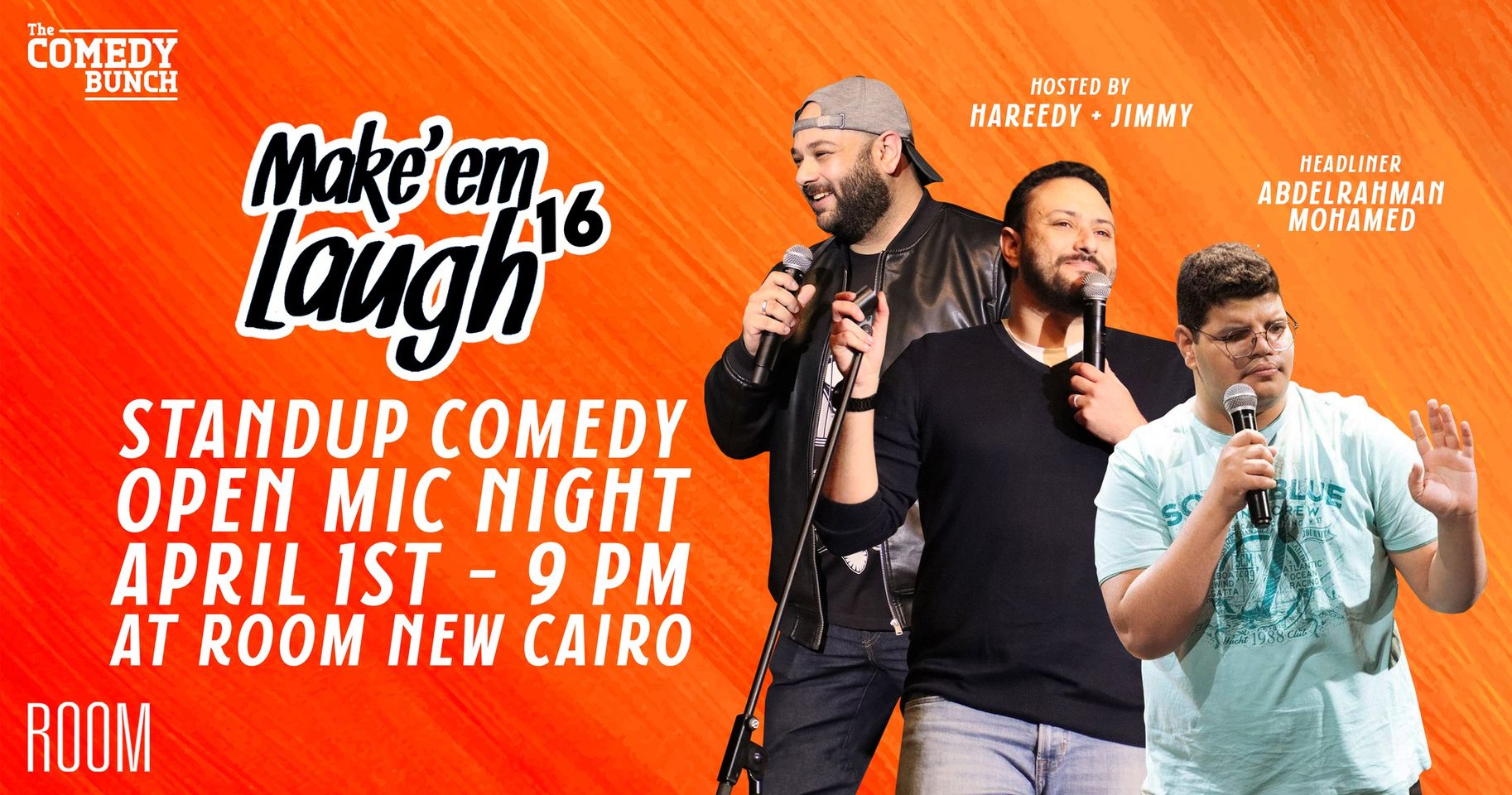 If you think you have got what it takes to make a crowd tear up with laughter, here's your chance to shine. This Saturday, the Comedy Bunch will be hosting an open mic for all upcoming comedians to go up on stage and show the audience what they have got. Ahmed El-Hareedy and Mohamed Gamal El-Din will be your host, and Abdelrahman Mohamed will be the headliner of the performances.
For more info, click here.