Since it's Black Friday this weekend, expect all the malls to be extremely crowded. If shopping is not your favourite pastime, then you definitely need our weekend guide to help you out. This weekend we have some incredible parties, concerts, and events that you surely don't want to miss.
Thursday
Woodpeckers & Alan-K at Cairo Jazz Club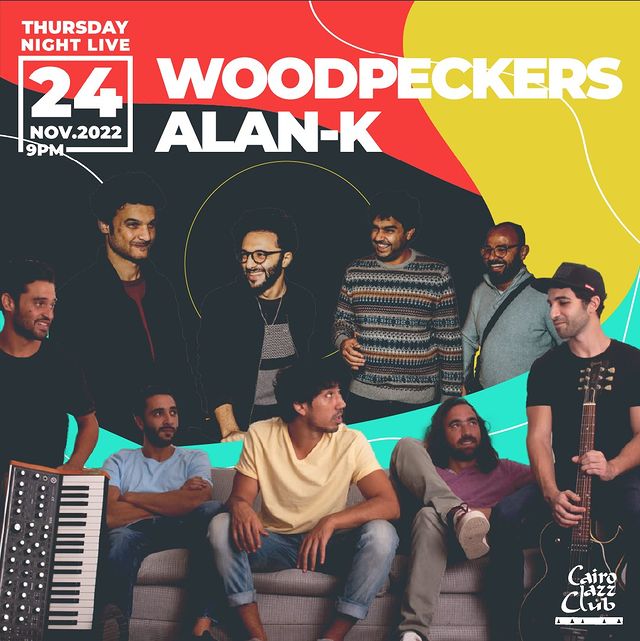 Who doesn't love a good live performance from some outstanding talents? Don't miss a chance to catch the Woodpeckers on CJC's stage with their unique Indie rock beats. Alan-K's progressive rock, reggae, experimental & psychedelic sounds will fill the place later that night.
For reservations, send CJC a FB message between 12-8 PM.
A X L, Alsharif & Hot Oasis at Cairo Jazz Club 610
A fantastic lineup awaits you this Thursday at CJC 610 with house beats and melodic tunes. First on the decks is A X L with an impressive set of house beats. Taking it from there is Alsharif with his usual feel-good organic house & downtempo beats. No better way to end the night than with the beats of Hot Oasis' and their rhythmic journey with some melodic tunes.
Send CJC 610 a FB message between 12-8 PM for reservations.
The Gypsy Jazz Project at Room Art Space Garden City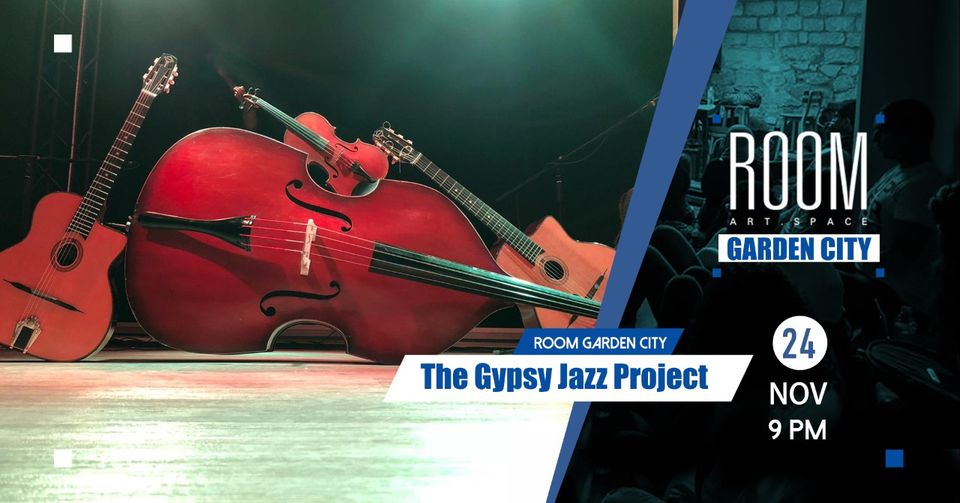 Back to the stage of Room Art Space is this group of talented individuals who introduced Gypsy Jazz to Egypt. Tune in to another one of their terrific performance this Thursday.
For more info, click here.
Crossword by Ibrahim El Tanbouly at Yassin Art Gallery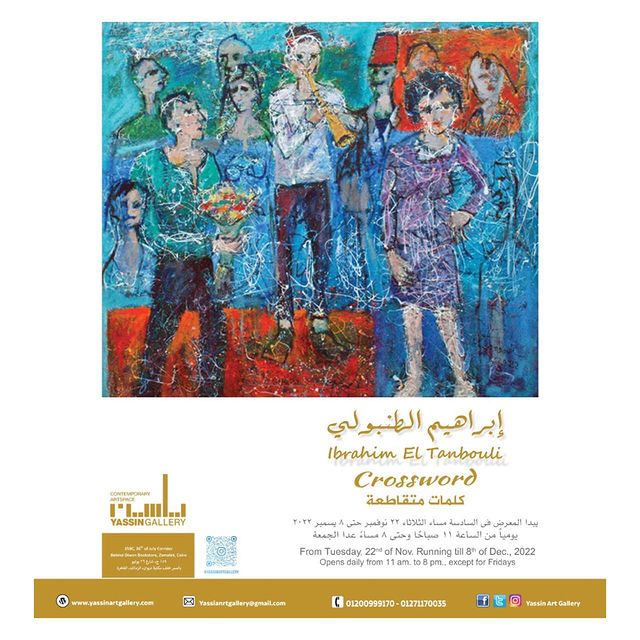 If you are looking for art to be inspired by then you are in luck. Yassin Art Gallery will be hosting an unforgettable exhibit titled "crossword" by the talented Ibrahim El Tanbouli. The work and the details in the masterpieces will blow your mind. The exhibit will be open until December 8th, so don't miss it!
For more info, click here.
"Art" at Rawabet Art Space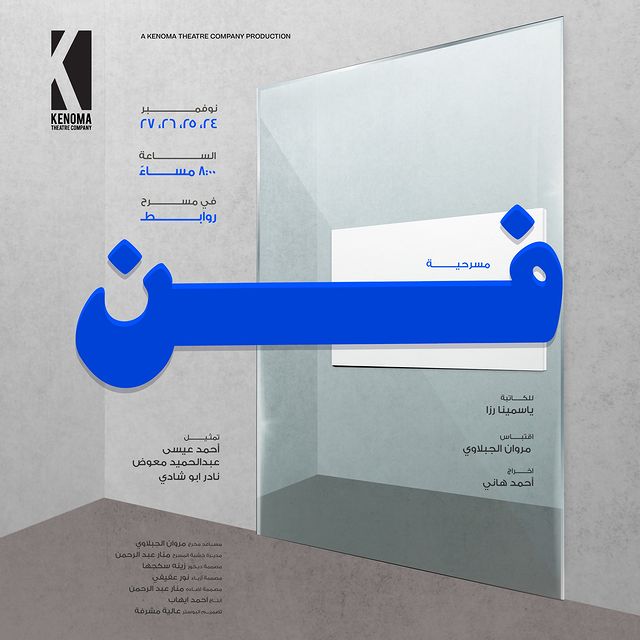 There's always art being presented at Rawabet Art Space, but this week Kenoma Theatre Company is performing a show titled "Art" that delves into thought-provoking ideas on friendship. It tells the story of three friends whose long-term friendship is threatened when one of them chooses to purchase an expensive piece of art.
For more info, click here.  
Friday
Omar Khalifa at Cairo Jazz Club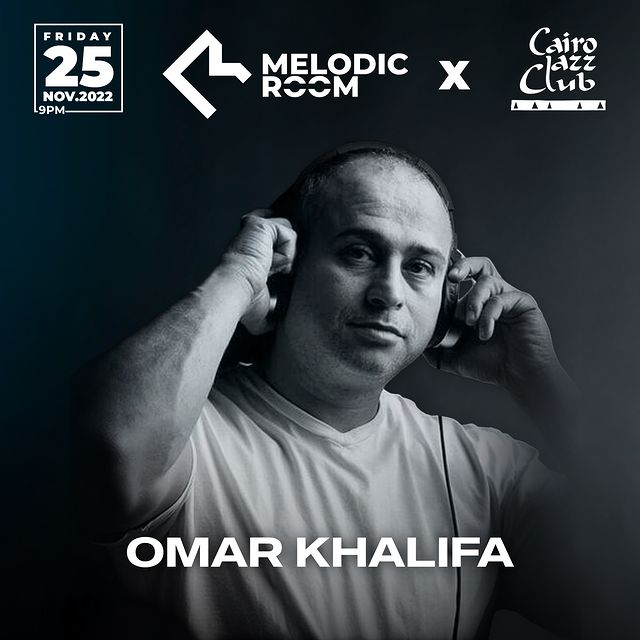 In this Melodic Room, Omar Khalifa will be in charge of the decks. His banger sets and the good vibes will keep you hoping the night won't end.
For reservations, send CJC a FB message between 12-8 PM.
Ehab Tawfik ft. Djunkie at Cairo Jazz Club 610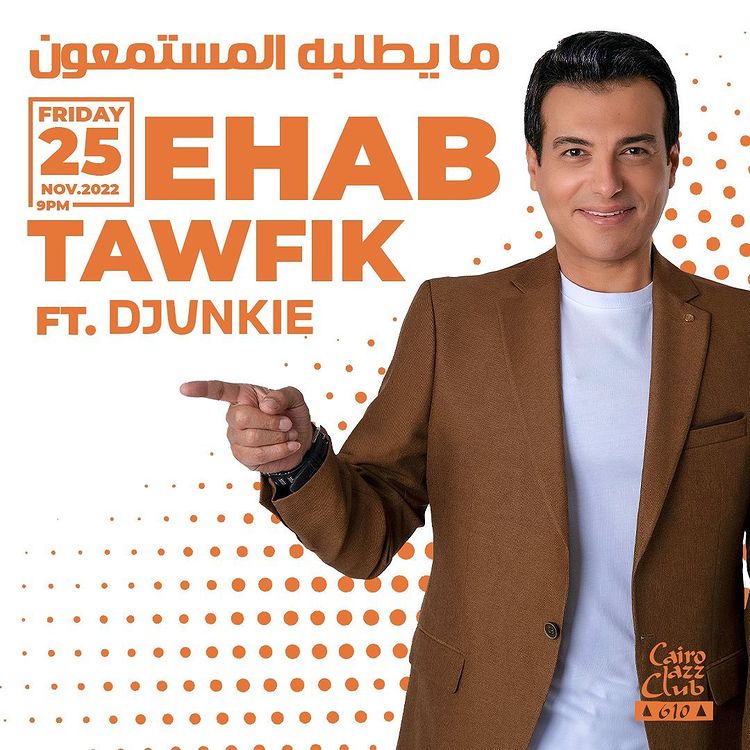 Your favourite Ehab Tawfik song growing up was either Tetraga Feya or Sahrany depending on whether you liked the depressing side or the romantic loverboy side of Ehab Tawfik. Join the superstar as he sings all your favourite hits live on stage. Djunkie will be responsible for starting the part and wrapping it up.
For reservations, send CJC 610 a FB message between 12-8 PM.
Ahmad Ali El Haggar at Room Art Space Garden City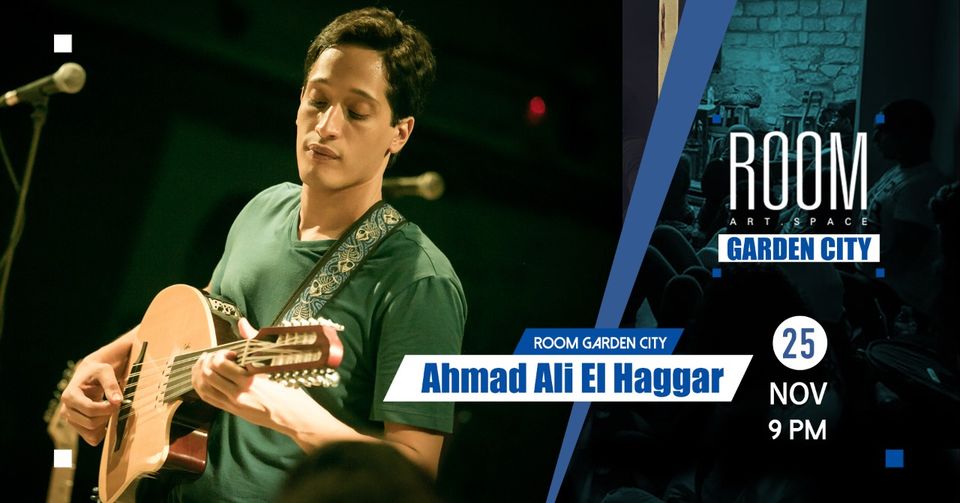 The renowned Egyptian singer and songwriter Ahmed Ali El Haggar will perform live this Friday and bring his infamous traditional tunes fused with Jazz and Neo-soul. Doors open at 8:30 and the concert starts at 9 sharp, so make sure you get there on time.
For more info, click here.
Paint & Sip at The Nile Ritz-Carlton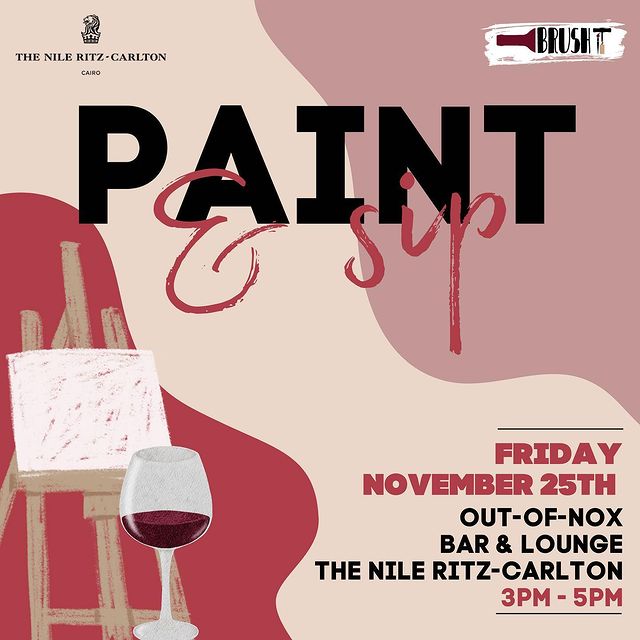 Is your significant other an art enthusiast? Then this is the perfect date event for them. Paint & Sip is all about bonding with people and experimenting with art and good wine. This weekend out of Nox Bar & Lounge is hosting the event, which means a beautiful Nile view and delicious bites. You don't need to have any art skills and all the art supplies are provided at the venue.
For more info, click here.
Saturday
Gouda Bar by Aly Eissa ft. Walad & Shah at Cairo Jazz Club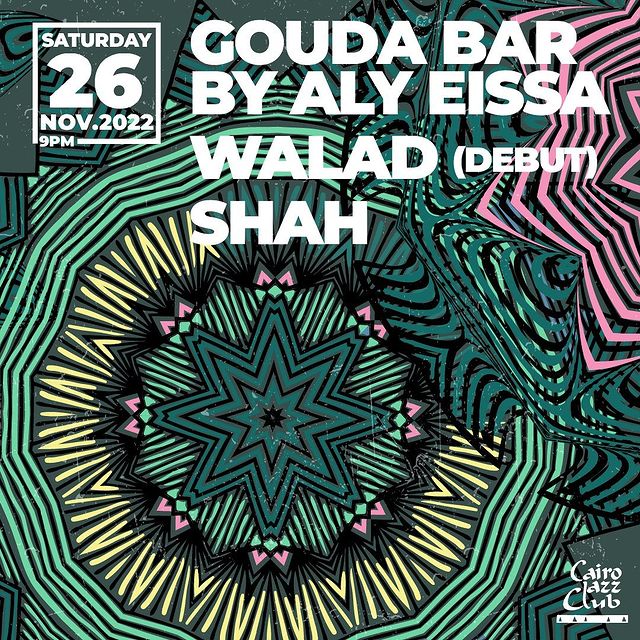 Say goodbye to the weekend with some hypnotizing oud tunes and electrifying shaabi beats. This Saturday, Aly Eissa will be taking you with him into a meditative atmosphere filled with his original instrumental music. An energizing debut will follow from Walad with his electronic tunes with a Shaabi twist. Wrapping up the night is Shah with an eccentric set that will help you end the night right.
For reservations, send CJC a FB message between 12-8 PM.
The Brunch Bunch with Mike Pham & Fresh Cakes at Cairo Jazz Club 610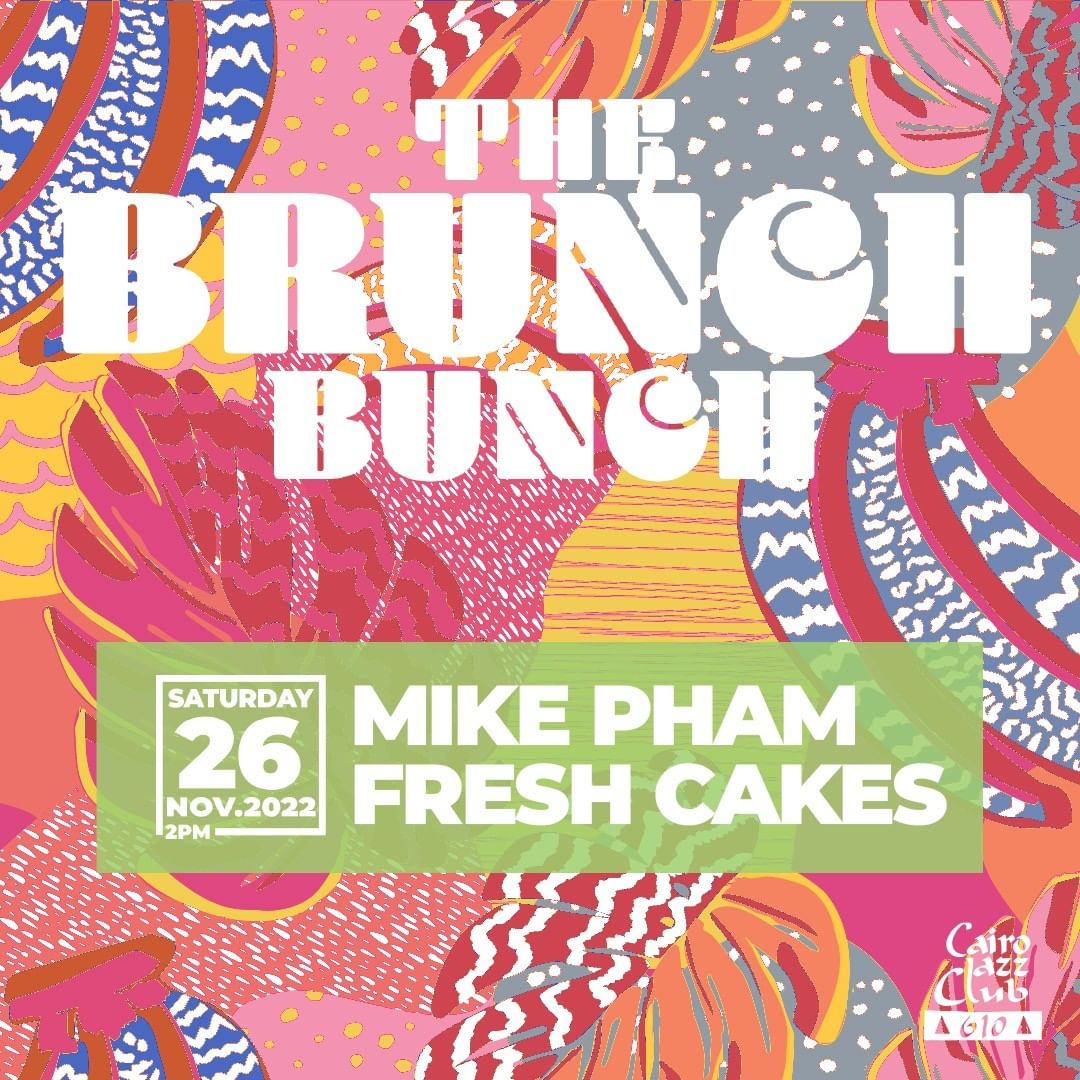 This weekend is the last Brunch Bunch of the season before winter officially hits and it will be like none other. Catch the last warm breeze on the terrace with groovy beats from Mike Pham and Fresh Cakes as you munch on some delicious bites and sip on some tasty cocktails.
For reservations, send CJC 610 a FB message between 12-8 PM.
The Comedy Bunch VOL.15 at Room Art Space New Cairo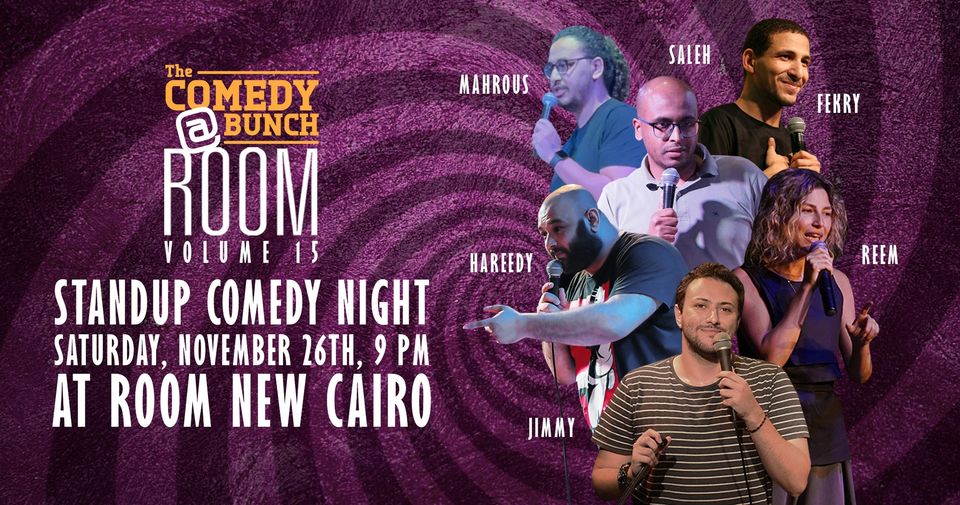 All you need is a good laugh to change your entire day. Now imagine non-stop laughter with a full lineup of madly talented comedians. That will definitely make your entire week. Join the Comedy Bunch as they perform for the 15th time on the stage of Room New Cairo.
For more info, click here.
Noha Fekry at Room Art Space Garden City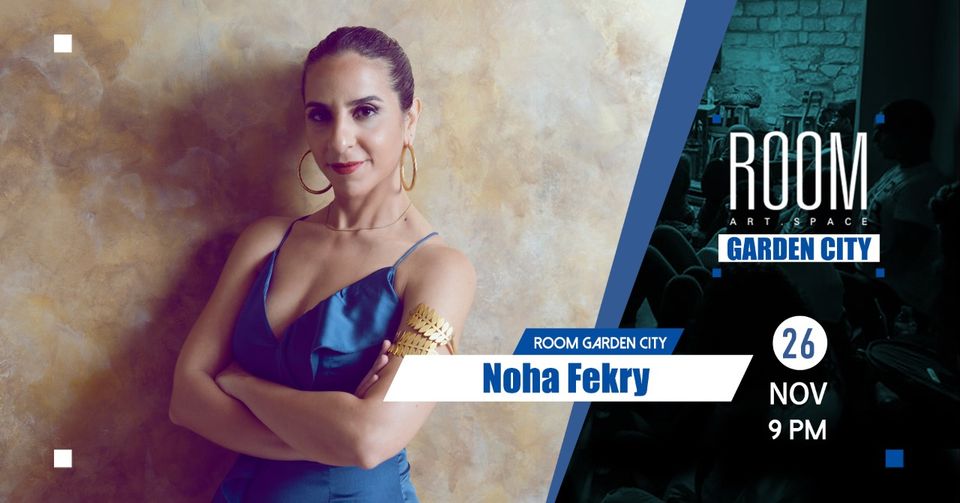 One of the best things to enjoy during this chilly weather is a good evening of jazz music. This Saturday Room Art Space will be hosting Noha Fekry and her band. The Egyptian singer and songwriter will perform her exquisite music and will showcase her own take on jazz music.
For more info, click here.
Saturday Brunch at Escobar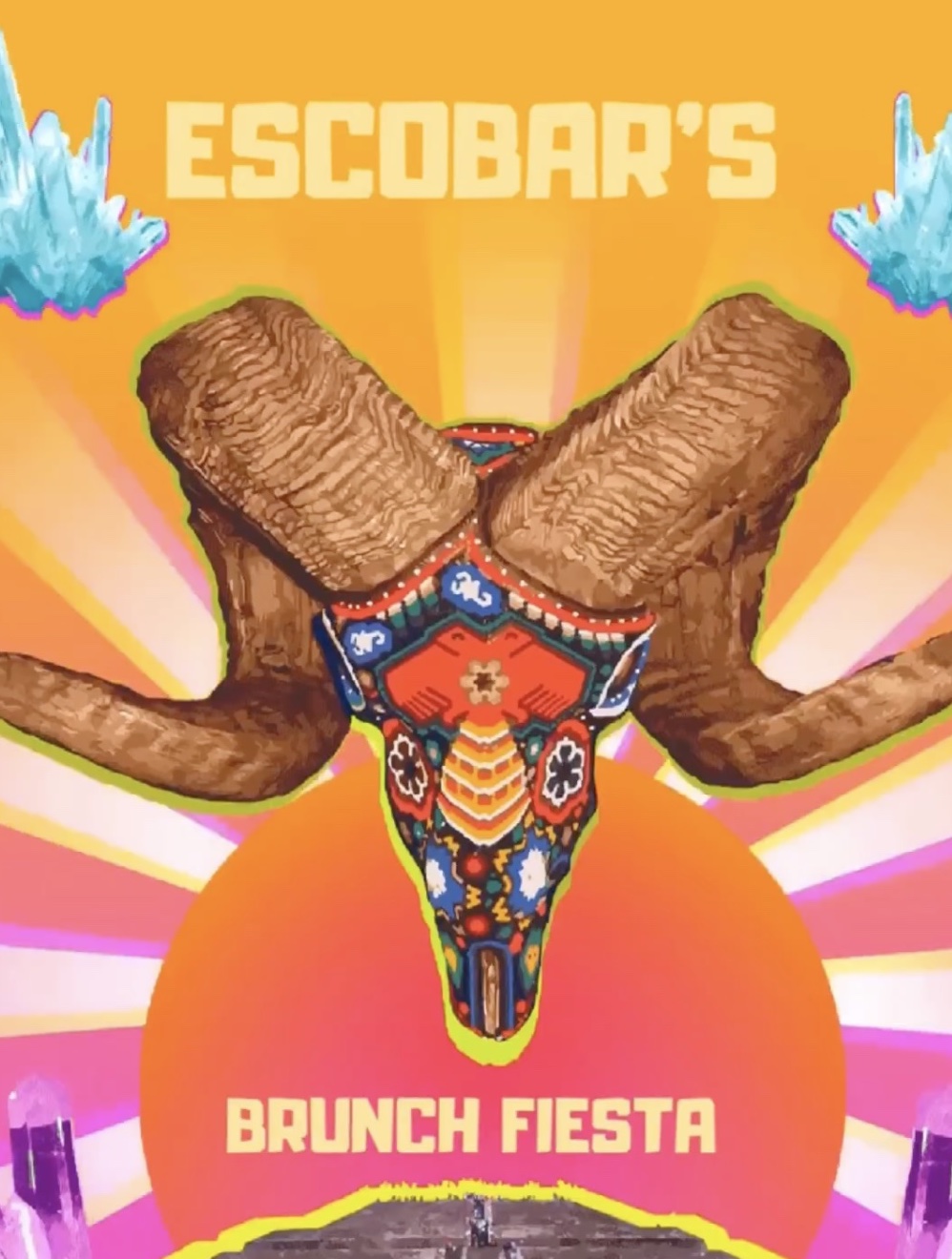 A real fiesta is about to happen this Saturday as unlimited tacos, endless sangrias, and the best view in town await you at Escobar. Above all that, reggaeton music and commercial beats will help complete the night.
For more info, click here.